What are the best TV series and movies to watch high is a question with an answer as vast as the universe. Sensi Seeds has narrowed the choice down to some select options we think you'll enjoy and included some strain suggestions to maximize your viewing pleasure.
What follows is a mash up of visual entertainment in a bid to answer one of the most complex questions known to science: what are the best TV series and movies to watch high? The problem is there's so much to choose from, and let's face it, everybody's got their preference but here are a few Netflix choices guaranteed to make you laugh, cry, and roll a fat one, and chill.
1. Wild Wild Country
Life doesn't get more real than when the spiritual and provincial collide and that's what happens in Wild Wild Country, a Netflix documentary about an Indian guru who builds a city in the Oregon desert, upsets the local ranchers, and in the process, threatens the American way of life.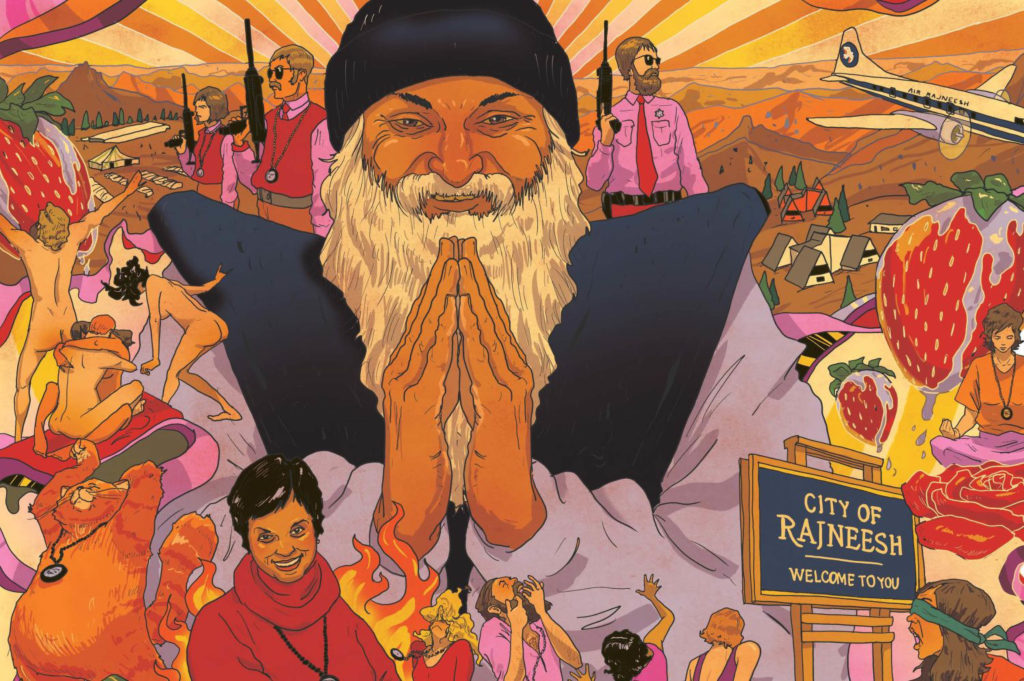 Told through a series of interviews with the ranchers and ex-Rajneeshees, and interwoven with news and video footage from the time, the six-hour documentary is the story of the sex cult that brainwashed thousands, leading to the first bioterror attack in America, and the country's largest case of illegal wiretapping. This is a tale so fantastic it has to be seen to be believed.
RECOMMENDED STRAIN: White Diesel
Open your mind with a strain known for its power.
2. F Is For Family
F Is For Family is a satirical animated comedy set in the 1970s, and probably one of the best TV shows to watch high because Bill Burr is hilarious as the voice of Frank Murphy, the wall-punching foul-mouthed all American father who never misses a chance to drink a beer or loose his temper.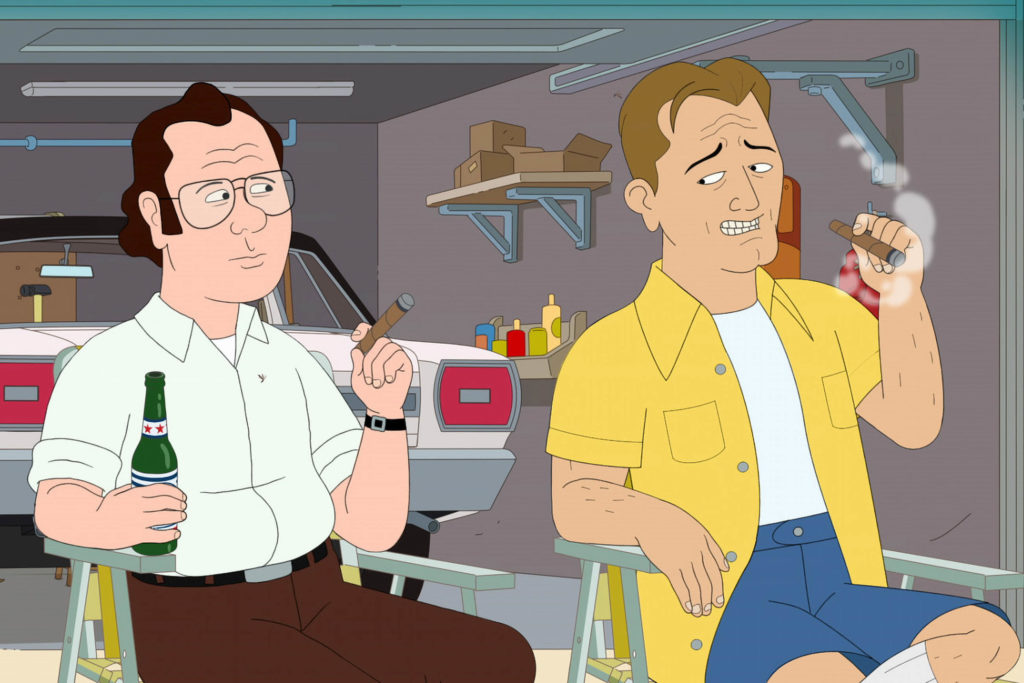 Like all good satires, F Is For Family cleverly blends drama with dark humour, and never sacrifices a character moment for a joke, meaning that as well as a laugh you also get a really good story – a late-night story told by a grumpy barfly with missing teeth. This show tackles tough topics head on, revealing each character through their frustrated limitations, making them more real, and the jokes even funnier. Classic car crash TV but with lots of heart.
RECOMMENDED STRAIN: California Indica
Get in the mood with a classic Orange Bud crossed with an Afghani hash plant.
3. Love Death + Robots
Love Death + Robots is another animated show, this time spanning several genres including sci-fi, fantasy, horror and comedy but mostly set in the future and portraying some horrifying aspect of life in our dystopian future. There are 18 episodes in total, and each one is a self-contained story, varying in length from six to twelve minutes, and chilling in its own way.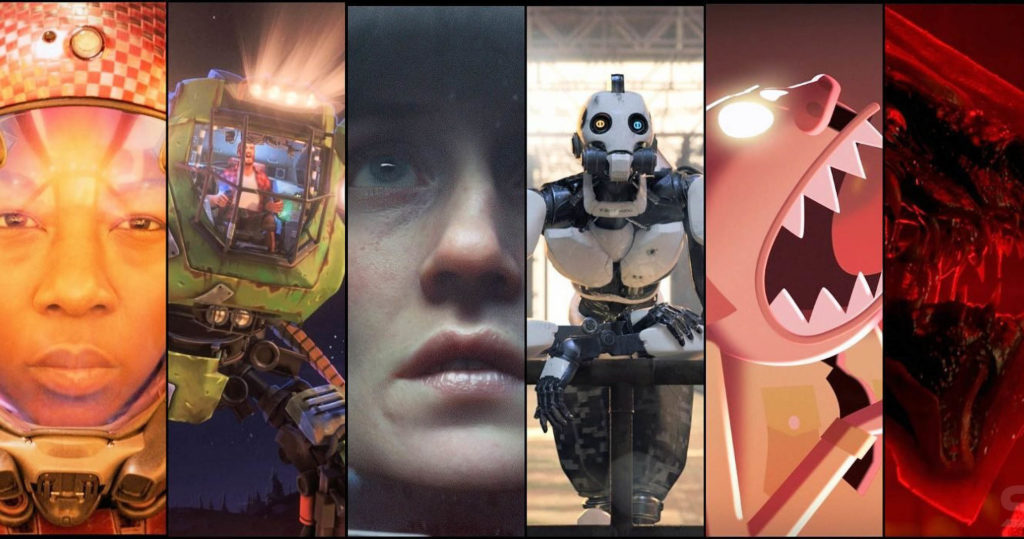 The opening story, a gladiatorial combat between mind-controlled alien beasts, sets the brutal tone for what follows, compounded by the beast's parting question: "Are you scared now?" While watching this show, the only thing you'll know for certain is that you're on shaky ground, which makes it ideal to watch high. Warning! Don't binge-watch this show, dip in and out, or it'll do funny things to your head.
RECOMMENDED STRAIN: Northern Lights
Soften the blow with this old reliable strain known for its dreamy euphoria.
4. After Life
After Life is a drama series about the endearing pain of Tony, a man mourning the death of his wife by refusing to get on with life or anyone around him. It sounds like heavy stuff, and it is, but it's written and directed by Ricky Gervais, so it's also heartfelt and hilarious.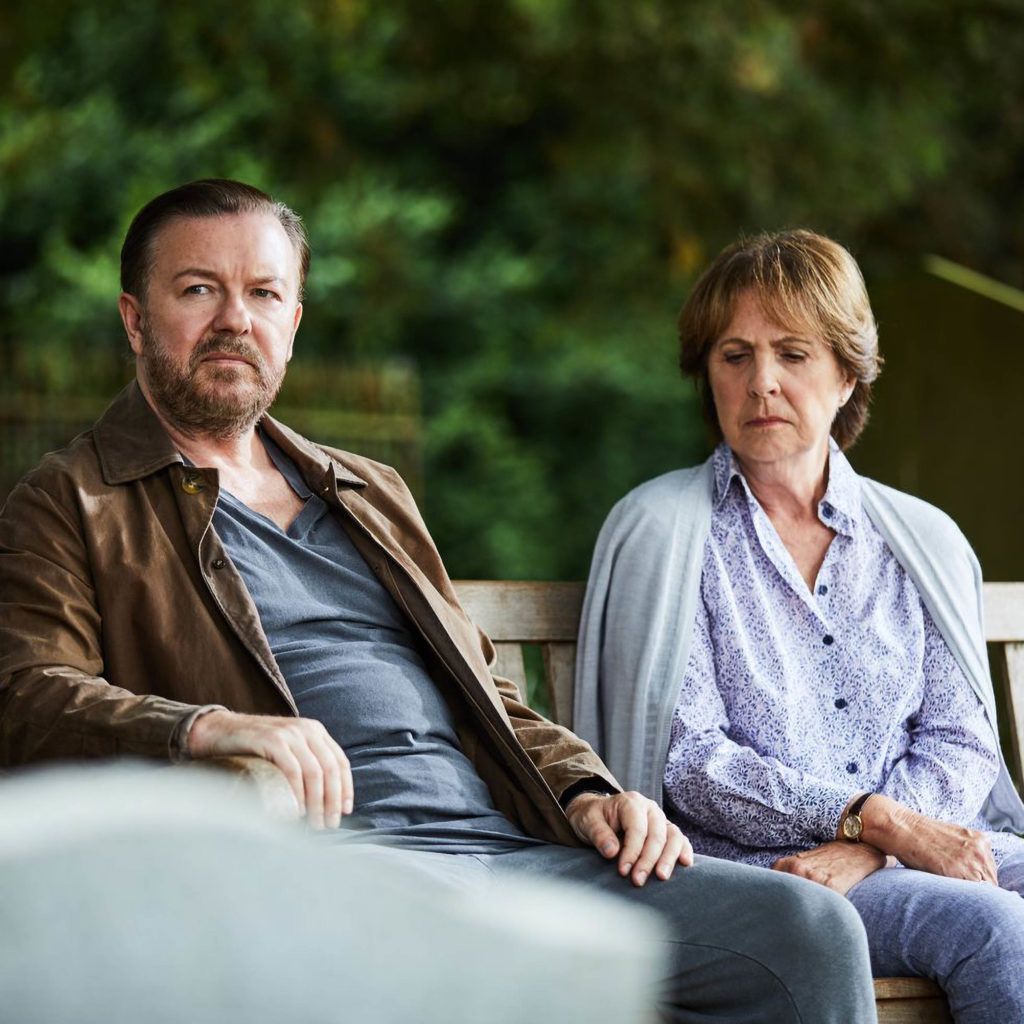 After Life is perfect for binge watching because each episode carefully builds the challenges Tony faces, all the while revealing a little more of who he really is through his exchanges with other people like the lovely lady at the grave, or the sex worker who washes his dishes. This is a show full of beautiful truths and hardcore laughs.
RECOMMENDED STRAIN: Master Kush
For a full body high to handle those deep belly laughs.
5. The Social Network
This film is a deep dive into the genesis of Facebook, today, the largest social network and one of the most influential companies in the world. When The Social Network was released in 2010, Facebook founder Mark Zuckerberg dismissed it as fiction but either way it's a damn good tale that marks a watershed moment in our digital history.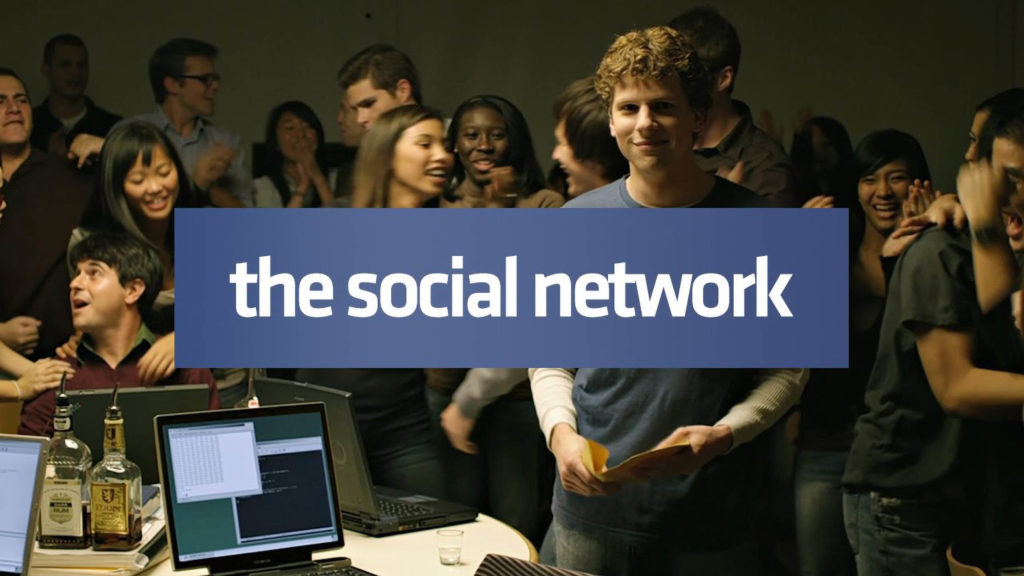 Written by Aaron Sorkin, the film's opening scene is an incredibly awkward, fast-paced and unforgettable break-up conversation between Zuckerberg (Jesse Eisenberg) and his girlfriend, Erica Albright (Rooney Mara) that burns the computer genius so badly, it becomes the force that drives his revenge plan: world domination. You know yourself, in Hollywood, all any guy wants to do, is impress some chick.
It doesn't take long for a bright spark like Zuckerberg to sport an opportunity and seize it, even though it means upsetting some important people. Cease and desist letters, expensive lawyers, nothing fazes him, or impresses him till he meets Sean Parker (Justin Timberlake), drops out of college, and moves to California to birth Facebook for real, and a social media revolution.
RECOMMENDED STRAIN: Hindu Kush
Take the edge of the future with this old school strain known for its calming effects.
6. Life of Brian
Monty Python's Life of Brian has to be one of the best movies to watch high, a satire about Brian of Nazareth – born on the same day as that Jesus guy – destined to become a prophet, sort of. An unwilling prophet who doesn't have any answers or interest in people. No matter how much he tries to convince the mob following him that he's not a "messiah," they refuse to believe him.
Unsurprisingly, the idea for the film was conceived in Amsterdam. Later, the boys headed to Barbados (for more herbal inspiration?) to finish the script. Then it was off to Tunisia where Italian director Franco Zeffirelli had just finished making Jesus of Nazareth, meaning the Pythons could use all the leftover costumes. The film offended pretty much everyone when it was released in 1979, and was even banned in some places. Today, it's regarded as comedy gold.
RECOMMENDED STRAIN: White Ice
Enjoy a talkative and euphoric high with this 3-way hybrid.
7. 127 Hours
Another film based on a true story, this time the story of mountaineer Aron Ralston (James Franco) who gets trapped in a canyon when a boulder falls on his arm. Over the course of, you guessed it, 127 Hours, Ralston faces the toughest choice of his life: amputate his arm and escape, or die.
All he has with him to do the job is a penknife. Understandably, it takes him a while to make up his mind. Watching a guy stuck to a rock may not sound particularly exciting, but award-winning director Danny Boyle turns this film into an epic journey and one of the best survival movies out there.
It's a gripping thriller that draws you into Ralston's agonizing choice until you find yourself begging him to cut, and when it's all over, his strength will make you feel a little stronger, too, like anything is possible.
RECOMMENDED STRAIN: Purple Bud
Get all fired up with this intense flower.
Disclaimer:

Laws and regulations regarding cannabis use differ from country to country. Sensi Seeds therefore strongly advises you to check your local laws and regulations. Do not act in conflict with the law.