Cannabis strains offer a variety of aromas, flavours, and expressions. Through these variables we make our own choices and develop our own preferences. It is the unique combination of terpenes that gives each of the strains their similar, but different aromatic profiles. Today we explore the uplifting and refreshing, fruity-based terpenes.
Who doesn't love the zesty, zingy sensation we get as we bite down into our favourite fruits? Tropical, exotic, sweet, and juicy, are just a few of the common words that have been used to describe the fruity-notes contained within many of today's top-shelf cannabis strains. Aromas and flavours so strong that they instantly transport your mind to a summers picnic with friends. Or if you're lucky, to the farm where the scent of fresh produce fills the air.
One of the current trends driving cannabis genetics forward, is the ongoing search for outrageous and fruit focused terpene profiles. Uplifting, refreshing, and inspiring, fruit-based terpenes are commonly associated with all sorts of natural smells and flavours, and here we have seven superb cannabis cultivars to fill your fruit bowl with!
1. Banana Kush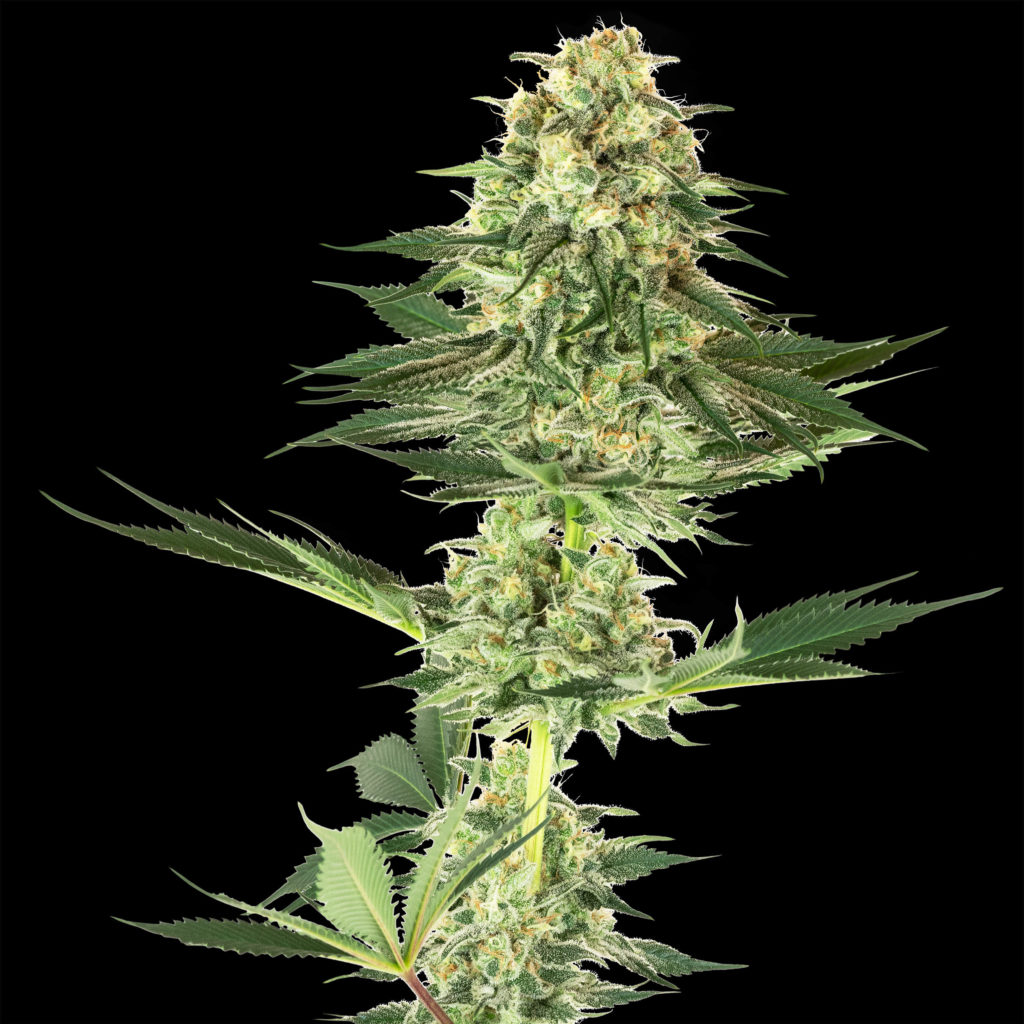 This wonderful strain features a complex aroma with hints of spice and citrus, but front and centre is a tongue tingling sweet taste that is reminiscent of a ripe banana. No monkey business here, Banana Kush (available as feminized seeds) releases aromatic terpenes as you break apart the buds in a grinder. Sticky fingers are a side-effect of handling these gorgeous flowers, which are covered in terpene and cannabinoid filled trichome heads.
In the garden, this strain maintains a fairly low odour profile for the early stages of its life cycle, but be warned as harvest approaches, the smell can get bananas! Banana Kush is a great strain to enjoy with friends when people feel like monkeying around and having some fun. Due to the Haze influence in the parental lineage, Banana Kush is a strain conducive to conversation, laughter, and creativity.
2. Mandarin Punch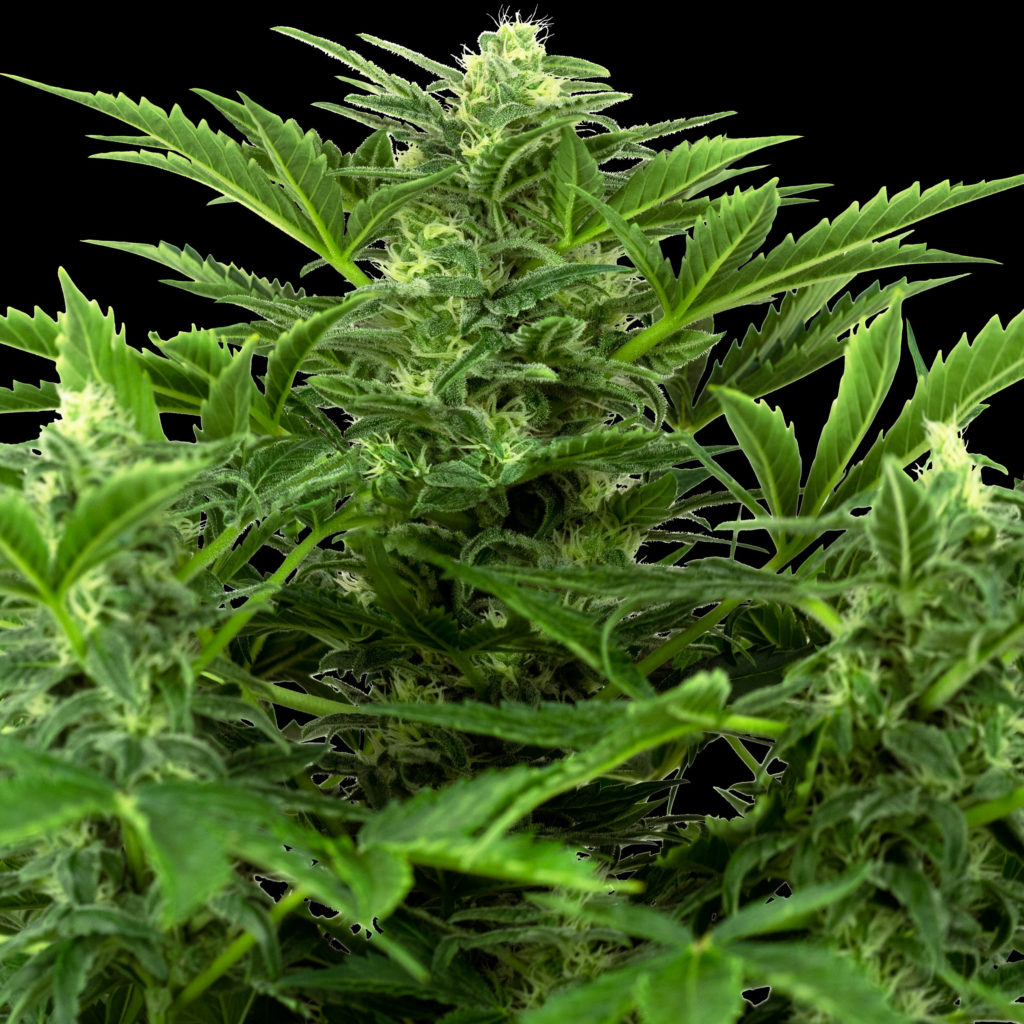 The name alone should inform people what a fruity treat they are about to embark on when they get their hands on some Mandarin Punch (available in feminized and autoflowering variants). As a person brings their nose closer to the densely stacked flower, the citrus influence begins to tingle the senses and visions of tropical landscapes flash through the mind. Mandarin Punch exhibits a perfectly balanced blend of all that is fruity and tropical.
In the garden, the aromas from this plant are relatively low but are often pleasant to have wafting in the air. Mandarin Punch may sound like a summertime treat, but the effects have been described as more of a relaxing experience with a sense of euphoria and contentment. Give that daily stress a Mandarin Punch and let the tropical, citrusy taste transport you away.
3. Sensi Skunk
If the furry little skunks in the wild smelled as sweet and delicious as this plant does, those little critters would have a much better reputation. Don't be fooled by the Skunk name, we are talking about Sensi Skunk (available in regular, feminized, and autoflowering variants) which unfolds to indulge your olfactory senses with a sweet and refreshing aroma that compliments this strains citrusy flavour palette.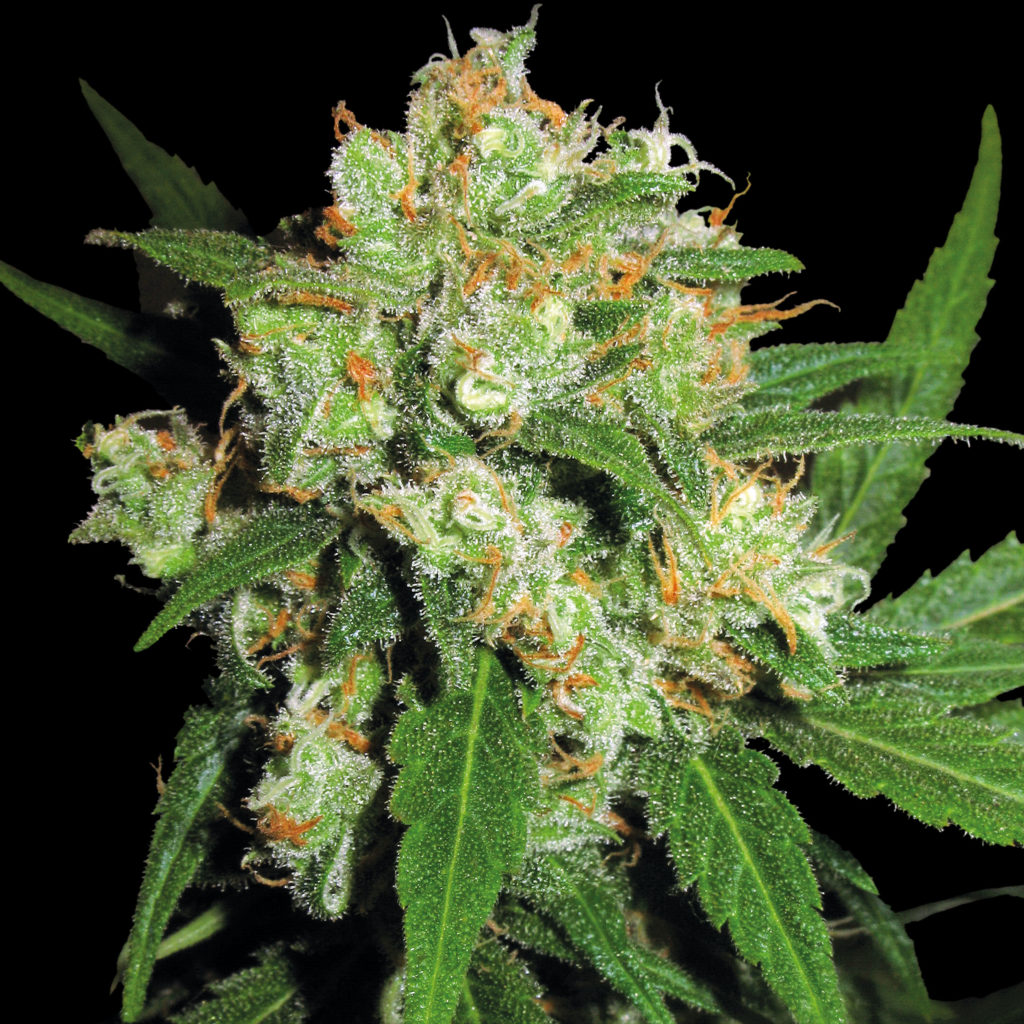 Despite the uplifting terpene profile of Sensi Skunk strain, the overall effects are reminiscent of finer indicas. Enjoy a mellow and chilled sensation that releases the daily tensions from your muscles and mind. This fruit focused strain has been the recipient of numerous awards, which comes as no surprise for this crowd favourite. In the garden, Sensi Skunk is an easy plant to manage, it is an excellent strain for anyone to grow, from the absolute novice to the "done it all" expert.
4. Jamaican Pearl
There is no fooling the senses when this tropical smelling strain finds its way under your nose. Known more as a sativa leaning strain, the terpene profile of Jamaican Pearl (available in regular and feminized variants) explodes with sweet aromas which combine in an expression that reminds people of a summer evening in the Caribbean. Jamaican Pearl has been known to also impart a slightly earthy note, which can help keep people grounded from such a heavenly terpene profile.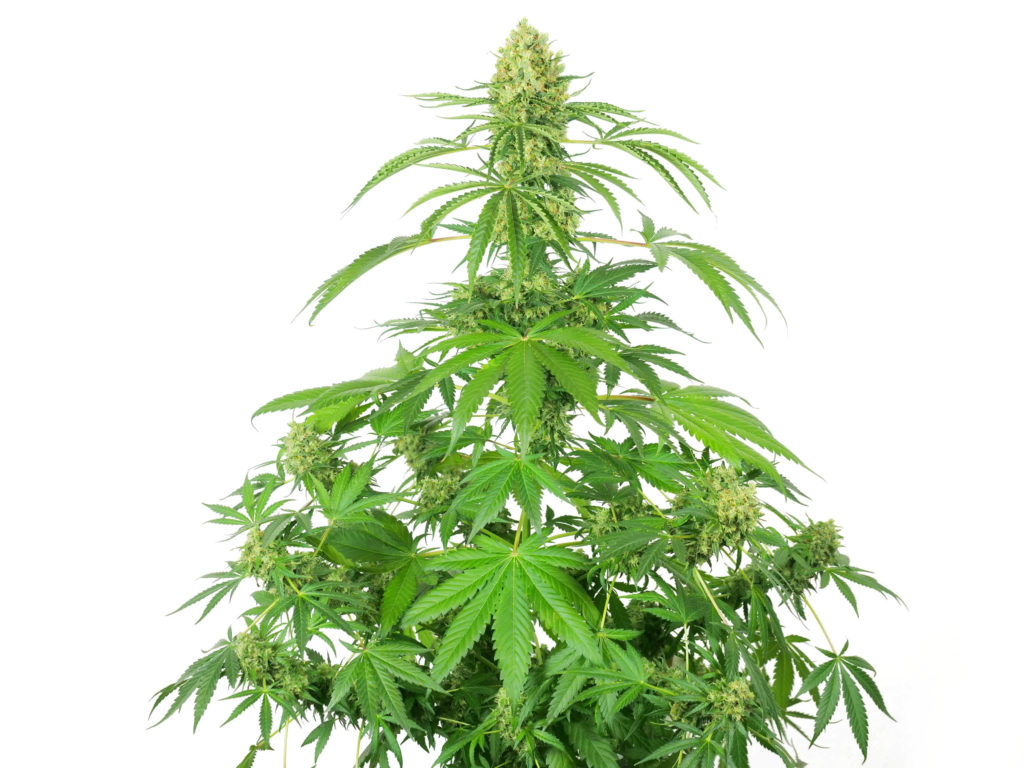 Influences from classic Jamaican sativas will instantly be apparent to the seasoned cannabis connoisseur. The tropical terpene and flavour profiles, along with the mood lifting effects are easily identified. The effects of this strain are primarily felt in the mind, which leaves the body motivated and ready for action whether it is morning, noon or night.
5. Strawberry Kush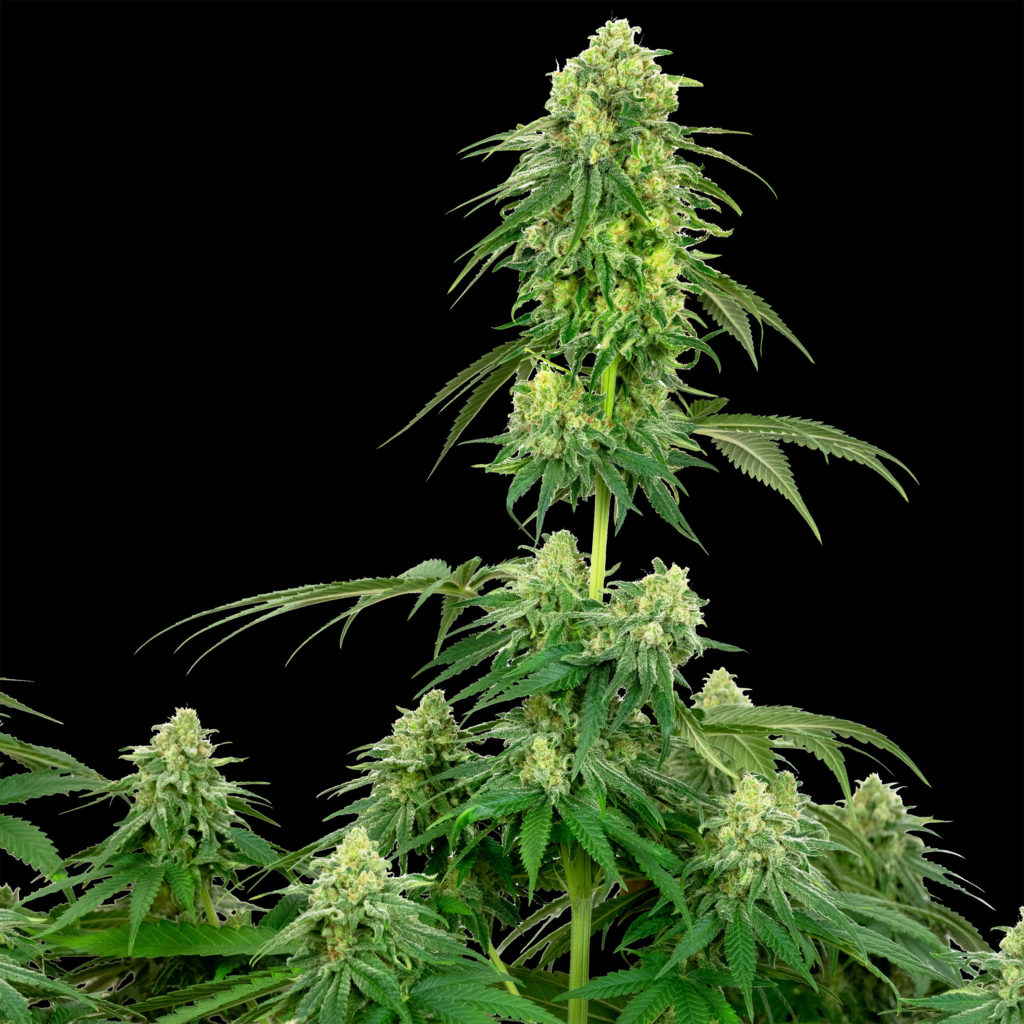 Fruit is natures candy and Strawberry Kush (available as feminized seeds) from White Label is the equivalent for cannabis enthusiasts. Sweet scents radiate from the properly dried and cured flower, which carry a terpene profile that brings back a youthful exuberance. Happy days are here with aromas so indulgent that it is hard to resist continually opening the storage jar for another smell.
The rich and luxurious terpene profile will ignite physical sensations and create mental imagery. Strawberry Kush will leave you with images of dancing blissfully through strawberry fields. While you may be lured into a false sense of security by the sweet terpene profile of this strain, it is good for people to know that it is also a highly potent strain. If someone is seeking a cannabis strain that is both powerful in flavour and effect, look no further than the Strawberry Kush.
6. Cobalt Haze
Cobalt is a chemical element found in the earth's crust and we don't imagine it has much of a pleasant smell, but Cobalt Haze (available as feminized seeds) from Sensi Seeds is the real buried treasure. With a lineage of Silver Haze, Blueberry, and an Afghani #1, this cannabis strain combines the best of many worlds together in one plant. In the garden she will grow tall like a sativa, have excellent yields like the Afghani, and it boasts a fruity terpene profile that will make you fall in love.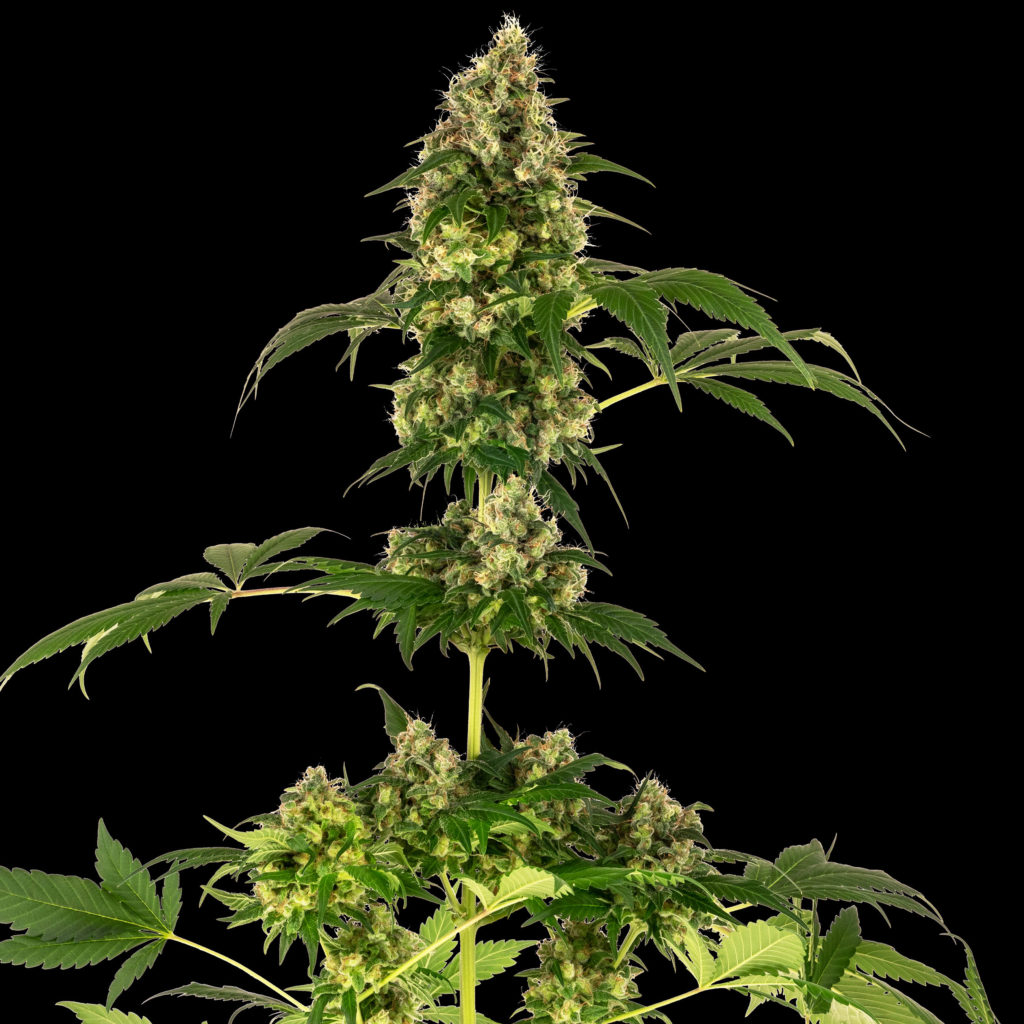 Responsible in large part for the fruit notes of this strain, we can thank the influence from the Blueberry in its lineage. The flavours and smells from this hybrid are largely sweet, with a hint of skunk and citrus on the tail end. Originally part of the Sensi Seeds Research line of cannabis cultivars, the popularity and pleasing aromas have made Cobalt Haze a permanent item on the menu, and another excellent choice for fruity terpene profiles.
7. Sensi Amnesia
It has been said that the right terpene profile in a cannabis strain can mentally whisk people away to distant places. With Sensi Amnesia, we suggest you pack a bag and bring your passport. This cultivar transports you to exotic lands where the air is filled with warm aromas from the tropics. Lingering in the nose are sharp notes of equatorial fruits and scents of citrus. A true crowd pleaser, this strain is a social and uplifting experience when shared with friends.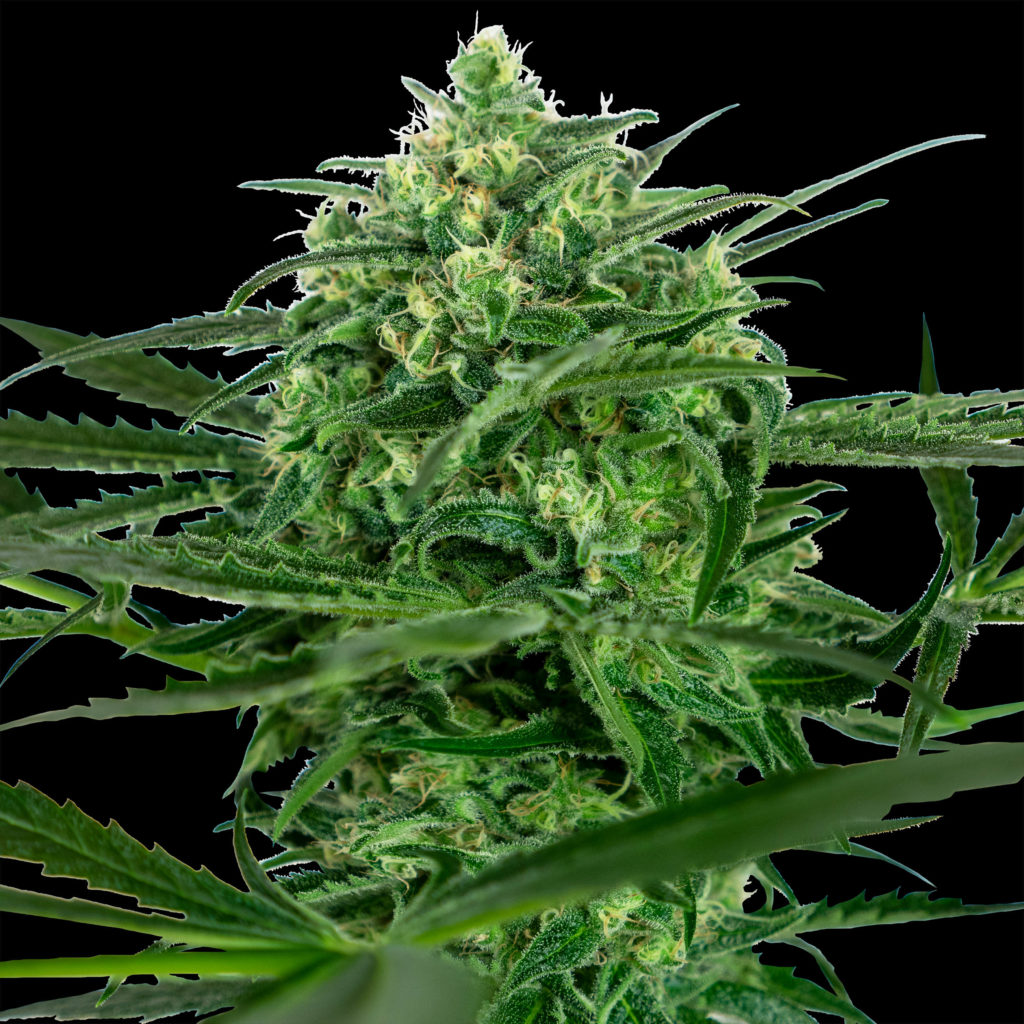 In the garden, the terpene profile late in flower can be powerful, be sure to have adequate odour control in place. It is hard to pin-point one definitive fruit smell or flavour from Sensi Amnesia. Even the most discerning connoisseur would describe the terpene profile of this strain as a symphony of fruit-forward aromas. It should be an experience to be had by all.
Which terpenes are responsible for the aromas in fruity strains?
The pleasing, lingering aromas that morph into the familiar fruity bouquets can partially be attributed to the terpinolene and myrcene terpenes. However, the one terpene that shows up in fruity strains time and time again, is limonene. Limonene terpenes, like many of the other terpenes can't be defined by just one scent, often it is a collection of similar aromas.
1. Limonene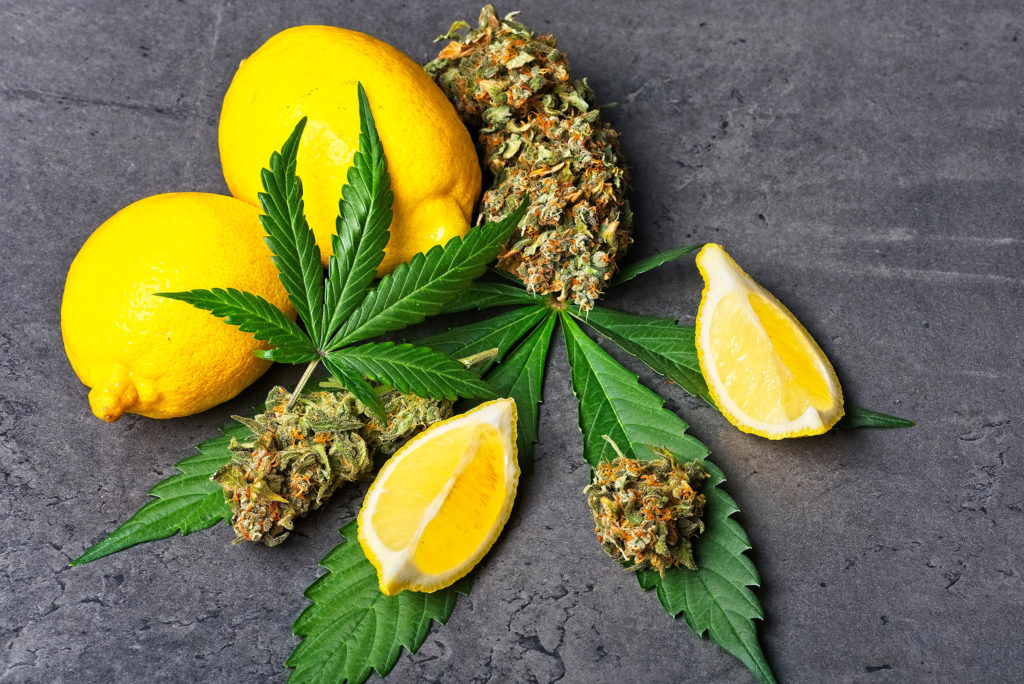 Limonene terpenes are one of the easiest to identify of all terpenes, for most cannabis aficionados. Imagine peeling back the rind of a juicy orange, the uplifting aroma fills the air around you as your mind travels to a happy place. This is the essence of limonene. Limonene is a monoterpene and is generally referred to as d-limonene, its main chemical form.
The rinds of citrus fruits, specifically lemons, oranges, limes, grapefruits, and mandarins contain limonene terpenes in high concentrations. This terpene is located all over the natural world and isn't limited to just the cannabis plant or citrus fruits. Limonene can also be found in the emissions of red and silver maple trees, oak trees, cottonwoods, and even in pine needles.
2. Terpinolene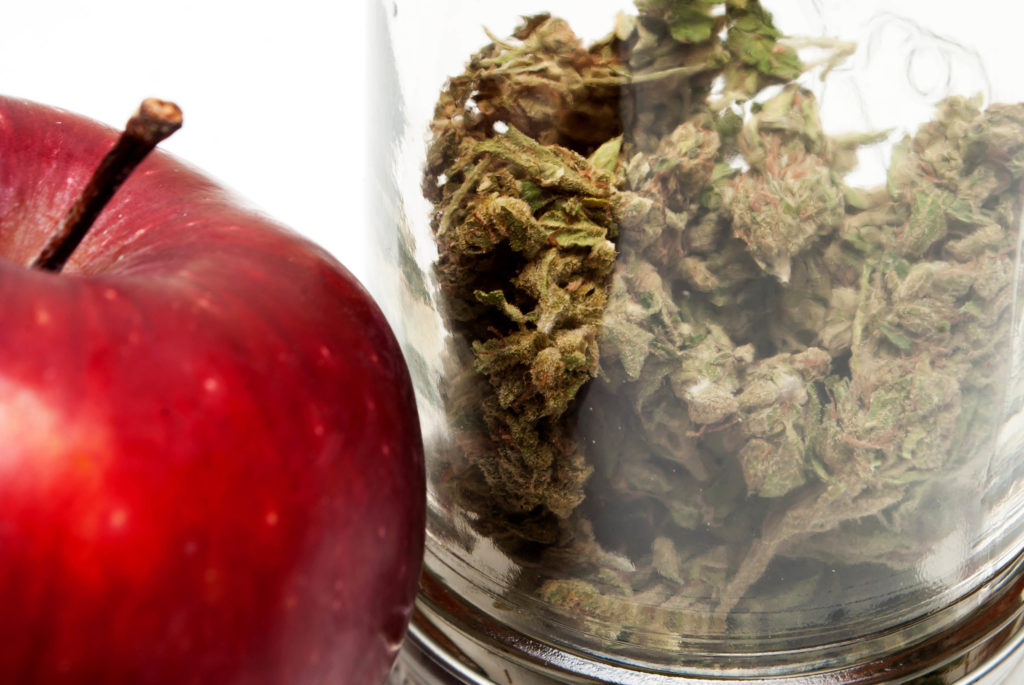 Terpinolene terpenes are relatively common in cannabis strains although they are generally not the predominant terpene in many of them. Terpinolene adds a pleasant aroma to the physical experience, offering sweet undertones of fruit, with hints of pine, floral, and woody elements. Although terpinolene terpenes are present in both indica and sativa varieties, its presence is commonly associated with sativa strains.
Not unique to cannabis, you will find terpinolene in a variety of natural sources. Terpinolene is a component of citrus fruit oils in orange species, and this monoterpene also appears in parsnip, apples, tea tree, and mint.
3. Myrcene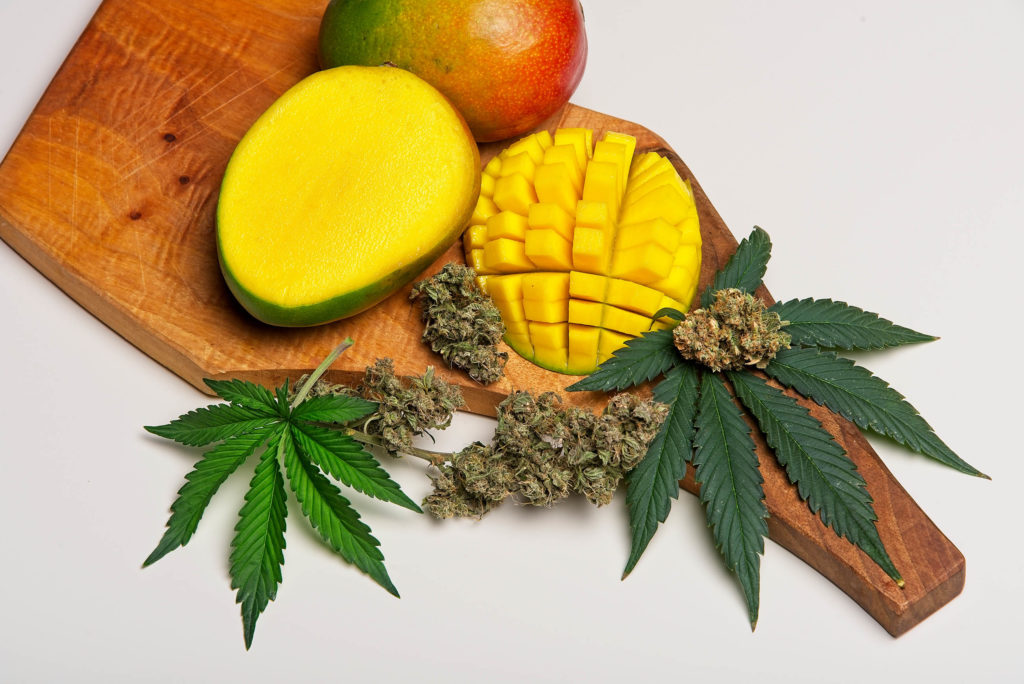 Of the two forms of myrcene, b-myrcene is more commonly found in cannabis and other natural sources compared to a-myrcene. Myrcene is a common terpene in cannabis and has been described as having a musky and earthy smell. In combination with other terpenes, myrcene can take on a sweet-smelling aroma.
Fresh herbs and fruits like lemon grass, verbena, thyme, basil, parsley, and mangoes are just a few examples of other species that contain myrcene as part of the plants' essential oils. Although myrcene terpenes are present in both indica and sativa varieties, its presence is commonly associated with indica cultivars.
Tropical breezes, fruit orchards, zesty lemons, sharp citrus, and sweet aromas all await those who seek out the fruity side of cannabis strains. The combinations of terpenes and their relative ratios are almost limitless.
Whether it is limonene, terpinolene, or myrcene, or a combination of all three, the elite cannabis strains available today are a treat to the senses. Every day breeders are working to find that new and outrageous terpene profile in their cannabis flower. Some gardeners use special tricks and techniques to try and encourage these expressions. Luckily for others, there is a list of seven tremendous strains to start with above.
In these examples, there are some flowers that smell or taste of a specific fruit, like blueberries. There are also strains on the list that represent a group of fruity expressions, like fruit punch flavours. If the scent and taste of lemons or citrus stimulate the senses in the morning, try a strain with limonene terpenes. Seeking out flowers that are reminiscent of apples? There is a strain out there for that too, try the new Pumpkin Spice strain by Sensi Seeds.
Although there are many nuances, we commonly take the "Fruity, Floral, Earthy, and Skunky" approach to categorizing cannabis. Do the strains currently in your drawer fit into one of those four categories, we bet that they do.
If you happen to be feeling fruity, it could be a satisfying treat to take part in one of the above seven fruit forward cannabis strains. What is your favourite fruit based cannabis strain and which strains would you have added to the list?
Disclaimer:

Laws and regulations regarding cannabis cultivation differ from country to country. Sensi Seeds therefore strongly advises you to check your local laws and regulations. Do not act in conflict with the law.