A painful surprise diagnosis and a painless surprise solution have changed the way I eat, and what I know about hempseed. This personal column covers arthritis, drug goats, and why I #EatSeedEveryDay.
Sometime in the middle of 2013, I thought I'd sprained my thumbs. I'd reflexively caught a small child as it was falling off a chair, grabbing it under the armpits with my hands spread open. The small child was surprisingly heavy. My thumbs went further back than I was anticipating. However, there was no real harm done and the child didn't faceplant into the floor so I thought no more of it.
Pain and stiffness
That is, until my best friend came to visit from England and remarked upon me absent-mindedly rubbing my finger and thumb joints in a (by now habitual) attempt to relieve the pain and stiffness. As I was explaining the potential dangers of catching deceptively sturdy small children in mid-air, I suddenly realized this had happened over ten months previously. Whatever was causing the pain in my hands, it was not a sprain. Could I have RSI from years of rolling joints?
My GP referred me to the best hand clinic in Europe, which was purely a matter of luck since it happens to be in Amsterdam. My hands were examined, x-rayed, and gently manipulated as I answered questions about my medical history. It only took half an hour for the diagnosis – osteoarthritis, in both hands.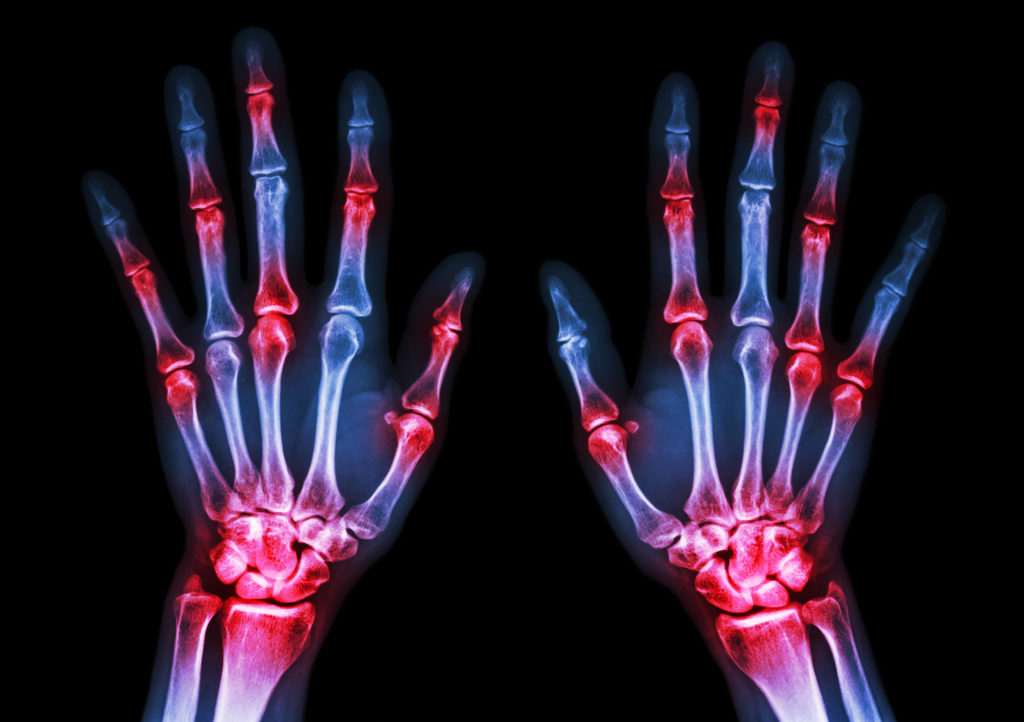 Degeneration of cartilage
"Aren't I a bit young to have arthritis?", I protested in dismay. The doctor agreed, but this didn't change his diagnosis. The joints were inflamed and tender. The x-rays showed degeneration of the cartilage at the base of my thumbs, and the growth of osteophytes. These are small, smooth 'spurs' of bone, the growth of which is caused by the bone trying to mend itself. I had the classic symptoms: "With osteoarthritis that is located at the base of the thumb, there is often a deep, aching pain. You may have trouble gripping or pinching things with any kind of strength, or opening lids or turning keys." Or typing, I mentally added, with the kind of disbelief and fear that is reserved for receiving news of an irreversible physical condition. Or typing. I'm a writer. Couldn't I have got it in some less crucial joint?
I was fitted with plastic hand splints that covered my thumbs and went across the backs and palms of my hands. They limited the range of movement of my thumbs and fingers, and protected the inflamed and painful joints. I was instructed to wear them every day, and especially for typing. The lack of dexterity was annoying, the exoskeletal protection a relief; by this time, if I bumped or knocked my hands anywhere between the tip of my thumb and my wrist, the pain was enough to bring tears to my eyes.
The analgesic effects of hash on arthritis
Having been a dedicated, daily hash smoker for many years, I did wonder if the arthritis had been present for far longer than I had realised, tempered and concealed by the analgesic effects of Morocco's finest. The doctor said it was possible, but he didn't know enough about cannabis to be sure. He also advised me to use paracetamol and ibuprofen, on a daily basis if need be, to manage the pain.
As much as I like drugs, that didn't sit well with me. Ibuprofen every day? My stomach lining would be shredded, not to mention the increased risks of strokes, heart attacks and renal failure. I accepted that there would simply be a constant, painful, background ache in my hands from now on, and stuck with the hash, the hand splints, and the stoic nature that comes from growing up in Yorkshire to get me through the days when the pain was particularly bad.
Cold, damp weather made my hands stiffer and more painful. Amsterdam in the winter is practically the textbook definition of "places to make your arthritis worse". By the time Xmas rolled around, I was having to ask colleagues to open packets of crisps for me (it's a quite specific grip and pull that had become almost impossible). I hacked into the Sensi Seeds employee Xmas package with gusto and, for the first time, a pair of scissors.
Xmas drug goats
The Sensi Xmas package has varied from year to year, depending on who is taking care of ordering them, but there is usually a healthy and/or ethical theme. (Some years ago there was an option to donate part of the cost of the package to a program somewhere in Africa which would use the money to provide wells, goats and other beneficial items to impoverished villages. A lot of the staff went for that one, only to have the company get in touch with us and admit they wouldn't take our money because one of the things they did was anti-drug education. We gave the money to Doctors Without Borders instead, who were happy to receive it. "We don't need no stinkin' drug goats" is still an office in-joke.)
A kilo of hempseed for Xmas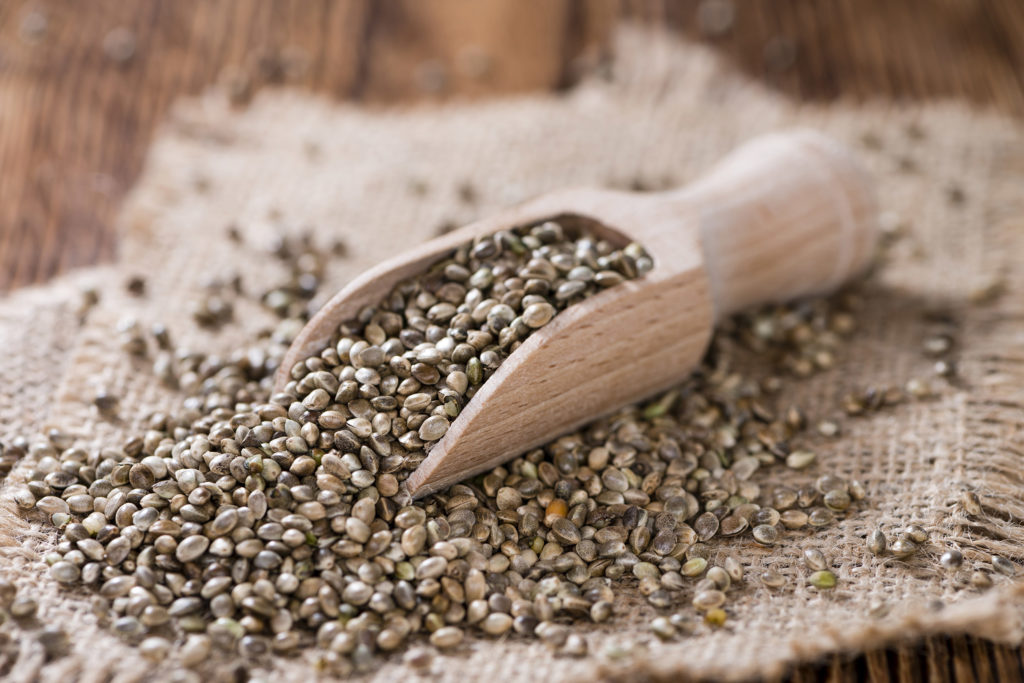 The box I cut my way into was that year's healthy option. It contained a rather wonderful selection of hemp goodies, many of which are sold at our new neighbours Hempstory, if you're in the area. At the time I had a 10 km commute by bike so I left the heavier items, including a large bottle of hemp oil and a kilo of shelled hemp seeds, in the office. Over the course of the next couple of months I slowly ate them – a handful on fruit and/or soy yogurt in the morning, a generous few spoonfuls mixed through salad or sprinkled on a sandwich for lunch. Despite knowing that hempseed is generally good for health, I wasn't expecting any major changes in my wellbeing. Maybe stronger fingernails or shiner hair. Nothing drastic.
About two months after Xmas, I stopped wearing the hand splints. The pain and stiffness had seriously diminished to the point where I was forgetting to put them on in the morning. My dexterity had improved and the inflammation was negligible. At first I didn't make the connection. I thought perhaps the slowly thawing weather had something to do with it. The doctor had said that in many people, osteoarthritis reaches a certain point and then plateaus, sometimes for years. Maybe I had just 'got used' to the pain and wasn't registering it in the same way.
Then I ran out of hempseed. Less than ten days later, the pain, inflammation and lack of mobility were back.
"Interesting", I thought. And "ow. This really bloody hurts." I bought more hempseed and made a conscious effort to eat it every weekday. After a couple of weeks, my hands improved again. I ran out of hempseed again, and in the interests of science, I delayed buying more until I was sure that the same deterioration was repeating itself. It was. I bought more hempseed, and increased my consumption. My hands once again improved.
For science!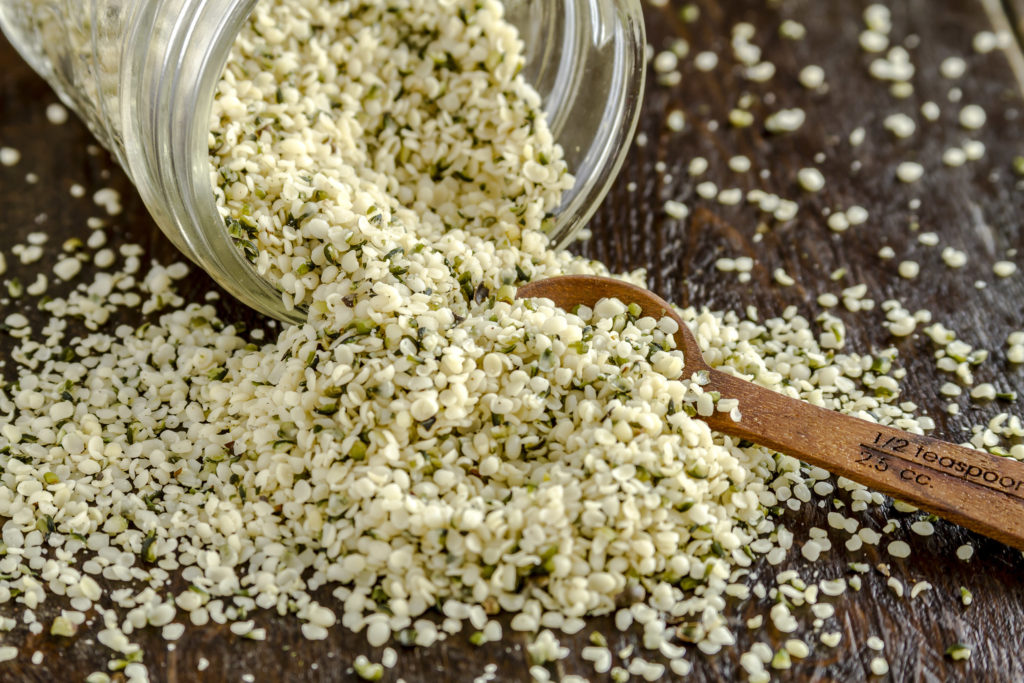 I started researching the nutritional science behind the very real results I was experiencing. There are a lot of websites that say "hempseed is good for you!" but don't delve deeply enough into the why and the how to satisfy me. During the course of writing '8 reasons why hempseed is the best protein source' I learned more about the perfect balance of omega 6 and omega 3 essential fatty acids, the approximately 2.5 : 1 ratio that appears almost uniquely in hempseed and hempseed oil. This detailed research paper on (among other things) the anti-inflammatory benefits of hempseed is particularly good, and specifically refers to arthritis. The more I find out, the more excited I am. Best of all, a diet rich in hempseed enables me to write about it without pain.
#EatSeedEveryDay
At the time of writing, I have just eaten Thai red coconut curry for lunch, with a couple of spoonsful of hempseed mixed through it. We always have hempseed and hemp oil in the office kitchen, and I eat it every weekday. Those of you who follow me on twitter may have noticed I share pictures of my lunch on a regular basis, with the hashtag #EatSeedEveryDay – if you want to join in, use this hashtag and inspire me and others with your own recipes (I'm stretching the definition of 'recipe' here to include 'food I just added hempseed to').
I ensure that I don't run out of it at home either. I add it to everything: baked beans, peanut butter, mashed potato, soup, biscuits, fry-ups. I still have twinges of pain in the joints at the base of my thumbs, but they are not debilitating; nowhere near as bad as toothache or earache, for example. Compared to the point I was at when I first visited my doctor, I barely notice it. And I can open packets of crisps again.
More to come on the power of hempseed
Given that this is a topic close to my heart, and there is much to explore within it, you can look forward to more articles on hemp nutrition from my newly nimble-fingered hands. In the meantime, eat seed every day – you never know what a difference it could make to your quality of life.
Disclaimer:

This article is not a substitute for professional medical advice, diagnosis, or treatment. Always consult with your doctor or other licensed medical professional. Do not delay seeking medical advice or disregard medical advice due to something you have read on this website.