It has been decades since this wonderful strain conquered the hearts of passionate cannabis growers. To this day, our original Jack Herer is the most awarded strain in the world and a favourite to many. The cherry on the top of the cannabis cake? This masterful 3-way hybrid is a perfect balance between indica and sativa.
The Jack Herer strain graced the world more than 20 years ago. Named after the author of "The Emperor Wears No Clothes", the strain is an ode to Jack Herer himself and the countless years of tireless cannabis activism that he led. Since Sensi Seeds created this contributory strain, it has become a staple in the gardens of many growers.
Cultivating Sensi Seeds' Jack Herer
While Jack Herer is far from being the hardest strain to grow, it certainly requires some care, and more importantly, unconditional love! But undoubtedly, if you are a true enthusiast seeking legendary features, effects and tastes one frequently hears about when it comes to Jack Herer, the efforts and time spent are rewarded many-fold.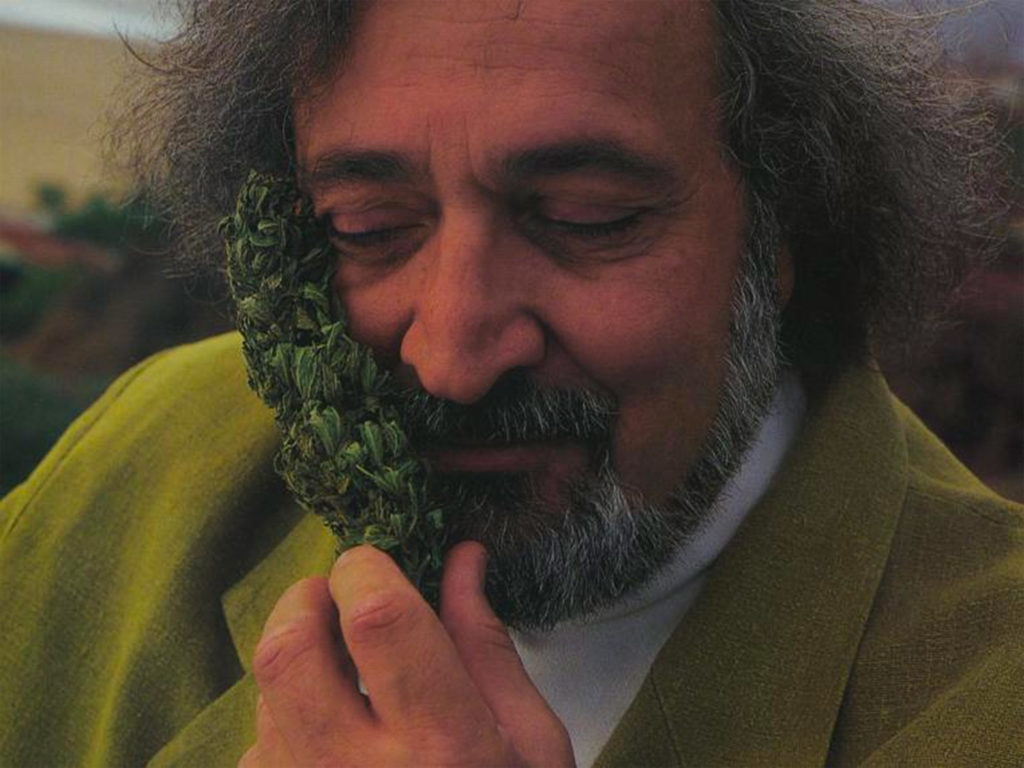 "I have grown it in hydroponics as well as in soil, and both work very well, as long as you care for it, and treat it with love and passion." – by Edward, sensiseeds.com*
*(all reviews that we cite in this article, are reviews left by our customers on the Jack Herer strain page)
Jack Herer Phenotypes
Due to its complex lineage, Jack Herer has four main phenotypes. Three of them show bold sativa traits, while the remaining indica phenotype, taller and denser, is more of a cash-crop gold mine. Regardless, each phenotype exceeds expectancy, and is a true delight for the discerning grower.
Thus, growers should not expect uniform plants when growing Jack Herer from seed. One of this strain's outstanding features is that it allows the grower to choose a phenotype whose growing pattern fits their needs and preferences, while maintaining Jack's near-psychedelic potency in whichever phenotype is chosen.
The most obvious phenotypic differences in Jack Herer strains are whether or not they exhibit more indica-like or sativa-like qualities. Beyond that, there are four main phenotypes. They are simply named phenotypes A, B, C and D. The differences can be summarized as follow:
The buds of pheno-A take the form of long strings of inflated, highly resinous calyxes, very much like the Jack Herer pictured in the Sensi catalogue. If potency is the main aim, growers should select this phenotype, which can be reliably identified by its oversized calyxes.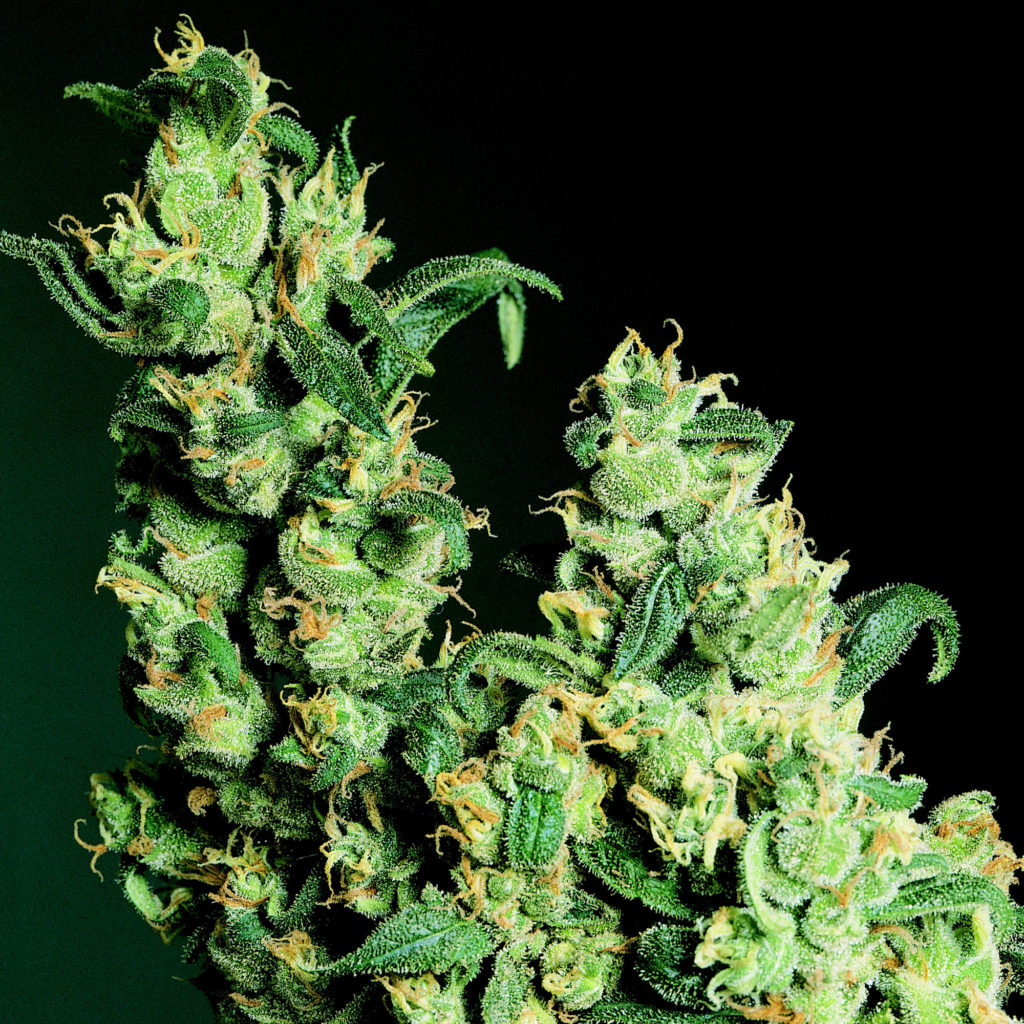 Pheno-A requires the full 70 days to finish and can multiply its height by a factor of five or more. Therefore, it should be flowered very small (around 10-15 cm). However, if a large plant is desired, it can be allowed to vegetate to be bigger. Indoors, this pheno produces limited outward branching and can produce efficiently at a final height of 80-180cm.
Phenotype-B is the most Indica-influenced. It is very compact when compared to other Jack Herer phenotypes, though significantly taller than a pure Indica. It adds about 100-200% to its vegetated height in flowering and finishes in under 60 days. Growers who have a particular interest in speed, weight and compact growth pattern should select Jack Herer's pheno-B as a mother.
Buds mainly cluster around nodes, but 'run' enough to cover a large portion of the (shorter) stem and branches. Flower formation is dense and regular, forming angular knots with blunt peaks.
Upper branches often combine with the main stem to form a large central cola. Calyxes are large, but not oversized and pistils are relatively short.
Indoors, this pheno produces most efficiently at a height of 50-100cm.
In terms of the effects, phenotype B produces a strong indica-like effect. With that being said, it does not overpower the cerebral sativa-like effects that are characteristic of Jack Herer varieties and phenotypes.
Many growers consider phenotype C to be a lot like pheno-A, if not the same. But there are some differences that allow phenotype C to be considered a separate phenotype. It produces swollen calyxes, but they are significantly smaller than those of pheno-A. The calyxes also grow in strings, outwards and upwards, giving pheno-C a spikey appearance.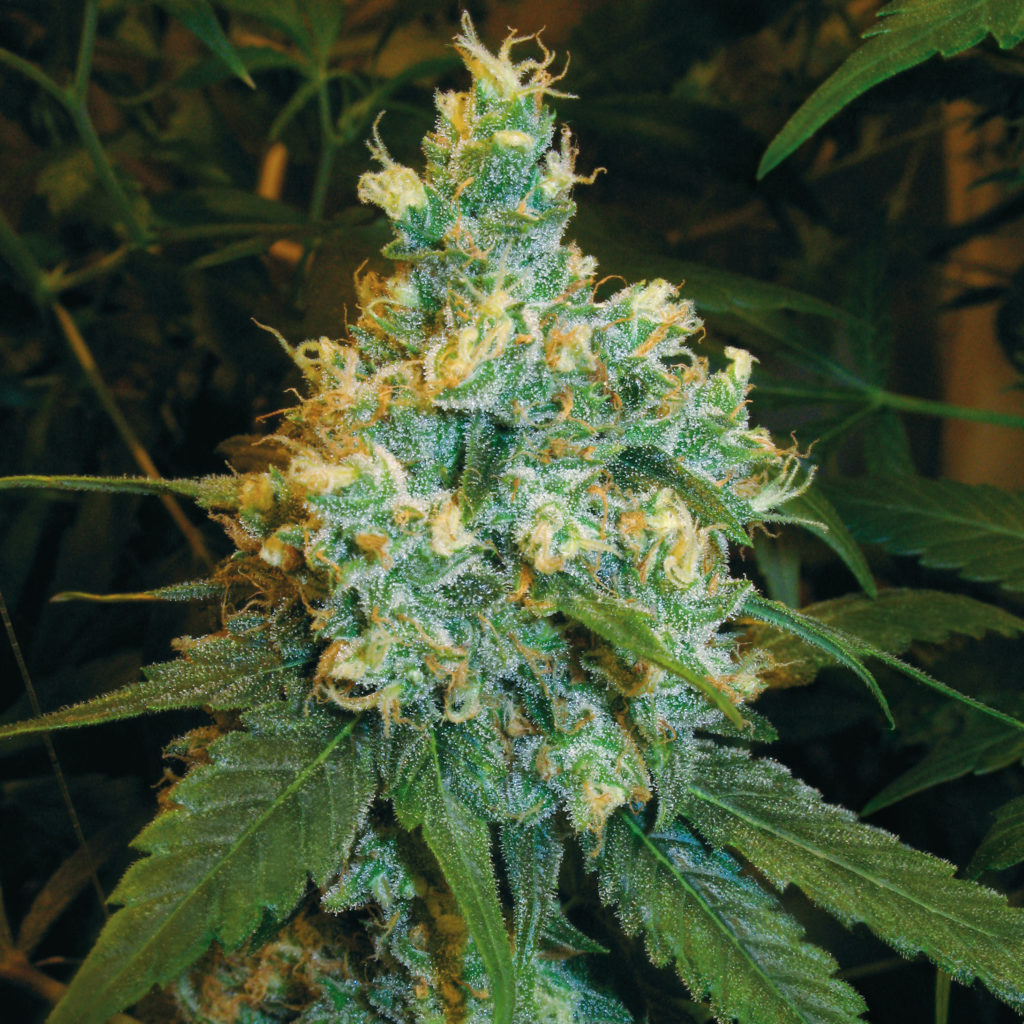 Overall, pheno-C produces voluminous, fuzzy buds that have a generous coat of resin all over them. The aroma is spicy and sweet, and the effect is the most energetic or uplifting of all the Jack Herer variations.
For commercial growers, pheno-D is the least desirable of all Jack Herer variations. This is because it produces dense buds at each node like an indica, while gaining a lot of height during flowering like a sativa. This results in gaps between nodes at the top colas.
For home growers, this variety might be the most desirable because it produces truly spectacular amounts of resin. Sometimes, the resin content puts pheno-D among some of the most resinous plants we've ever seen.
pheno-D tends to produce very limited branching and clones can be grown close together without interfering with each other. Indoors, it is most efficient when kept to a size of 30-80cm. Flowering time is comparatively fast – usually 60 days or less.
Jack Herer's phenotype D has a sharp, rich flavour, similar to fresh hashish. It's generally the pheno with the most obvious physical 'stone' effect.
"I had a good variety of phenotypes, including the one I know as Jack Herer from previous samplings, a lime one, an extremely dank skunky one that grows like a sativa, and a hazey-smelling indica." – by MidnightToker, sensiseeds.com
"I kept three extraordinary phenotypes […]. Phenotype #1 has been nicknamed "Fruity Jack" as it's very fruity, phenotype #2's nickname is "Spicy Jack", since it's spicy. The most potent but least productive is called "Flashback Jack" because its calices are enormous and uber-resinous, and offer the unique, authentic taste of the Jack from coffeeshops back in the '90s." – by Sam89, sensiseeds.com
If you're looking for performance, worry not. Jack Herer maintains high standards of quality and is quite the performer if handled with proper care.
"The main stem of this plant can be two to three times as thick as your arm, if you grow them hydroponically or with aeroponics! Have fun with this absolute old-school smasher." – by Demonic, sensiseeds.com
Tasting Sensi Seeds' Jack Herer
One reason why Jack Herer has become an essential staple of a perfect cannabis experience is the quality of the experience it provides. While it provides a deep cerebral high, it also takes over the physical body with as much bravado as it takes over the brain. In short, Jack Herer is as powerful a cannabis strain as he is a cannabis activist!
"Very good high, almost immediate if grown properly, then you are eased into a very 'stoned' state of relaxation. A gentle taste, creamy, and at times, metallic-skunky." – by Mika, sensiseeds.com
The taste of Jack Herer can vary depending on how it was grown. One thing remains true for all phenotypes, and all methods of growing: there is a rich, earthy, skunky taste that can be anticipated simply by smelling the aroma of growing buds. It's so resinous it hurts!
"Buds as hard as stone, when they are properly dried, and an earthy taste that gives you shivers all over … a punch in the face for sure!" – by dubinc07, sensiseeds.com
"Thank you, Jack Herer"
"These genetics are a beautiful homage to a great man, activist and great defender of cannabis, who unfortunately left us too soon! Rest In Peace, Jack. Thank you to Ben Dronkers, and to the entire Sensi Seeds team, for this magnificent, robust and potent plant, that will enchant your taste buds, and your mind! The quality-price ratio is honourable. You will not be disappointed, I recommend it greatly. Thank you." – by Dr.Flow77, sensiseeds.com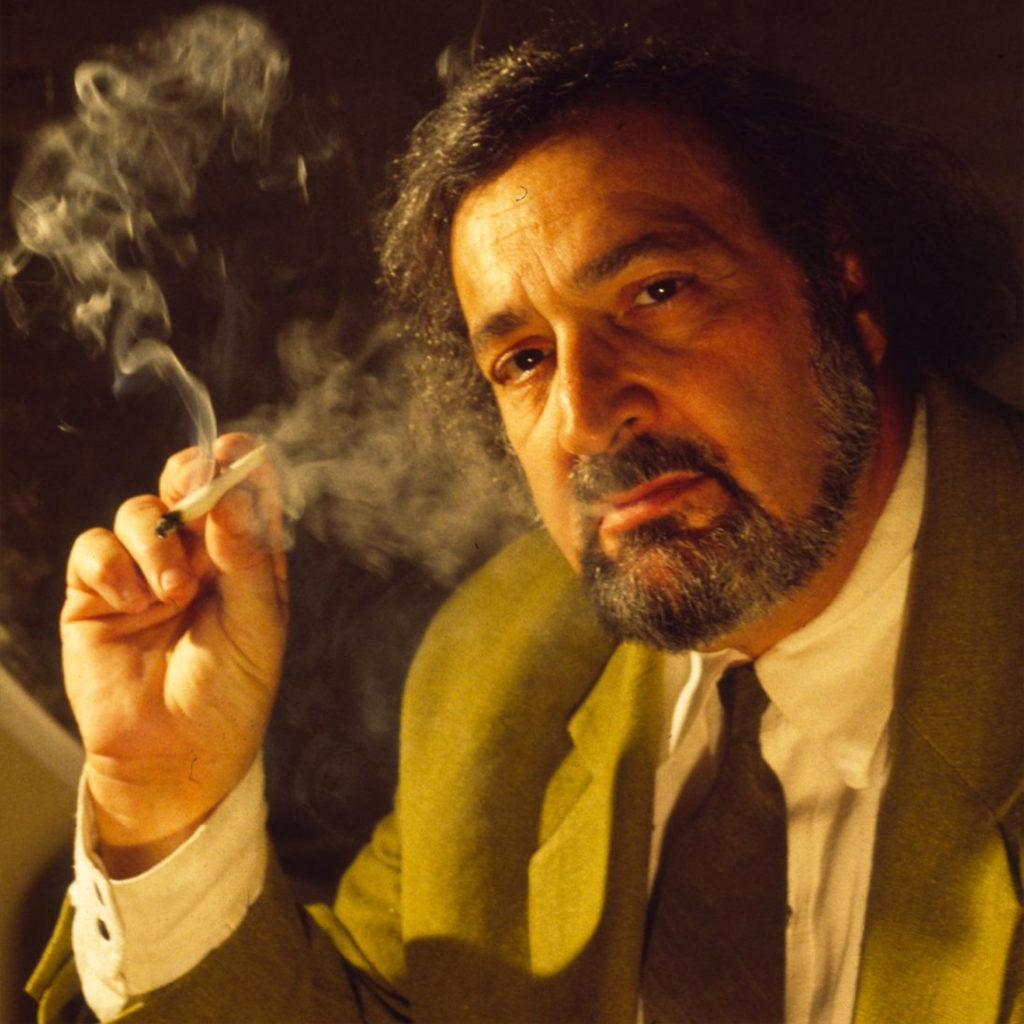 "15 years ago, I read in a magazine that a new cannabis strain was being released, and that it was a hybrid of some of the most potent varieties. Days later, I travelled to Maastricht and saw this name on a menu. Believe me, the joint I smoked marked me, I remember it as if it were yesterday. Taste as well as effect were unforgettable. One of the world's best as far as I am concerned. Congratulations, Mr Jack Herer!" – by Caillus green, sensiseeds.com
Have you grown Jack Herer? Or simply smoked the strain? Are you as big a fan as we are? Please share your experiences in the comments below!
Disclaimer:

Laws and regulations regarding cannabis cultivation differ from country to country. Sensi Seeds therefore strongly advises you to check your local laws and regulations. Do not act in conflict with the law.