Successfully flowering cannabis plants is one of the trickiest aspects of cannabis cultivation. At this delicate stage, the plants require meticulous care and attention if they are to achieve worthwhile harvests—and more than ever, finding the right balance is key, as mistakes can be far more difficult to correct.
What makes cannabis plants flower?
Cannabis is usually a short-day plant, meaning that it begins to flower when the hours of daylight noticeably drop—in a natural, outdoor environment, this occurs when the seasons shift from summer to autumn. Plants will typically begin to flower up to a month prior to the autumnal equinox, and are usually ready to harvest by the end of October (in the northern hemisphere)—although some long-flowering varieties may need until late November or even early December, if the climate is warm enough to support it.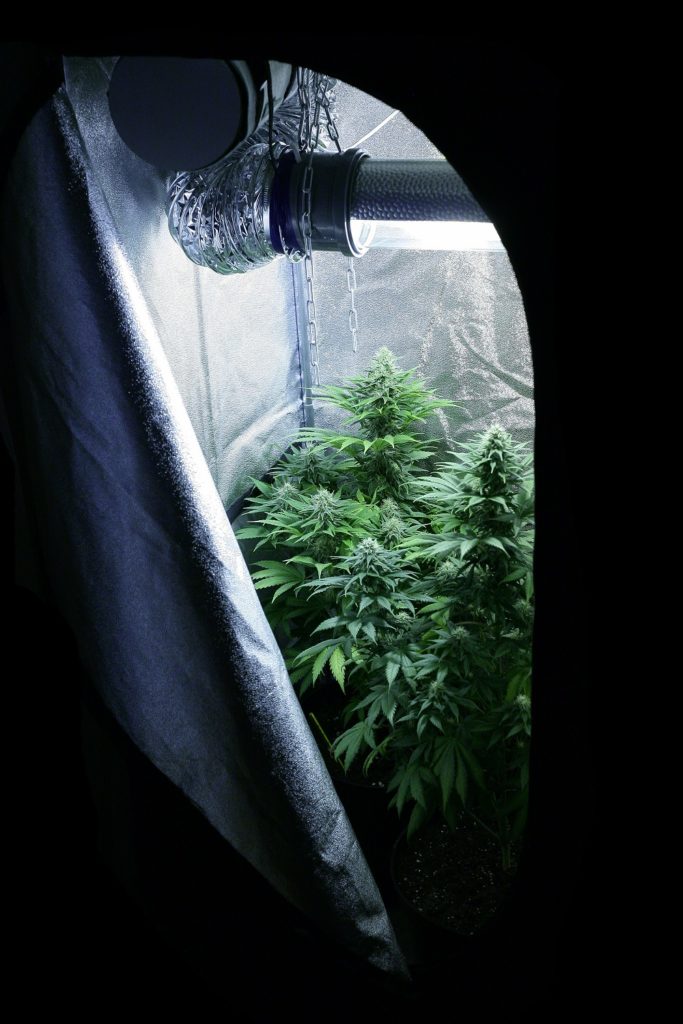 The above statement holds true for most commercial varieties of cannabis, as such varieties tend to contain a significant proportion of "indica" genetics—i.e., they descend from plants indigenous to the temperature upland regions of India and Afghanistan, where summers are generally hot and bright and winters cool and dark. Thus, they have adapted to fully mature and flower by the time the winter cold sets in, and rely heavily on the dramatic change in day length to provide the trigger to induce flowering.
Sativa and ruderalis strains
Cannabis which is predominantly "sativa" or "ruderalis" may flower according to somewhat different rules. The cold-adapted ruderalis flowers automatically, in response to a set of genetic triggers activated according to the maturity of the plant rather than photoperiod (hours of daylight). Tropical sativas may also flower automatically, although the genetic mechanisms behind this phenomenon are complex and not fully understood.
In the case of ruderalis, the plants have a short window in which to complete their life cycle, as temperatures and light intensity are simply too low for survival throughout much of the year. They must grow and flower quickly in the course of one season (late spring/summer). Thus, relying on seasonal change to trigger flowering does not work as an evolutionary strategy. Plants that can flower automatically and produce seeds before dying with the onset of the cold northern autumn are more 'fit', and over the millennia have become established in such environments.
With tropical sativas, the lack of climatic variation means the plant has an almost year-round growing season, and environmental triggers such as changes in photoperiod are much less dramatic—although they do exist, and their existence helps cannabis to maintain a roughly annual life cycle in such environments. Therefore, sativas in their natural habitat have many months in which to leisurely vegetate before flowering; when they do flower, it is partially related to environmental cues and partially dependent on the maturity of the plant.
Flowering indoor cannabis plants
If growing indoors, flowering can usually be controlled very precisely by simply changing the lighting regime. Indoor cannabis growers typically give their plants 18-24 hours of light per day during the vegetative growth period, and drop down to 12 hours to trigger flowering. Some growers will gradually increase hours of darkness over a period of 2-3 weeks to more closely mimic the outdoor cycle.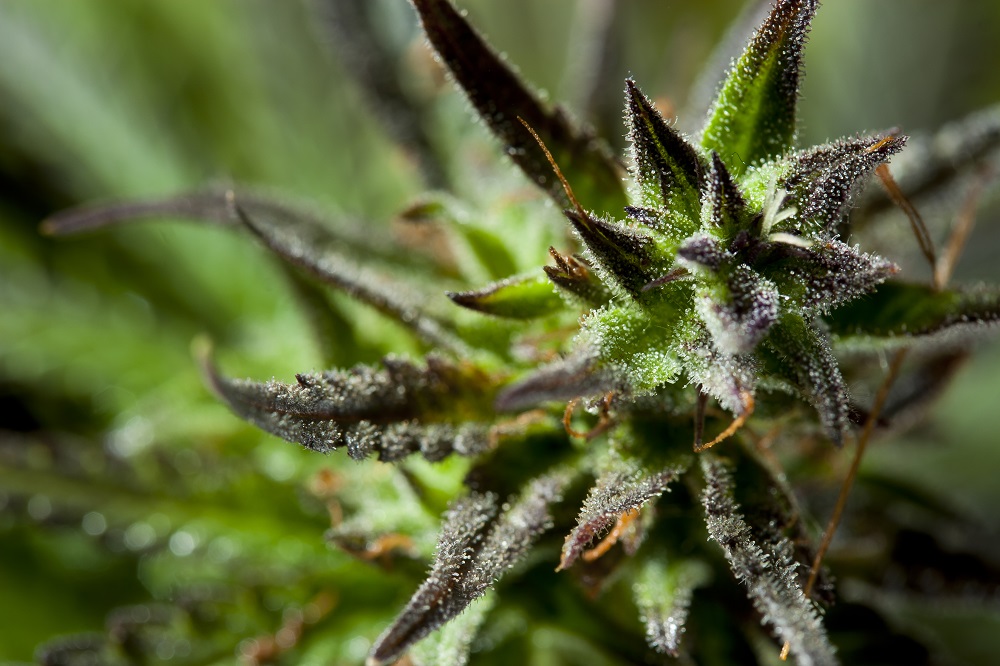 Some growers will even give plants a full, uninterrupted 24-48 hours of darkness in order to trigger flowering, prior to commencing the 12/12 cycle. This is thought to assist in achieving a rapid transition to flowering, as the build-up of florigen ("the flower hormone") is thought to occur mostly at night. As is the case with so many widely-accepted growers' folk tales, this appears to have little scientific basis. However, studies on inductive dark periods of up to 16 hours for short-day plants have been conducted, and have found no adverse effects.
Flowering indoor sativa and ruderalis plants
If growing ruderalis-dominant varieties indoors, plants may be kept at a constant 18-24 hours of daylight throughout their growing cycle, and will begin to flower once the plant reaches around 50cm in height (some "super-autos" may reach 90-100cm).
If growing sativa-dominant varieties, growers will usually stick to the 18/6 and 12/12 system, and will sometimes give plants just 10 hours of light and as much as 14 hours of darkness per day. Anecdotal reports suggest that the extra hours of darkness increase the rate of flowering and reduce overall flowering time. If opting for a 10/14 cycle, it may be advisable to begin flowering at 12/12 and reduce to 10/14 over a period of approximately one month.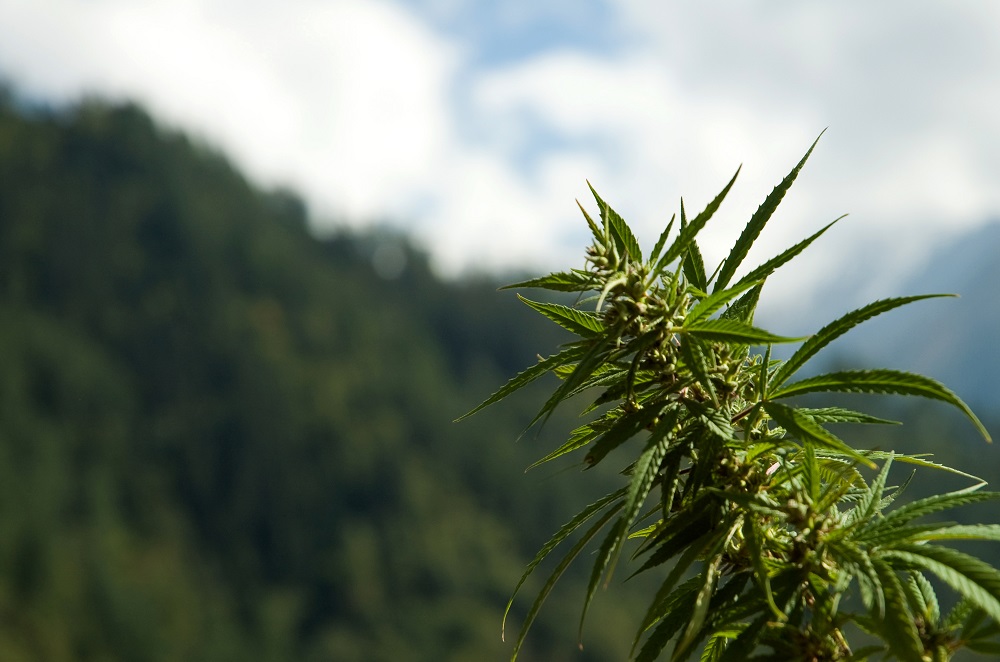 It is also possible to stick to a 12/12 (or thereabouts) cycle for the duration of the plant's life cycle—typically, sativas will flower under this regime after 3-4 months of vegetative growth. However, giving around 18 hours of light during the vegetative period may increase the plant's growth rate and speed its maturation, and plants may then be ready to flower earlier when the lighting is switched to 12 or more hours of darkness.
Temperature and humidity during flowering
When cannabis plants are in the vegetative stage of growth, they can generally tolerate higher temperatures than in the flowering stage. While in vegetative growth, maintaining a daytime temperature range of 24-32°C (75.2-89.6°F) is considered optimal; in flower, plants should ideally not be subjected to temperatures above 28°C (82.4°F)—although some strains may be able to tolerate higher temperatures, such as those whose lineage originates in the tropics.
The difference between daytime and night-time temperatures also comes into play during flowering. It is thought that a larger difference is beneficial for induction of flowering, as it mimics the still-warm days but significantly-colder nights that generally characterise the onset of autumn. The optimum difference is thought to be 8-10°C (14.4-18°F); thus, if maintaining plants at 28°C (82.4°F) during the daytime, the temperature should be 18-20°C (64.4-68°F) at night.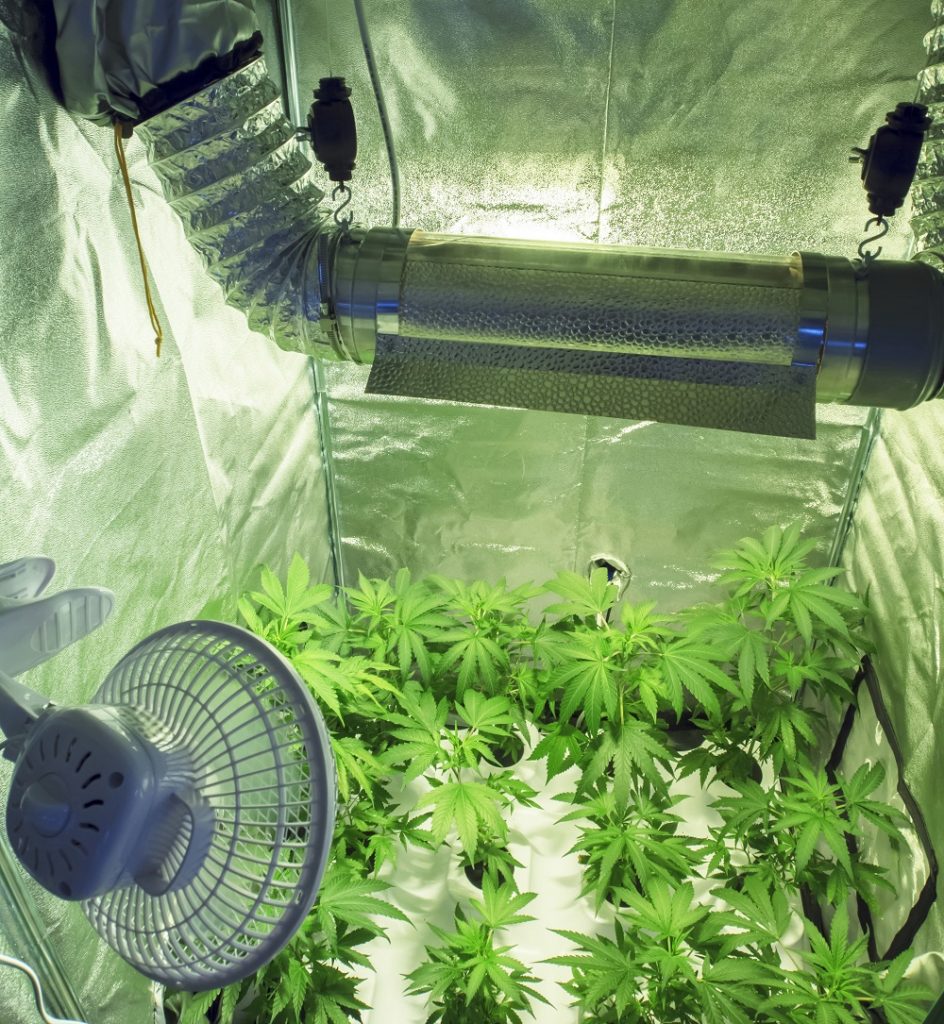 Humidity should be slightly reduced during flowering, especially during the latter stages; as flowers become denser, they become more susceptible to mould growth. In the vegetative period, humidity should be maintained at around 60-70%, and in flower it should be reduced to 40-50%. Again, tropical strains that have light, airy flower structures can often handle much higher humidity during flowering, of up to 70%.
Watering little and often during flowering is generally advisable. If the plant is given more water than its root system can immediately utilise, the growing medium will stay damp and increase the rate of evaporation. Therefore, controlling water intake helps to control humidity, as well as avoiding other issues such as pythium (root rot) and botrytis (grey mould). However, this depends on the medium used, as some media are better at retaining moisture than others, and can be watered less frequently with larger quantities of water.
Disclaimer:

Laws and regulations regarding cannabis cultivation differ from country to country. Sensi Seeds therefore strongly advises you to check your local laws and regulations. Do not act in conflict with the law.