Harvest Once you have followed all the correct steps to ensure healthy vegetative growth and vigorous flowering, the next step is to harvest your mature plants. This article provides a basic set of guidelines on when to harvest, how to harvest and what to do with your freshly-harvested flowers.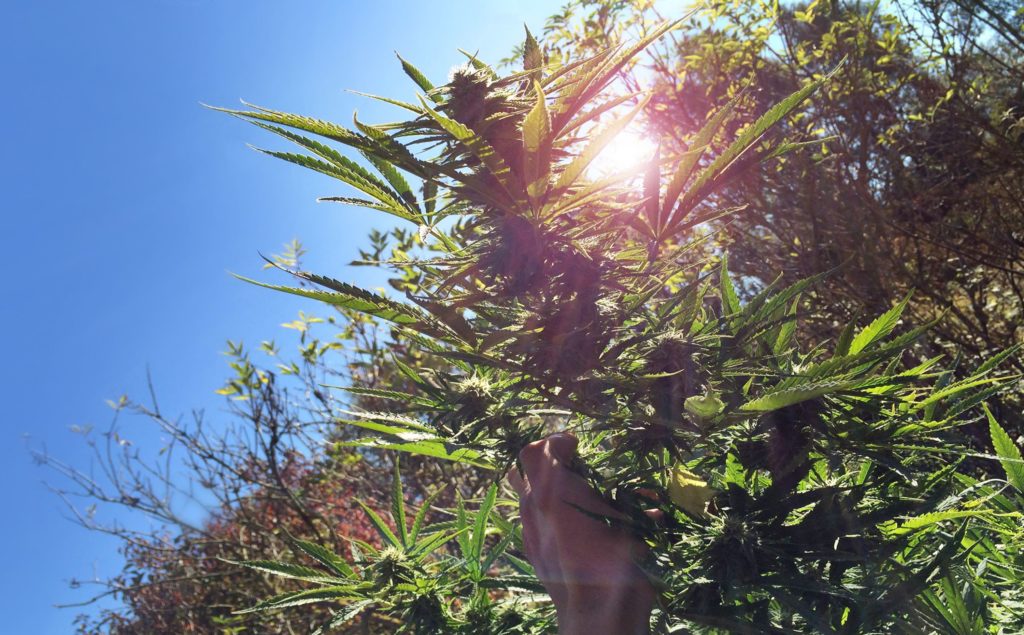 When should cannabis plants be harvested?
You should be aware of the date your plants went into flower, if not exactly then at least approximately. This knowledge will give you a rough idea of how long your plants will need to flower, and from that you can work out the approximate expected date that you will harvest.
Flowering times for cannabis vary greatly according to strain. Indica-dominant varieties generally finish early, in as little as seven or eight weeks after flowering begins, while sativa-dominant strains may require substantially longer—up to 24 weeks in some extreme cases. The majority do not require such long flowering times (10-12 weeks is generally the longest most growers are prepared to wait), and there are also numerous sativa-dominant commercial hybrids that will finish in under 10 weeks.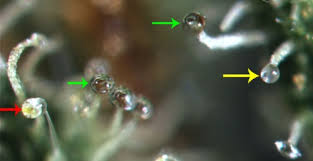 However, knowing the approximate requirements of your chosen strain may not be sufficient to judge whether your plants are ready for harvest. A useful technique is to assess the percentage of white hairs that have changed colour (usually to a brownish-orange, though some strains may have pinkish or purplish hairs). Plants should not be harvested until at least 40% of hairs have turned.
THC levels are often highest if harvesting when 40-70% of hairs have changed; if you continue to wait past this point, THC will begin to degrade to CBN (which may cause the effect of the finished flowers to be more soothing and less likely to induce anxiety). It is also possible to assess maturity by using a magnifying glass to observe trichome colour—if clear, plants are immature; if cloudy, THC levels are at their maximum, and if amber, degradation has begun to occur.
How should cannabis plants be harvested?
How you cut your plants depends mainly on their size—if they are small, chopping them down at the main stem should be fine, but if they are big and many-branched, it may be advisable to chop down each branch separately. The main point to remember when cutting down your plants in preparation for drying is that care must be taken to avoid manhandling the flowers and potentially damaging them. It is also wise to ensure that sufficient airflow will be able to circulate around the flowers as they dry; separating the plant branch-by-branch should be enough to ensure this.
Before commencing the harvest, ensure that you are equipped with good-quality rubber or (powder-free) latex gloves, a sharp, clear pair of scissors or shears, a large plastic tray or tub in which to place cut branches, some twine or string, and something to hang your branches from (such as a clothes line). The gloves will prevent sticky resin from adhering to your hands, and will enable easier collection of the resin to form into hashish. The blades of your chosen cutting tool will also collect resin which can be scraped off to form hashish; ensuring they are clean before you start ensures the hash itself will also be clean and free from dust and debris.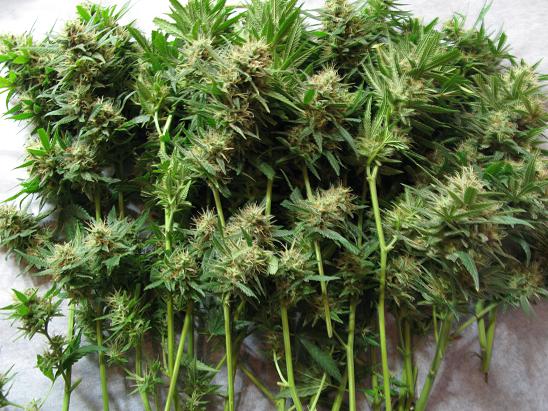 When you are equipped and prepared, simply cut the larger branches close to the stem and place them gently on your plastic tray. Once all the branches have been cut from the plant, take pieces of twine or string and bind them around the branches close to the point at which they were cut, and hang them on the clothes line so that they are suspended above the tray. Using your scissors, gently remove the large fan leaves and some smaller leaves (allow the leaves that surround and enclose the flowers to remain in situ to avoid damage) so that airflow around the flowers is not obstructed. The conveniently-placed tray will catch any loose trichomes as well as the leaves themselves, which can be steeped in fats to make cannabutter or topical salves.
How should cannabis plants be dried?
Once your plants have been cut and the leaves have been removed, the next step is to dry them. In order to dry successfully, the correct environmental conditions must be met—if it is too cool or damp, drying will occur too slowly and mould may form; if it is too hot or dry, flowers will dry too quickly and will develop a harsh, green taste when smoked. Flowers may also dry unevenly if it is too hot or dry, which will lead to them being crispy and dry on the outside but still damp inside.
The ideal setup for drying cannabis is to hang the branches from a clothes line or similar device situated in a room in which the temperature range stays at around 18-24°C (65-75°F) and the relative humidity remains at 45-55%. It is also necessary to ensure that your chosen drying spot is dark, as presence of light will lead to more rapid degradation of THC.
Hang your branches along the line, making sure that they do not touch each other as this will encourage retention of moisture and potential mould growth. Placing an oscillating fan on a low setting and allowing it to run throughout the drying period will improve airflow and reduce chances  of mould growth occurring.
Plants will need to dry for at least 3-4 days before the curing stage, which we will describe in detail in an upcoming article. Some growers will leave branches to hang for as long as 7-10 days, and may dispense with a set curing period altogether; trial and error will help you to establish the best method for your individual setup and your chosen strain.