Expogrow is Europe's largest cannabis fair. It takes place in Irun, Spain, and has four pavilions filled with exhibitors, stages, entertainment areas, expert forums, and more. Visitors can not only see the latest innovations in the cannabis and hemp industry, but also find out about new CBD products, vaporisers, growing products, and cannabis strains.
Where? Ficoba, Irun, Spain
When? 26th to 28th April 2019 (2020 TBC)
First started: 2012
Type of event – Fair, trade show, and conference
Awards up for grabs – Expogrow Open Cannabis Cup, Expogrow Awards
Official website – http://www.expogrow.net/
What to expect from Expogrow 2020?
The exact date of 2020's Expogrow hasn't been announced yet. This section will be updated as soon as more information becomes available.
Practical information/things to keep in mind when visiting Expogrow
Location – Ficoba – Feria Internacional de la Costa Vasca, Avenida de Iparralde 43, 20302 Irun, Spain. Ficoba can be reached by train (the SS-HE line); the nearest station is Hendaia, which is 530 metres away. From here, it takes around seven minutes to walk to the venue. For those arriving from abroad, San Sebastian Airport is five kilometres away.
Cost – Pre-purchased one-day tickets cost €15, two-day tickets are €23, and a three-day ticket costs €25. On the day, one-day tickets are €18, two-day tickets are €26, and three-day tickets are €30.
Staying there – There are several hotels close to Ficoba. These include: Alcazar Irun Centro Ciudad, Hotel Restaurant Santiago, or Port Bidassoa.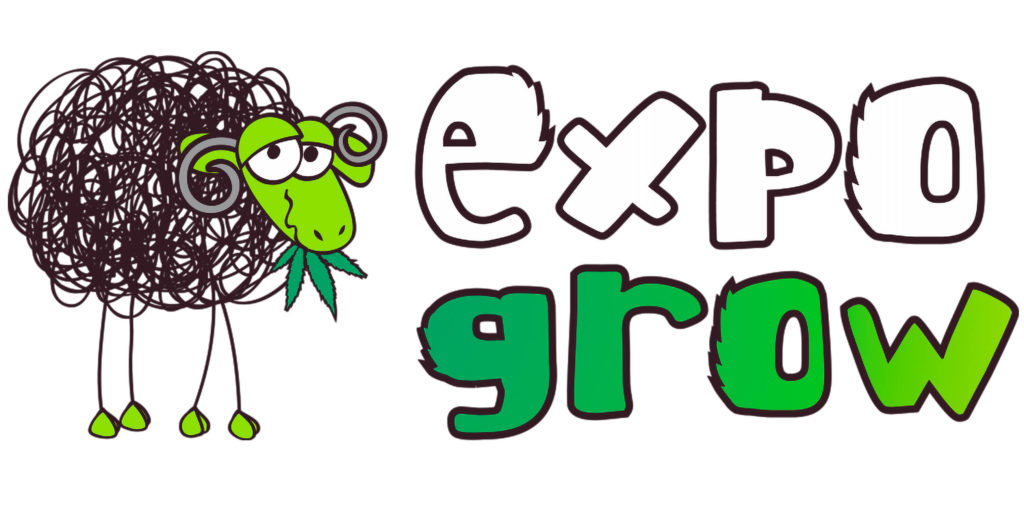 Rules/Legalities
Adults only – No children are allowed to attend this event.
Spanish cannabis laws – The recreational use of cannabis in Spain has been decriminalised. However, it is important to remember that it's still technically illegal.
Check out this comprehensive article about Spain's cannabis laws to find out more.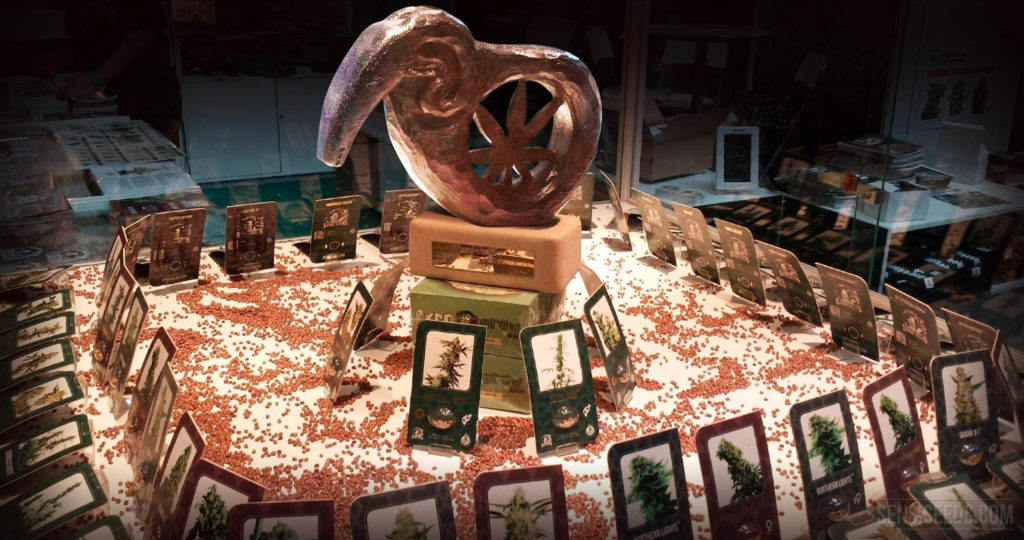 Past editions
Expogrow is one of Spain's leading cannabis events, attracting visitors from across the continent. Here's some insight into what happened in previous years.
What's happened at Expogrow 2019?
An entire day was devoted to B2B (business to business) relationships in the industry – and on this day, the venue was only open to professionals and exhibitors.
180 exhibitors and 2,000 professionals were in attendance.
In addition to awarding companies for producing the best sativa/indica strains etc, there was also an award for 'best activist', which was won by Active Espana.
Here's a video (Spanish), detailing what happened at the event:
What happened at Expogrow 2018?
Sensi Seeds was delighted to win the Best Stand award at this year's event.
This year, the cup had a 'woman's only' jury composed of renowned women working in the cannabis sector.
If you're keen to gain insight into what the Expogrow 2018 event was like, watch this video:
What happened at Expogrow 2017?
Sensi Seeds was at Expogrow 2017, at stand C207. We were giving away a free packet of Afghani #1 Feminised (part of the Classic Redux Series 2017) with every purchase.
This year saw the introduction of the Cannabis Box Forum (formerly called the Social International Cannabis Forum). This forum presented a wide range of discussion topics regarding cannabis and its national/international policies. The format was similar to a chat show, with plenty of audience participation.
Music is always a big part of Expogrow. At this year's event, performers included London Afrobeat Collective, and Asian Dub Foundation.
Here's some footage from the 2017 event:
What happened at Expogrow 2016?
Several notable speakers were in attendance at Expogrow 2016 including Ethan Nadelmann (USA), Charlo Greene (USA), and Anne Coppel (France).
In keeping with tradition, Sensi Seeds was offering free seeds with every purchase. This year, the free packet of seeds was Mexican Sativa; perfect for growing outdoors in cool climates.
One of the big attractions this year was the free flight simulator, enabling visitors to experience what it's like to free fall, with the help of a vertical wind tunnel.
This video showcases the best parts of the Expogrow 2016 event:
What happened at Expogrow 2015?
Sensi Seeds was thrilled to win the award for Best Seed Bank. We also supplied our customers with free packs of Sensi Skunk Feminized.
The second European Functional Flame Off was held this year. The competition saw glassblowers compete to create a bong, pipe, Sherlock, rig, or spoon pipe within a limited amount of time.
Here's a video, documenting the event:
What happened at Expogrow 2013?
Sensi Seeds' Ben Dronkers was speaking at this event, discussing key issues in the cannabis industry, and the policies surrounding the use of the plant.
Lee 'Scratch' Perry and the Mad Professor were performing this year, along with Berri Txarrak, and Sinsemilia.
This video captures the best of the event :