For many years the Sensi Seeds café in Amsterdam (just over the bridge from the Hash Marihuana & Hemp Museum) served the Sensi Shake, a delicious and nutritious concoction of fresh fruit and hempseed whose recipe was kept secret. The café became a Sensi Seed shop and, as drinks are no longer served, the recipe can now be shared! (serves two)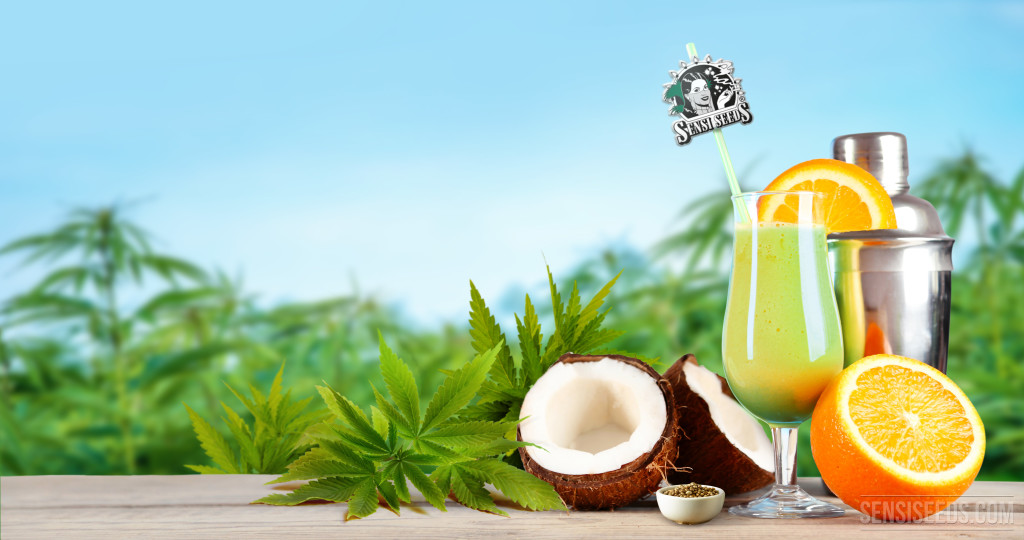 Pour a little of the almond sugar syrup and the desiccated coconut into separate saucers. Dip the rims of the tall glasses first into the syrup and then into the coconut, so that the coconut coats the rim of the glass. Set them to one side.
Cut the fruit into chunks and place in the blender. Add the orange juice, hemp seeds, cinnamon, and honey. Blend until smooth. Slowly add the ice and blend again until the desired consistency is reached. More ice will give a thicker shake.
The Sensi Shake should be served immediately; if shakes are made in advance, the ice should not be added immediately. Cover and chill the blended fruit mixture and use it within 24 hours, adding the ice and blending again just before serving.
Enjoy!