With the general hype surrounding the relatively recent developments of feminized and autoflowering seeds, you'd be forgiven for maybe thinking that regular cannabis seeds are somehow less exciting. You'd also be wrong. Regular seeds contain endless possibilities for growers to experiment with.
In the beginning of Sensi Seeds, and therefore the European cannabis seed industry, a seed was a seed. Now, we use the name 'regular cannabis seeds' to distinguish the originals from feminized cannabis seeds and autoflowering cannabis seeds. Both of these types are relatively recent developments when you consider that cannabis has been cultivated by humans for thousands of years.
Regular cannabis seeds are produced when a male cannabis plant pollinates a female cannabis plant. Male pollen is released from ripe pollen sacs and blown by the wind (or carried by the careful hand of a breeder) until it finds the receptive stigmas in female flowers. Pollination results in hundreds, if not thousands, more regular cannabis seeds which will all in turn produce either male or female cannabis plants.
Can you see the difference between regular and feminized cannabis seeds?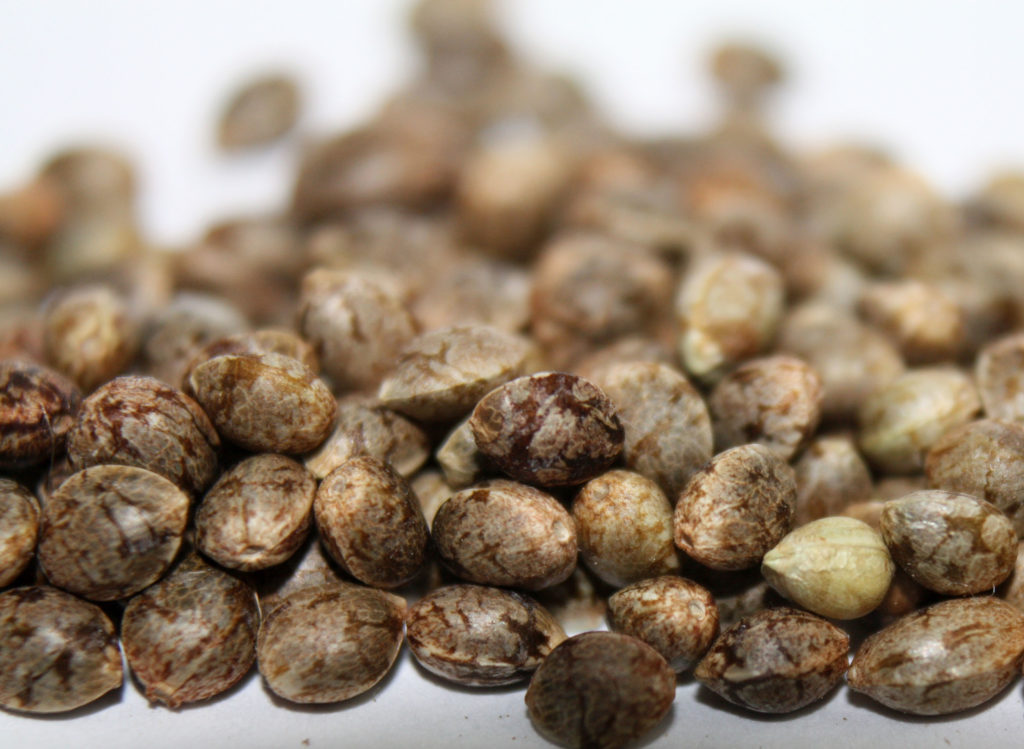 Feminized cannabis seeds look exactly the same as regular cannabis seeds, whether male or female. But inside their modest brown husks there's a crucial difference. Feminized cannabis seeds lack male chromosomes, whereas regular cannabis seeds contain the full complement of genetics that enable them to be either male or female.
This is also why feminized seeds must always be referred to by that name – they aren't truly female, and therefore cannot be sold as such. Watch out for seeds described as '100% female', as this is nothing more than a marketing ploy!
The main advantage for growers who choose feminized cannabis seeds is that they don't have to identify or remove male plants which would cause pollination. Unless the gardener desires more seeds, rather than buds, this is an essential part of the cultivation process.
Automatic, or autoflowering, cannabis seeds are even easier. Not only are they feminized, they do not rely on a change in lighting cycles to trigger flowering. So what are the advantages of regular cannabis seeds?
What are regular cannabis seeds used for?
There are two main purposes for regular cannabis seeds, aside from the usual and most common one of simply growing buds.
The first is breeding. Selective crossings of one cultivar with another has been taking place since the earliest days of agriculture, with all types of plant life. Sometimes this is to maximise the yield of whatever crop the plant produces which is desired by the people growing it; sometimes it's just for fun and experimentation.
Whatever the intention of the breeding is, it's best to begin with all the genetic material in order to give the new cross the best possible chance of success, rather than missing the chromosomes that are absent in feminized cannabis seeds.
The second use for regular cannabis seeds is the one that was, before the advent of feminized seeds, most commonly used to produce crops of uniform cannabis plants without any males among them. This technique is called cloning. Just as with breeding, it's best done with plants that have their full set of chromosomes, and all the robust qualities that go with that.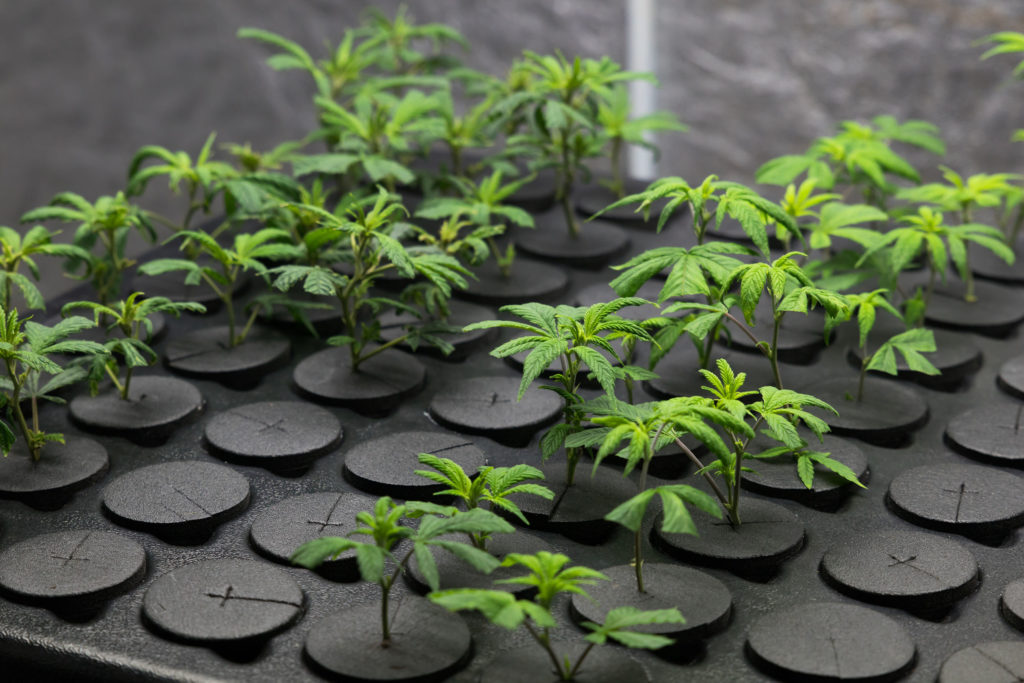 From a crop grown from regular cannabis seeds, the best female plants are selected to become 'mothers' – so called because with loving care, they can produce potentially hundreds of 'children' over the space of several years. The clones that are taken from these mother plants are tiny replicas down to the last scrap of genetic material – including their female sex.
Why do Sensi Seeds still produce regular cannabis seeds?
There are many seedbanks which only carry feminized cannabis seeds. This has become more common as seedbanks themselves have become more common. With the growing awareness (pun intended) of the advantages of feminized seeds, the question of why Sensi Seeds still carries regular cannabis seeds is quite a reasonable one!
The overall answer is simple, and one which anyone familiar with Sensi Seeds will probably have heard before: we want to bring the joy of cannabis to as many people as possible. That's not limited to simply selling seeds.
We're confident in our genetics, we're confident in our service, and we're confident in our customers. That means giving everyone the broadest range of options possible. This could be taking the simplest route to a crop of buds, which for most people is automatic seeds. But it could be experimenting with creating a unique cross of their very own, using our genetics as the building blocks.
We have quite often been asked if it's possible to do all the things that can be done with regular cannabis seeds using feminized seeds.
The short answer is, you can try. There's no reason you shouldn't attempt to breed, or create a mother plant, using feminized cannabis seeds. However, it's our firm belief that these practices are more likely to succeed using plants grown from regular cannabis seeds.
Tell us what you think
Have you experimented with regular cannabis seeds? Do you think feminized cannabis seeds are a boon to the grower? Would you be sad to see regular cannabis seeds leave our selection, or do you think they are a thing of the past? Let us know in the comments!
Disclaimer:

Laws and regulations regarding cannabis cultivation differ from country to country. Sensi Seeds therefore strongly advises you to check your local laws and regulations. Do not act in conflict with the law.