Holidays! What is your favourite cannabis destination? Check out Sensi Seeds' top 5 in this article.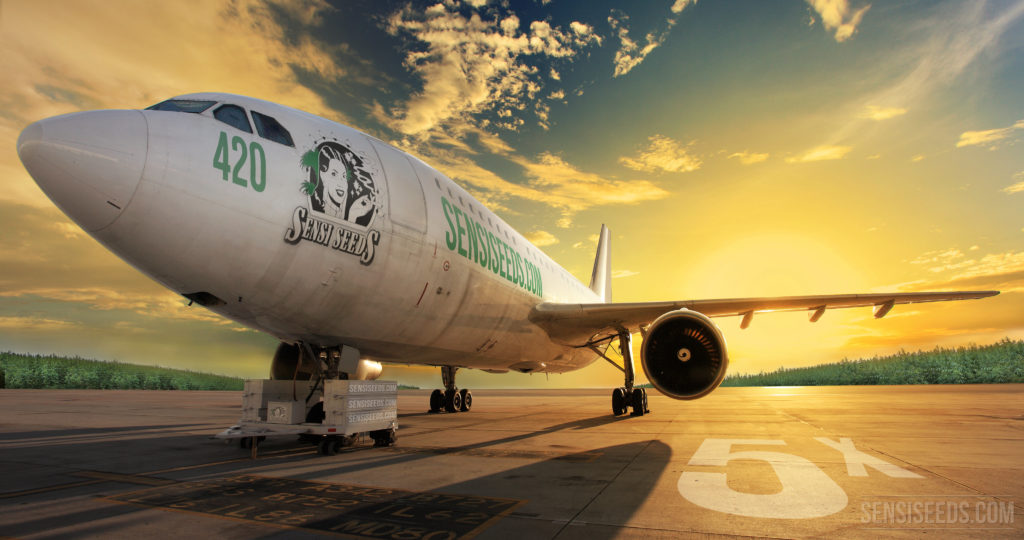 Nowadays, cannabis destinations are very much sought after. Wouldn't you want to travel to a place in which you can express your love for the cannabis plant without being pestered by authorities? Even in places where cannabis is not, in fact, fully legal, opportunities exist. Cannabis tourism is currently a trend in the travel industry, one as valid as water sports, thrill vacations or wine tours.
Still haven't decided which cannabis destination to go to this summer? Or are you already back and planning your next break to trump the back-to-work blues? Sensi Seeds presents in this article, a top 5 of holiday destinations for the cannabis enthusiast.
5 – Amsterdam, The Netherlands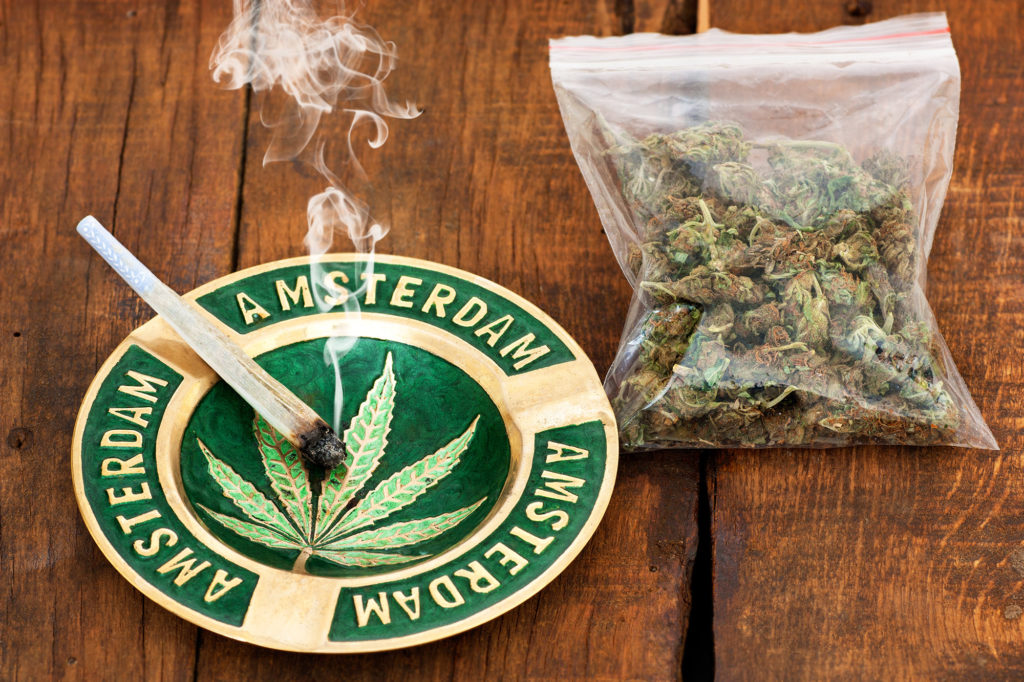 Of course, the fact that Amsterdam is a cannabis destination comes as no surprise to the average consumer. Yet, even after all the recent developments in terms of cannabis legalisation, vacationing in Amsterdam still represents an experience that you can't have anywhere else. However, considering the fact this is widely popular knowledge, the beautiful city – which happens to be Sensi Seeds' headquarters – has been nudged at the very last spot of this top 5.
Why Amsterdam?
Cannabis is not technically legal in the Netherlands, but their tolerance policy has been in effect for decades. There are several cities in the country in which you can purchase cannabis as a tourist. Regardless, Amsterdam has always been considered "coffeeshop central". Despite many of them having been closed as of recently due to new cannabis-related policies, there are still over 150 coffeeshops left in the city, offering a large array of strains and moods.
Amsterdam is incredibly manageable even for the first time consumer: the locals have perfected the art to ignore your obvious state of illumination. Delicious, takeaway food for all tastes is constantly available. And of course, the fantastic city is simply a treat for the senses.
Sit glass-eyed nearby a canal and wave at other tourists passing by on tour boats. Enter a "bruin café" (brown café) and have a go at a few Dutch beers. Try to spot the Sensi Seeds staff, running around in their Sensi Seeds hoodies. And of course, let's not forget about the beautiful architecture, plentiful of museums, and numerous parks available to all, that you can experience while under the influence of your favourite plant.
What can I do in Amsterdam?
Purchase and consume cannabis if you are 18 years old or older
Cannabis can be found in coffeeshops, which are establishments in which you can buy cannabis, as well as sit down and consume it, along a coffee or a juice (no alcohol is sold in coffeeshops). You can also try and take your cannabis to a bar that allows its consumption at their terrace, or smoke it outside while walking around.
Despite public consumption not being technically legal in the Netherlands, authorities turn a blind eye to the practice. However, keep this in mind before you decide to get into an argument with our always friendly and helpful police officers. You can carry 5 grams of cannabis with you while staying in Amsterdam or in the Netherlands.
Educate yourself about the plant and its history
Come by the Cannabis College to get through the basics of cannabinoid science, of growing, and to get a tour with one of their experts. The staff will also be delighted to give their recommendations, should you be looking for a very specific coffeeshop or cannabis strain that fits your mood. You can also have your cannabis tested, or use their vaporisers and water pipes. Let all the knowledge sink in, and walk a couple hundred meters down the same street to enter the Hash Marihuana & Hemp Museum, followed by the Hemp Gallery, for a crash course on hemp and its multiple uses.
4 – Washington State, USA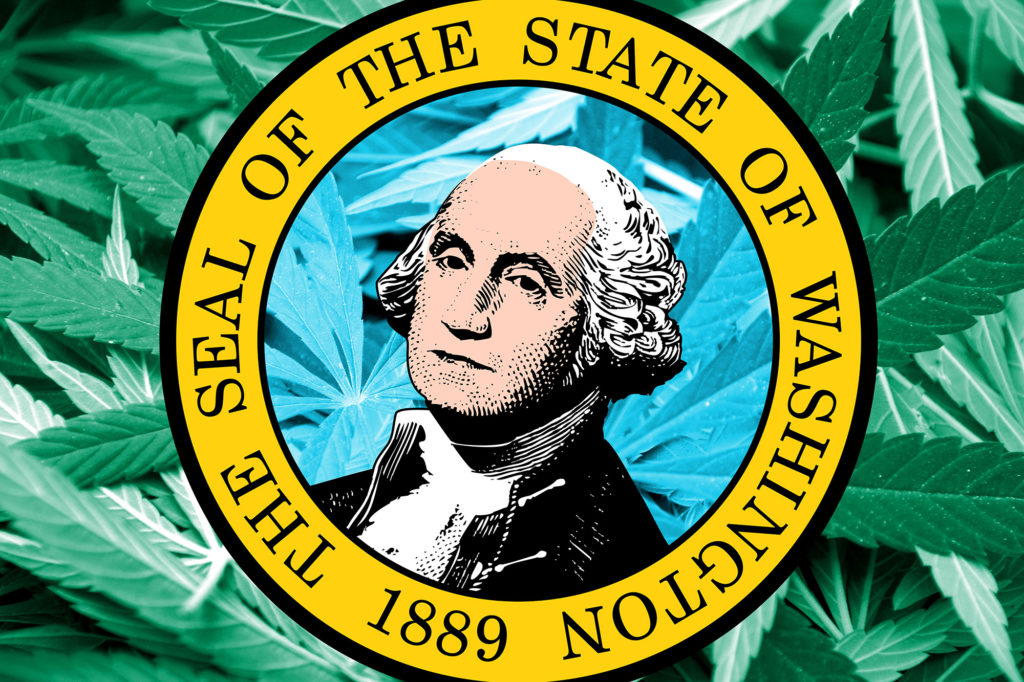 Why choose Washington as your cannabis destination if you can go to Colorado instead, you may ask. You may, but remember variety is the spice of life. Washington might not exactly be the most exciting roller-coaster of cannabis experiences, and that is exactly why you want to opt for it.
Why Washington?
As cannabis legalisation is gaining ground all over the world, we need to stop thinking about these newfound cannabis havens as such. The state of Washington has plethora of interesting activities and visits to offer, and the cannabis dispensaries scene is only one of them – and not the biggest one by far.
Mentally transport yourself to a (hopefully) near future, when so many cities/countries have legalised cannabis we've stopped counting them. There are numerous enchanting cities in Washington State, that are an absolute delight in terms of entertainment, food scene, nightlife and sports activities. And let's not forget the countless state parks. What if you could just visit Seattle and experience it as the very same Seattle you've heard of, as opposed to Amsterdam the Third? Well … you already can!
Washington State is becoming notorious for being much less cannabis-crazy than Colorado State, and maybe it will always be this way. And maybe it's exactly what the cannabis world needs!
What can I do in Washington?
Purchase and consume cannabis if you are 21 years old or older
Washington State has over 200 cannabis dispensaries scattered all over the state, with a high concentration on big metropoles such as Seattle, Olympia, Bellingham, etc. Public consumption is prohibited, which means you need to ensure your accommodation allows it, or that you know someone who can welcome you in their home.
Get to know the Washington cannabis scene
Several different tours are at your disposal, especially in the city of Seattle. You can visit grow facilities, ask your questions to growing experts, and learn about the different stages of the cannabis plant as it grows into the coveted bud-covered bush you know oh so well.
Besides the obvious tour of the best dispensaries and producers, there are many activities you can do to relax with cannabis in Washington. Cannabis-infused massages, access to beautiful, stylish cannabis-friendly accommodation, cannabis-themed party venues, etc.
3 – Barcelona, Spain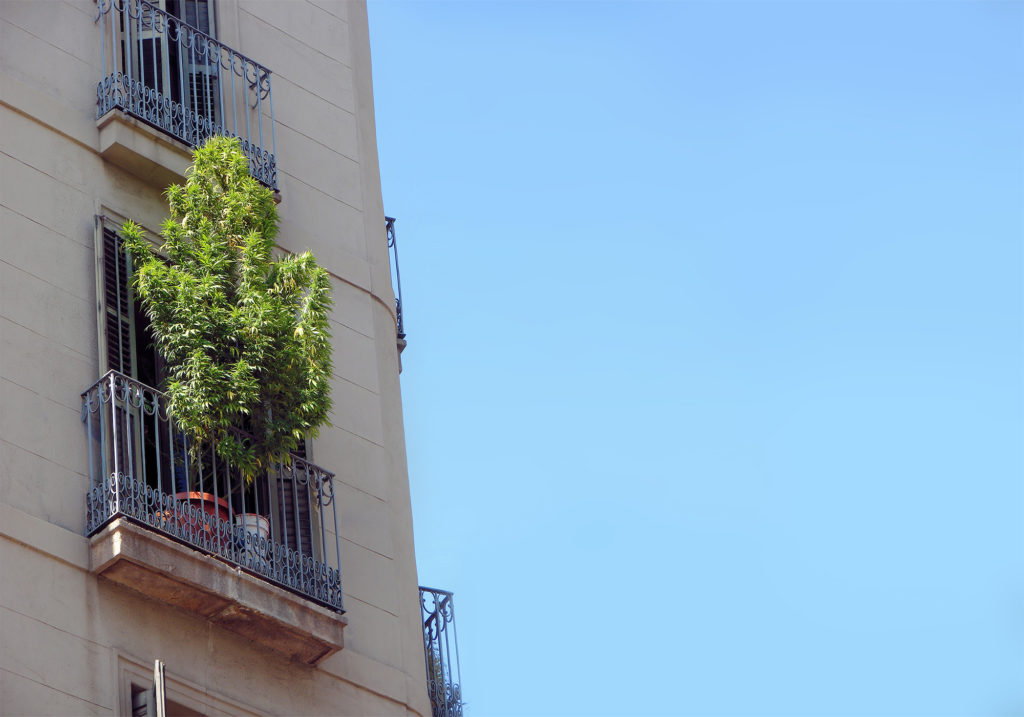 Cannabis has been almost legal in Spain for decades. Seemingly, besides the odd, visible Cannabis Social Club crammed in between the neighbourhood bakery and the convenience store, cannabis is absent from cities' most frequented spots. But that is not exactly the case. In Barcelona especially, there are many ways you can experiment with your favourite plant.
Why Barcelona?
Those used to roam Europe know it, Barcelona is a must-visit as far as cannabis destinations go. Thanks to its cosmopolitan nature, it can offer the best to you in terms of everything, from entertainment to cultural activities. Cannabis culture is not omnipresent, but it is up to you to notice the few hints showing it in fact is. Cannabis plants growing on balconies, allusory street art, the abundance of grow shops, you name it.
In January 2015, the region of Catalonia changed its rules in regards to cannabis tourism. If you decide to apply to a Cannabis Social Club, there is a 15 days period during which no cannabis will be provided to you. This means that you will need to stay in the country for more than two weeks, or make a commitment to it. For instance, during your first stay, you can arrange your application at your preferred Club, for which you will need to show your ID, and bring along an active member of said Club. From there, you can come back and benefit from the amazing advantages and products the Club you have chosen can offer.
Wondering why the Catalonia government has made such choices? Well, go and see for yourself. There are countless things of beauty in the region, including in Barcelona, and while cannabis tourism is not a problem for locals, they want you to enjoy everything that makes it truly unavoidable.
What can I do in Barcelona?
Purchase and consume cannabis if you are 18/21 years old or older
This requires some preparation (see above), but it is possible. Cannabis obtained through a Cannabis Social Club can be consumed in any private setting. If you would like to take advantage of the Club's premises, they are mostly very cosy spots, right at the corner of your casual but fully equipped neighbourhood bar and your living room. Vaporisers and other smoking paraphernalia are generally available to members.
Tours generally do not go anywhere near grow facilities. The very first objective of Cannabis Social Clubs is to remain private, in order to provide to their members tranquillity and privacy. However, so-called "cannabis tours" often aim to connect visitors to the Club that fits their specific needs and personalities. Plan a tour during your first visit to get a good overview of what is available!
Check out the Hash Marihuana Cáñamo & Hemp Museum
If you've been to Amsterdam's Hash Marihuana & Hemp Museum and want more, or if you still haven't had the opportunity to visit it, don't pout, there's more. Its sister museum, located in Barcelona's magnificent Palau Mornau, is well worth your time, and comprises items even our Amsterdam visitors have never seen. More information here.
2 – Uruguay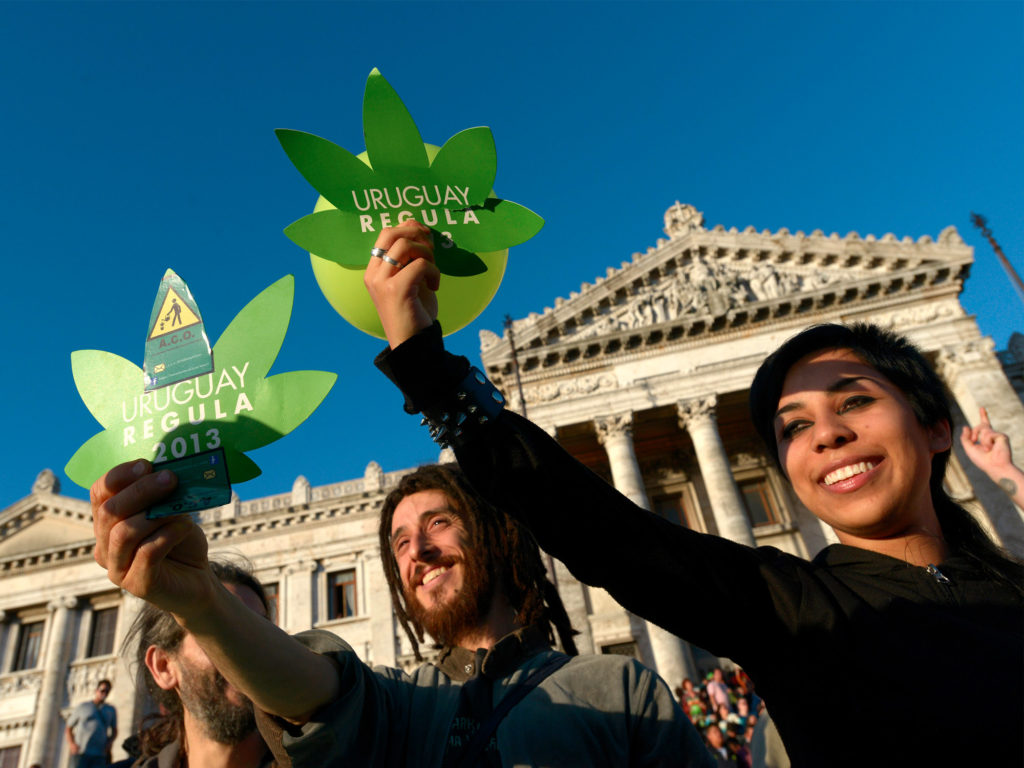 Uruguay has just started defining rules for its new cannabis industry. At the moment, there is no plan to allow non-resident foreigners to buy cannabis during their temporary visit. The cannabis produced and sold via the country's governmental system is meant to be provided exclusively to residents and Uruguayans. But this does not mean Uruguay is not a cannabis destination in its own right!
Why Uruguay?
At this point of history, and for at least the two coming years, Uruguay will be in a unique position of organising its brand new government-sponsored cannabis system, as the rest of the world watches. Who wouldn't want to witness such an important part of cannabis history?
Granted, as a tourist, you will not be able to consume any Uruguayan cannabis, unless a local graciously offers you a joint. Since reselling cannabis purchased legally is prohibited, this could be a good occasion to make genuine friends.
What can I do in Uruguay?
Navigate a truly cannabis-friendly city, Montevideo
Sure, you can't really benefit from all this freedom, but the next best thing is to observe it: Uruguay has decriminalised the consumption of cannabis in 1974. Cannabis can be used in public in the same manner as tobacco. The official legalisation milestone may be one wonderful advance, but locals have for a long time embraced their home-grown cannabis as a recreational drug no different than alcohol or cigarettes.
Learn more about Uruguay and cannabis
Tours allow you to see behind the scenes of the growers community. Get to know growers and ask them questions, share meals with them, and exchange notes.
Get a taste of local cannabis
As mentioned above, it is not possible to purchase cannabis as a tourist, and for decency's sake, relying solely on Uruguayans' willingness to share their own should most definitely never be part of your plans. However, many tours available actually include tastings, based on that sharing principle. Some of those tours actually go the high mile, allowing you to take a few puffs right on the steps of the Legislative Assembly, where total cannabis legalisation was decided.
1 – Colorado State, USA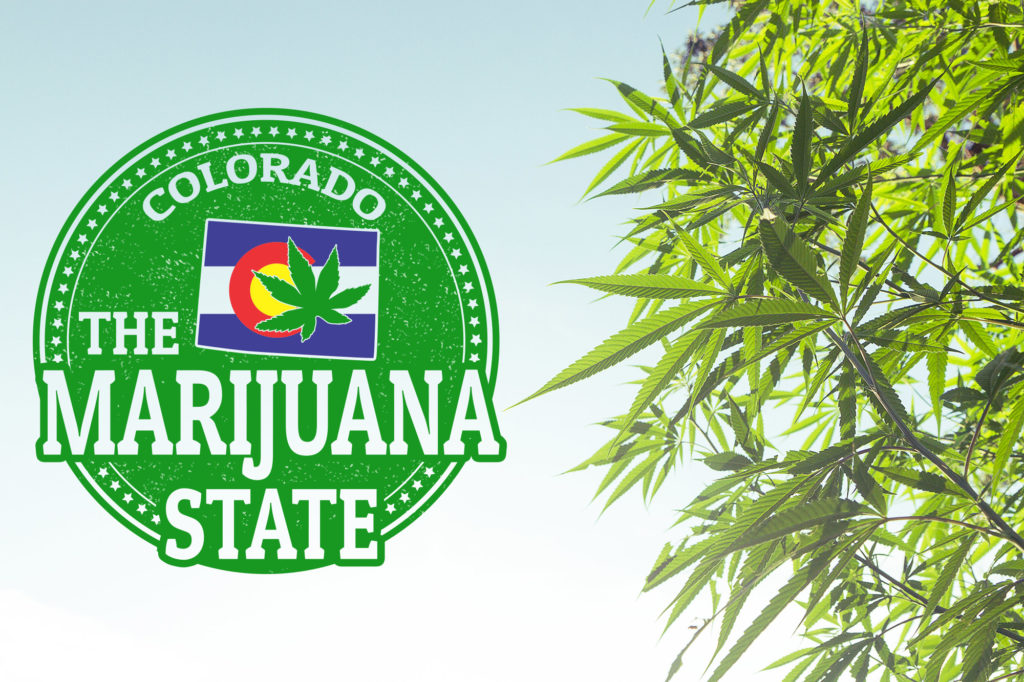 Combining the USA and its endless passion for entertainment with cannabis-friendly activities? Yes please!
Colorado was the very first state of the USA to legalise cannabis for recreational purposes. A bit more than two years later, and it is confirmed: not only has legalisation stuck around, Colorado is more than ready to dethrone Amsterdam as most compelling cannabis destination on the planet!
Why Colorado?
While the bulk of the cannabis industry – at least the consumer-facing part – is located in the city of Denver, there are in total more than 900 cannabis dispensaries available state-wide. More than 70% of Colorado's jurisdictions have declined being part of this new venture, but this still leaves plenty of room for tourists to frolic about.
In barely three years, the Coloradan cannabis industry has had time to explore its new options, and it did. An incredible catalogue of cannabis products is available to residents and tourists at all times. Between impressive variety in edibles, access to US-bred, ultra-potent cannabis strains, and the availability of intriguing combos (dinner + cannabis pairing, cannabis and yoga, etc.) … you will need more than one stay to investigate it all.
What can I do in Colorado?
Purchase and consume cannabis if you are 21 years old or older
There are no coffeeshops in Colorado. Just like in Washington, you will find dispensaries, in which you can purchase cannabis in various forms, but you can't consume the purchased products on the spot. Technically, public consumption is illegal. Considering the recent nature of the situation, we recommend you find a safe place to smoke/vape, such as a cannabis tour or a cannabis-friendly accommodation.
If you would like to know more about cannabis and how its industry is handled by the state of Colorado, there are plenty of cannabis-themed tours available. You can visit grow facilities and get an rundown on their functioning, as well as see other parts of the industry: how concentrates and extractions are made, what is the lifecycle of a commercial cannabis plant, etc. You can also get a glimpse into the glass pipe scene.
Don't get us wrong, cannabis is exhilaratingly fun all on its own. But what we love about Colorado cannabis professionals, is their tendency to up the fun to absolute extremes. Besides the obvious, informative cannabis tours (see above), there are many other options to consider. You could take lessons to learn how to cook with cannabis, how to paint under the influence, or how to make your own glass pipe, you could take a foodie tour, or a slightly less gastronomic munchies tour … possibilities are endless.
Do you enjoy cannabis, but still would like to spend rather standard vacations? Undoubtedly, Colorado already has all you need for a successful stay, regardless of season. In that case, you want to consider the possibility to simply benefit from the comfort of being able to travel and go about your day with a hint of cannabis in it. Many services offer to pick you up at your arrival airport, drop you at a dispensary for some serious shopping, and finally lead you gently to your accommodation. Similar services offer to take you on shopping trips any time during your stay, and in style, which in the cannabis scene of Colorado, ranges from private limousines to party buses complete with dab bars and presumably, incredible discounts at select dispensaries.
Did you like this our selection of cannabis destinations?
At Sensi Seeds, we think every place can be a cannabis destination. DO NOT bring your own cannabis to a place where it is illegal! But never fail to speak to friendly locals, wherever you are. Never forget to spot plants in the wild. Always imagine what a delicious, traditional dessert would taste like in edible form! Always look for the cannabis side of things.
Tell us about your favourite cannabis destinations in the comments below!