ExpoGrow It's that time of year again! We're packing plenty of seeds, t-shirts, advice, smiles, and of course the Sensi Seeds expo booth, and heading for Irún for the sixth edition of ExpoGrow. One of the biggest European cannabis fairs, ExpoGrow is going from strength to strength. Find out more about this fabulous fair here, including which seeds we'll be giving away!
What |ExpoGrow 2017
When | 15/09/2017 - 17/09/2017
Where |Stand C207, Ficoba fairgrounds in Irún (Basque Country)
We're really looking forward to once again exhibiting at ExpoGrow. The Sensi Seeds expo team will be providing promotions, giveaways and friendly advice, so be sure to stop by stand C207 and say hello! As usual, we've got free seeds to give away with every Sensi Seeds seed purchase. This time, it's our brand new Afghani #1 Feminized, part of the Classic Redux Series 2017 and already generating excitement.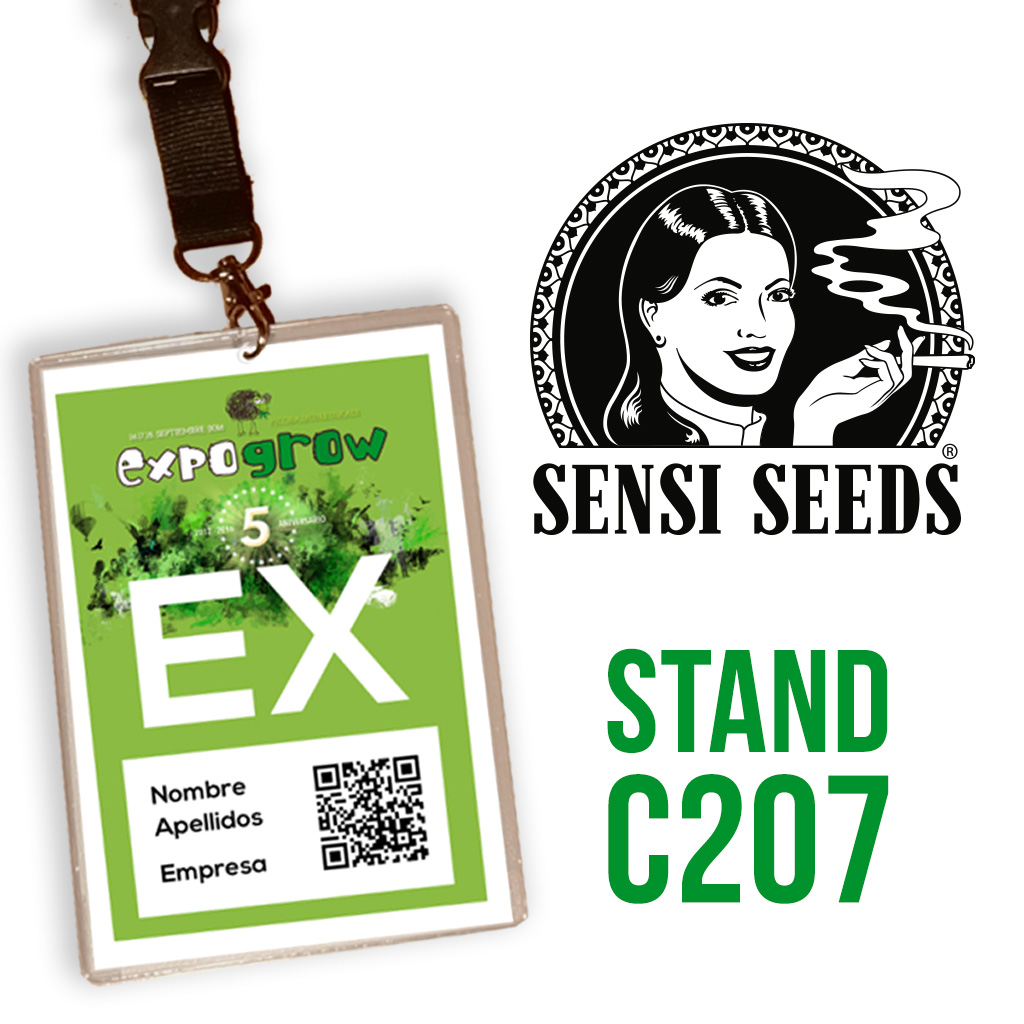 Whether you're new to the European cannabis scene or an experienced veteran, ExpoGrow has something for everyone. There will be four pavilions covering 5,000 m2, filled with booths from seed banks – ours is at stand C207 – grow shops, distributors, and other associations involved with all aspects of cannabis and hemp. Not only that, but a massive 7000 m2 outdoor area is dedicated to music, entertainment and relaxation. Music performers this year include current UK Afrobeat scene leaders London Afrobeat Collective, and live legends and  festival veterans Asian Dub Foundation.
One of the keys to ensuring the success of a cannabis expo is to keep innovating, year after year. This year's ExpoGrow features some exciting changes. One of them is the Cannabis Box Forum, formerly the Social International Cannabis Forum.  This had been a cultural reference event about cannabis and its policies, both national and international. The new forum will utilize the indoor space, and offer a more varied and dynamic spectrum of discussion topics. Additionally, the format will change from a single speaker to more of a chat show, meaning that the attendees will be able to interact with the speakers.
All in all, there's a lot to look forward to! We hope to see you at ExpoGrow 2017.