Outdoor It's that time of year again, when the weather starts to warm up and smart gardeners begin their preparations for the outdoor cannabis growing season. To help and encourage all our Sensi Seeds friends and visitors, we've collected these articles so your gardening daydreams can become well-laid plans whether you're an expert or a beginner.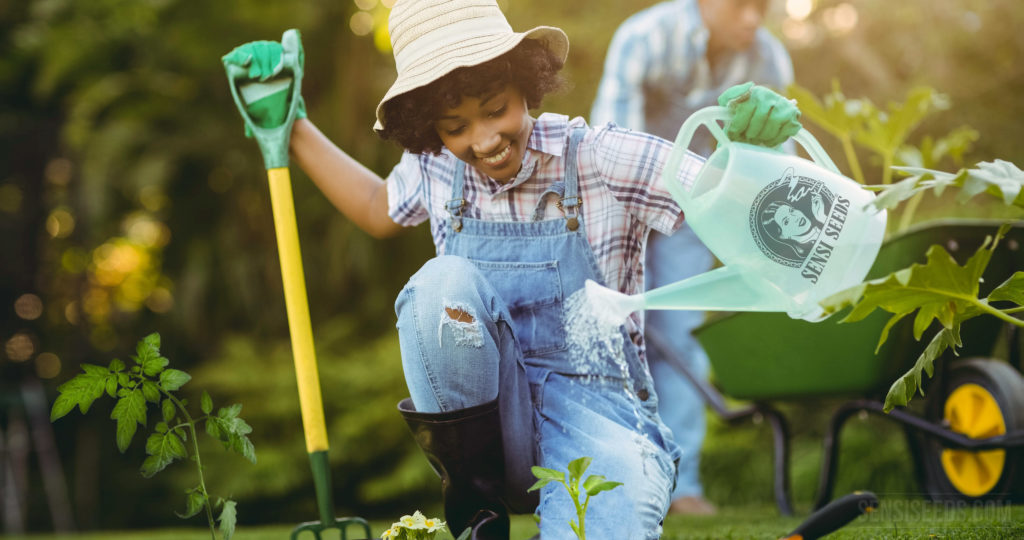 We've carefully chosen this selection of articles to include something for everyone interested in cultivating cannabis outside. They cover everything from choosing the right seed strain to preparing the soil, and from figuring out your cannabis climate zone to combating outdoor pests. We've also included our top five outdoor growing articles from last year which are already collected in one handy post. And if you're feeling daring or looking for a challenge, check out the article on unusual outdoor cannabis growing places!
Correctly preparing the soil for an outdoor cannabis garden can make all the difference to the quality and size of your eventual harvest.
With the outdoor growing season starting, it is advantageous to know how to select strains which will perform optimally in a specific outdoor environment.

Here, we focus on some minimal-impact, environmentally-friendly ways to control pests outdoors, so you can avoid use of heavy chemicals. Read more!

The creativity of growers meets the challenge of unusual cannabis cultivation, from high in the trees to under trampolines. Read more!

Growing cannabis outdoors requires preparation. We are more than happy to lend you a hand. The following are our top 5 blog posts on outdoor cultivation.
Did we miss any good tips? Is there an aspect of outdoor cannabis growing that you would like us to cover in an article? Which are your favourite Sensi Seeds strains to grow outdoors? Let us know in the comments, and don't forget to check out the Sensi Seeds forum where you can chat with other cannabis fans, ask questions and exchange information! Happy growing!