Cannabis is classified into three main sub-categories: indica, sativa and hybrid. Traditionally, indica-dominant hybrids are associated with a physical body high and" stoned sensation. Sativas are associated with a more cerebral high. However, some indicas don't make you feel sleepy, or sativas that don't help with creativity.
Because there are thousands of top-shelf cannabis genetics out there, we wanted to help you out by narrowing the best indicas down to a short, accessible list. So, continue reading as we list the 11 best indica strains!
1. Hindu Kush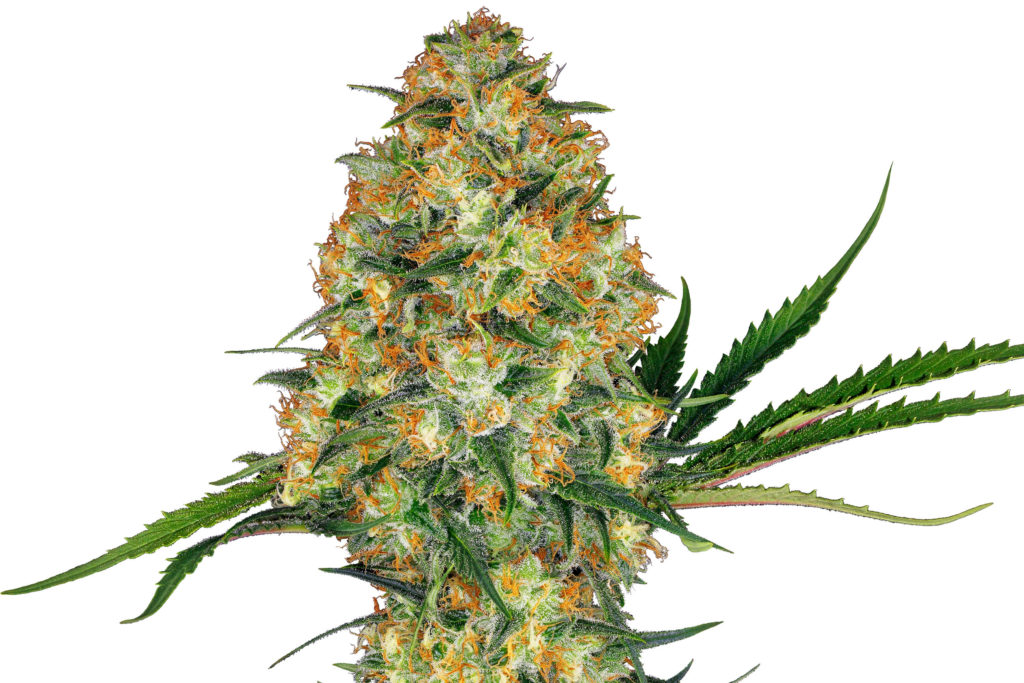 You can't talk indicas without starting with the classics, mainly because the classics are the only strains that are truly pure indica or sativa. Everything on the shelves these days is just a straight hybrid of sorts. The Hindu Kush, however, is as pure as pure indicas come.
The Hindu Kush is a pure indica landrace strain from the Hindu Kush mountain range between Pakistan and Afghanistan. The cultivar was brought to the US in the late 60s and early 70s but was increased in the 80s out in Amsterdam by the genuine OG breeders that birthed the most influential strains of all time.
The Hindu Kush is famous for its thick, sticky, resinous buds covered in trichomes, making it a favourite of all hash makers. Additionally, people love the Hindu Kush for its woody, earthy, dank smell, backed by its slightly sweet and piney taste. That's all thanks to a combination of caryophyllene, limonene, pinene, and myrcene.
The Hindu Kush is a special strain for consumers, as it provides a calming high that will help many people relax from the stresses of life. The Hindu Kush is a low maintenance strain and has a short flowering period between 45 and 50 days. It also has the potential to provide an exceptional yield. Plants don't grow too tall, which means you can grow them indoors and outdoors (outdoors is the best for a natural plant like this).
2. Afghani #1
Right up there, with the Hindu Kush on the classic indicas list, is Afghani #1. Heralding from the mountains of Afghanistan, Afghani genetics have been used to create so many of our favourite indica-dominant hybrids. Quite literally, your favourite Cakes and Cookies couldn't exist without Afghani's legacy.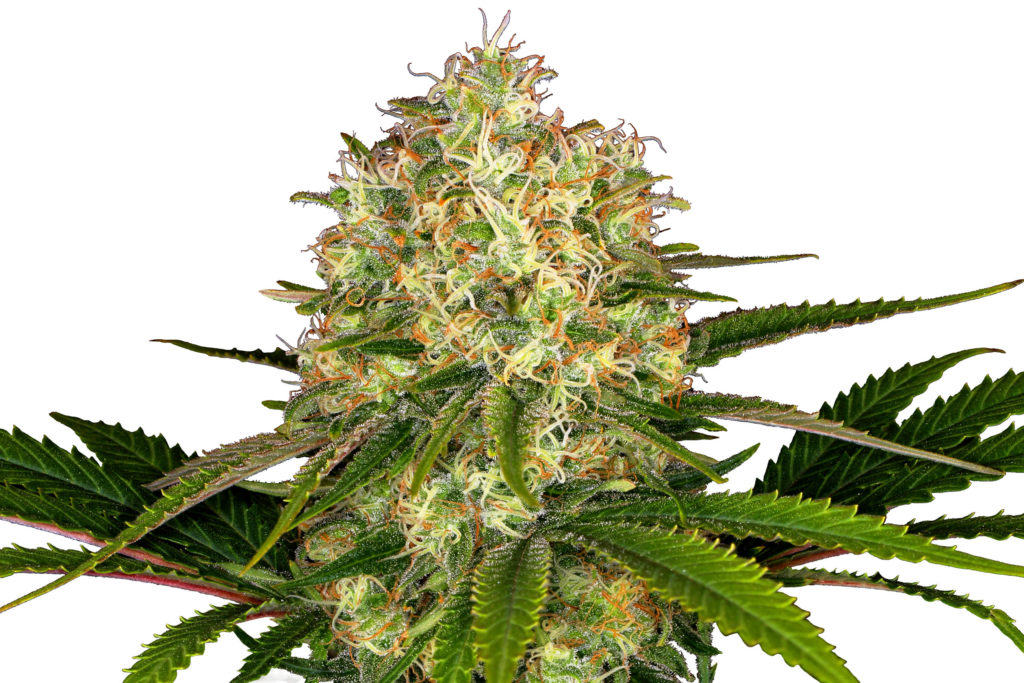 Afghani #1 is a naturally-occurring landrace indica known for its sweet and earthy taste that we often call "hashy." It is loved for its highly potent effects and beautiful aesthetics. Afghani's compact buds are usually dark green with purple accents, thanks to the climate they've stabilized in. Thanks to the trichome density of these buds, Afghani #1 is another hash maker's paradise. Afghani's terpene profile features an abundance of myrcene, limonene, and pinene.
For growers, Afghani #1 is best grown outdoors to achieve its natural potential. It has a short flowering period and heavy yield.
3. Granddaddy Purple
Grandaddy Purple is a legendary indica and one of the most important strains ever to exist. It is one of the originators of the purple obsession movement that governs cannabis today (along with the Purple Haze and Purple Kushes of the world).
Granddaddy Purple, more commonly called Granddaddy Purp or simply GDP, is a cross of Big Bud and Purple Urkle. It was initially bred and created by Ken Estes in the early 2000s from genetics he acquired from some indigenous growers in Northern California.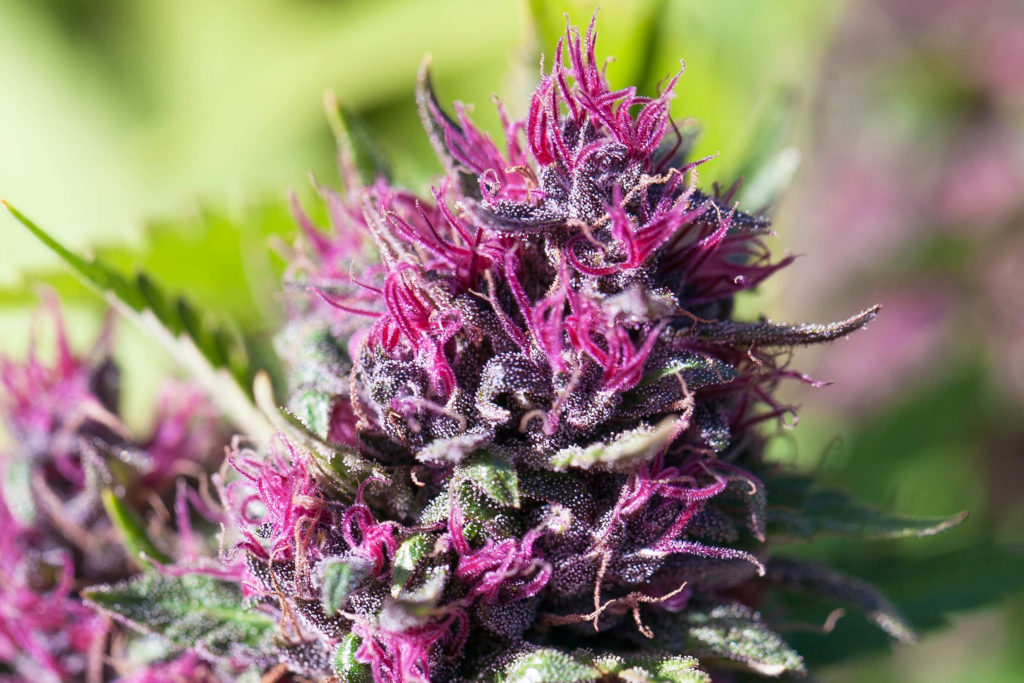 The strain is known for its dark purple flowers and deep spicy hashy aroma, with an undertone of grape. Because of its sweet flavour and intensely relaxing effects, Granddaddy Purp is one of the indica strains responsible for the notion that all indicas with purple flowers are supposed to taste like grapes and produce a potent body high. You can expect Granddaddy Purple's terpene profile to feature an abundance of myrcene, pinene, and caryophyllene.
Granddaddy Purple is an excellent plant for growers too. It has a short and stocky structure, flowers in about eight weeks, and gives you an exceptional yield. Indoors, you can expect about 19 ounces per square meter, and outdoors you can expect around 17 ounces per plant.
4. Banana Frosting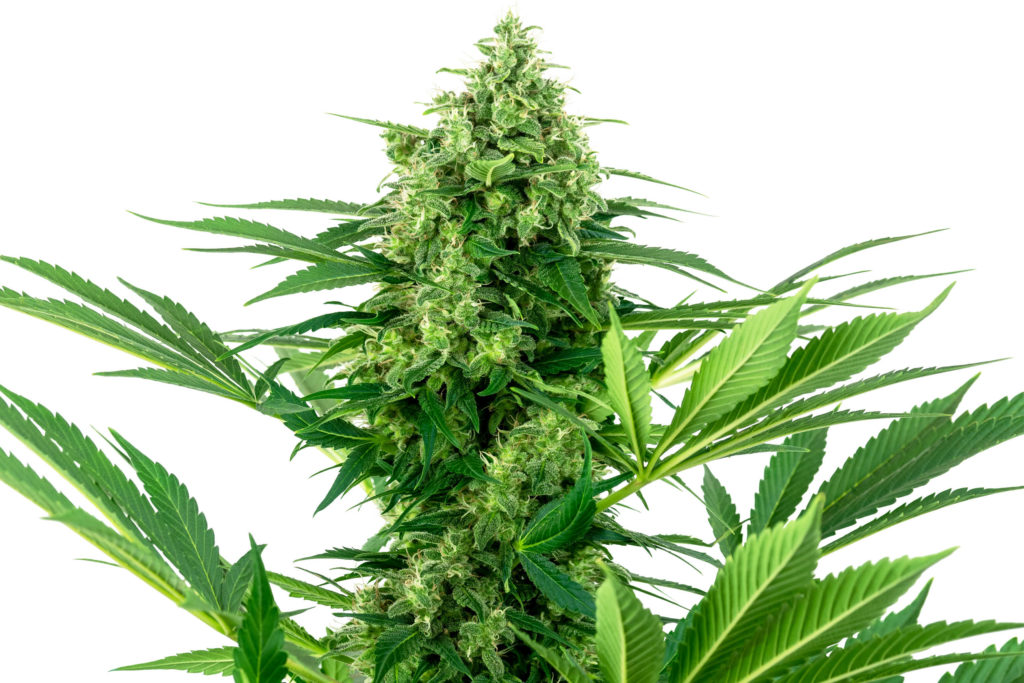 Banana Frosting is a new kid on the block of strains. Sensi Seeds brought it to life from heritage indica genetics, including Skunk Kush, Hindu Kush, Diesel, and Silver Haze.
For the cultivators out there, Banana Frosting could be your next favourite project. The 70% indica-dominant Banana Frosting has a short flowering period (50 to 65 days), extreme yields, and super resinous buds. But what else would you expect from a strain that derives from indica landraces? Banana Frosting colas are large and dense, with a pyramidal shape.
Banana Frosting will most likely provide a mix of uplifted and relaxed feelings for consumers. It's a heavy-hitting strain that won't leave you sleepy and couch-locked. Its aroma and taste will be sweet, citrusy, and slightly gassy. That banana flavour tends to be pretty understated amongst the others.
5. Zkittlez
Zkittlez is a modern-day indica strain bred between 2015-2016 by Terp Hogz and the 3rd Gen Family. It is having a massive resurgence in West Coast cannabis culture right now. Zkittlez genetics have created world-famous strains like Runtz and Watermelon Zkittlez.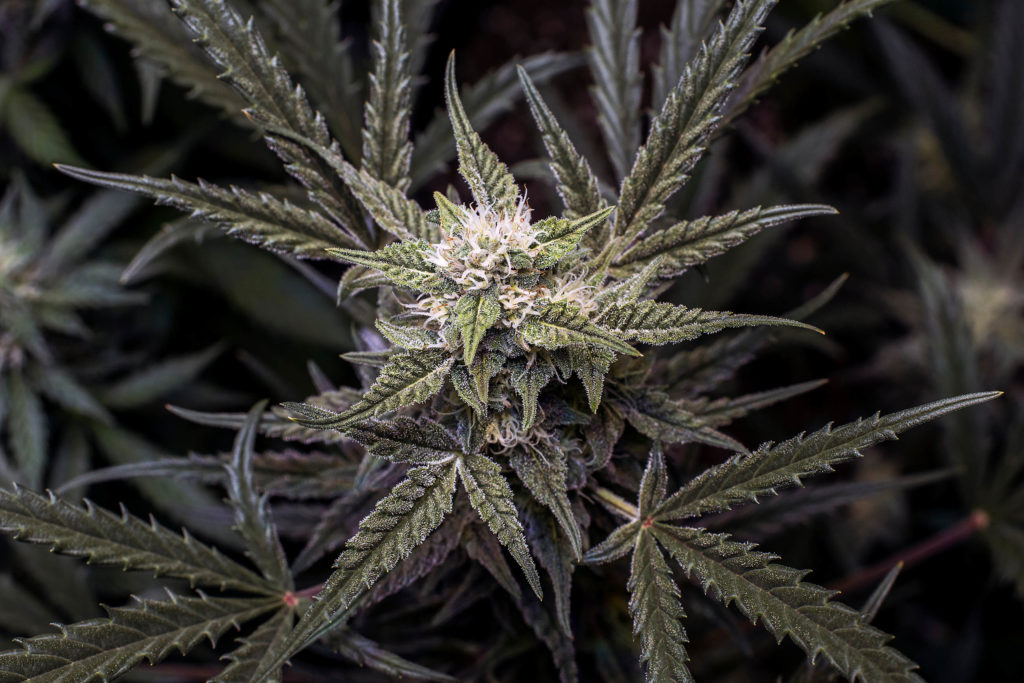 Zkittlez is a cross of Grape Ape with Grapefruit. It has a super fruity, candy-like flavour (hence the name) and potent cerebral high that people love for creative endeavours. For consumers, the experience can be classified as heavy and happy. You can expect Zkittlez terpenes to feature caryophyllene, linalool, and humulene.
For people that want to grow Zkittlez, it can be cultivated inside or outside. Whatever you want to do. Inside, you can expect a flowering period of seven to eight weeks; outdoors, Zkittlez may take a full nine weeks. Zkittlez tends to have a pretty average yield and be somewhat difficult to manage, so novice growers are warned. You might want to start with something more manageable like our Hindu Kush if you are a beginner.
6. Big Bud
Big Bud is another old school indica brought to the world by Sensi Seeds. It is a cross of Afghani, Skunk, and Northern Lights that has existed since the early 1980s. As the name suggests, Big Bud is a huge yielder of thick, bulbous flowers. Big Bud nugs are compact and dense, with resinous trichomes all over them.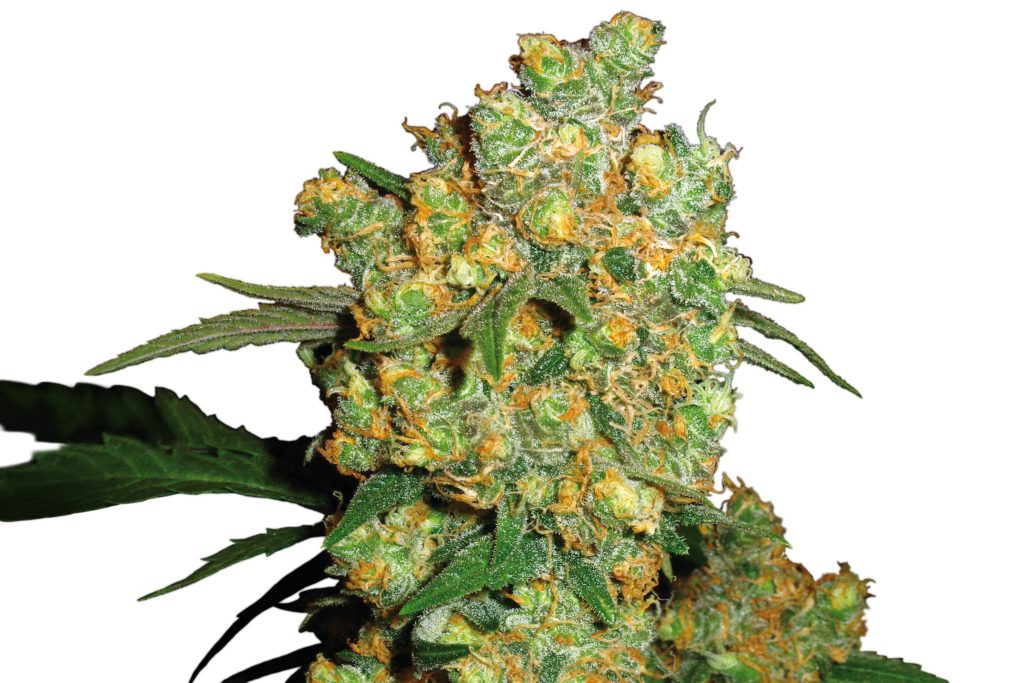 Winner of the 1989 High Times Cannabis Cup for Best Indica, you can expect a long-lasting sleepy type of high after consuming this strain. Big Bud's terpene profile features an abundance of pinene, myrcene, and ocimene and produces sweet, skunky flavours.
For growers, Big Bud is a great choice. It has an average height, so it will work well for indoor growers and a short flowering period, so you'll be able to get in and out of different harvest cycles relatively quickly. You can expect a yield of around 500 to 600 grams per square metre when grown inside. Outdoors, growers can expect bigger yields, somewhat around 800 to 1200 grams per plant.
7. Super Skunk
Super Skunk was developed as a Skunk #1 hybrid, so you already know to expect pungent aromas and intense effects. It was bred by David Watson, also known as Sam the Skunkman, and the Sacred Seeds team. He brought the stain over to Sensi Seeds, and the rest is history.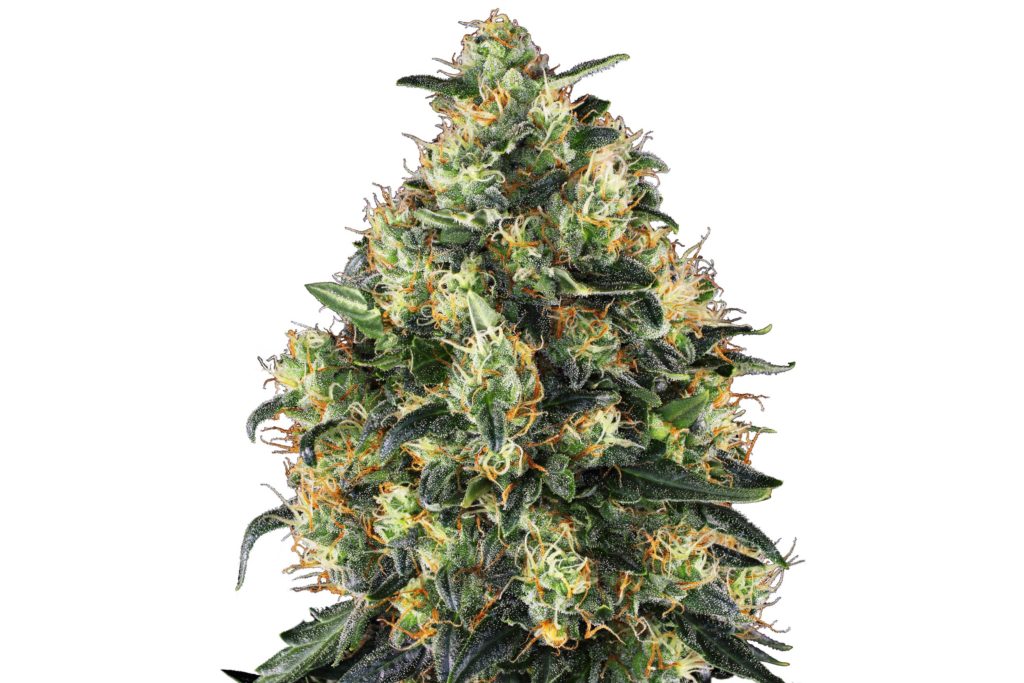 Super Skunk is an indica-dominant cross of Skunk #1 and Afghani that produces a "super" version of the original Skunk. It smells and tastes like funky cheese, with a slight citrus undertone like you'd expect. Caryophyllene, humulene, and limonene make these aromas and flavours stand out. Effects-wise, people love Super Skunk for stress and pain relief.
8. Northern Lights
There are few indica cannabis strains greater than Northern Lights. To this day, it is one of the most famous and sought-after strains in the world. The Northern Lights #5 (NL #5) phenotype has been used to make many other famous hybrids like Shiva Skunk and Super Silver Haze.
Northern Lights #5 is a classic indica with unconfirmed origins (some stories say it was created in Seattle, Washington, back in the 1979s). While we don't know who originally bred the strain, we do know that it was proliferated and perfected in the early 80s by famed cannabis breeder Neville Schoenmaker and sold through Sensi Seeds.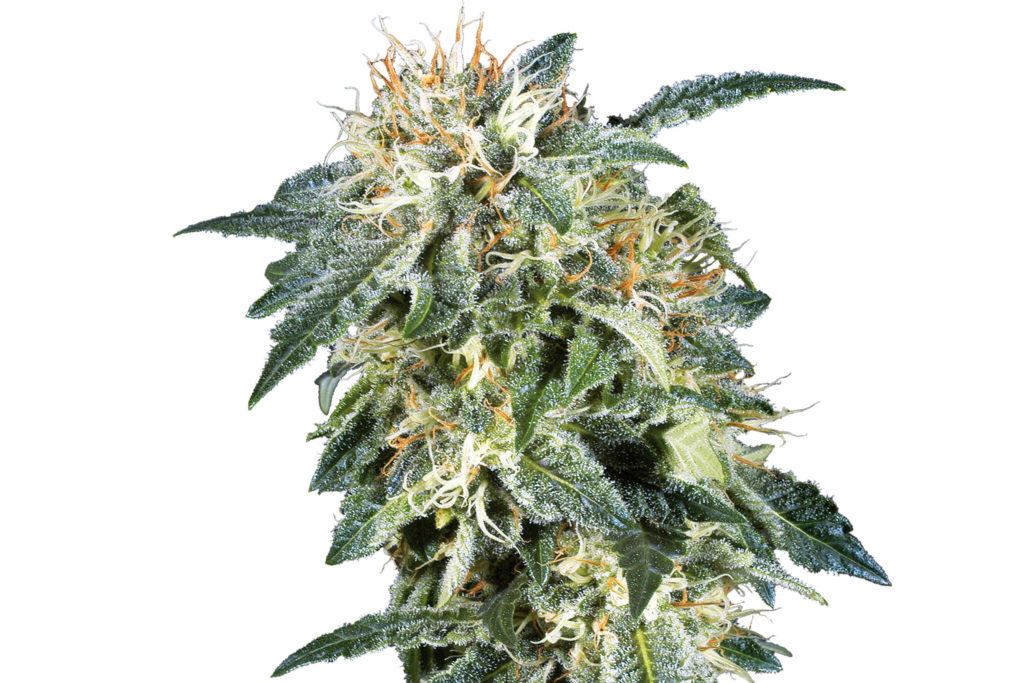 Northern Lights is believed to come from Afghani and Thai landrace genetics. It is famous for its highly intense aroma, which will quickly fill the room with loud, spicy overtones. The taste can be sweet, peppery, and hashy, like many indica landraces. The top terpenes in the Northern Lights consist of myrcene, caryophyllene, and pinene.
The reason people love this strain so much is that its effects always deliver a potent body blow. This is a powerful strain, not to be taken lightly by people new to cannabis. This is not something you consume and then do productive activities. Oh no, Northern Lights is for when you want to feel floored by a cannabis high.
9. Hash Plant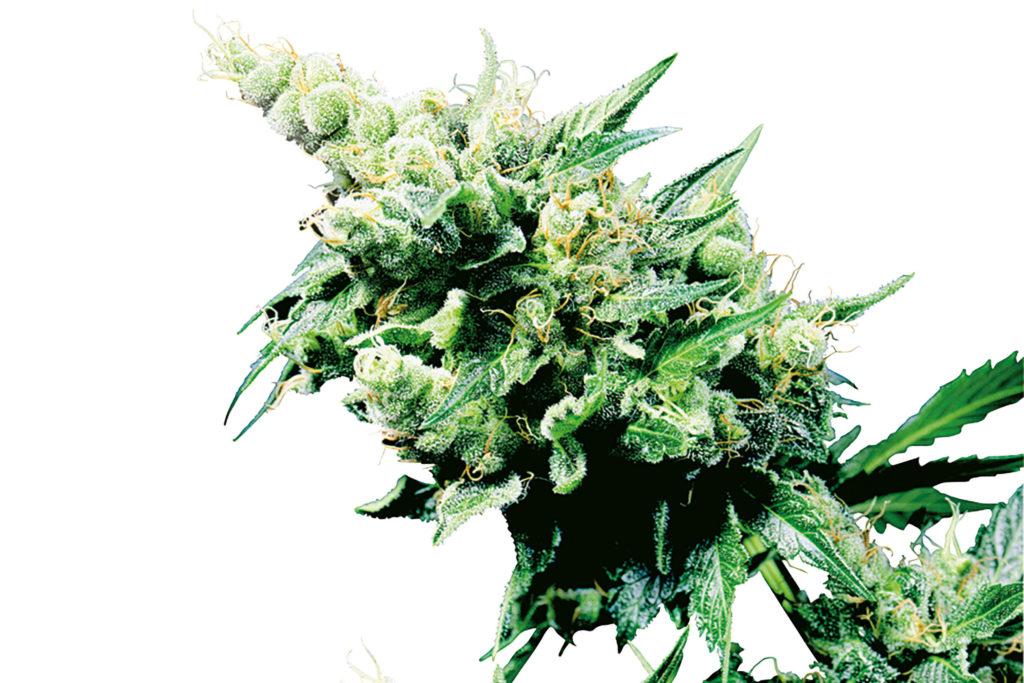 Hash Plant, sometimes stylized as Hashplant, is another famous indica with – you guessed it- Afghani genetics (seeing a trend?). It was created explicitly by crossing an original Hash Plant with Northern Lights to stabilize its expression and genetics. As the story goes, Hash Plant was initially developed in the Pacific Northwest but brought to the Netherlands in the 1980s and modernized by Sensi Seeds.
Hash Plant is a classic indica in structure. It grows bushy with compact colas. The Hash Plant flowers carry a mix of green and purple accents and a thick coat of resinous trichomes. Hash Plant is an excellent plant for making hash. Imagine that.
You can expect Hash Plant to kick out spicy and earthy flavours, i.e. that hashy taste mentioned in Afghani's section. The effects are relaxing and uplifting for the body but heavy, so novice consumers would be best off reserving this cultivar for an evening session. Hash Plant's terpene profile is dominant in myrcene, caryophyllene, and limonene.
10. Black Domina
Black Domina is one of the strains of Sensi Seeds is most proud of. It crosses Northern Lights, Ortega, Hash Plant, and Afghani to honour pure indica genetics in the best way possible.
Black Domina is known for its herbal, spicy, peppery aroma, reminiscent of the heavy caryophyllene in its terpene profile. There's also a lot of myrcene and pinene there.
From this strain, you can expect relaxing and sedating effects. Growers say it has a fast flowering time and produces super resinous buds. At this point, you can see that strains with pure indica genetics all come out coated in trichomes.
11. Shiva Skunk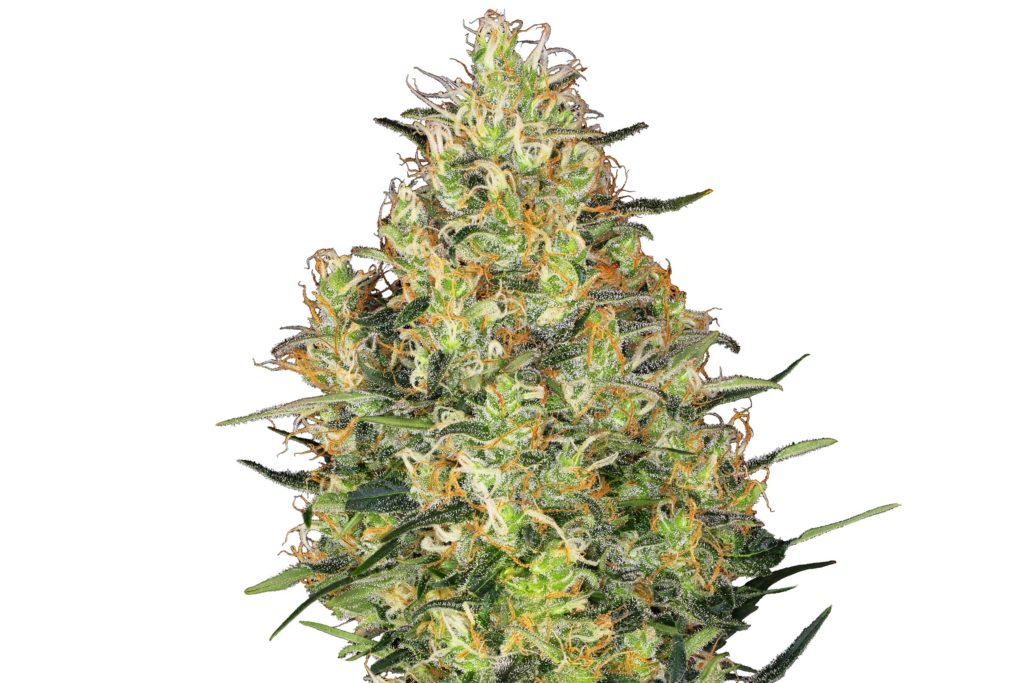 Rounding out the list of the top 11 best indicas is Shiva Skunk. It was created by crossing Skunk #1 and Northern Lights #5 (the most famous NL phenotype). Shiva Skunk has a complex mix of flavours. On any given sniff or pull, you'll get sweet and earthy flavours from Northern Lights in its lineage, but also citrus and a spicy funk from its Skunk side. Shiva Skunk's terpene profile features an abundance in myrcene, caryophyllene, and pinene.
For consumers, you'll love the Shiva Skunk experience for its heavily potent and long-lasting sedation. Consider this a nightcap strain. If you're a grower, you'll love this strain for its heavy yields and never-gets-old type of experience. Tell someone you have Shiva Skunk in your garden, and they'll immediately be interested. We rarely even see Skunks anymore on dispensary shelves. Be the one to bring it back to fruition.
There are many indica strains, and we have just included our favourites. Of course, we are aware It's a personal preference. If you feel we have missed any of your favourites, or there are some classic indicas you think must be included, please let us know in the comments below!
Disclaimer:

Laws and regulations regarding cannabis cultivation differ from country to country. Sensi Seeds therefore strongly advises you to check your local laws and regulations. Do not act in conflict with the law.