It is illegal to possess or supply cannabis in Pakistan, and individuals may face a prison sentence if caught. However, cannabis and hashish production is widespread, making Pakistan one of the largest cannabis producers in the world. Although alcohol is frowned upon, cannabis use is prevalent; though the country still hasn't approved it for medical use.
Recreational cannabis
Illegal

Medicinal cannabis
Illegal
Cannabis laws in Pakistan
Can you possess and use cannabis in Pakistan?
Possession of cannabis is illegal in Pakistan. If you're caught possessing or using cannabis, you could be liable to a fine or prison sentence. Despite this fact, cannabis use is relatively common in the country.
The enforcement of the law varies considerably from region to region. In some parts of Pakistan (particularly the tribal areas of the north-west, where there are significant cannabis plantations), the laws aren't frequently enforced. Indeed, some places even sell cannabis publicly without persecution.
Other parts of the country adopt a stricter approach. For example, if you're caught with cannabis in Islamabad, you may be sentenced to between six months and two years in prison. Despite this, cannabis is (according to the Anti-Narcotics Force), the most commonly used illegal drug in Pakistan.
Can you sell cannabis in Pakistan?
The Control of Narcotic Substances Act states that it is illegal to sell or purchase cannabis in Pakistan.
If found selling 100 grams or less of cannabis, you could be sentenced to up to two years in prison. You may also be given a fine. If the amount of cannabis is between 100 grams and a kilogram, the prison sentence increases to seven years (with a fine too). If you're caught selling over a kilogram, then you run the risk of being imprisoned for life or given the death penalty. Additionally, you may be fined up to one million rupees.
The Anti-Narcotics Force usually adopt a four-stage approach.
Tracing – locating the sources, movement or ownership of the assets
Freezing – under an order made by the Special Court, removing, transferring or disposing of the assets
Forfeiture – forfeiting the asset in favour of the Federal Government
Realisation – the assets are realised in favour of the Federal Government
Can you grow cannabis in Pakistan?
The Control of Narcotic Substances Act states that "no one shall cultivate any cannabis plant". Flouting this law means the offender may be sentenced to "imprisonment which may extend to seven years, or with a fine, or with both."
The Pakistan government permits the cultivation of "narcotic plants" for "medical, scientific or industrial purposes". This is only permissible when a licence has been issued by the federal government or provincial government (with the federal government's authorisation).
In reality, cannabis is grown widely across the country. Pakistan is one of the world's largest cannabis producers and the plant grows wild in many regions.
Is CBD legal in Pakistan?
CBD oil is not legal in Pakistan. As with the supply of other forms of cannabis, the CBD market isn't tightly monitored in some parts of the country, so it may be obtainable in certain locations. However, it's important to remember that it is an illegal substance.
Can cannabis seeds be sent to Pakistan?
At present, the law only mentions 'cannabis' as a catch-all term, and specifically states that the seeds do not belong in this definition. This suggests that the seeds themselves are not illegal. However, as the law isn't entirely clear on this, caution is recommended when ordering them from abroad.
Medicinal cannabis in Pakistan
There are no medical cannabis programmes in place in Pakistan. That means that all forms of cannabis are illegal, regardless of whether they are used to treat medical conditions or not.
This may change in the future. Researchers from Shifa International Hospital and Shifa Tameer-e-Millat University recently published a paper in the Pakistan Journal of Neurological Science, highlighting the benefits of cannabis-derived products for medical purposes.
Industrial hemp in Pakistan
Wild hemp growth is widespread in Pakistan. Despite this fact, the country does not have an industrial hemp industry. It still relies largely on cotton for its fabric – an industry that was once booming but is now dwindling. According to a report, most of Pakistan's cotton is now imported from Afghanistan.
The possibility of legal hemp cultivation has been put forward by the media and researchers alike. It would serve to boost the country's economy, particularly in rural areas. At present, there is no indication that the government will be acting on this recommendation.
Pakistan's political parties and cannabis
Pakistan first banned drugs in the 1980s, under the rule of General Zia ul Haq. It's believed that he succumbed to pressure from President Reagan in the US, as part of the country's global 'war on drugs'. Since then, most politicians have adopted an anti-cannabis stance, with some suggesting that using the drug is against Muslim doctrine.
The country's current Prime Minister, Imran Kahn, may mark the start of a changing public attitude. He's openly focused on economic reform and may look to the profit-making potential of cannabis as a way of generating money for the country. However, he might face protest from other politicians such as Shahbaz Sharif (Pakistan Muslim League).
Good to know
If you are travelling to Pakistan (or are a resident of the country), it is useful to know the following:
Cannabis history
The people of Pakistan have been cultivating and using cannabis for centuries. It predates the arrival of the Muslim faith in the country and is referenced in sacred Hindu texts. These writings focused largely on its medicinal benefits and its use in holy rituals.
Sufis regularly used cannabis in their rituals too, and still do to this day. At the 1,400 year old Abdullah Shah Gazi Mausoleum, pilgrims regularly visit to pay homage to the patron saint of Karachi, and the smell of cannabis is pervasive.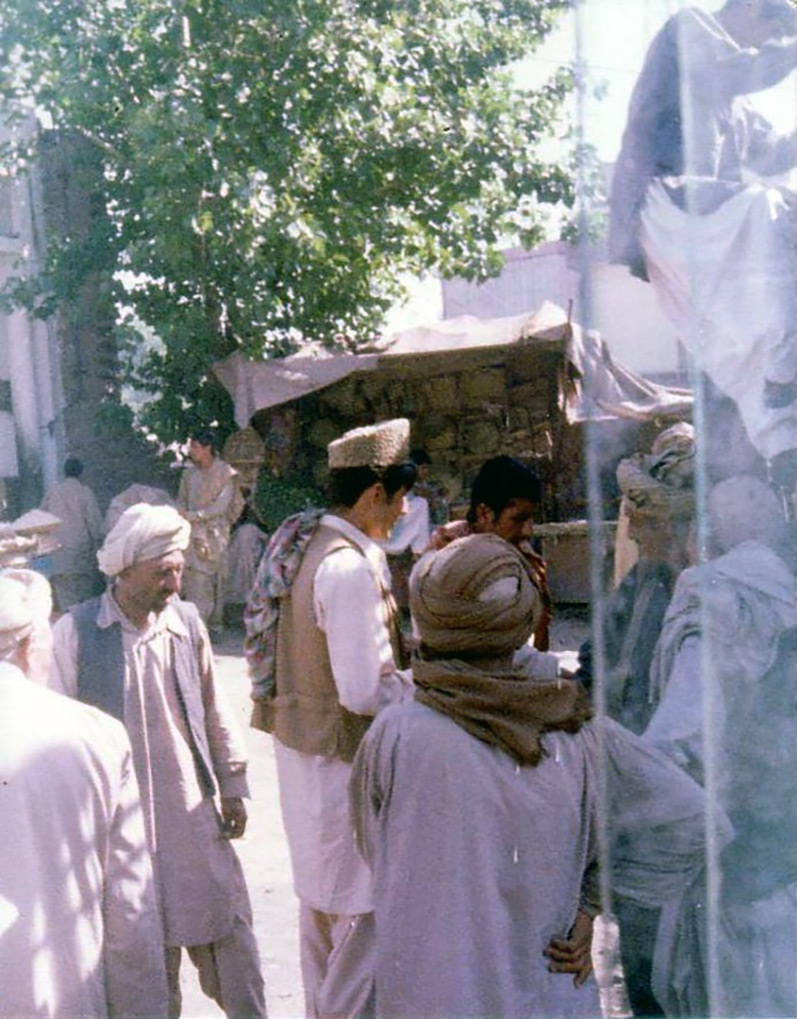 In the 1960s and 1970s, Pakistan was also popular with backpackers, who used cannabis as part of their 'hippy' culture. During this time, the famous hashish markets of Peshawar were established. The 1980s ban made cannabis illegal, but many Pakistani residents continue to use it.
Attitudes to cannabis
Many of Pakistan's religious communities use cannabis, such as the Sufis and the Hindus, who smoke it to achieve spiritual enlightenment. For the most part, the Pakistani police don't persecute them, despite the fact that it's illegal. In addition to being smoked (often in a 'chillum'), cannabis is frequently consumed in a bhang, a yoghurt-like drink that is associated with the Hindu god Shiva.
Recreational cannabis use is also relatively widespread. Many people talk openly about smoking or consuming it on a regular basis. In contrast, the consumption of alcohol is disapproved of.
Cannabis and the tribal territories
Most of Pakistan's cannabis is grown in the north-west of the country, in the federally administered Tribal Areas. This fertile, hilly terrain is ideal for both cultivating cannabis and opium poppy.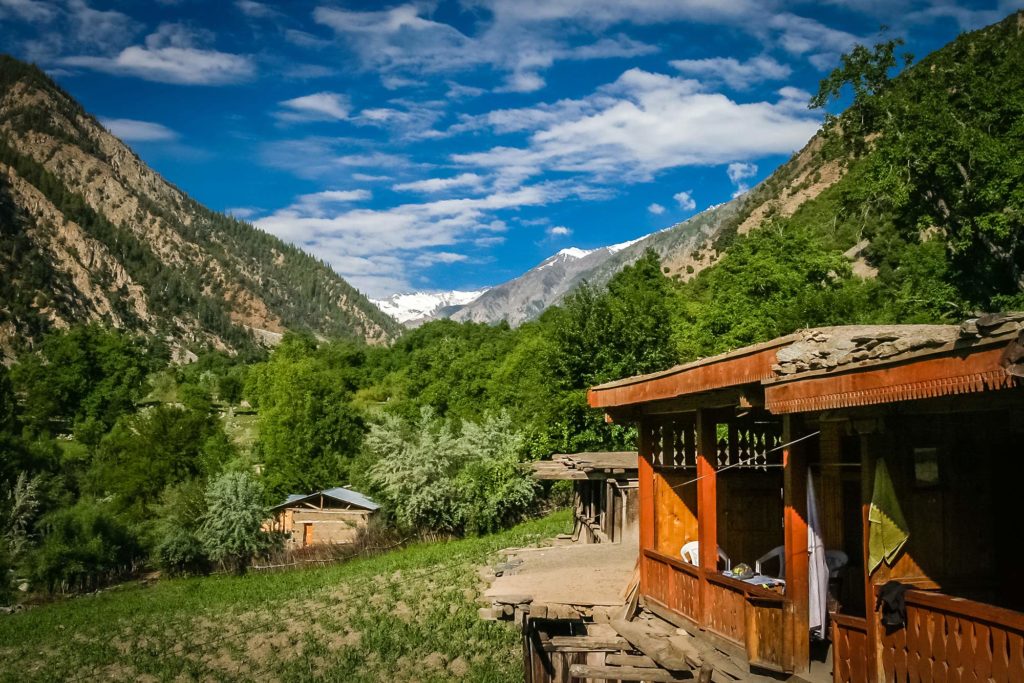 Tirah Valley (in the Khyber Agency region) is famous for its large cannabis fields and harvest yields. With its warm climate and rainfall most evenings, the plants thrive, and it's not uncommon to see them grow as tall as 15 feet high. Jamrud, which is a small town by the Khyber Pass, has around 250 currently-operational cannabis shops.
Foreigners are not permitted to enter the tribal areas without armed bodyguards, due to the threat of kidnapping and violence. These regions are also home to some militias (some of whom receive funding from the cannabis industry).
Pakistani Cannabis
Many of today's cannabis strains have roots in the Kush region in Pakistan. Sensi Seeds' very own Hindu Kush is one of the strains that comes directly from this region.
This mountainous zone provides optimal conditions for growing potent cannabis; though farmers must harvest it carefully to ensure it maintains its quality.
The cannabis grown in this area is distinctive in appearance. It can be purple-grey in colour and sometimes grows to an exceptionally tall height.
Hash production in Pakistan
There are many methods Pakistani hash producers apply to make their hash products.
In most instances, the dried plants are first threshed over a thin woven cloth. This separates the 'garda' (dried resin) from the rest of the plant matter.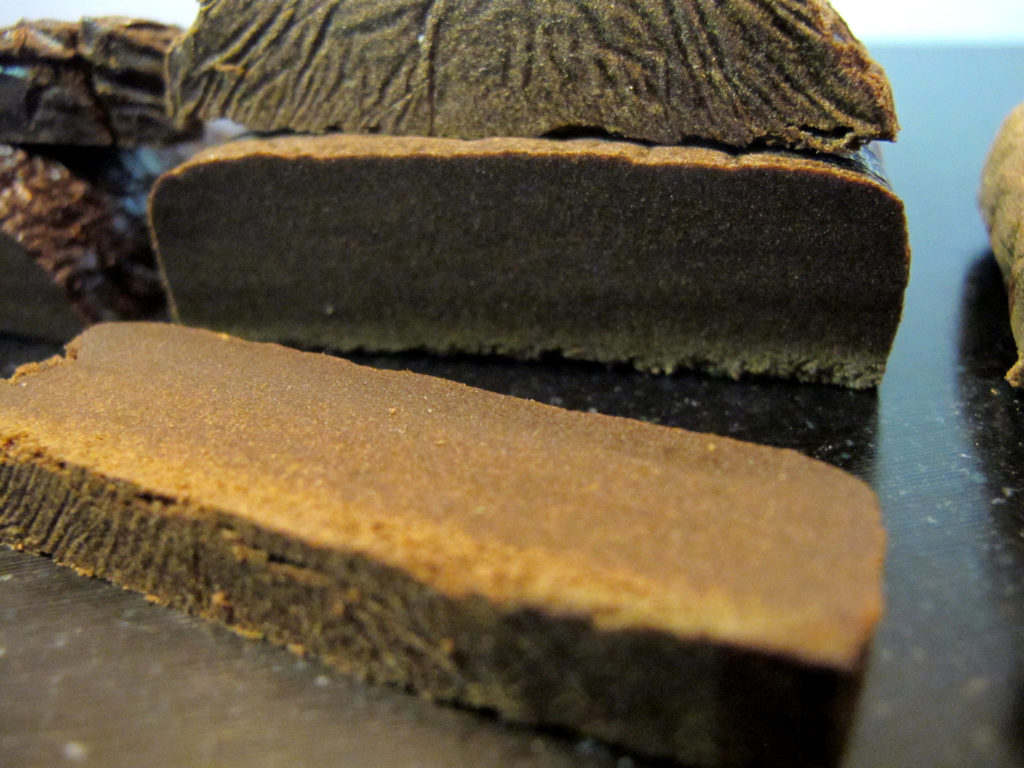 One large-scale commercial method then places the garda in a metal pan with a small amount of water. This is gently heated, and a large stone is used to knead and bond the pollen. Some adulterants, such as ghee or henna, may be added at this stage to increase the weight and the scent.
Another, more traditional approach places the garda into a goatskin, where it is stored for several months. The subdermal fat of the skin enables the bonding process, turning the garda into a sticky, green-brown mass. Pakistani cannabis farmers claim that leaving the garda in the skin for longer improves the quality of the final product.
Notably, in the tribal regions, some cultivators allow the cannabis plants to be covered in snow. This turns the green buds red, and locals believe it produces a more potent hashish.
The Sufis of Pakistan
Cannabis is important to the Sufi sect of Pakistan. It is common to see people smoking it in Sufi shrines, and the Sufi people believe that it provides deep relaxation and awakens the mind.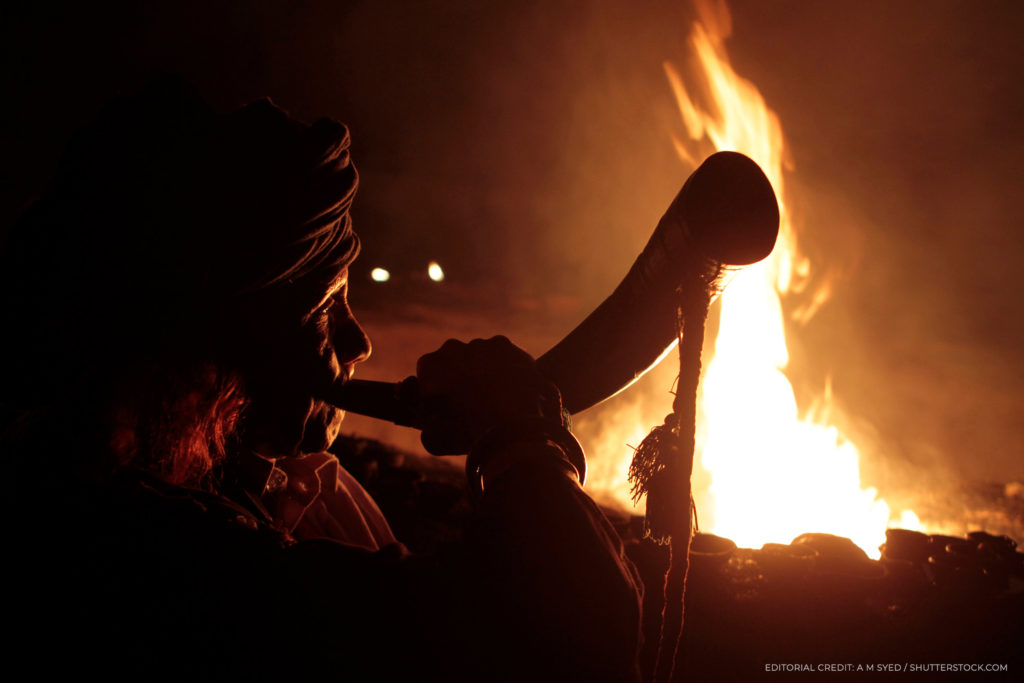 Not all people in the country share their opinion. Other Islamic sects view the Sufi faith as heretical, and this has made the religious group a target. In the past, Sufi shrines have been attacked by Taliban militants and extremists such as the Islamic State group.
Will cannabis be legalised in the future?
Cannabis is so deeply entrenched in Pakistani culture that it seems inevitable that the law will change eventually; especially with regards to industrial hemp and medical cannabis production.
At present, it's impossible to predict. Some Muslims regard cannabis use as against the teachings of the Quran, others believe it's an acceptable recreational activity. The future legal status of cannabis depends largely on the government in power and the public opinion at the time.
Disclaimer:

While every effort has been made to ensure the accuracy of this article, it is not intended to provide legal advice, as individual situations will differ and should be discussed with an expert and/or lawyer.