Whether you're naturally energetic and want to feel calm and relaxed, or you're shy and want to feel more outgoing, cannabis can be a great social lubricant for those who need extra comfort during social gatherings. There are multiple cannabis cultivars that could be beneficial, and looking at the perceived effects of specific genetics can help find the one.
What makes a great party strain?
A party is when a group of friends are invited to celebrate an event or special occasion where you're expected to socialize, dance and laugh the night away! But what strains will be ideal for the big night out?
The three main types of cannabis are sativas, indicas, and hybrids. Indicas are renowned for their relaxing body-stone, whereas sativas are renowned for their uplifting and euphoric head-high. Most cannabis connoisseurs believe hybrids to be the happy medium between both extremes and are an excellent option for any party.
So join us as we guide you through the nine best strains for those looking to have a great night out!
1. Blue Bullet Automatic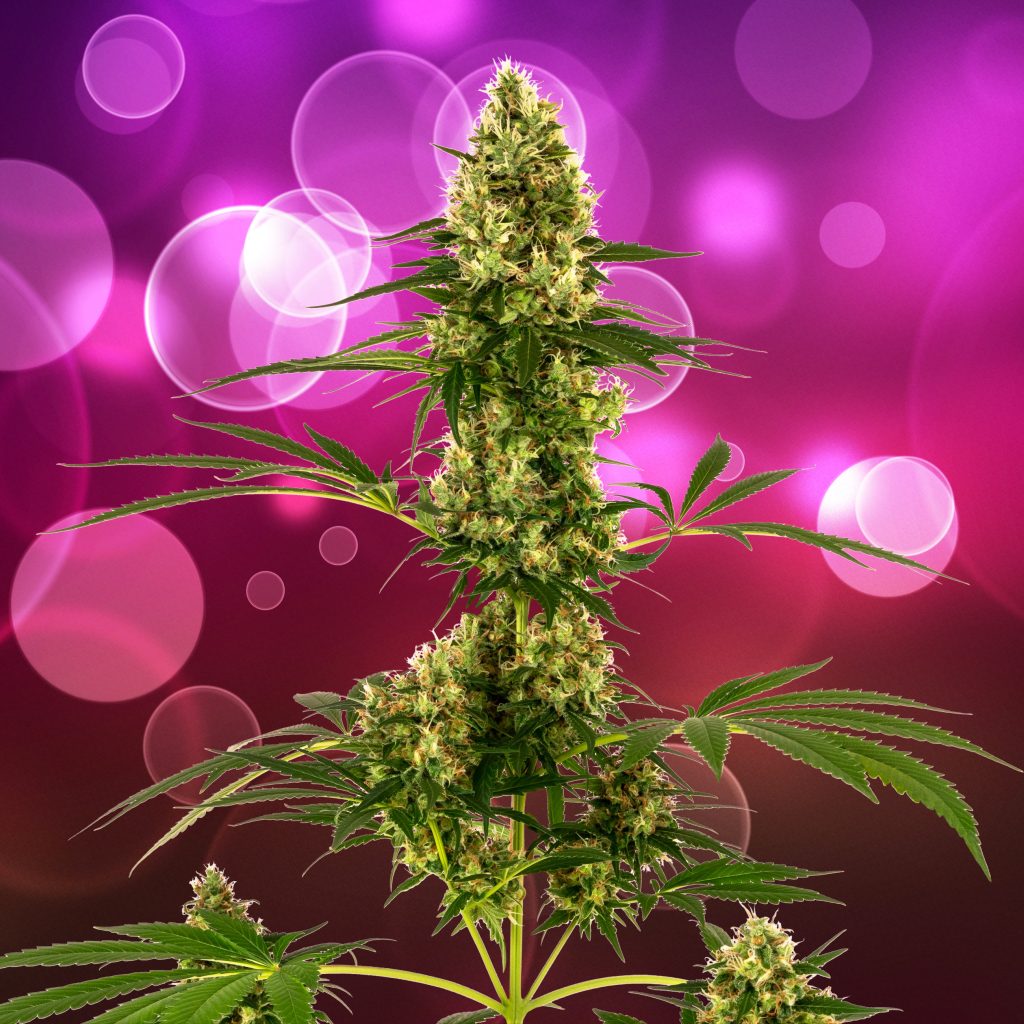 If you're looking for a strain to keep you elevated and social on the big night out, Blue Bullet Automatic might be the one for you! It is a sativa-dominant cross of Skunk #1 Automatic and Blueberry. It was initially called Sensi #119 and released as part of the Sensi Seeds Research project before moving into the permanent catalogue.
A few breaths of Blue Bullet and a blend of tropical fruits, and a skunky aroma will hit your nose.
On the forefront is a heavy blueberry aroma, but behind lies fresh citrus notes with a pungent skunky odor. As Blue Bullet is consumed, the taste of fresh blueberries will coat your mouth, and this strain is a true highlight of both parents.
The effects make this strain excellent for partying. The initial cerebral onset will crush your anxieties and increase your social skills, leaving you feeling relaxed and uplifted for the rest of the night.
2. White Diesel Feminized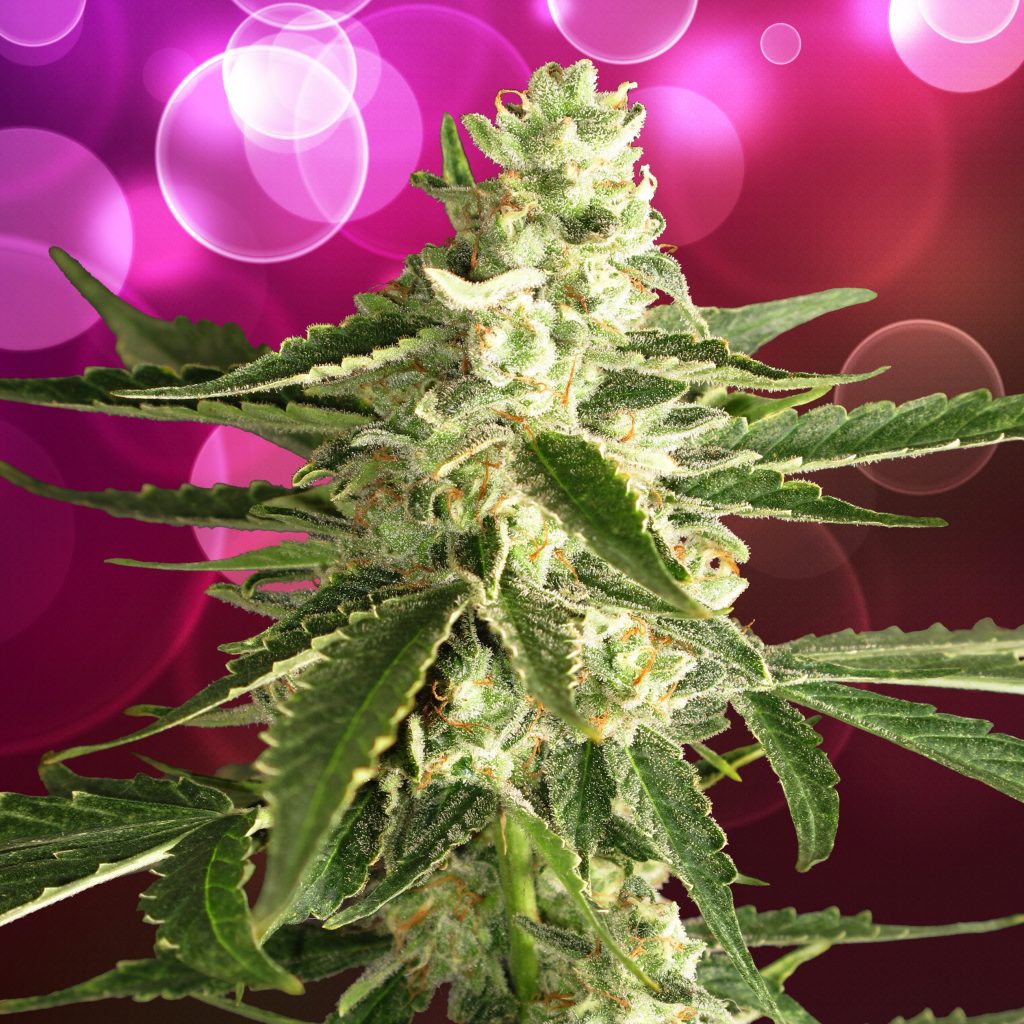 If you want to bring a gassy strain to the party, look no further than White Diesel. It comes from White Widow and NYC Diesel lineage. The hybrid strain is well-known for its potency and unique terpene profile, which is suitable for experienced cannabis connoisseurs.
A few sniffs of this cultivar will give away the Chemdog in its lineage. It's a strain dominant in pinene, caryophyllene, and linalool with heavy diesel notes and slightly sweet accents. Along with the gassy-sweet taste of White Diesel comes a relaxing head high that will have you laughing and talking for hours!
The effects are slow-acting, so while you may get an uplifting burst of energy from this cultivar, it will leave the user happy and relaxed throughout the fiesta. Ideal for those looking to chill out.
3. Sweet Island Skunk
There aren't many strains that make you feel more upbeat and social than Sweet Island Skunk. Also called Island Sweet Skunk, this cross of a Grapefruit with a Northern Lights x Haze and another unknown strain is the perfect choice for a pre-party, party, and post-party session.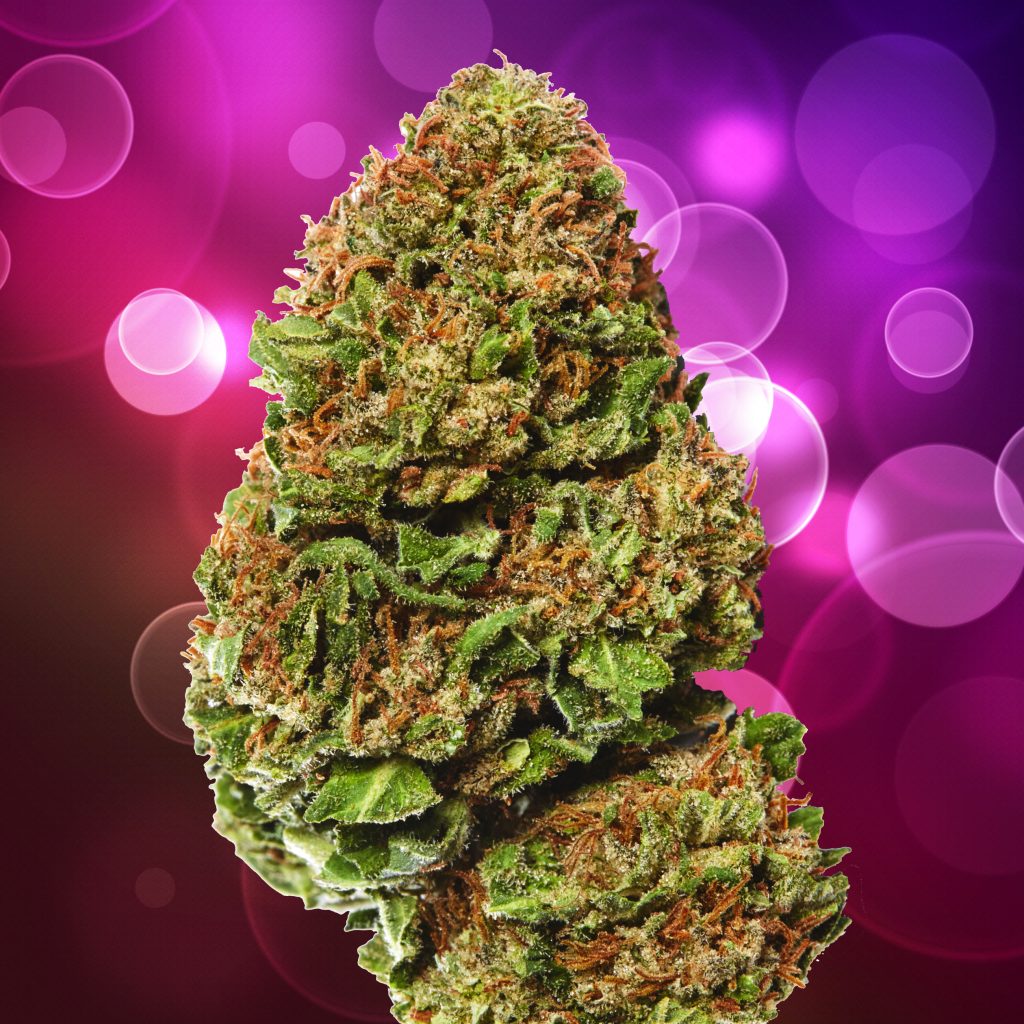 Sweet Island Skunk is known for its tight, resinous buds and vibrant pineapple profile. Put your nose to the plant, and you'll detect notes of fresh pinewood backed by an unconcerned sweetness. Through consumption, those terpenes reveal a sweet, piney, and somewhat citrus profile that gives way to an uplifting and euphoric high. This is all thanks to a terpene profile featuring myrcene, terpinolene, and pinene.
This is the type of cultivar that makes you smile from ear to ear. If you're a socially anxious person, it might be the type of strain to make chatting with strangers an easier task. The effects start upbeat and energetic while slowly dissipating into a soothing relaxation, making Sweet Island Skunk an ideal choice for parties.
4. Fruity Juice
This old-school cross of Afghani #1 and Thai is still an excellent choice for social environments. Created in 1995 by Sensi Seeds, Fruity Juice is well-known for its sativa-dominant profile, resinous flowers, and calming, balanced high.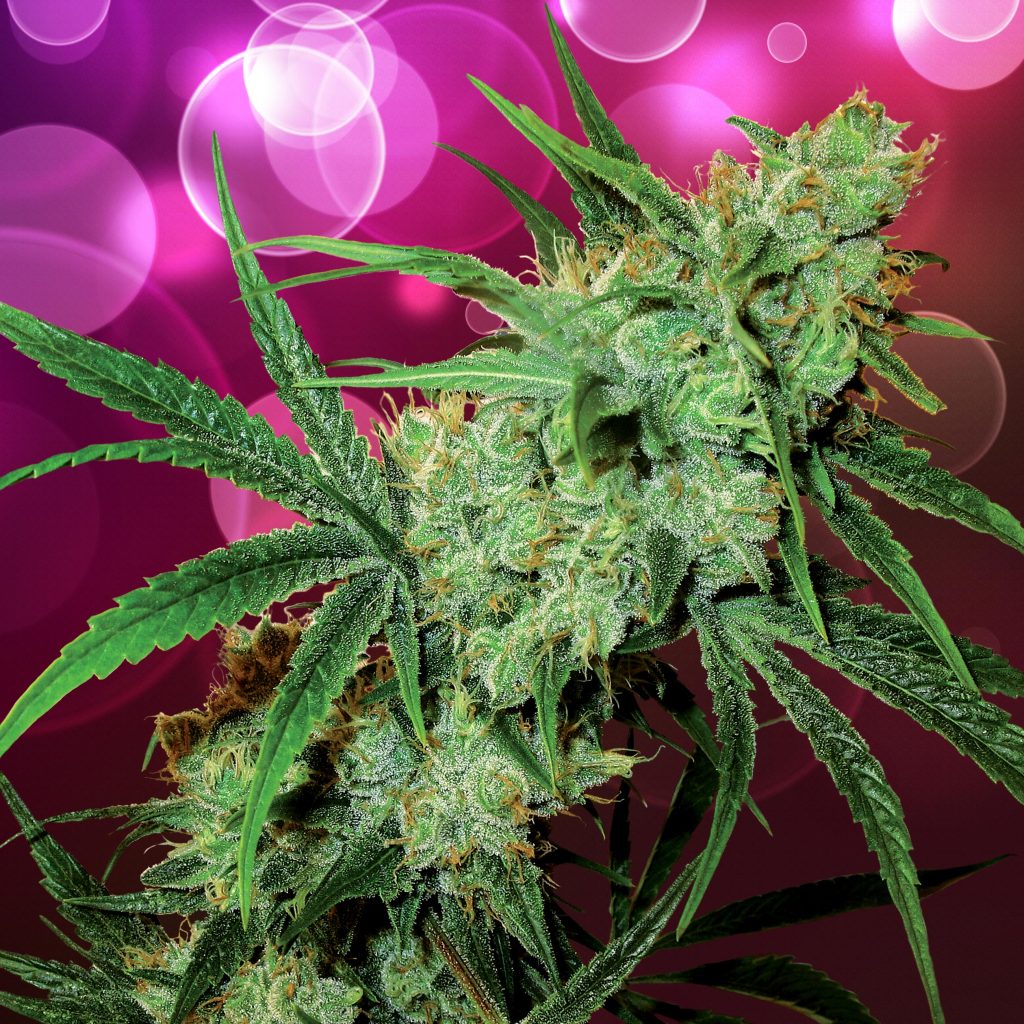 With a remarkable terpene profile, including high levels of caryophyllene, this complex aroma comprises sweet, earthy notes with hints of tropical fruits. Its effects produce a euphoric and cerebral high with full-body relaxation that may relax even the most stressed-out consumer.
Although Fruity Juice is a 75% indica, it is an excellent strain for partying because its relaxing properties don't leave the consumer couch-locked like many other indica-dominant strains. Partying requires you to be comfortable within yourself, and with its uplifting and relaxing effects, Fruity Juice could be perfect for enhancing your personality and social skills.
5. Cali Orange Bud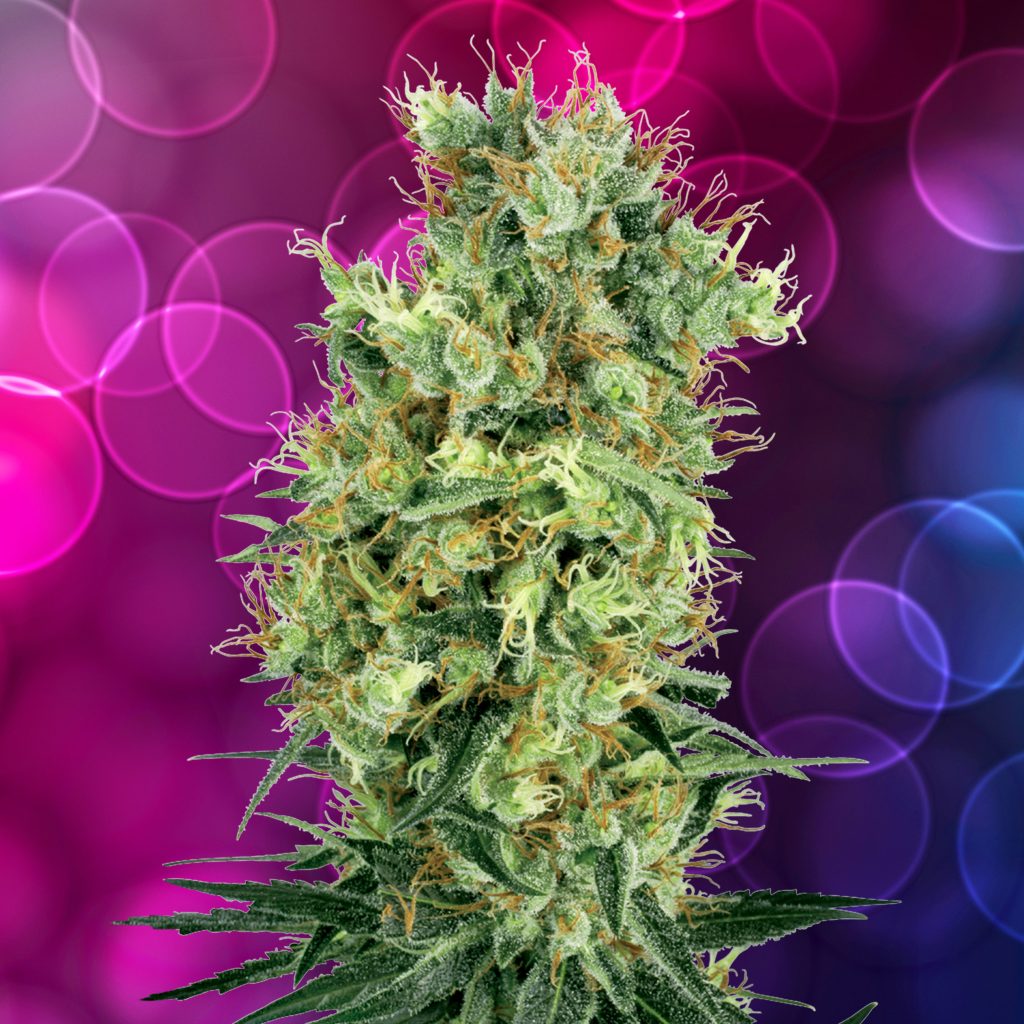 Cali Orange Bud is an indica-dominant classic from the 1980s and has been popular amongst the partying scene since! If you're a fan of fresh oranges, you'll love this sweet cultivar. This strain gives off a mix of sweet and spicy aromas with significant citrus overtones and kicks our taste buds into overdrive. So, expect notes of freshly squeezed lemon with undertones of orange peel, and a terpene profile heavy in humulene and linalool.
Cali Orange Bud is a great party strain for multiple reasons. Due to its incredible flavor palette, you will be the person that has some of the best cannabis at the party and with its uplifting head high and soothing body high, it's an ideal choice for everyone!
This strain will keep the partygoers relaxed and uplifted throughout the night and is ideal for increasing your social presence. It's also perfect for anyone who would rather consume cannabis as a social lubricant than alcohol! If you're looking to have a great laugh with friends, look no further than Cali Orange Bud.
6. Tropicana Cookies
Tropicana Cookies originated by crossing the zesty Orange Tangie with the legendary Girl Scout Cookies. It is well-known for its beautiful dark-purple-colored buds and fresh orange flavor.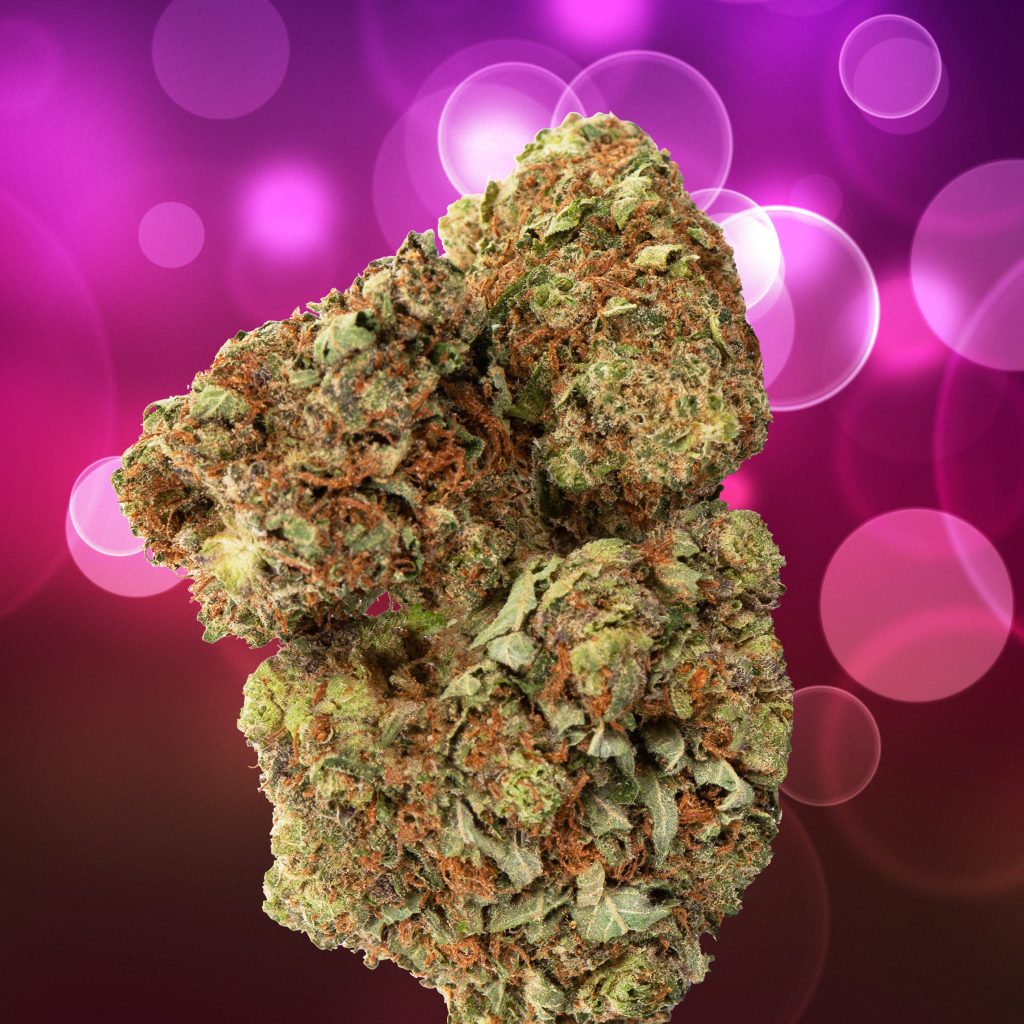 The terpene profile of this tropical cultivar has an abundance of caryophyllene and limonene. Open any airtight container filled with this cultivar, and your taste buds will be overwhelmed with the tastes of fresh berries, orange peel and zesty citrus fruit. Vaporize it, and the flavors become even more vibrant.
Most consumers will tell you that Tropicana Cookies increases happiness and makes you feel uplifted and energetic; that's why this strain is so great for parties. Once the high settles in, you'll feel motivated and relaxed, and Tropicana Cookies provides a feel-good experience that makes you want to dance the night away!
7. American Dream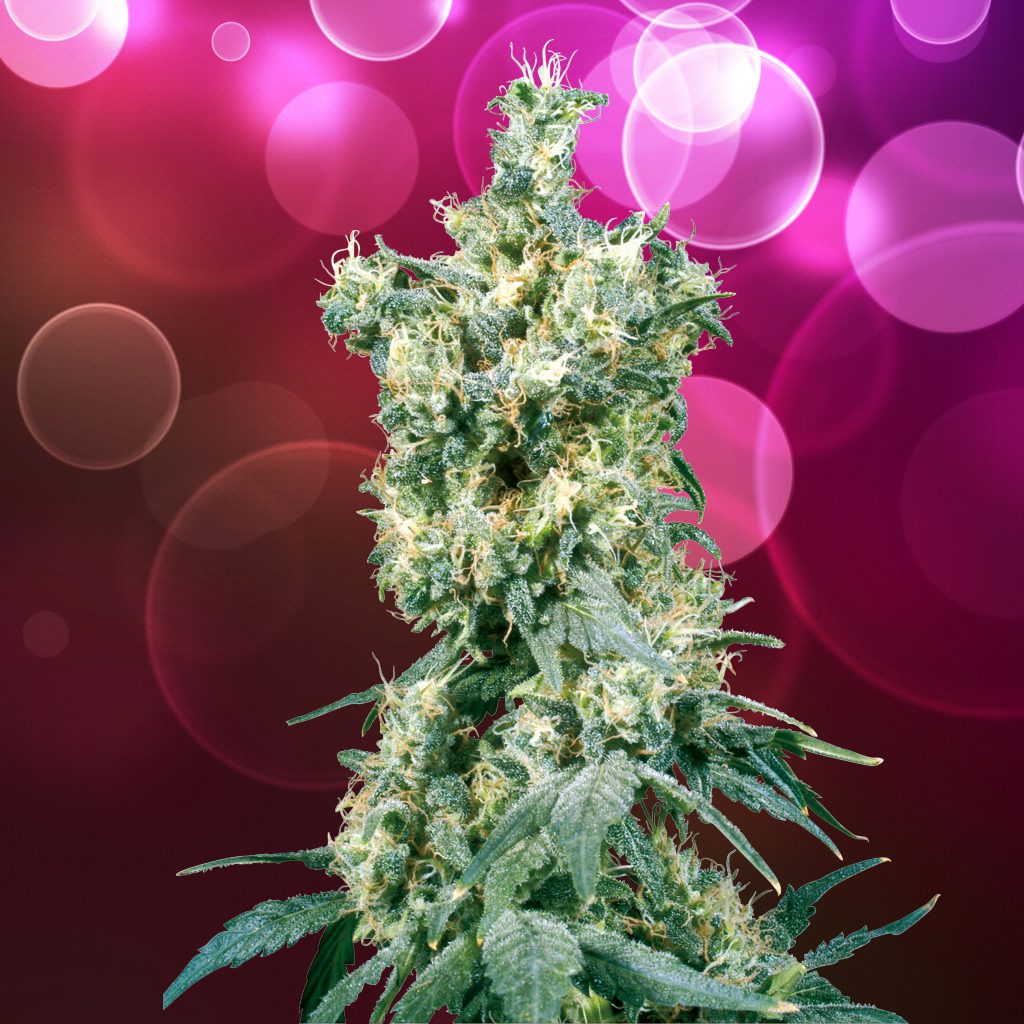 American Dream is an indica-dominant hybrid created from Afghani #1, and Jamaican and Hawaiian influences. With a compact bud structure, delightful terpene profile and substantially large yields, it really Is the American Dream.
Dominant in caryophyllene and humulene expect a sweet and skunky aroma with hints of spicy sandalwood and fresh pine. Upon consumption, expect some sweet fruity notes on the back of your palette and a peppery pinch!
Due to its 75% indica lineage, it does provide the user with deep and soothing body relaxation. However, the sativa traits make you feel uplifted and energetic throughout the night; best of all, it doesn't couch-lock the user. Choose this cultivar for your next social event, and you're sure to have a great time.
8. Cashew Kush
Cashew Kush is a cross of Do-Si-Dos with Mendo Breath and a Kush cultivar. It's an ideal cultivar for parties and is renowned for its uplifting Haze high, which gives way to a soothing full-body stone.
As you'd expect from Kush, this cultivar has a sweet earthy flavor profile with a fresh lemon and pine aroma. Flavor-wise, the earthy-pine sweetness carries a subtle creaminess. The initial effects come on like a Haze, increasing energy and motivation. However, the Kush influence takes over, bringing the user down to earth with a relaxing body stone. It's an incredibly mellow experience.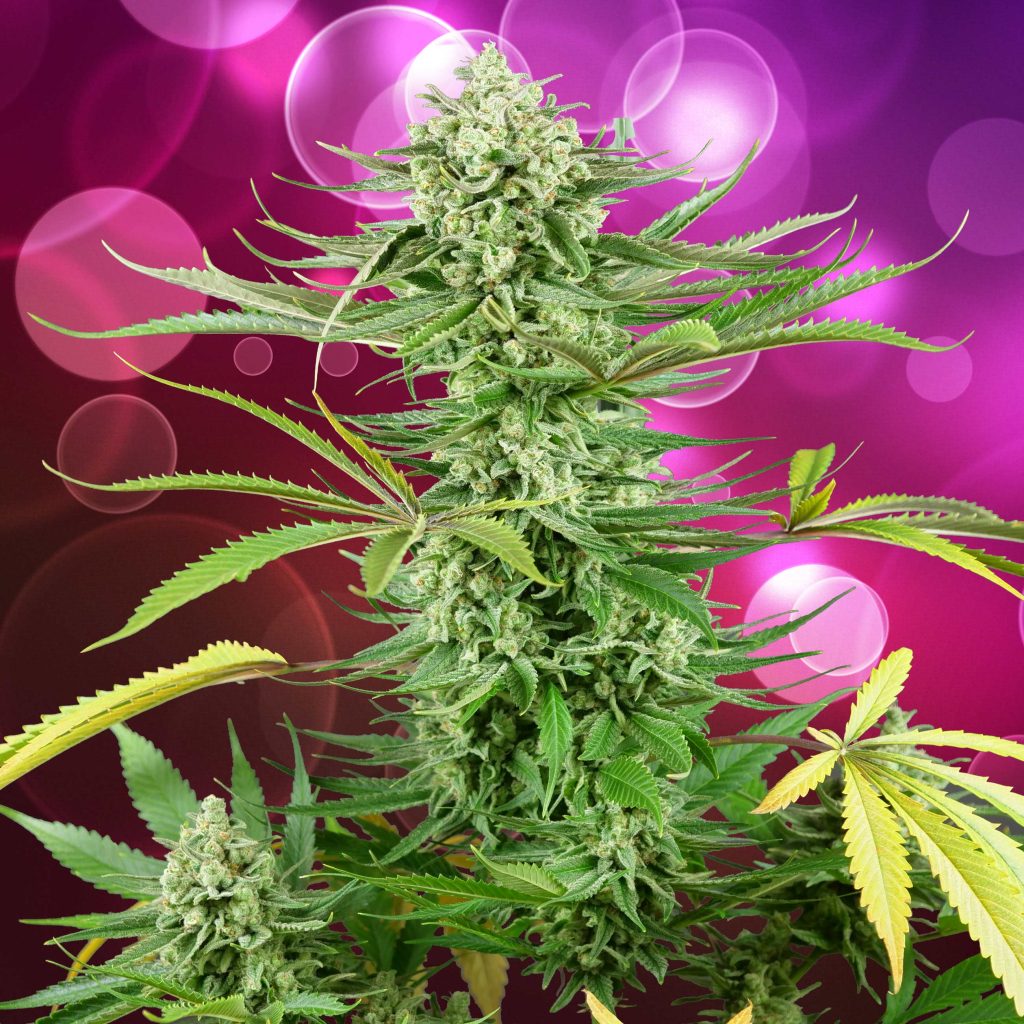 Cashew Kush is great for a party because of its calming effects. When people choose cannabis specifically for a party, they want something that makes them feel loose and approachable. This cultivar is the perfect choice because of its energetic and relaxing full-bodied experience.
9. Forbidden Fruit
Forbidden Fruit is a sweet treat made for sharing and was bred from a cross of Cherry Pie and Tangie. It isn't some THC monster, but its exquisite flavor and unique terpene profile make it unforgettable, and like we always say, there's a lot more to cannabis than the THC content!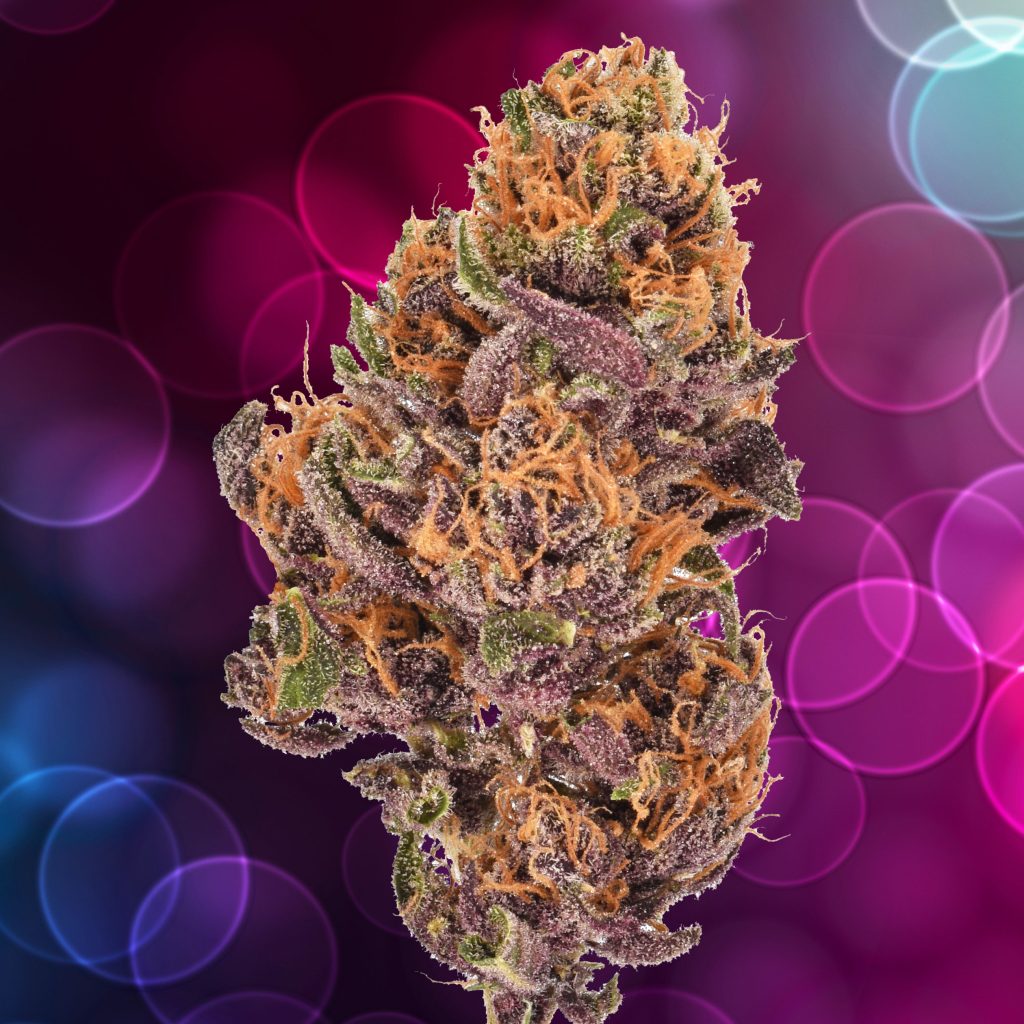 This cultivar has a dominant tropical berry flavor with loud citrus complements, and Its flavors come from a mix of myrcene, caryophyllene, and limonene terpenes. Ultimately, the vapor tastes like a mouthful of sweet, fruity candy.
With a head high that increases motivation and creativity, Forbidden Fruit will have you walk into rooms and dazzle partygoers with your talents and personality. If you're looking for a social strain, reach for the Forbidden Fruit!
Being the life of the party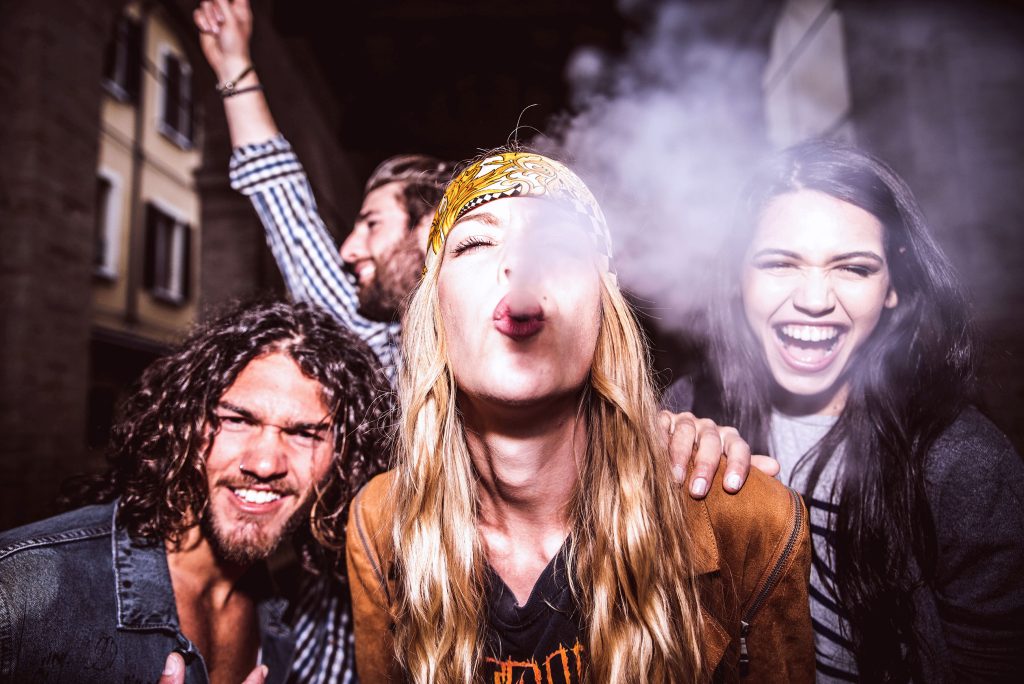 The best partying strains will make you feel a mix of relaxed euphoria and uplifted mood. However, cannabis affects everyone differently, and to know which strains are the best for you, you'll have to try a few different cultivars and assess the complete experience! Strains like White Diesel, Cashew Kush, and Cali Orange Bud are excellent starting points.
If you want to be the life of the party, bring enough for everyone, and you'll leave events with a phone full of new contacts.
Did we leave out a partying classic? Be social and share your recommendations in the comments below!
Disclaimer:

Laws and regulations regarding cannabis use differ from country to country. Sensi Seeds therefore strongly advises you to check your local laws and regulations. Do not act in conflict with the law.