Super Skunk is the offspring of Skunk #1 and a powerful Afghani parent. It has genetics to boast about, and has claimed its place as one of the most celebrated strains of all time. Its potency, yield, and being a sheer pleasure to grow have won it multiple awards. Sensi Seeds is proud to present Super Skunk in regular, feminized, and autoflowering seeds.
Of all the legendary strains that have undoubtedly formed the backbone of modern cannabis, Super Skunk is the epitome of the first wave of modern cannabis genetics.
If Super Skunk is anything, it is an example of what's possible in cannabis at the hands of talented breeders. Before indoor cannabis cultivation was a thing (back in the 70s), growers only dreamed of achieving THC levels over 20%. But here we are, celebrating one of the world's greatest, most stable strains, often providing a THC content of above 20% and created with nothing but savvy cultivation techniques.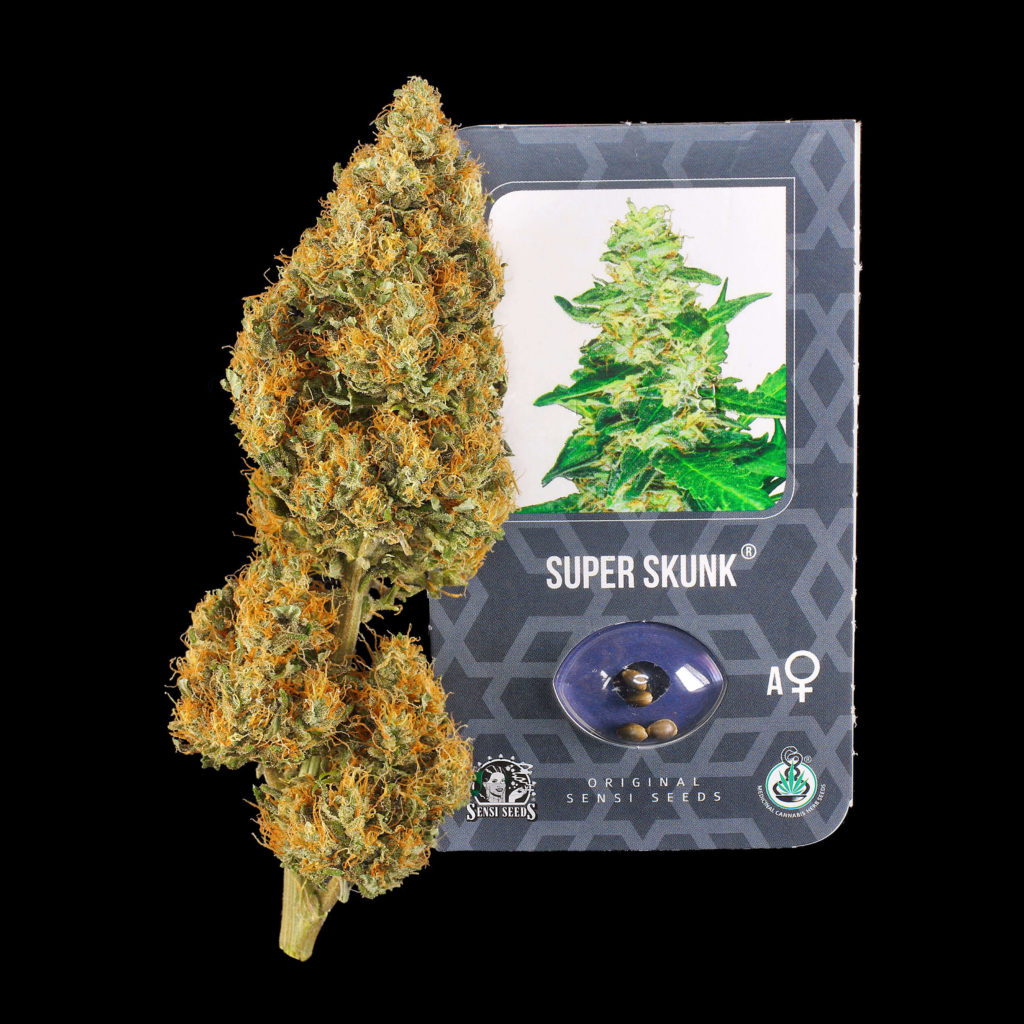 Super Skunk is a descendant of Skunk #1 and an Afghani parent. For a strain with such high THC levels, Super Skunk is delightfully resistant to common grow-room mistakes, and easy to cultivate. Its consistency is one of the many reasons that Super Skunk has won multiple awards and prizes.
So here, we're showcasing Super Skunk, a strain that Sensi Seeds is proud to provide in regular, feminized, and autoflowering varieties. For those on a budget, Sensi Seeds also provides Super Skunk seeds by sister company White Label, which are also available in regular, feminized, and autoflowering. In this strain focus article, we'll go through some cultivation information, the effects and flavours, and some of the awards our Super Skunk has won over the years.
Cultivating Super Skunk
If there's one thing growers agree on, it's the fact that Super Skunk, despite its all-round magnificence, is ridiculously easy to cultivate. Growers talk of that "you can have it all" feeling that comes with growing Super Skunk. At Sensi Seeds, we hear this and are happy to feel we've accomplished our mission.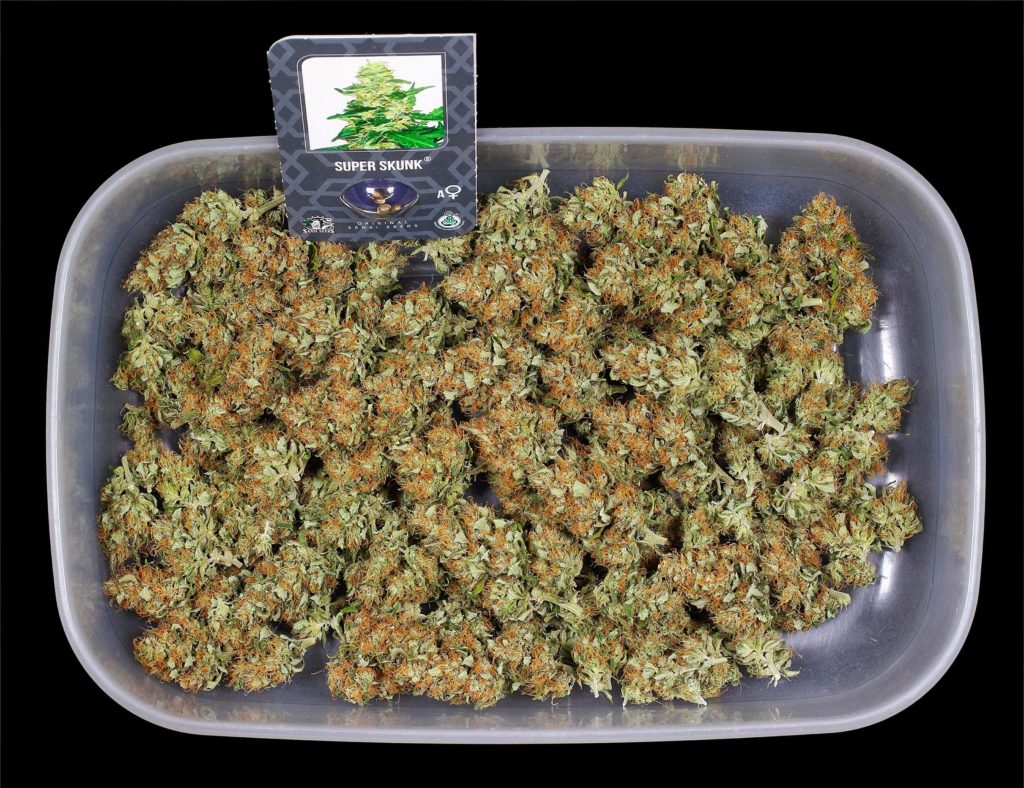 Despite its low maintenance nature, Super Skunk can still handle some love if you fancy yourself an overachiever. Feed it reasonable and it will thrive, give you dense, fragrant buds, and reward you with a sizeable harvest.
Ellis D. puts Super Skunk Automatic to the test
Ellis D., after trying his hand at Sensi Seeds' Skunk #1, couldn't resist putting Super Skunk Automatic to the test. Here's his grow report.
"I germinated two seeds, which came out of the blocks in a hurry. Just like their Skunk #1 Automatic siblings, they raised their heads above ground in less than three days. Pampered by the photoperiodically highly efficient LED light emitted by a SANlight 24W unit (20 hours a day), they developed into extremely bushy and heavily branched young plants. They had strongly pronounced horizontal growth and dark green leaves.
After a while, one of the plants started to stretch out to a greater extent than the other, thus adopting a more open growth pattern. As expected (and described by Sensi Seeds), the onset of flowering took longer than with the Skunk #1 Automatic plants. After a little more than 3.5 weeks, one of the plants started to preflower, while the other needed half a week longer for this. At that time they measured 34 cm and 44 cm in height.
One week later, blooming had fully set in, with knobbly little "roses" having emerged all over the plants, promising buds in abundance.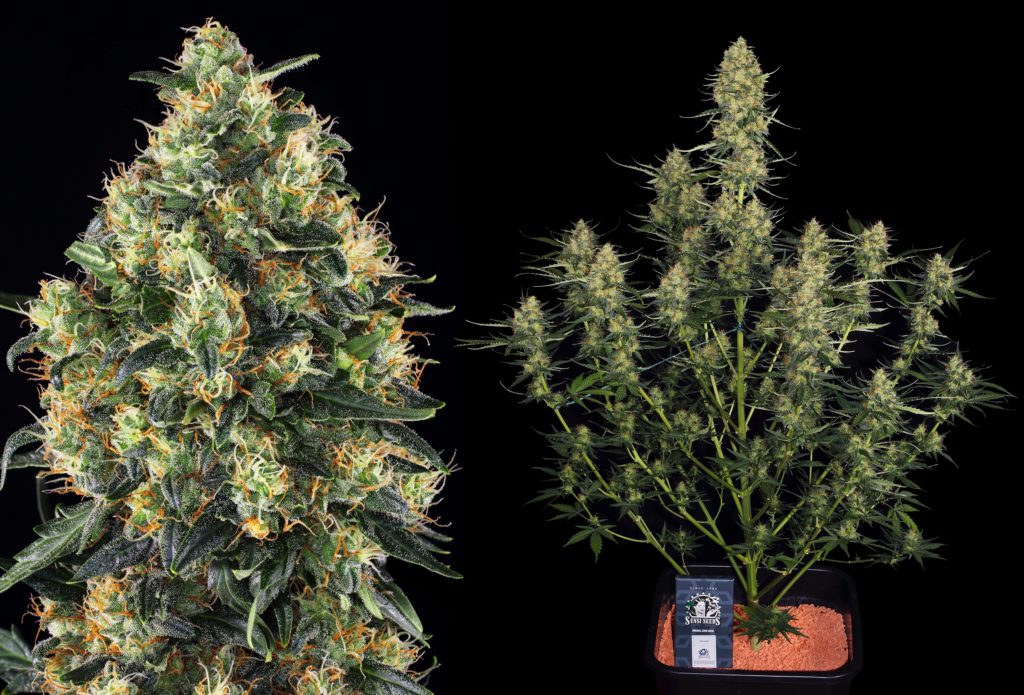 After another two weeks, the plants were littered with white flower clusters from top to bottom. It seemed as if, with all their might, they were pursuing a plan titled "blooming like hell!".
In the course of flowering, the two plants gained a lot of height. At 63 cm and 80 cm, they had doubled their size by the end of the cycle. Cultivation time was 88 and 90 days respectively (as specified by Sensi Seeds, flowering was finished within 63-65 days).
They were two gorgeous specimens of autoflowering cannabis, with magnificent big head buds and a multitude of thick side tops. Both plants had an identical, well-shaped flower structure, with their dense tight buds exhibiting a fairly high calyx-to-leaf ratio. Lots of resin, too.
Just like with the Skunk #1 Automatic buds, most of the resin glands were significantly short-stalked, as if someone had sprayed them with countless tiny resin drops. And then there was the smell, exceptionally hefty for an auto strain. It had a penetrating, pungent, sweet fragrance with a savoury background, coming straight from the Sensi Seeds text book. Fortunately, my active carbon filters are working well, otherwise such a powerful odour would get into the noses of people it shouldn't.
After drying and curing, total yields were astonishing – 57 and 75 grams."
Tasting Super Skunk
Many people (including us!) say that Super Skunk may require more experience when it comes to consuming it than when growing it. It's known to be an exceptionally potent strain. Inexperienced consumers might want to bear this in mind and regulate their portions accordingly.
The taste of Super Skunk is, of course, very skunky, with an earthy undertone. It's also surprisingly sweet, making it quite the palatable experience. Ellis D. described it as a sensation of full-mouth savouriness with a sweet finish. It's also hailed by our reviewers as having a proper old-school skunk scent and flavour, with some reminiscing about their first trips to Amsterdam over 20 years ago.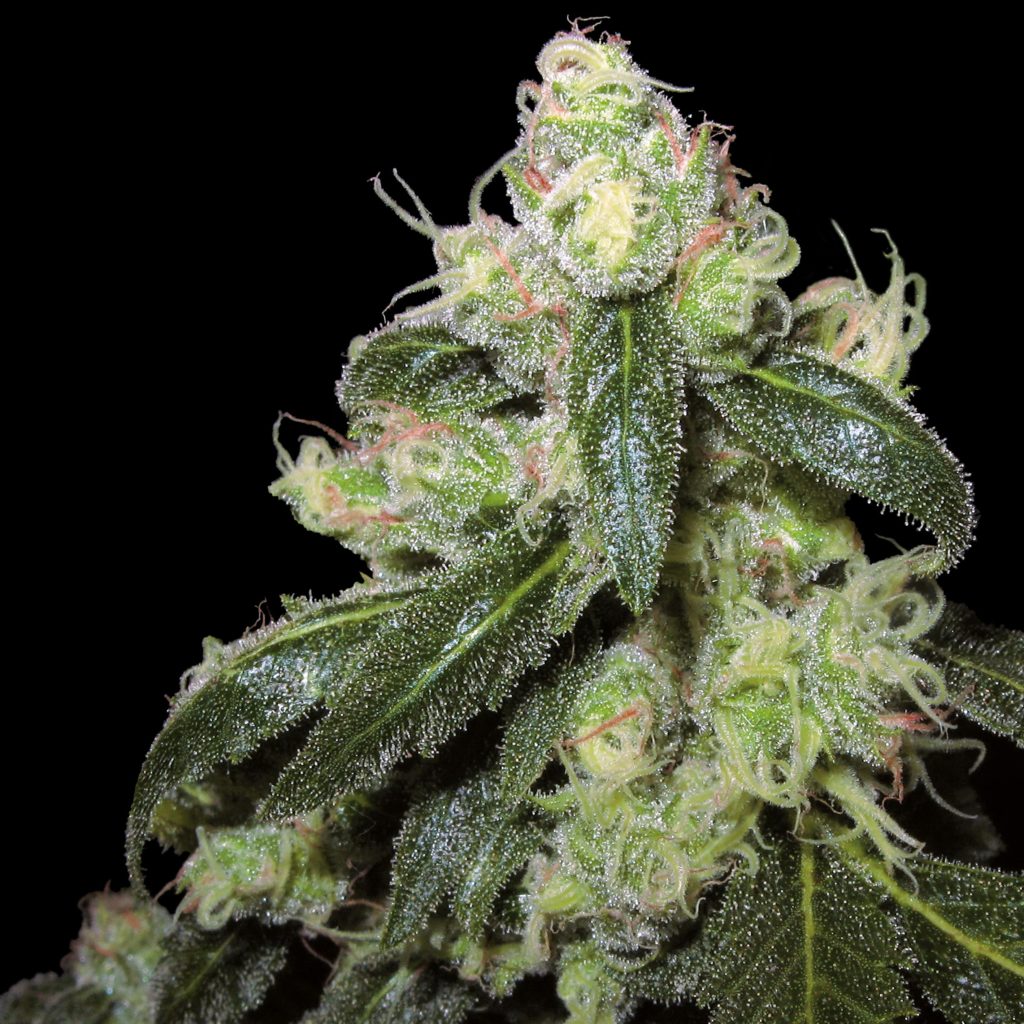 As already stated, novice consumers should beware: Super Skunk is extremely potent, providing a characteristic indica couch-lock that can be hard to shake. It's reportedly celebrated by medicinal cannabis users for its full-blown physical effects, relaxing muscles and inducing sleep.
Super Skunk epitomizes indica potency blended with just enough sativa to uplift your mood, causing almost everybody who tries it to enter into a kind of blissful stupor. We'd like to say this strain has a place for all tolerance levels, but that probably isn't true. If you do feel yourself to be a low-tolerance kind of cannabis user, tread very lightly with Super Skunk.
Super Skunk awards and prizes
Over the years, Super Skunk has been celebrated for its potency, yields, and distinctive flavours. Here, we list some of the awards that Super Skunk has won so far.
Super Skunk Automatic wins 1st prize in the autoflowering category at 2014 Cannabis Highlife Cup
Super Skunk Automatic wins 1st prize in the autoflowering category at 2012 Cannabis Highlife Cup
Super Skunk wins 2nd prize in organically grown category at 2015 Cannabis Highlife Cup
We think Super Skunk will forever remain high on the "to grow" list of novice and seasoned growers alike. Have you tried growing Super Skunk before? We want to hear from you! Leave us your grow story and opinions in the comments!
Disclaimer:

Laws and regulations regarding cannabis cultivation differ from country to country. Sensi Seeds therefore strongly advises you to check your local laws and regulations. Do not act in conflict with the law.