Both genetics and environment play a role in the determination of the sex of a cannabis plant. Many growers focus on the growing conditions to ensure that hermaphroditism does not take place, but genetics play just as important a role.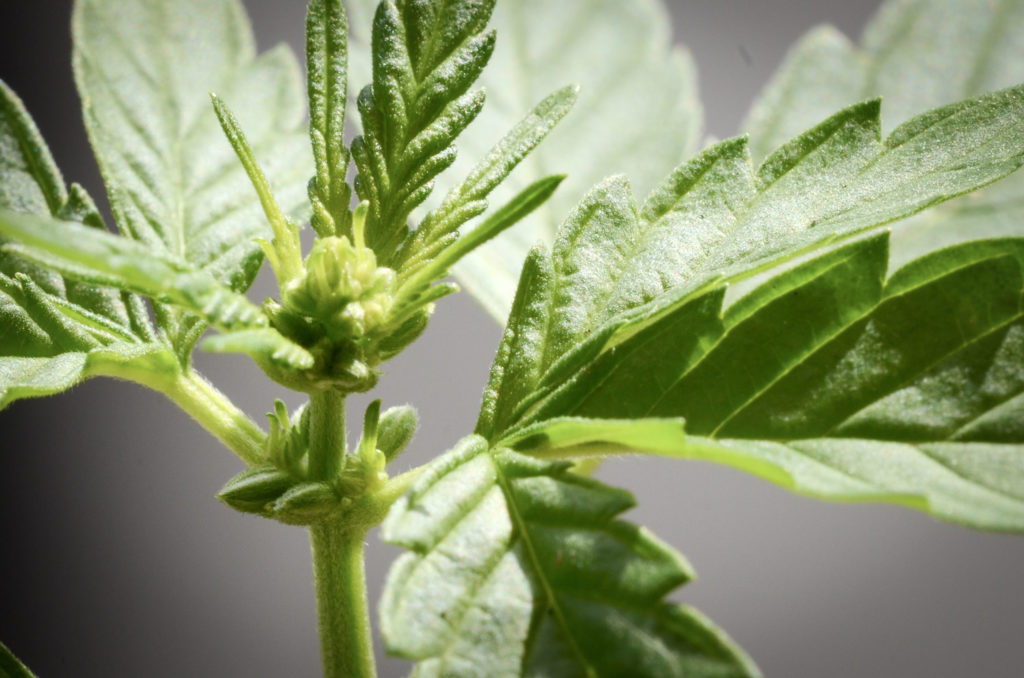 Cannabis sativa L. is a dioecious plant – in other words, the male and female sexes are expressed in separate plants. With that being said, some cases of hermaphroditism are known to occur. The most desirable and psychoactive component of the plant is formed in the female flowers. Thus, knowing how to differentiate between male and female plants is integral to any grow operation, whether commercial or at home.
Male cannabis plants have their purpose, too. Even if the buds are not harvested for sale or consumption, male plants are imperative to a breeding program. For this reason, growers and breeders must know the differences between male and female plants and what determines this, especially to avoid hermaphroditism.
Which factors influence the sex of a cannabis plant?
How and why the sex of cannabis plants is determined is a subject frequently discussed by cannabis growers all over the world.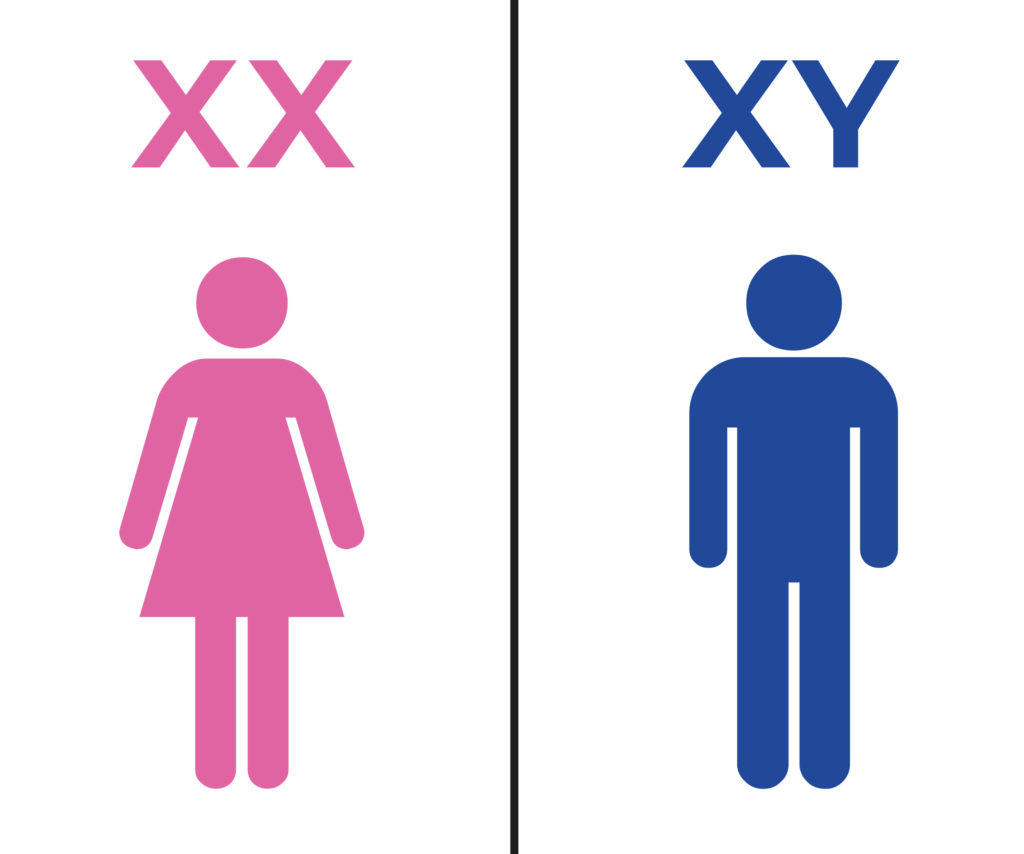 The determination of gender in human beings is simple: the male, who possesses both X and Y chromosomes, either gives or does not give a Y chromosome to the embryo. If it does, the child is born a male. If it does not, the child is born female. However, recent studies have shown that under stressful conditions, the male is more likely to produce spermatozoa containing X chromosomes.
In human embryos, a single X chromosome and a single Y chromosome denote a male (XY). Two X chromosomes denote a female (XX). The combination of genetics from egg and sperm create a diploid cell, containing two chromosomes.

In the case of cannabis, things are a little more complicated. While cannabis has been identified as having diploid cells, there are researchers producing tetraploid plants of cannabis for the purpose of improving its medical qualities. Tetraploid cells contain four chromosomes of either X or Y (XXXX, XXXY, XXYY, XYYY or YYYY). However, it is unlikely that tetraploidy occurs in cannabis in nature.
Generally speaking, in mammals, sex is determined at birth, with no interference on physical sex by developmental conditions. For example, even under stressful circumstances, a female reproductive organ won't turn into a male reproductive organ. However, this does occur in cannabis. Therefore, the genetic make-up of the seed cannot be the sole factor involved in determining the sex of marijuana plants.
It is for this reason that some cannabis growers place more importance on growing conditions. Under extreme or poor growing conditions, there is a predominance of male plants. This is not so farfetched, as the main objective of a cannabis plant is to procreate.
Essentially, for a male plant to grow under adverse conditions is a defense mechanism of the cannabis plant, as one male can pollinate hundreds of female plants. The effect of growing conditions on both male and female plants will be discussed later in the article.
So as the understanding of cannabis cultivation has it, both nature (genetics) and nurture (growing conditions) influence the sex of the cannabis plant. But how exactly does this work?
1. Nature: The role of seed genetics
As much as growing conditions play a vital role in determining the sex of cannabis plants, there is also plenty of genetic information stored in seeds. In the presence of optimum growing conditions, it is the seed genetics which will determine the sex of the plant.
Botanists and researchers of this 2004 study identify fragments of gene sequencing that determine the sex for both male and female plants. They also identified certain gene fragments which may play a role in the development of hermaphrodite plants. In any case, the results of this study show that the genetics of a plant play a role in determining the sex. The commitment to a specific sex takes place as soon as the leaves of the fourth node emerge.
Remember, this is different to determining the sex of a plant as a grower. Cultivators do not need genetic identification material to understand if their plants are male or female. Rather, certain signs in early plant life can be used by a grower to help them determine the sex of their plant.
2. Nurture: Growing conditions and feminisation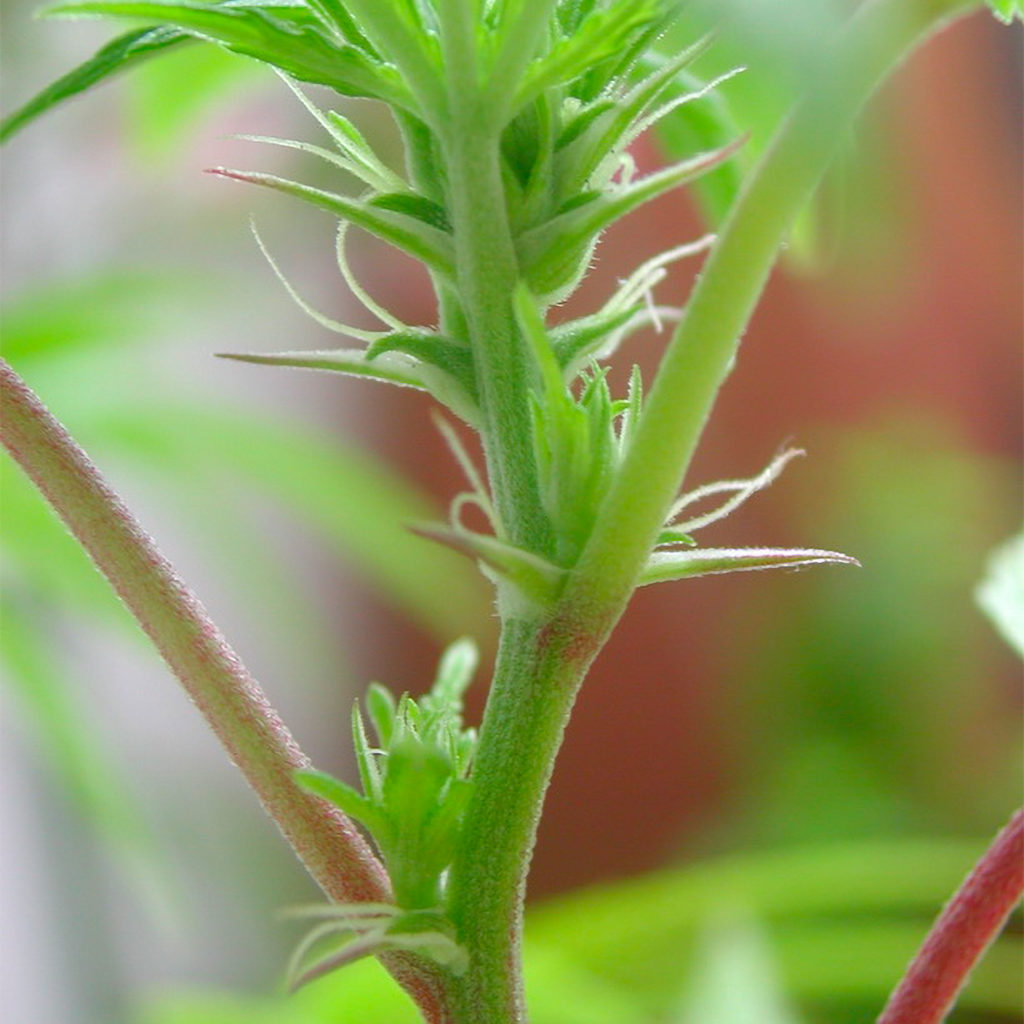 The feminisation of cannabis seeds is a perfect example of how cultivation conditions are also intrinsically linked to a plant's final sex. Feminisation consists of taking a female plant and turning into a hermaphrodite by creating environmental stressors. At this point, certain female flowers will begin to produce pollen, which can then be used to pollinate the same plant. The final product is a feminized seed.
Which external factors can affect which sex the cannabis plant manifests?
In general, plants that are subjected to stress around 3 weeks into vegetation are more likely to manifest male genetics. If stress takes place later on in vegetation or during flowering, a plant may be forced into hermaphroditism.
When humidity exceeds the optimum amount for cannabis, it is more likely that male plants will develop. In conditions with less relative humidity, it is more likely that female plants will develop.
Interestingly, the moisture of the soil is another environmental condition that can affect the sex of a cannabis plant. In soil that contains too little moisture, it is more likely that a male plant will develop.
The warmer the environment, the more likely it is that a male plant will develop. However, with that being said, it is possible that this stressor is linked with the photoperiod. In warmer climates, there are generally longer days and shorter nights, and the effect of temperature is inextricably linked with photoperiod.
In indoor cultivation programs, the grower may choose the colour of the light spectrum. The more blue light appears in the spectrum, the more likely that female plants will develop.
Finally, photoperiod is an important environmental condition that can affect sex. Shorter light hours per day usually results in more female plants, while longer exposure to light usually results in more male plants.
Ultimately, any grower can force a developed female plant into being a hermaphrodite by adjusting the environment. Changes in photoperiod, increasing the temperature, harvesting too late or over-fertilizing may all result in a female plant turning into a hermaphrodite. With that said, hermaphroditism may also occur as a result of genetics, as some strains are more prone to hermaphroditism than others.
When plants are kept in the correct optimum environment for their genetics, there is generally a small likelihood of hermaphroditism unless the seed is genetically prone. This is why growers must pay close attention to the cultivation environment to avoid hermaphroditism.
Long story short: As almost always, it's not nature and nurture. A combination of both genetics and environment play a role in the determination of the sex of a cannabis plant.
Disclaimer:

Laws and regulations regarding cannabis cultivation differ from country to country. Sensi Seeds therefore strongly advises you to check your local laws and regulations. Do not act in conflict with the law.