Algeria has a big issue with cannabis trafficking, with hashish entering the country from Morocco to be distributed to Europe and other African countries. As such, the laws are fairly tough, with prison sentences in place for even possession and use. This hasn't deterred Algerians from using it though, and some citizens even grow it in their gardens.
Capital
El Djazaïr(Algiers)
Recreational cannabis
Illegal

Medicinal cannabis
not clear
Cannabis laws in Algeria
Can you possess and use cannabis in Algeria?
It's illegal to possess or use cannabis in Algeria. If caught, the offender may be sentenced to six months in prison. These relatively strict laws are unlikely to change any time soon, as Ahmed Ouyahia (the country's Prime Minister until March 12th, 2019) has spoken out about the country's issues with drugs and his desire to tackle them.
However, Algerian narcotics laws differ from other northern African nations in that they prefer to focus on prevention rather than punishment. As such, treatment and preventative measures are often recommended before penal sentences.
Algeria, situated next to Morocco (the world's largest hash exporter) has a major issue with trafficking, as it's often used as a transit country for smugglers carrying drugs to Europe. This has caused tension between the two countries, with Ouyahia claiming that Morocco is "trying to drown Algeria with hashish and cocaine".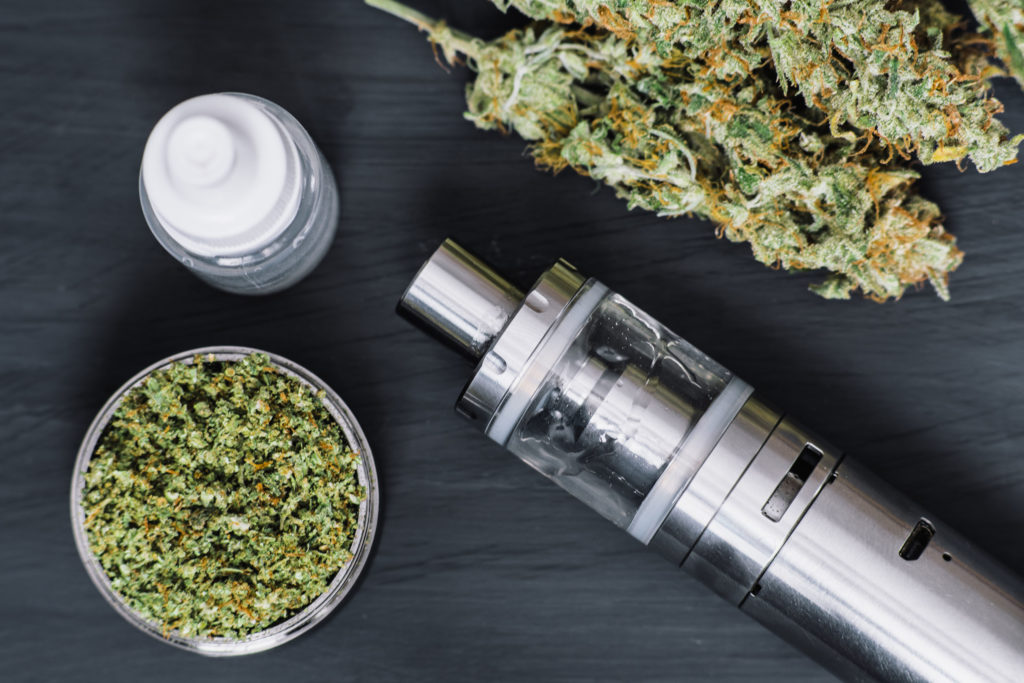 Can you sell cannabis in Algeria?
It's also illegal to sell or distribute cannabis in the country, and the penalty for supplying it is two years in prison. Large-scale trafficking is regarded as a far more serious offence, and can earn the offender a prison sentence of 10 to 20 years. There's still a death penalty in Algeria, but it's doesn't apply to drug-related offences. Also, the country hasn't carried out an execution since 1993.
Cannabis trafficking is fairly commonplace in the country, despite the harsh penalties. The 6,700 kilometres of border are hard for authorities to patrol, which makes it relatively easy for hashish to enter from Morocco; then pass through to Europe, Tunisia, Libya and other African countries.
Algeria's state-run TV often broadcasts the capture of traffickers. These regular arrests don't seem to be an adequate deterrent to those involved in the drugs trade, as the financial reward is regarded as worth the risk.
Can you grow cannabis in Algeria?
As you might expect, it's also illegal to cultivate cannabis in Algeria; with prison sentences in place for those that attempt it. However, the arid desert climate makes cultivation difficult anyway, so the country doesn't have an extensive problem with illegal cannabis plantations.
There are a few cannabis farms in the mountainous areas; particularly close to the Moroccan border, like the Tlemcen region. The climate is cooler here, with the greater rainfall required to grow the plants successfully. As a result, the authorities regularly seize cannabis there.
Occasionally, cannabis plantations can be seen around the oases in the south of the country, and the forests of the Medea Mountains in the south-west. These places were inaccessible for many years during the civil war (and afterwards), due to the Islamist rebels situated in the area.
Some people in cities also grow cannabis plants for personal use, in their gardens or on balconies. These are not a priority for the police, though small-scale farms are sometimes destroyed.
Is CBD legal in Algeria?
Algerian law makes no distinction between CBD and THC. This is in spite of the fact that CBD contains far lower levels of THC and is not capable of producing a 'high'. As such, it's illegal to use, purchase or sell it in the country.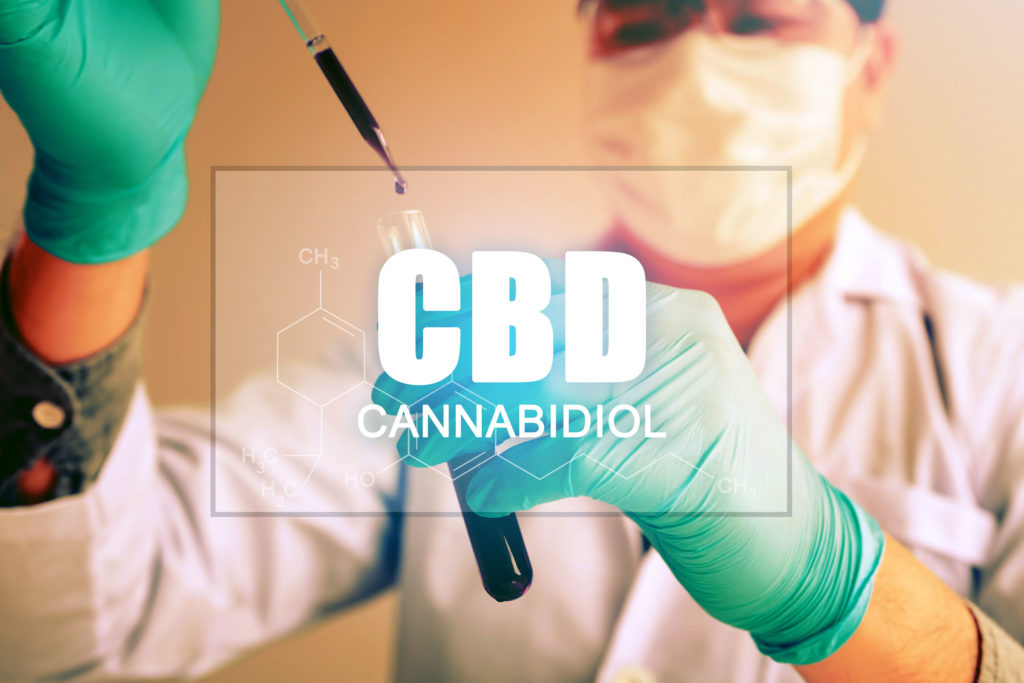 Can cannabis seeds be sent to Algeria?
It's illegal to purchase or sell cannabis seeds in Algeria. This means that seeds cannot be mailed into the country via the post either.
Medicinal cannabis in Algeria
There is currently no medical cannabis programme in the country. The possibility of introducing one has not been discussed by any of Algeria's politicians, so it seems unlikely that it will happen any time in the near future.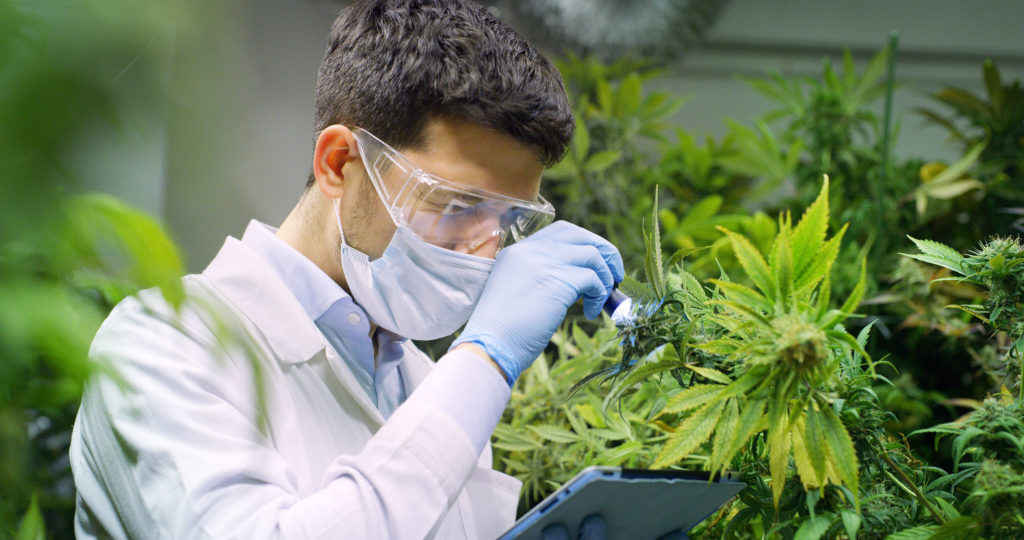 Industrial hemp in Algeria
It's not legal to grow industrial hemp in Algeria, and there are no plans to change this law any time soon. However, the country's desert terrain means that large-scale cultivation would be difficult anyway.
Good to know
If you are travelling to Algeria (or are a resident of the country), you may be interested to know the following:
Drug trafficking is a growing problem for Algeria (mostly cannabis). For example; just six tonnes were seized in 1992, then 157.3 tonnes in 2012, and 211.5 tonnes in 2013.
It's estimated that 302,000 people in the country consume psychoactive substances like cannabis. Of these, 180,000 are aged between 20 and 39.
Cannabis is by far the most widely available drug.
History of cannabis
Like many North African countries, hashish is deeply rooted in Algerian heritage. Berber nomads often carried hashish with them, to be used largely for recreational purposes, and it was cultivated and produced across the country (soil and climate permitting).
Hashish use was regarded as a way of life in Algeria. Until the 20th century, it was sold openly in shops, and hookah bars served it mixed with flavoured tobacco. Performers of Chaabi (a type of folk music) also used to consume it in moderation in cannabis dens (Mahchachat), after performing. However, changes had already begun long before the 20th century. When the French colonised the country in 1848, they began to impose restrictions on cannabis use, and this slowly permeated Algerian society in the years to come.
Algeria gained its independence in 1965, but its stance towards cannabis remained the same as under French rule – it was regarded as a dangerous substance, and was subsequently prohibited. This had an effect on the residents of the country; who, rather than cultivating their own cannabis, began to look to Morocco for supplies.
Independence also brought with it a mass migration of people from rural areas to cities and towns. This was problematic, as the urban areas couldn't support the growth. Slums and shanty towns began to appear, and poverty started to spread. As a result, drugs became more of an issue.
Cultural attitudes
Algeria has an ambiguous attitude towards cannabis consumption. On the one hand, consuming hashish is deeply entrenched in Algerian heritage. However, tension with Morocco has thrown cannabis usage into the spotlight, with the former Prime Minister speaking out against it.
Despite the fact that growing numbers are using cannabis, it's still not regarded as a major problem. It is, however, the most widely available drug. Algerian authorities are starting to introduce treatment facilities for drug users, though their strict laws remain in place.
It's believed that Algeria's drug problems mostly stem from poor economic conditions, and fewer job opportunities for young people.
Tlemcen and cannabis
Tlemcen is a beautiful region of Algeria, which is rich in history and culture. It also happens to be one of Algeria's main cannabis trafficking hubs. Situated near the Moroccan border, authorities frequently seize large amounts of hashish from smugglers, but this doesn't seem to be deterring them.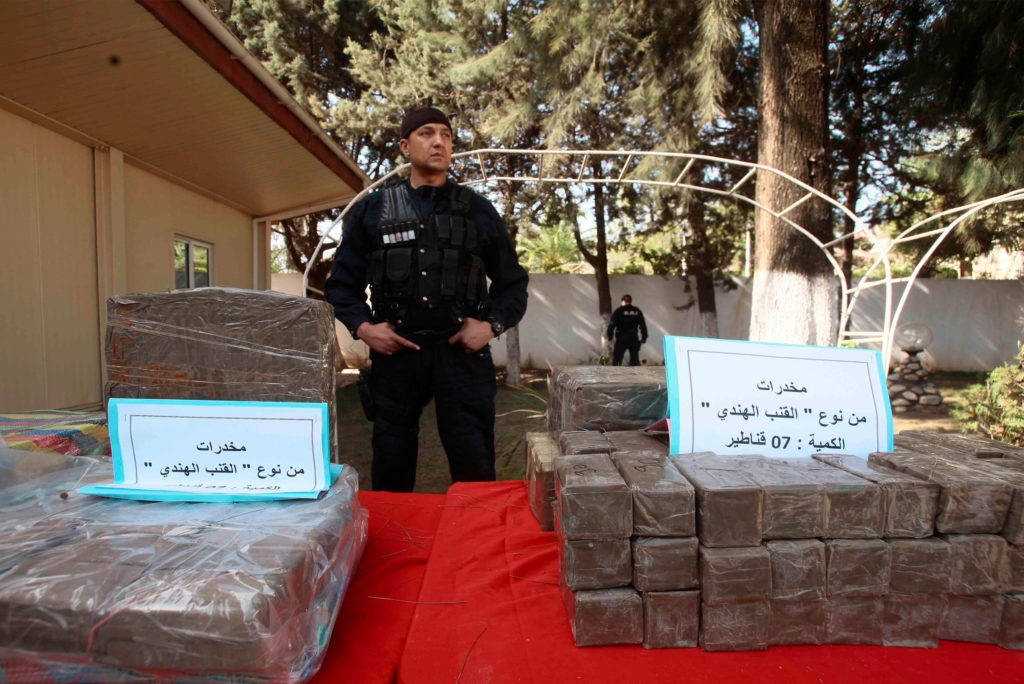 Tensions have risen considerably between Morocco and Algeria, particularly in Tlemcen. Mohammed Safahi, vice-president of the Communal Council in Tlemcen, directed the following comment at Morocco's king: "Your majesty, you the so-called commander of the faithful, stop flooding Arab and Muslim nations… with tonnes of hash which is planted and harvested in your kingdom."
Algeria's relationship with Morocco
Algeria's relationship with neighbouring Morocco has been fraught since both countries achieved independence (1956 for Morocco, 1962 for Algeria).
Since then, the countries have had wars with one another (e.g. the Sand War of 1963, and the war in Western Sahara, which went on for 16 years). In 1994, Algeria even closed its borders to Morocco, in response to the other country imposing visa restrictions on Algerian citizens.
The border has remained closed ever since; but this has not prevented the hashish from flowing in.
In 2013, tensions rose further, when Algerian officials (and the media) openly attacked Morocco for allowing the hashish trade to flourish.
Some say that it is too easy to blame Morocco for the organised crime networks that operate in North Africa, based on its drugs trafficking activities. As for Morocco? It's in a difficult situation; as eradicating cannabis cultivation would have a devastating impact on thousands of already impoverished people in the rural communities.
The cannabis trafficking route
Although Algeria's border is highly porous and cannabis can (technically) enter at any point, there is one route that's favoured by drug traffickers.
It starts at Morocco's Rif mountains, where much of Moroccan's hashish is produced. Smugglers then transport the hashish to the eastern border of the country, then into Algeria. It seems, on the face of it, a risky route to take. Armed forces line the border (on both sides), and relations between the two countries are notoriously hostile.
Traffickers must pass through this barrier of armed guards, and as might be expected, this is sometimes made possible through bribery.
Some of the hashish will remain in Algeria, where it's sold to residents. Most of it is destined for Tunisia, where it is then shipped into Europe via Italy or Marseilles.
Traditionally, drug traffickers used the desert to slip across the border unnoticed. However, the civil war of 1991 and 2002 made this difficult, forcing smugglers to travel further north. Southern Algeria, which was mostly unaffected by the war, provides a popular route for trafficking drugs too.
Will it be legalised in the future?
Given the former Prime Minister's comments about tackling drug trafficking in the country, it seems unlikely that the law will change any time soon. Likewise, there has been no mention of legalising medicinal cannabis, or permitting farmers to cultivate it for industrial purposes.
Disclaimer:

While every effort has been made to ensure the accuracy of this article, it is not intended to provide legal advice, as individual situations will differ and should be discussed with an expert and/or lawyer.