Hempstory Sensi Seeds loves hemp. That's why we are enormously pleased with the opening of Hempstory in Amsterdam. This shop promotes all aspects of the hemp plant, and furthermore is a lovely place to hang out in. Our team visits there regularly. In order to do this special place justice on the blog, last time we took a camera with us.
In March 2015, two ambitious entrepreneurs opened a brand new shop in Amsterdam: Hempstory. A highly original shop, since all the products are made of hemp. However, don't expect a window display full of cannabis and hemp gimmicks. The presentation is fresh and sophisticated. In its own personal way, the shop tells the story of this neglected yet multifunctional plant.
The interview that we had with the women behind Hempstory, Linda Lindquist and Marijn Blaauw, can be read here.
The Sensi Seeds office lies a stone's throw from Hempstory, so many of our team regularly visit the shop. Not least for the mini-café in the back of the store which serves delicious coffee! We also like to stay up to date with the latest trends regarding foodstuffs and nutritional supplements, personal care products and clothing made from hemp.
On our most recent visit we took a videocamera with us to properly set Hempstory in the spotlight. We also spoke with Marijn about the first year of Hempstory in Amsterdam.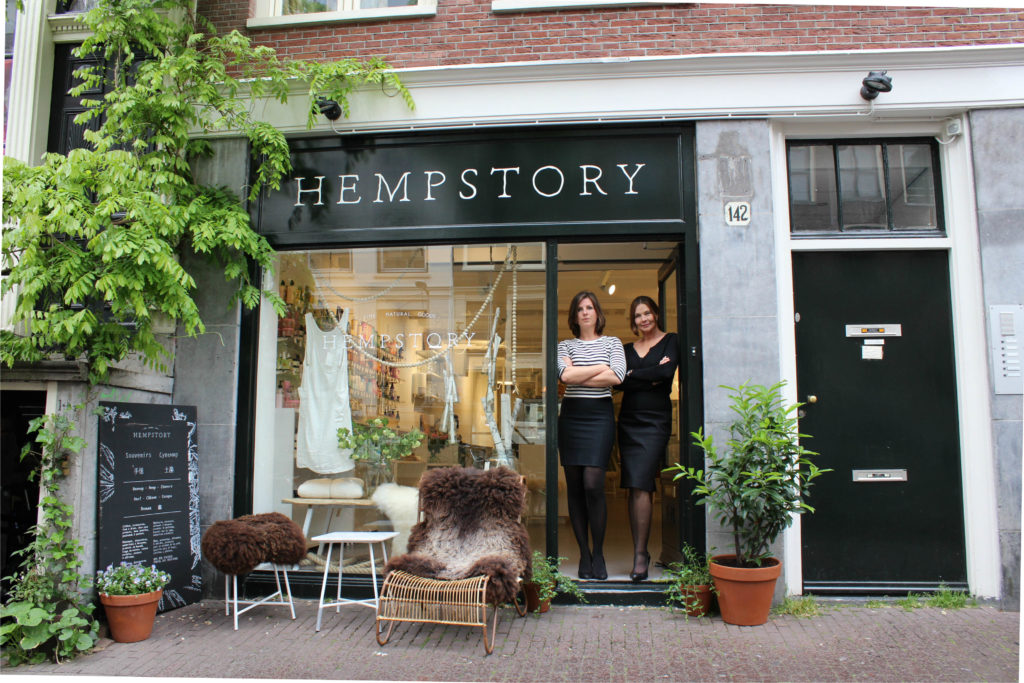 Hello Marijn, how is it going with Hempstory after about a year of being open?
We are really satisfied with the developments that Hempstory has made in the last year. And naturally, we are proud that the concept has been so well received.
Where do you see that most?
In that the people who visit Hempstory are surprised by the open, fresh character of the shop and the diversity of the products that we offer. 'Is everything really made of hemp?' is a frequently asked question. We are proud that we can answer this question with a wholehearted 'Yes!' and have not made any concessions from the original concept.
Are there things that have changed in what you offer?
Yes, in the last year we have greatly expanded what we offer, and the diversity of our stock. We now sell clothing from the brands Studio Jux and Kurt's. And this coming winter, we will be selling coats and jackets from the brand Hoodlamb.
We also sell our own Hemp Tea Blends in four different flavours. We already served them at the counter, but they are now available to buy as a product in the shop. Our Hemp Tea Blends are favourites with many of our customers.
Will you be adding a webshop so that people worldwide can get to know Hempstory?
A webshop is high on our wishlist. We will definitely keep you up to date about this, and about all our other exciting plans, of course!