More and more people are discovering the benefits of cannabidiol (CBD). It is one of the most valued cannabinoids and is being investigated for its therapeutic properties. We leave nothing to chance in the production of our CBD oil and we curate the entire manufacturing process – from the first seed to the shelf.
Even if you aren't the least bit interested in cannabis, you'll probably have heard something about CBD. Interest in CBD has been growing rapidly over the last few years, for both the public and the medical community. Oils, e-liquids for electronic cigarettes, capsules, foods – new products are springing up like mushrooms. At the same time, a tangled web of manufacturers, wholesalers and retailers has emerged, which means it's not always easy for consumers to get quality assurance.
Sensi Seeds has been working with cannabis and cannabinoids for over 30 years. We have been continually developing and perfecting genetics for some time now, and recently made seeds for high CBD varieties available to the public. All of our CBD products are produced by our sister company, HempFlax, based in Groningen and Romania.
HempFlax has spent years perfecting the CBD extraction process. Our aim has not changed since the outset: to manufacture products of premium quality and purity, with no additional chemicals or additives. We're about to walk you through the CBD landscape, and the journey from a simple hemp seed to Sensi Seeds' CBD products.
What is CBD?
Cannabidiol is a natural cannabinoid (phytocannabinoid) that occurs in almost all forms of Cannabis Sativa L. Over 113 phytocannabinoids have been identified in the cannabis plant. Cannabidiol (CBD), in addition to tetrahydrocannabinol (THC) and cannabinol (CBN), is the best known.
CBD was isolated and identified in the 1940s by Roger Adams, but its effects have only been thoroughly examined in more recent years. These studies and the growing number of testimonies have demonstrated that CBD has some medicinal properties.
Quality control is essential
We believe it's a good thing that more and more people are discovering the benefits of cannabis. After all, this is something that Sensi Seeds has been fighting for, for over 30 years. Sensi Seeds also has CBD products in its range. We have taken the time and used our experience to develop a pure and perfect range of CBD products. The results perfectly meet the strict standards and requirements we place on all of our products.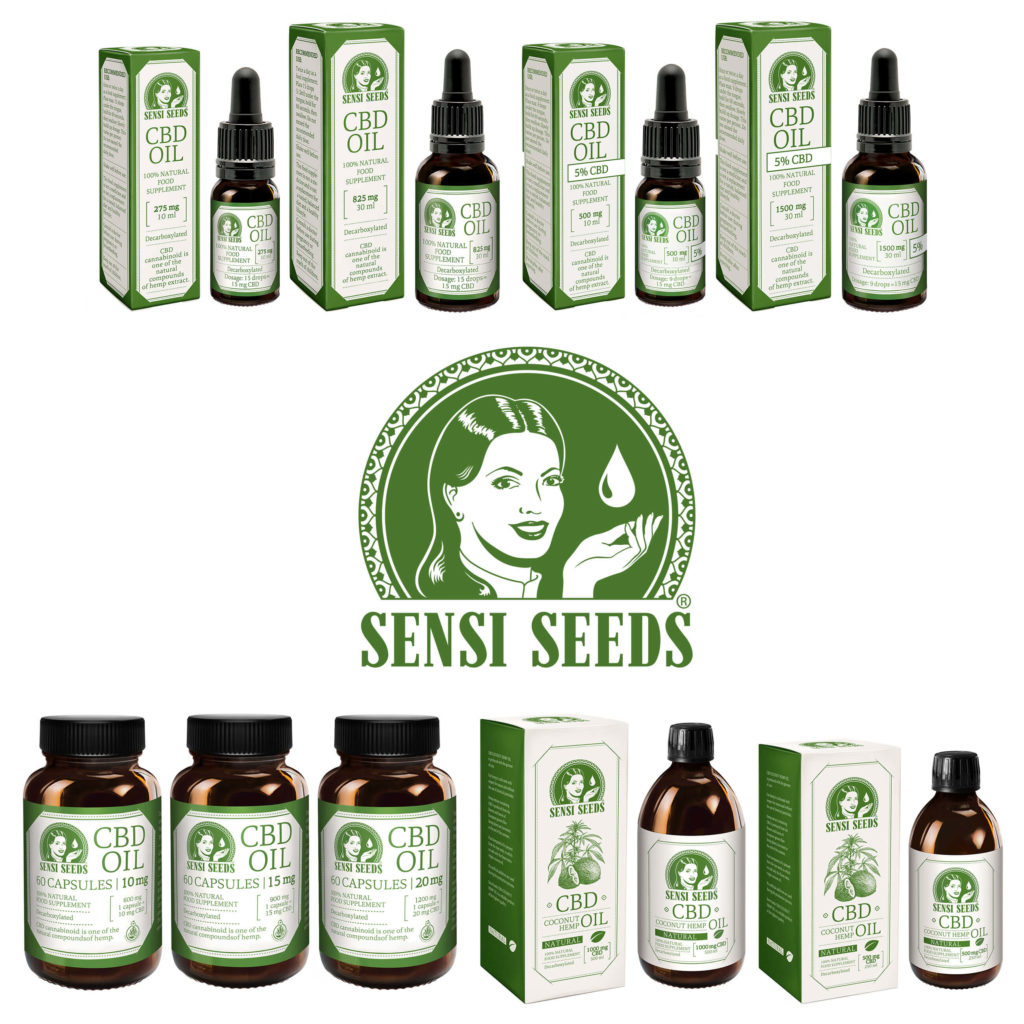 But we also see a flaw when it comes to the supply of CBD products. There is no independent and governing body that regulates the sale and manufacture of CBD products. Such a system creates industry standards that consumers can rely on, and without one, there is an enormous lack of consistency between companies, products, and manufacturing practices.
Such quality controls are essential. After all, food products undergo rigorous testing for quality and assurance, so as a nutritional supplement, why shouldn't CBD? Company transparency is an important aspect of this. Consumers should know the source of their cannabis products and under which conditions the plants were grown. The chemical profile of the plant must also be clear, including detailed concentrations of cannabinoids and terpenes.
Everyone at Sensi Seeds takes such monitoring very seriously. We want to be transparent and have a clear and visible approach. The following is the entire process by which Sensi Seeds cultivates, manufactures and monitors its CBD products.
How is Sensi Seeds CBD oil manufactured?
1. Cultivation and harvest
Farmers plant our hemp in the north-east of the Netherlands. It is a variety of industrial hemp included on the EU catalogue of varieties, guaranteeing a THC value of less than 0.2%. This type of hemp is also often grown for its fibre.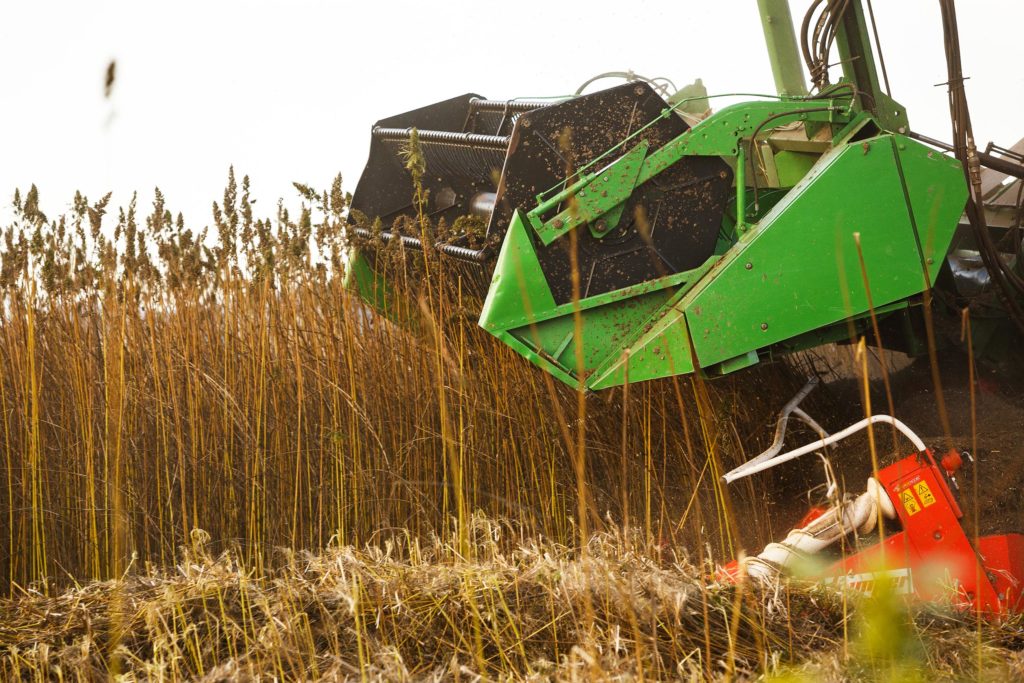 Using a machine that we designed (the John Deere W660 Double Cut Combine), we harvest a crop every August. It separates the plant into pieces measuring approximately 70 cm and ensures that the delicate top part of the plant is never broken. The leaves and stems are separated and collected. The entire harvest process takes place without the plant parts ever touching the ground.
2. Drying
The drying process takes place immediately following harvest. The harvest is dried within four hours and then compressed into pellets. Because we heat our drying facility indirectly, the plant material does not come into contact with any exhaust gas.
3. Carbon dioxide extraction
We send the pellets to an extraction company in Germany that processes only organic materials. The plant material undergoes extraction by supercritical CO2 extraction. It uses CO2 under high pressures to extract cannabinoids, terpenoids and flavonoids. When pressure is returned to normal, the CO2 simply turns back into a gas and evaporates.
Though it is not the cheapest extraction form, it is the most efficient because there is no risk of leaving residual solvents in the extract.
4. Dehydration and decarboxylation
In this step, the raw extracts are dehydrated and decarboxylated. CBD occurs in the cannabis plant as carboxyl acid (CBD-A). When this substance is heated, the acid releases a carbon dioxide molecule, thereby producing CBD. This process is known as decarboxylation. This is the only way to ensure the subsequent therapeutic effects, although research is beginning to emerge about the medicinal effects of CBD-A.
5. Mixing, testing and filling
We never mix our CBD extract with alcohol, but rather with hemp oil or coconut oil. This step is necessary to increase the bioavailability and the absorption of CBD through the digestive tract. Only when the finished CBD oil meets our high standards do we put it into bottles or capsules.
Why we get CBD from hemp and not from cannabis
Cannabis naturally produces higher levels of THC and lower levels of CBD. Hemp, on the other hand, is renowned for containing high concentrations of CBD and negligible amounts of THC. EU regulations concerning hemp require all commercial hemp crops to contain no more than 0.2% THC. This puts Sensi Seeds' hemp in line with EU regulations, and at the same time, means that less processing is required to create CBD products (since THC does not have to be removed).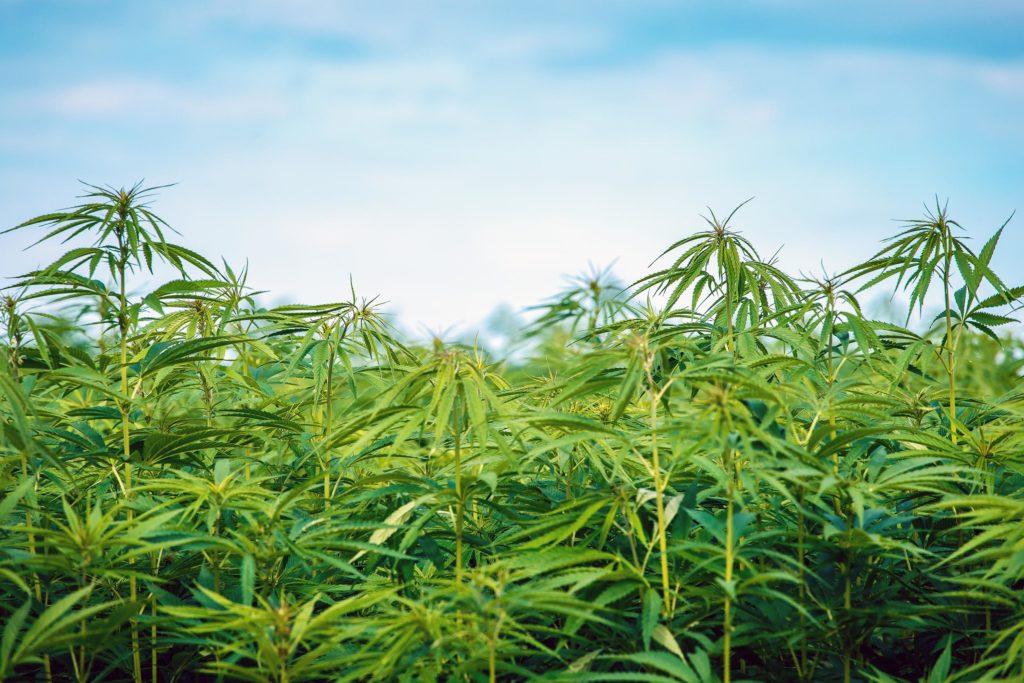 At HempFlax and Sensi Seeds, we believe in natural cultivation and careful selection, which means that the hemp strains used are under constant development. For its CBD products, HempFlax cultivates a specially bred strain.
The use of pesticides and nutrition
Hemp is a special plant. It grows quickly, easily, and without the need for pesticides. We also recognise that pesticides and other toxic chemicals do not belong in the health and food products that we make from hemp. All our plants are therefore grown without pesticides or herbicides. In addition, our philosophy is that the quality of a natural product starts outside, in the field, which is why HempFlax uses no chemical nutrients and works only with animal manure. As a result, our hemp grows as nature intended.
Tested three times
HempFlax and Sensi Seeds both strive to produce the best product for customers while complying with regulations. To this end, HempFlax performs several tests in its own laboratory and also uses third party testing. The Spanish Fundación CANNA is a non-profit organisation that is not affiliated with commercial parties and is therefore completely impartial. The German company Ohmi Analytik GmbH also conducts tests for HempFlax. These tests take place in three stages:
Test 1
During this test, the raw plant material is examined to see how much CBD, CBD-A and THC are present. The natural form of CBD in the plant is always inactive: cannabidiolic acid or CBD-A. Through careful heating, CBD-A is converted to CBD. This process is called decarboxylation and occurs after extraction.
Test 2
The second test is carried out after extraction and decarboxylation. This test indicates the concentration of CBD in the extract, as well as any other cannabinoids that are present. This test also checks whether pesticides, heavy metals or other undesirable elements have accidentally been released into the extract. HPLC analysis is used to conduct this test.
Test 3
The cannabinoid percentages are measured again for the Premix, with special attention to the percentage of CBD (HPLC test).
Your health is our driver, and it has been since 1985
Cannabis is a fantastic agricultural crop and medicinal plant. We spare no expense or effort in the production of our CBD oil. Sensi Seeds CBD oil is produced from organic hemp grown for fibre and from whole plants. Together with our sister company HempFlax, we have perfected the CBD extraction process over many years. The result: high quality products with the promise of consistent quality and 100% natural.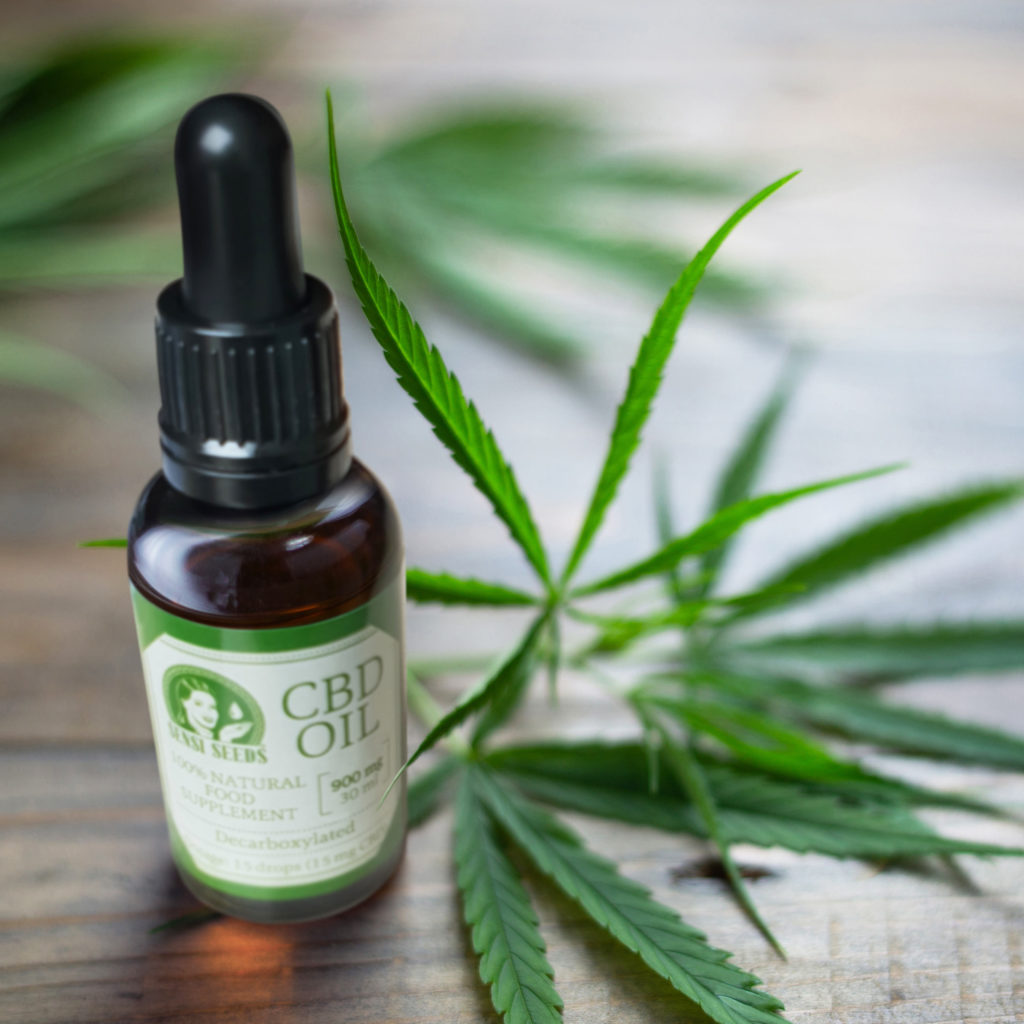 Sensi Seeds CBD strains
Sensi Seeds has been hard at work developing its own proprietary CBD strains. After years of research, the first of these strains has finally been released to the public.
Himalayan CBD: Kush x Hindu Kush CBD
Himalayan CBD has a stronger CBD presence than any of the rest of the current Sensi Seeds catalogue. Its parents are OG Kush and Hindu Kush; typically, these plants have a THC:CBD ratio of 1:2. To make things easier for growers, this strain is also feminized. With an XXL yield and an affinity for temperate climates, this strain is perfect to grow in a European summer. Consumers can expect a relaxing high, yet not a knockout, given the higher CBD concentration.
Disclaimer:

This article is not a substitute for professional medical advice, diagnosis, or treatment. Always consult with your doctor or other licensed medical professional. Do not delay seeking medical advice or disregard medical advice due to something you have read on this website.