Two Amsterdam-based chefs are putting a new twist on some very old highs, creating haute cuisine dishes incorporating mind-altering herbs from around the world. After a successful local start, they're hoping to make their High Cuisine concept a new culinary wave worldwide with a cookery book and TV series.
This 'psychoactive gastronomy' takes the recent cannabis cookery trend up a notch, using exotic (safe, and mostly legal) ingredients like kanna, Syrian rue and 'magic' mushrooms to create a semi-orchestrated journey over several hours, courses and states of mind.
With a growing network of collaborators, the High Cuisine project also aims to extend recent developments in healthy diet and provenance of ingredients, as well as provoke discussion of the social meaning of intoxication, the difference between 'herbs', 'drugs' and 'medicines', and issues such as re-evaluating tribal wisdom, and the damage inflicted on peasant communities by the war on drugs.
AN UNUSUAL COMMISSION
The chefs, Noah Tucker from New York and Tony Joseph from London, worked in various Michelin-standard kitchens before ending up in Amsterdam, where they met and began working together in 2008.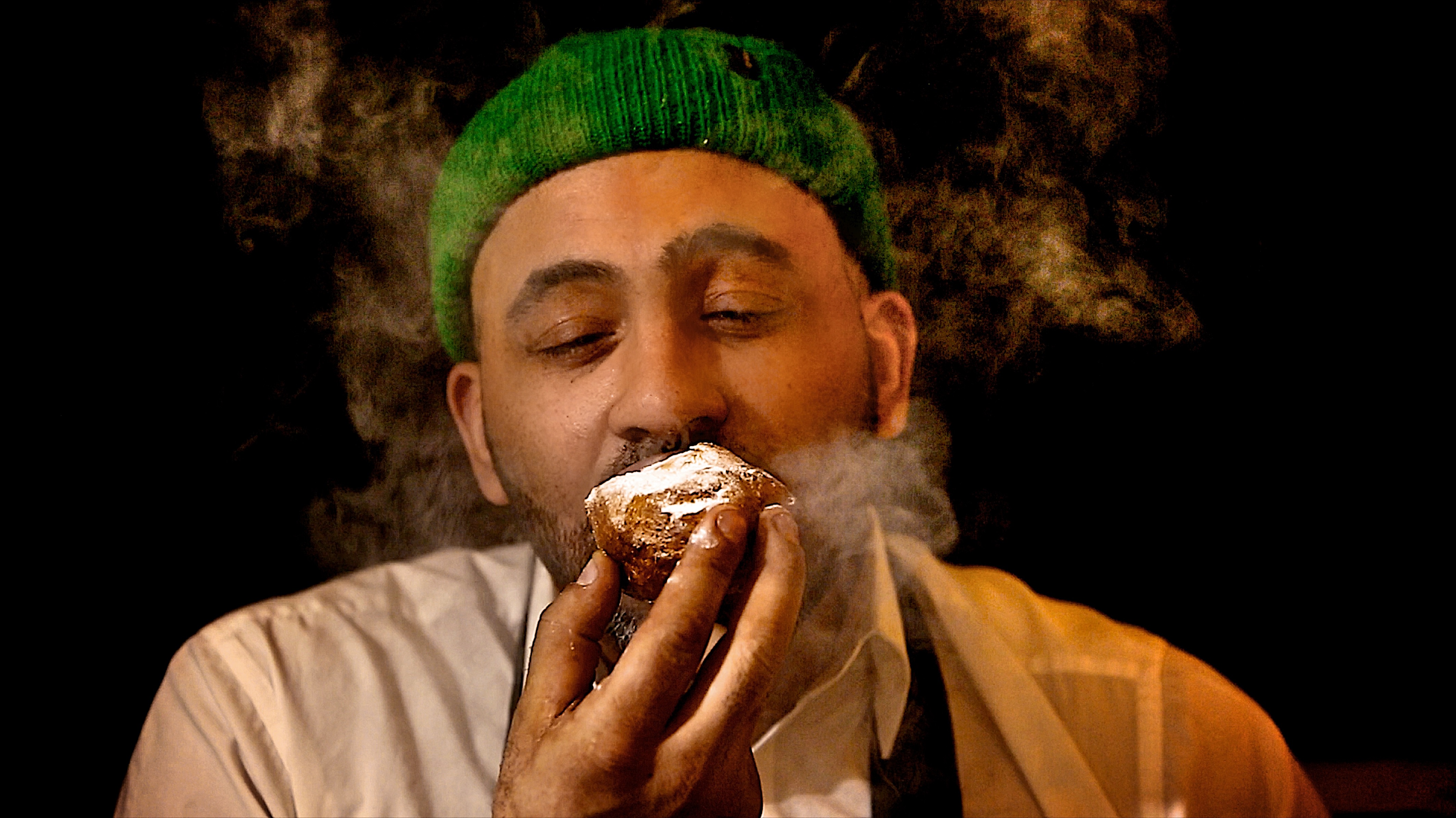 Having run their own restaurants and consulted to various high-end hospitality projects in the Netherlands, they were commissioned in 2014 to create a private 'psychedelic dinner' for a group of friends.
Following several months of after-hours research into recipes, choosing what herbs to use then testing dosages and finally a try-out dinner for around 25 willing guinea pigs, an 8-course tasting menu was served in early 2015.
The dishes utilised all parts of the cannabis plant from seeds and leaves to buds, vapour and concentrates (oil and hashish). Other psychoactive herbs used included kanna (a euforiant from South Africa), Syrian rue (a mildly-psychoactive seed from the Middle East) and cultivated psychedelic 'truffles', which are legal in the Netherlands to sell and consume.
DEVELOPING THE CONCEPT FURTHER
The success of the meal and the amount of research they had already done prompted the chefs to team up with a writing and documentary making duo who had been involved with the tastings. The new High Cuisine team has ambitious plans to to take the concept further.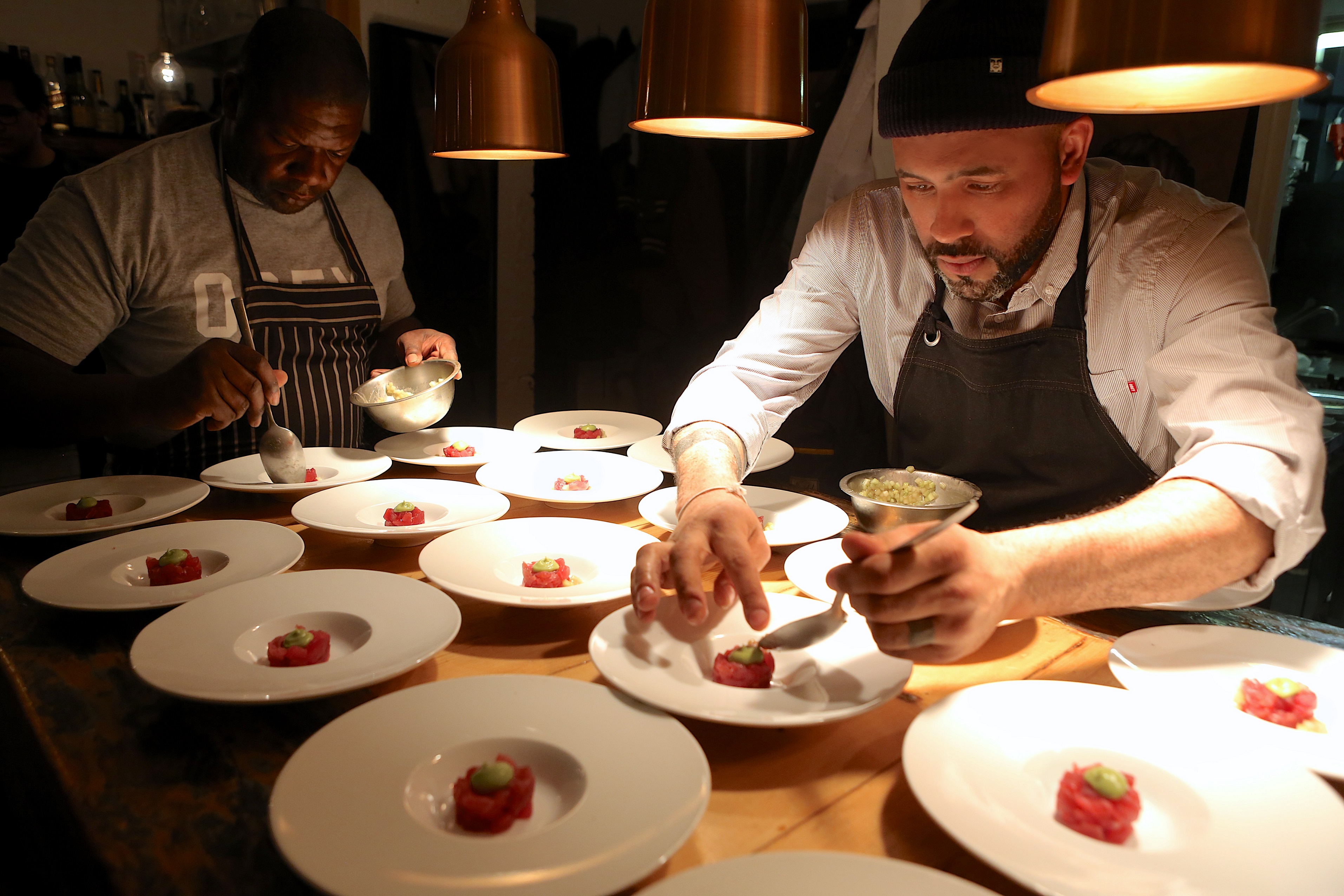 A cookbook of around 100 mind-altering dishes and cocktails is in the works, aimed at professional chefs as well as amateur cooks and 'foodie' psychonauts. They are also working on a series of travel/cookery shows that will take them to the countries where the exotic – and often sacred – herbs grow, and meet the shamans, bush doctors and herbalists who use them. Countries planned for the first series include Brazil, Mexico, Laos and Indonesia.
FINDING COMMON GROUND
The first episode is set in Amsterdam and uses just some of the dozens of mind-altering herbs, leaves, barks, roots and seeds available online, anywhere. The chefs meet local experts in old Dutch medicinal herbs as well as modern cannabis testing techniques and restauranteur colleagues.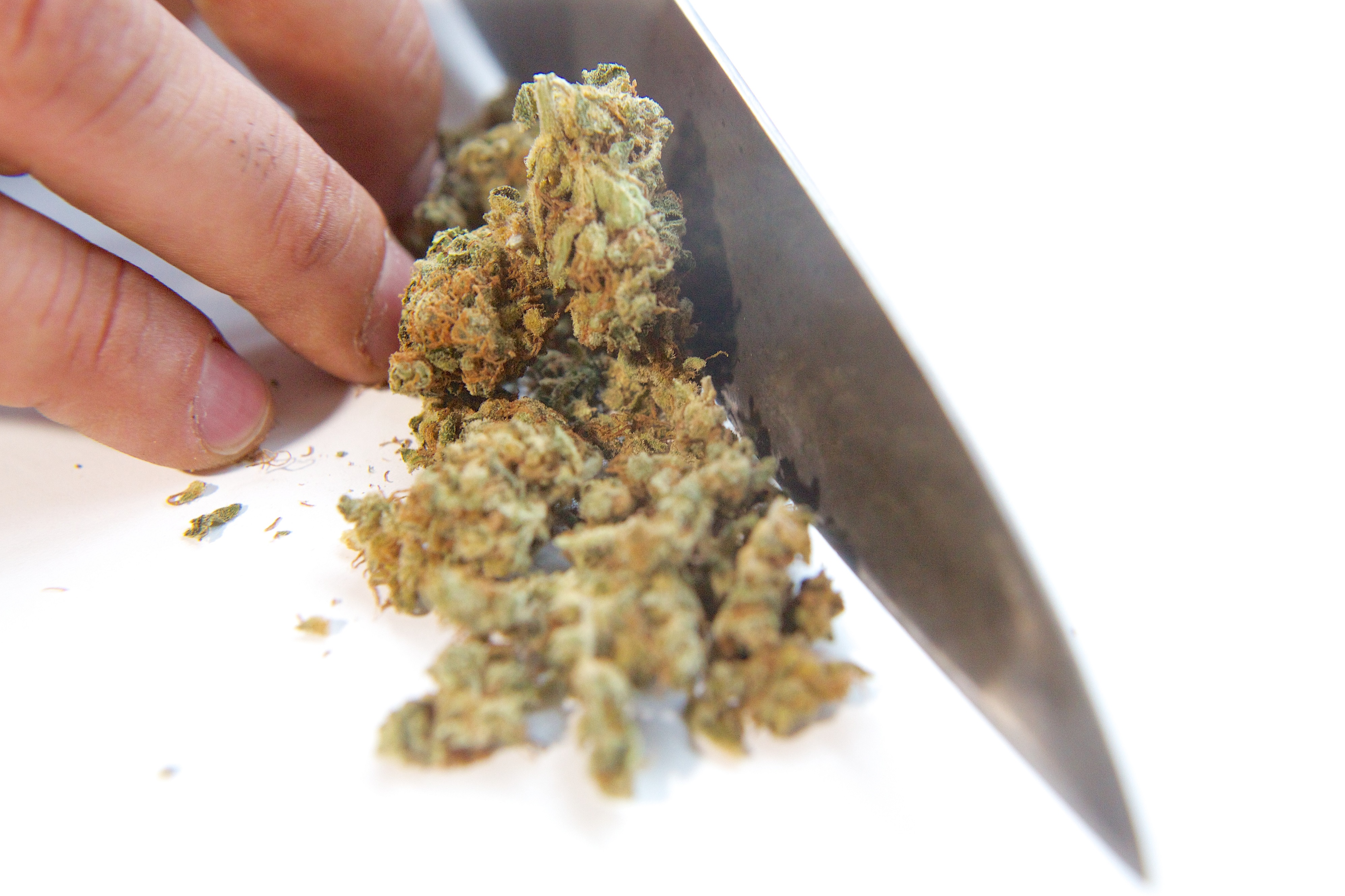 Currently, new herbs are being investigated and native ingredients researched from Africa, the Americas and Asia, but also lost or suppressed European traditions of the indigenous druids and Celts, such as mind-altering herbal ales and 'love potions'.
The overarching philosophy is that we are all indigenous to planet earth, and every society has good reasons to get high.
But besides providing a healthy alternative social lubricant to alcohol and an eating experience that aims to delight the brain as well as the taste buds, High Cuisine also has more serious ambitions.
BEHIND THE FOOD FUN, SERIOUS ISSUES
The team is consulting with NGOs like the Transnational Institute (TNI) on how the war on drugs affects peasant farmers from Peru to Laos; with indigenous rights organisations concerned with loss of tribal herbal knowledge or its over-exploitation and appropriation, and respectable psychedelic research organisations.
The aim is to start a number of conversations, about: how we get 'high', with what, and to what end? What makes a plant "a drug" as opposed to an ingredient or a spice? The role of herbs in our mental as well as physical wellbeing – a debate raging for thousands of years, mostly recently expressed in the 'clean, healthy eating' and medicinal marihuana movements.
To be an interesting, tasty addition to contemporary psychedelic trends, from 'micro-dosing' of psychedelics for focus and creativity by Silicon Valley execs, to the boom in ayahuasca tourism and the correlating interest in indigenous tribal herbalism.
The High Cuisine project also dovetails with new scientific research that shows psychedelics have a promising role to play in treatments for conditions ranging from depression, OCD and ADHD, to trauma and coming to terms with mortality.
In aiming to build (commercial) relationships between Western herb suppliers, indigenous growers and harvesters, and conscious consumers, High Cuisine aims to transcend mere trend and become a genuine movement.
You can see the trailer for the first episode of the High Cuisine series, download a number of free recipes, and register to receive project updates at: www.highcuisine.com