Mexico has had a history of serious problems with drug cartels. President Calderon's 'drug wars' exacerbated the situation, suggesting that harsh laws weren't the answer. Now, the country has adopted a more progressive approach. Medicinal cannabis was legalised in 2017, and recreational cannabis has now effectively been decriminalised for personal use.
Capital
Ciudad de México (Mexico City)
Recreational cannabis
Illegal

Medicinal cannabis
Legal since 2017
Cannabis laws in Mexico
Can you possess and use cannabis in Mexico?
In 2009, Mexico's government introduced a new ruling on possession and personal use of cannabis. If an offender is caught with five grams or less of the drug, it is not regarded as a criminal offence. However, if the amount is above this, the offender may receive a prison sentence.
If below five grams, the police need to see evidence that the cannabis is for immediate, personal consumption. There are certain other restrictions in place. For example, the offender must not be outside a school or prison.
At the start of 2019, a further change to the law was made, ruling that all federal judges must grant 'amparo' (exceptional or extraordinary) constitutional appeals for the use of recreational cannabis. However, here's where things get complicated.
In practice, the individual wishing to use cannabis must do the following:
They must apply for a permit from the Federal Commission for the Protection Against Sanitary Risks (which will allow them to cultivate cannabis seeds).
As this request is banned by General Health Law, their request will be rejected.
The individual must then turn to a Federal Appeal Judge to request for the case-law to be applied in court.
The indirect appeal lawsuit is then settled by a District Judge, who has the power to grant the request. This forces the Federal Commission for the Protection Against Sanitary Risks to issue the permit.
This essentially means that judges must treat adult recreational cannabis use as a right, not a crime.
The laws relating to recreational use of cannabis look set to change further. In 2018, Andres Manuel Lopez Obrador (then president-elect) and his interior minister Olga Sanchez Cordero put forward a bill to legalise cannabis.
If passed, the new law will permit individuals to possess up to 20 plants for personal consumption. The law would also cover the regulation and monitoring of the plants' sale, production and use.
This comes in the wake of five previous court cases, where the country's supreme court ruled in favour of citizens suing for the right to use cannabis recreationally.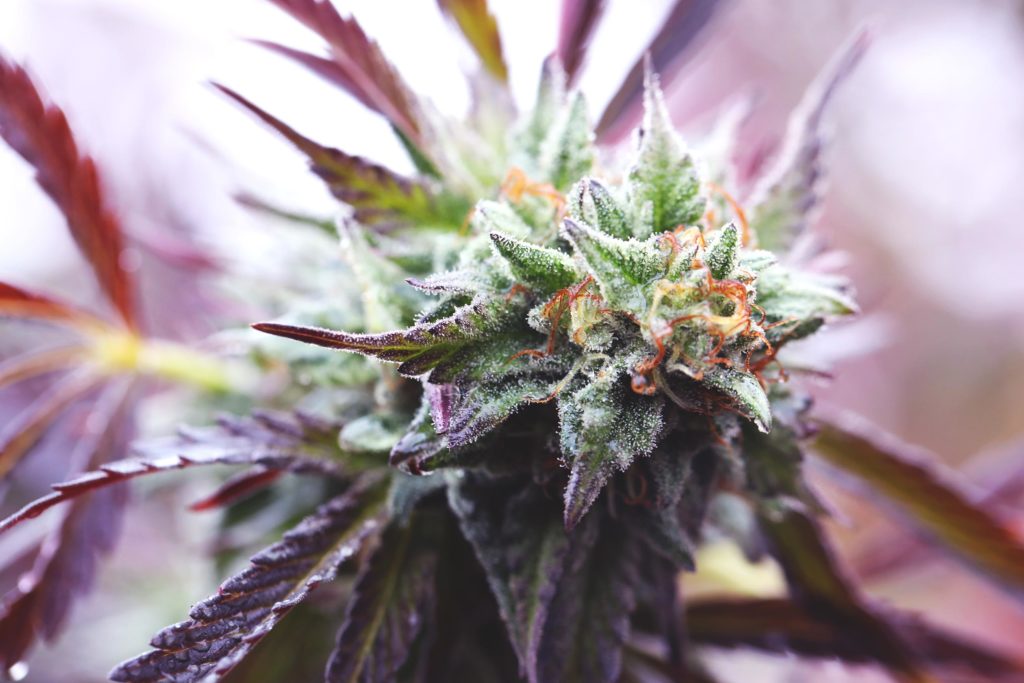 Can you sell cannabis in Mexico?
The sale, supply, import or export of cannabis is illegal in Mexico. Offenders may receive a prison sentence if they're caught supplying the drug to others. In accordance with the Federal Criminal Code, this is between 10 and 25 years in prison.
The country has historically had serious issues with drug trafficking, and the government's approach in the past may have worsened the problem, rather than resolved it.
Mexico's 'drug war', first started during Felipe Calderon's presidency in 2006, has, according to Drug Policy Alliance, resulted in tens of thousands of deaths. The government's attempt to eliminate the drug trade by taking out key cartel figures only resulted in a bloody power struggle.
Statistics from this time show that most detentions for drug-related crimes didn't result in a conviction. During Calderon's presidency, the total number of detentions was 226,667. Of these, only 33,500 were convicted, which suggests a large number of innocent people were being wrongly detained.
Can you grow cannabis in Mexico?
Recent reforms to the Federal Criminal Code meant that prison sentences for cultivating cannabis were reduced. This is especially the case for those who grow the plants for personal consumption only. This has now been effectively decriminalised.
The new law states that: "proceedings will not be initiated against a person who is not a drug addict and who is detained for the first time in possession of a quantity of narcotics…determined to be for personal consumption."
Is CBD legal in Mexico?
In 2017, CBD products were made legal for medicinal purposes in Mexico, providing they contained less than 1% THC. Experts believe that the ruling means that CBD will soon be available as an everyday health product.
Raul Elizalde, President of HempMeds (Latin America) commented to Forbes.com: "A good point about this regulation in Mexico is that any product with a THC concentration higher than 1% can still be registered with the government and sold as a prescription… The best part is that [cannabinoids] with below 1% THC content can be in medicine, supplements, lotions, food, anything. This is very, very good for our country, and I think we're one of the very first in the world to take that path."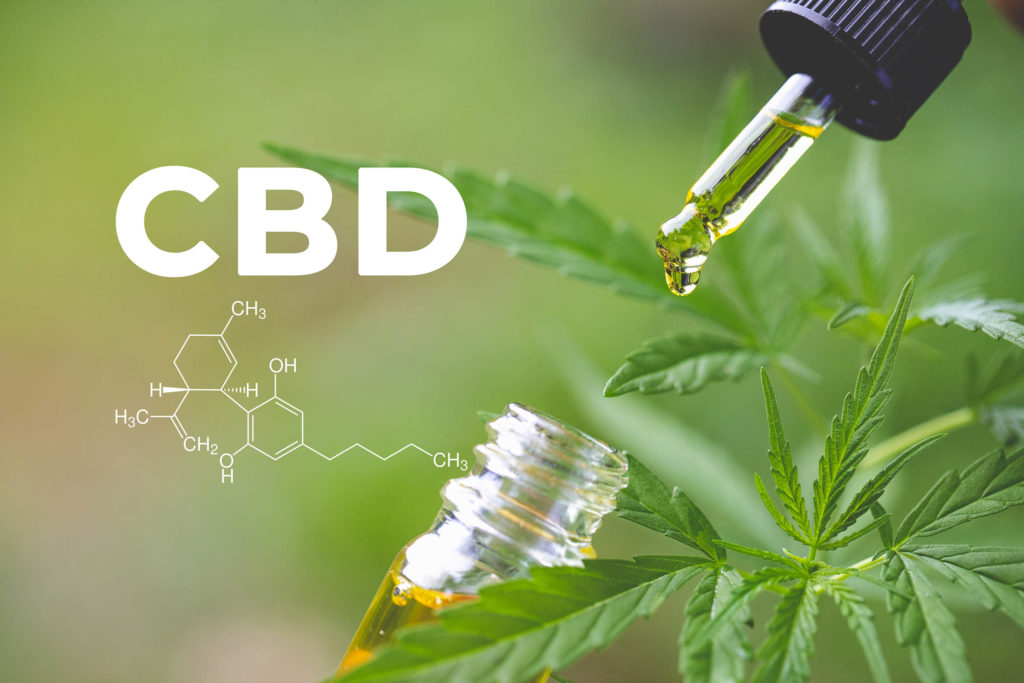 Can cannabis seeds be sent to Mexico?
In 2018, Mexico's Supreme Court ruled that cannabis seeds could be legally purchased for recreational use, after applying for a special permit from the Federal Commission for Protection Against Sanitary Risks.
However, this procedure presently involves court appeals and seeking the approval of a District Judge, and could be a lengthy process.
It's ambiguous as to whether they can be sent into the country or not.
Medicinal cannabis in Mexico
In 2017, President Enrique Pena Nieto passed a bill, legalising the production, cultivation and use of medicinal cannabis products in Mexico. The products must contain less than 1% THC (the substance responsible for giving the 'high').
The decision was widely supported by the country's Senate and Lower House of Congress; with the bill passing 347-7 earlier in the year. The new law permits the cultivation, harvesting, production, buying and supplying of cannabis for therapeutic purposes, or for scientific research.
Although the law received overwhelming support at governmental level, other factions in Mexico were not so impressed. The Catholic Church in particular has been vocal about its disapproval. In an editorial, it wrote: "A drug is a drug, even if it's sold as a soft medicinal balm."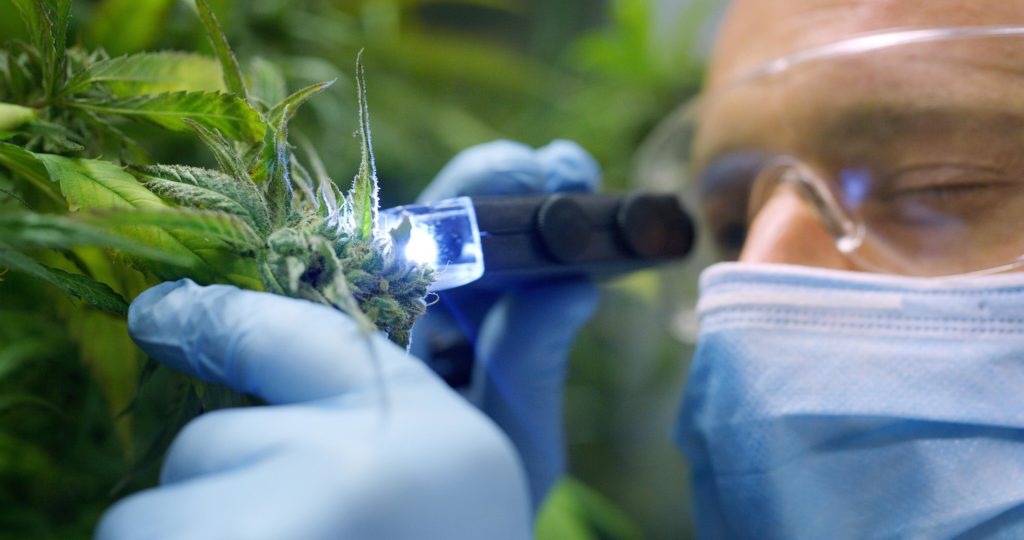 Industrial hemp in Mexico
At present, Mexican law bans the cultivation and production of industrial hemp. However, hemp production is something that the government has been considering. For example, in 2013, Pedro Aspe, a former finance minister under ex-President Carlos Salinas, told IPS that hemp production "has economic aspects that should be addressed. We will have to see how to regulate it."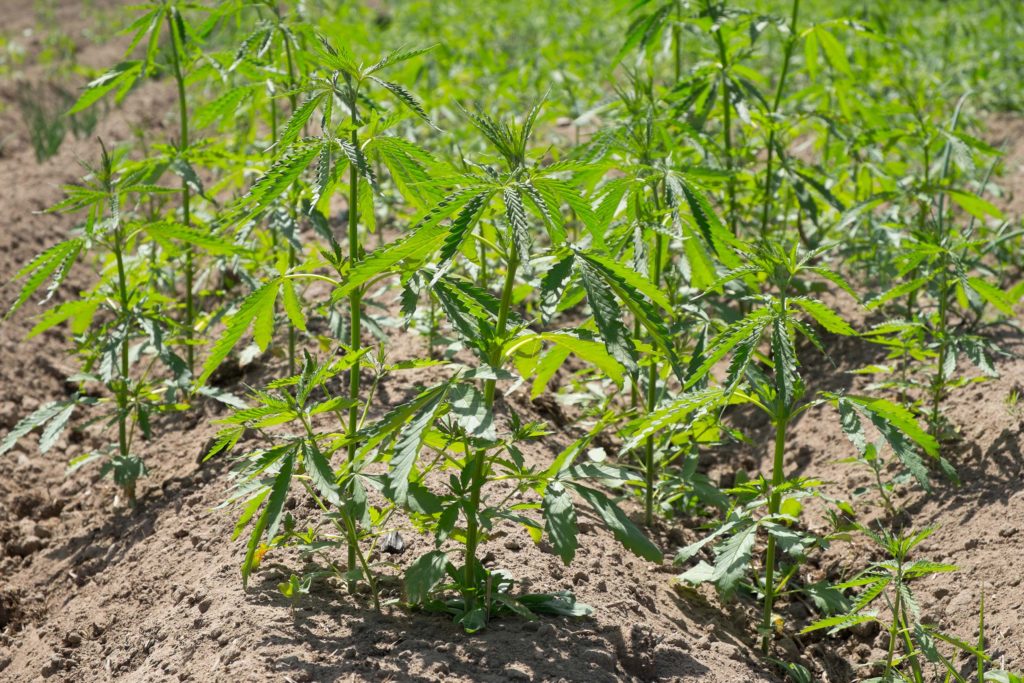 Good to know
If you are travelling to Mexico (or currently live there), you may be interested to know the following:
Despite the government adopting a progressive approach, the Mexican public's attitude to decriminalisation of personal cannabis use is conservative. In a recent survey, only 37% of the public supported it.
Mexico briefly legalised all drugs in 1940, before revoking this shortly after.
If Mexico legalises cannabis after passing the bill put forward in 2018, they'll be the third country in the world to do so.
Cannabis history
It's believed that cannabis was first introduced in Mexico by the Spanish, in the 16th century CE. This was in the form of hemp. Spain encouraged the cultivation of the plant, largely because of its usefulness in terms of making rope and fabric.
However, when Mexico gained its independence from the Spanish in 1810, the hemp industry declined. This was mainly due to the fact that the subsidies received from Spain had ceased.
Other experts believe that cannabis was present in the country before the Spanish arrived. Referred to as pipiltzintzintli, cannabis was thought to have been used by the indigenous Mexican people for ritual purposes, and for divination.
Whichever way it entered the country, cannabis use was prevalent by the late 19th century. It was used for recreational purposes, and also medicinally to provide pain relief. In 1892, cannabis was banned at Mexico City's military hospital, in a bid to tackle violence and disorder. By 1920, the Mexican government made the decision to ban all production, sale and recreational use of the drug entirely. Seven years later, the export of cannabis was also made illegal.
Cannabis made the headlines again in the 1970s, when a US-sponsored programme sprayed paraquat on cannabis fields in Mexico in an attempt to eradicate its growth. These eradication efforts continued for years.
It's only in the 21st century, after Calderon's damaging 'war on drugs', that the laws are finally starting to change.
Mexico's drug cartels
Drug-related violence is a big issue in Mexico. There are several cartels operating in the country, such as Beltran Leyva (originally run by four brothers), the Gulf Cartel (which dates back to 1918) and Los Zetas (originally members of the military elite).
In 2006, the newly elected President, Felipe Calderon, deployed over 6,500 soldiers to mark the start of his war on drugs. Within the first few weeks, 62 people were killed. This number escalated rapidly. By the end of the first year of Calderon's 'war', 2,837 were dead. 2009 saw 9,635 deaths.
Calderon's approach has since been criticised heavily. However, in his final state of the nation address in 2012, the president defended his decisions, and blamed the US for supplying the cartels with almost "unlimited access" to weapons.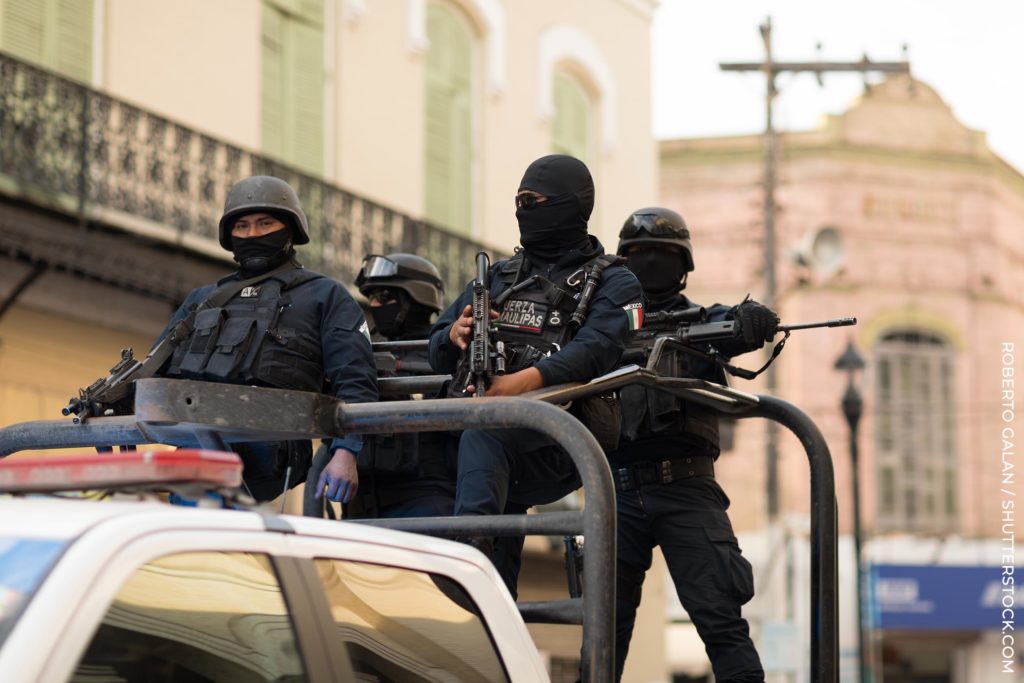 It's believed that the death toll during Calderon's administration was around 60,000. Experts suggest that the figure was as high as 120,000 by the end of 2013, with 25,000 people missing.
The question is – what went wrong? Firstly, Calderon's attempt to break up the cartels only destabilised the illegal industry, which caused internal power struggles (and more violence).
Secondly, corruption was rife among the military. A 2009 study showed that 93.6% of municipal police in the country relied on corruption to make enough money to live on. The military and police were willing to accept bribes, which meant that the heart of the illegal drug market was never really at threat.
Since then, the Mexican government's approach has changed, demonstrating a more progressive perspective.
Attitudes to cannabis
Despite its use being fairly widespread in the country, Mexico is largely conservative in its attitudes towards cannabis. 81% of the population identify as being Catholic, and echo the Catholic Church's vocal belief that cannabis is a harmful drug.
According to a 2015 survey, 82% were against the sale and distribution of cannabis in Mexico, and 73% were against legalising it for recreational use. However, 76% supported its use for medicinal purposes.
Will cannabis be legalised in the future?
Certainly, Mexico has adopted a far more progressive attitude to cannabis laws in recent years. The former president, Vicente Fox Quesada, has been outspoken about his support for legalisation. Together with Fernando Belaunzaran (a former congressman), he's been pushing for cannabis to be legalised since he put forward a bill in 2012.
Vicente Fox Quesada told Rolling Stone: "It's the very first step to start taking away from cartels all the money they get from this illegal activity. This is a slow process, but I'm sure it will happen one day soon."
Whether the recreational use of cannabis will be fully legalised or not remains to be seen. Mexico is in the unusual position of having politicians that are generally in support of its legalisation, and a general public with a far more conservative view.
Disclaimer:

While every effort has been made to ensure the accuracy of this article, it is not intended to provide legal advice, as individual situations will differ and should be discussed with an expert and/or lawyer.