"Hemp could revive rural Ireland," says Jim Miller, one of the co-founders and chairman of Ireland's Hemp Co-operative. "It's an opportunity we've yet to harness, but right now, our biggest challenge is to develop the industry in a sustainable way that energizes Ireland's cottage industries and supports small business. That's our goal."
These are words that could have been spoken by Ben Dronkers, founder of Sensi Seeds and the Hash Marihuana & Hemp Museum, over two decades ago when he decided to expand his interests and business ventures into the near-extinct Dutch hemp industry. That business venture became HempFlax, and has gone from strength to strength as it has expanded. However, when Ben founded HempFlax in 1993, he was doing it almost single handedly. Jim Miller has the support of a group of like-minded business people.
The Hemp Co-Operative, established in January 2017, is the first organization of its kind in Ireland, and is a collaborative effort by a group of farmers and hemp enthusiasts including Ed Hanbidge, Kate Carmody, Adrian Fay, and Miller. It's dedicated to the development of Ireland's hemp industry. According to Miller, the industry is still in its "infancy" but growing steadily.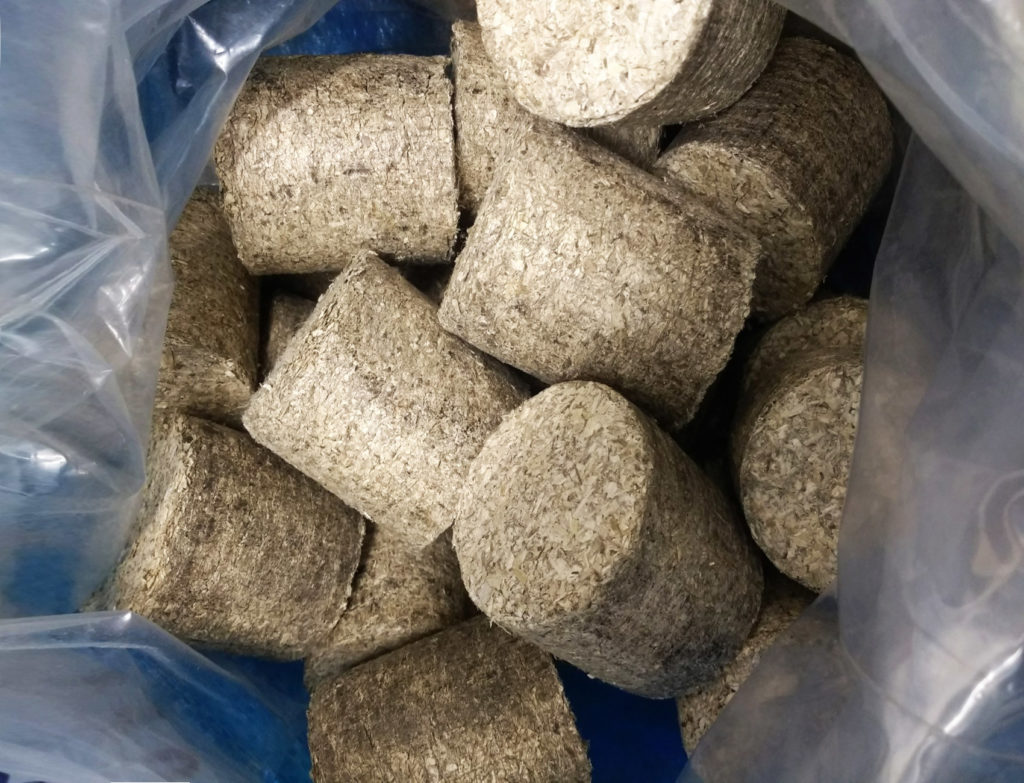 "The problem is not growing hemp. It grows easily here. There are some seasonal challenges, but nothing that can't be overcome. What we don't have are the processing and manufacturing centers, the marketing support, or the educational infrastructure. The Hemp Co-op is working closely with farmers, universities and other stakeholders to develop these key support sectors."
Ireland's Hemp History
The idea that hemp could boost Ireland's cottage industries is not new. It first appeared in 1866 when George Sigerson published a pamphlet called, "Cannabiculture in Ireland: Its Profit and Possibility," a copy of which is still held in the National Library of Ireland. In it, Sigerson details the many uses of hemp in Ireland as well as the plant's botany, ideal soil conditions, harvesting, and much more.
Sigerson was adamant that hemp fibre was a raw material of "value," from which "ropes of all kind" including "fisherman's net, sail-cloths, sackings … [and] canvas" could be made. He wrote: "To an island-kingdom like our own, it is evident that … the home-growth of a crop from which such articles can be manufactured should be of superior importance."
Despite Sigerson's enthusiasm, Ireland's hemp industry never really happened. It's possible that hemp was grown up to 2,000 years ago, but historical records date back to the 18th century. It wasn't a commercial crop until the early 1900s when it was grown alongside tobacco as a wind-breaker, and it was used in the early 1940s for bird seed. But since the 1980s, there has been growing interest in the plant's use as a non-food crop, and since 1995, focus has shifted to hemp as an energy source, and fibreboard manufacture.
Barriers to Ireland's Hemp Industry
So far there are only two hemp companies in Ireland that are wholly Irish owned: Irish Health Oils, set up by father and son Luke and Mark McGuinness in 2008 and Canabaoil, owned by wife and husband Laura Foley and Daniel Lyons. For now, most of the hemp products, such as oils, flours and clothes available from shops like The Dublin Hemp Company and The Weed Solution are imported from Germany and Holland.

"For us, it took a year to get the license to extract whole flower for CBD oil," explains Foley. "Part of the reason it took so long was because no one had made an application for extracting oil previously. We had to put together a business plan to show what we were going to do with any by-products, and to see if it was a viable business. The Health Products Regulatory Authority (HPRA) worked closely with us, coming up with questions that helped develop the business idea. But yes, it took a year."
The lack of machinery to harvest and process the hemp is also a big problem. "I know hemp farmers who are growing acres of hemp," says Foley, "but at the end of the season they can't harvest it, and if they could, they have no one to buy it because no one has the processing facilities to turn it into products like oil or fuel."
Boosting Ireland's Hemp Industry
To date, seven farmers have received licenses to grow hemp, but to move to the next stage they need investment in processing machinery. "The first thing we need is a portable decorticator," says Ariane Forster, owner of The Weed Solution, and committee member of The Hemp Co-op. "That will allow us to extract the fibres from the crops, which opens the doors to a whole new ranges of products."

Argina Fuels, a company that specializes in smokeless fuels, is developing a hemp briquette, and has completed the research phase. "We've proved a concept," explains Robert Johnson, Argina's research and development manager. "Hemp briquettes burn, and are eco-friendly."
The company is keen to get the product to market, "but to process the hemp efficiently, it needs to be turned into pellets at the farm. Then shipped to be converted into fuel. For this, we need a special compressor, and right now, we don't have one but it's a potential investment opportunity for us."
The food versus fuel question is also a consideration for the industry, as Johnson points out, "fuel is the lowest value product," but non-food crops are easier to grow, as they don't require so much maintenance or pesticides. Plus, hemp perfectly complements the current consumer trend towards sustainable and vegan products, another opportunity.
All of these are issues that the Hemp Co-op has plans to tackle, while at the same time working with universities to develop the educational infrastructure to support future industry. They have partnerships in place with various institutions around the country, and are currently working with a PhD student in Limerick Institute of Technology who has successfully developed Hempcrete to be used as building material.
A perfect blend of traditional and modern
Another up and coming Irish Hempcrete business is Hempbuild, the venture of brothers Shane and Ronan McDermott. Recently they attended a networking event at HempFlax to share their knowledge and experience of combining traditional building, stucco and plastering techniques with the unique qualities hemp has to offer.
When asked 'why hemp?', Shane has no hesitation in naming the reasons why hemp is such a perfect addition to their twenty years of experience of traditional lime plastering. "Number one, because it's a natural product. When we looked into the carbon footprint … and how the hemp performs and behaves throughout its life in the building, it ends up actually being a carbon-negative product. …It's easy to work with, it's light, it's strong. It's a perfect substrate for breathable plasters and traditional lime plastering. The insulating properties combined with the thermal mass properties make it an ideal material for new-build, retrofitting, renovation… There's a lot [of reasons]!".
At Hempbuild we have a great selection of hemp-related construction products. We are the Irish and UK distributors of hempcrete isohemp blocks and Hempflax hemp fiber insulation. We have a streamlined delivery, installation and consultancy service and deal with all of our customers in a fast and efficient manner. We supply the isohemp modular block system and accessories which range from a variety of hemp lintels, wall ties, adhesives, and plasters, along with the associated finishes.

Our HEMPFLAX PLUS insulation is an amazing product. This product is sustainable non-toxic fibre, and gives great insulation in roofs and walls. It is also mould resistant, which is crucial for Ireland's damper climate. It comes in sizes ranging from 60 mm to 160 mm thickness.

We also supply a 3 mm to 8 mm HEMPFLAX FELT which is again, a sustainable product used for under wood flooring and has a high rate of sound absorption, and is also mould resistant.

If you are considering a new build, Isohemp pro structural is a full system that has made it possible to have a hemp home that significantly helps the environment. This product makes it possible to erect your bespoke multi-story dwelling quickly and easily with a reliable structural integrity. We also supply all the raw materials to mix your precast hempcrete. With our Isohemp binder and shives it is possible to mix your hempcrete on site.

-Shane McDermott
Contact Hempbuild via their website.
Growing the Irish Hemp Industry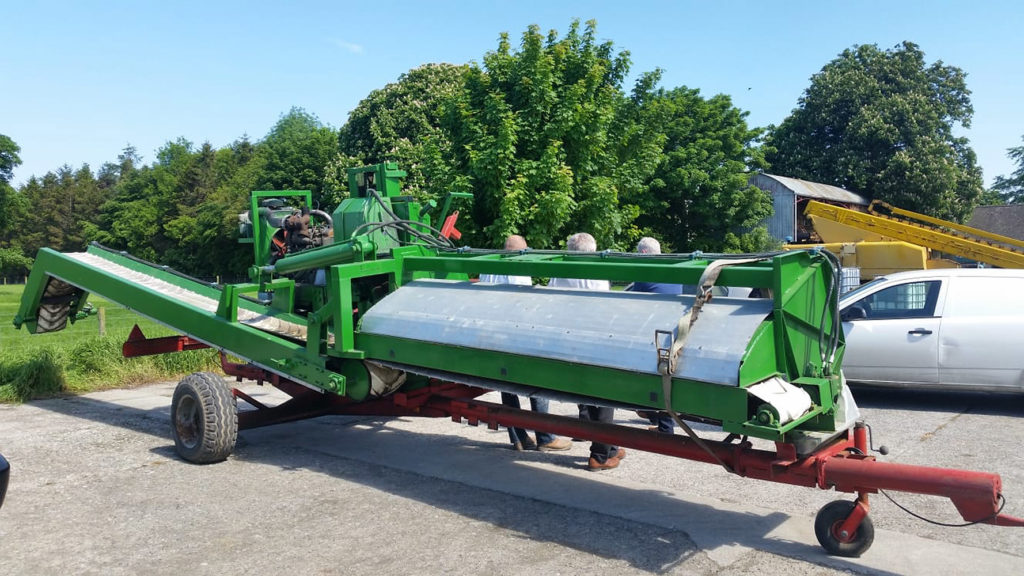 Jim Miller says that convincing Irish farmers to switch will not be difficult: "Small farming in Ireland is destroyed," he says. "50 acres of farmland used to be enough to raise a large family. Now, you'd struggle with 200 acres. These days tillage farmers are earning €82 from an acre of wheat. Sure, that's not even enough for dinner at a nice restaurant."
One of the functions of the Co-op is to encourage farmers to make the switch, but that can't happen to scale till the machinery is available to manufacture marketable products. The Co-op is determined to manage this transition process at a steady pace to ensure a sudden surge in supply doesn't flood the market, while at the same time providing the industry with the support needed to grow.
"We are up and running, and open for business," says Ed Hanbidge, one of the co-founders of the Hemp Co-op. "We're not just focused on administrative issues like obtaining licenses, but also looking at market as a whole, and are willing to work with anyone. As well as Ireland's unique soil conditions and craft heritage, we're ideally positioned between the US and EU markets to be a leading force in the hemp industry.