Reports Autism, a condition that was rarely heard of 20 years ago and which is now the fastest growing developmental disorder. It is estimated that 1% of the global population suffers from autistic disorders. That equates to an alarming 73.9 million people. Could cannabis be a treatment? More and more experience-based reports on the subject are being produced.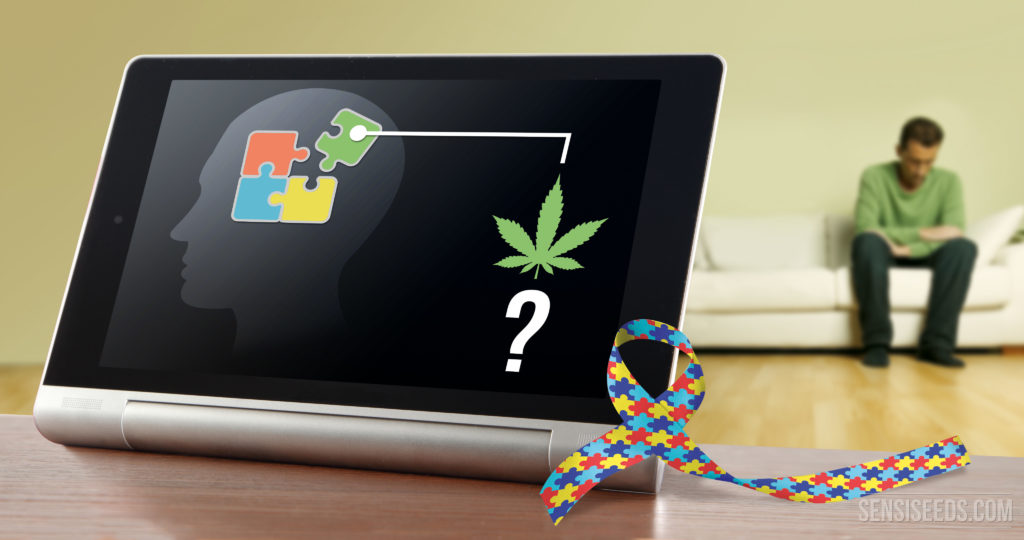 Autism, a condition that was rarely heard of 20 years ago and which is now the fastest growing developmental disorder. It is estimated that 1% of the global population suffers from autistic disorders. That equates to an alarming 73.9 million people. Could cannabis be a treatment? More and more experience-based reports on the subject are being produced.
Autism figures
Autism, otherwise known as autistic spectrum or autistic spectrum disorder (ASD), is a developmental disorder that can occur in different forms. It affects the brain; perception processing and information processing are impaired.
73.9 million people worldwide. That is a shocking figure. In the USA alone, 3.5 million people live with ASD:  1 in 68 children are affected, which can be further broken down as 1 in 42 boys and 1 in 189 girls.
From 2000 to 2010, the prevalence of autism in the USA increased by 119.4%. Scientists such as Stephanie Seneff predict that half of all children born in the USA in 2025 will suffer from an autistic disorder.
No precise data is available for Europe. Some sources state that 1 in 100 people suffer from autism, whereas other sources state that 6 to 7 per 1000 people have autistic spectrum disorders.
Comprehensive and conclusive explanatory models for the causes of autistic disorders are yet to materialise, as has been the case for a long time now. This article will not therefore focus on this issue either.
You can, however, justifiably speak of a global crisis, if you just let the figures mentioned above sink in a little.
Autism and its treatment
ASD cannot be cured, but that doesn't mean there isn't a range of treatment options that improve the lives of autistic people and those of their loved ones, as well as their carers.
There are means of early intervention, training social competences in groups, the psychotherapeutic treatment of comorbid disorders, speech therapy and occupational therapy, music and art therapy, or therapies involving animals and medical treatments. Something that hasn't been scientifically proven yet, but for which experience-based reports exist, are the effects of the administration of CBD-rich and other types of cannabis in bud or oil form.
Experience-based reports on the use of cannabis in autism
Parents of autistic children are becoming increasingly vocal when it comes to the use of cannabis, especially of CBD-rich varieties of cannabis or CBD oil for the treatment of autistic children. The lack of research isn't holding them back from taking into their own hands as regards their children's interests.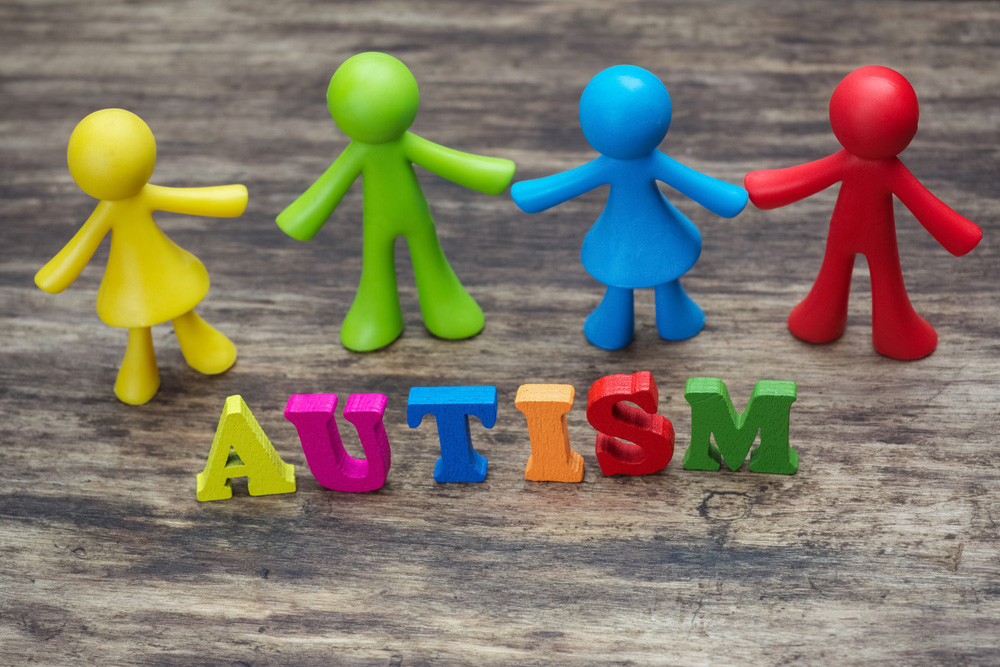 A strong indica for J.
The famous author and essay-writer Marie Myung-Ok Lee spoke publicly a few years ago about cannabis as a medical option for treating her autistic son: "Marijuana isn't a miracle cure for autism. But in our son's case it eases his pain and inflammation so dramatically that he can participate in life and learning again. It also protects him from the sometimes dangerous side-effects of pharmaceutical drugs. We have settled on a good strain (White Russian, a favourite pain-reliever for end-stage cancer patients) and a good dose. And now he's not in pain, J can go to school instead of a children's psychiatric hospital, where all too many of his peers end up as a result of violent behaviour."
CBD oil for D.
D. is autistic, behind academically and is unable to speak clearly. He is also developing a problem in his eye, for which he has already had a number of operations. Otherwise he is fit and very active. D. receives speech therapy. Four weeks after the boy was given CBD, his speech was much better, and his eye condition had also improved. Since taking CBD, D. is much more communicative, seems more alert and is able to concentrate on smaller things better. D. is given CBD oil at a different time to his usual drugs (with two hours between taking them).
The story of D. and his brother can be read on the Realm of Caring website.
First Marinol then cannabis
"My son (who is almost nine years old) has been on medications to address his severe autistic behaviours… None of the medications has ever made a difference, except for making his behaviours worse… A few months ago we tried the prescription drug Marinol and noticed a drop in the severe episodes, no fits and little to no aggression toward his teacher and family members on a daily basis. A few weeks ago we started him on cannabis and stopped the Marinol. He has been in a much better mood and is much easier to keep on task in the classroom now… He still has days when he gets angry and moody, but we can adjust the dose to help him through those days. I feel much more comfortable administering cannabis than something like Risperdal."
This contribution and other interesting thoughts can be read by following this link. The author of this article is Bernard Rimland, PhD, father of an autistic son, founder of the Autism Society of America and director of the Autism Research Institute, which is involved in gathering information on the topic of autism. In its experience, autistic children who are administered cannabis experience a considerable improvement in their symptoms, whether in relation to anxiety and panic, or tantrums and self-harm.
Charlotte's Web for J.
In addition to High-Functioning Autism (HFA), J. was also diagnosed with epilepsy, ADHD, asthma and anxiety disorders. The boy is described as friendly, smart and loving. After his MMR and chickenpox vaccinations, J. became lethargic and had an epileptic fit the next day. In hospital, he was diagnosed with viral meningitis resulting from the chickenpox vaccination. That was the beginning of an arduous journey with different anti-epileptic drugs. After a year of taking Charlotte's Web – a CBD-rich strain of cannabis – J. was barely recognisable: improved immune system, increased muscular strength, no sleeping problems, a child with a clearer head. His fine and gross motor skills had also improved and he was able to participate in normal lessons again. When the experience-based report was published, J. had already gone 54 days without epileptic fits simply by taking Charlotte's Web.
This detailed report can also be read at Realm of Caring.
Medicinal cannabis a life-saver for J.
Mieko Hester-Perez, founder of UF4A.ORG (The Unconventional Foundation for Autism), aims to explain autism and alternative treatments and therapies. Medicinal cannabis is helping her autistic son J., who has made many advances since he started taking it. He began to put on weight, became calmer and laughed more. His mother says that J. has been less "on edge," i.e. less irritable and nervous. Before he started taking medicinal cannabis, the boy had to swallow 13 different drugs a day, which made all his symptoms get worse, the older he got. Doctors had already prepared his mother for J.'s premature death, but the boy beat all the odds. J. consumes the cannabis strain that has been named after him "Joey's Strain" in the form of brownies.
What is clear from the experience-based reports outlined above is that cannabis has significantly improved the life of this small patient and his family. What is also striking is that there isn't a general cannabis medication that can be used for all. In each individual case, it is a different product or different strain that can be used for the medicinal treatment of autism. World-famous Harvard Professor Dr. Lester Grinspoon has also commented on the different treatment methods and the approach to cannabis-based treatments.
Lester Grinspoon on treating autism with cannabis
Associate Professor and Emeritus for Psychiatry at Harvard Medical School, Dr. Lester Grinspoon, published a document on the use of cannabis in autism in 2010.
In this paper, Dr. Grinspoon goes into the experiences of Marie Myung-Ok Lee, who administers medicinal cannabis to her son J. (the case is also briefly examined in the text above), in further detail. The professor asks scientists to take these experiences seriously and to conduct further investigations into medicinal treatment. He also criticises the following:
"Anecdotal evidence commands much less attention than it once did, yet it is the source of much of our knowledge of synthetic medicines as well as plant derivatives.  Controlled experiments were not needed to recognize the therapeutic potential of chloral hydrate, barbiturates, aspirin, curare, insulin, or penicillin."
There is still a long way to go, even though initial scientific research results are available.
Autism and the endocannabinoid system
Over the past few years, research has been performed into the links between autistic disorders and the endocannabinoid system. It was also proven that the regions of the brain which have the highest concentration of CB1 receptors are those that we assume are dysfunctional in cases of autism, in particular the cerebellum, the hippocampus and the basal ganglia (Bauman and Kemper 2005, Courchesne et al. 2007). Read more about it here.
Animal model tests have indicated that the endocannabinoid system is involved in or impaired by autism. This has two results:
At the end of a 2013 test, the researchers were "… raising the possibility that alterations in endocannabinoid signalling may contribute to autism pathophysiology."
In a 2015 experiment, they came to the conclusion that activation of the CB1 receptor by anandamide involving oxytocin controls the reward response through social interactions. "Deficits in this signalling mechanism may contribute to social impairment in autism spectrum disorders and might offer an avenue to treat these conditions."
Summary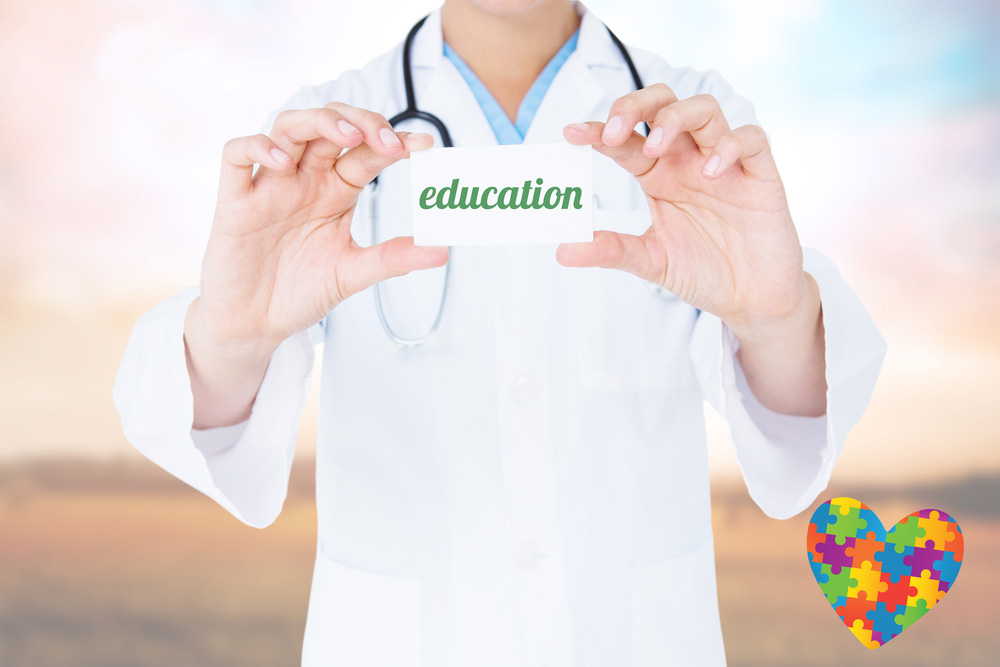 A life with autism is dramatic and radical for everyone involved. You cannot and should not expect cannabis to be a wonder cure for treating ASD, but the experienced-based reports referred to above provide a basis for further investigations.
However, independent research and clarification is required if you would like to gather more facts on the use of cannabis in the medicinal treatment of ASD. Only scientific evidence on the use of cannabis in autism therapy will be able to guarantee that cannabis can be made available to those who need it in the future.  In this sense…