Pasta Sauce Sometimes you really get a craving for a smooth, creamy pasta sauce, whether you are vegan, vegetarian or omnivore! We're here to help. Try this super-simple and delicious non-dairy avocado-based sauce, which you can make from scratch in only a few minutes.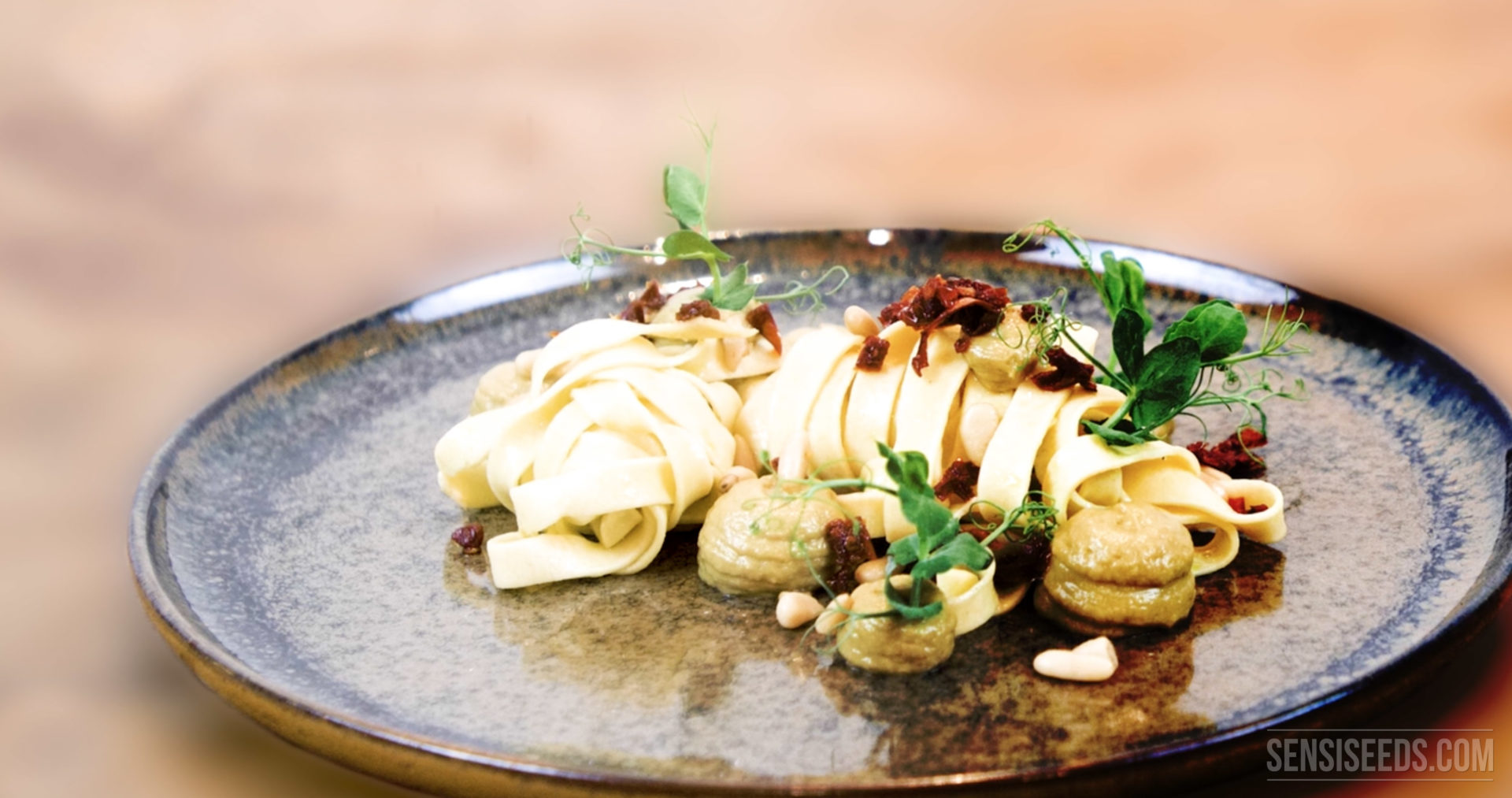 You will need
Jug blender, or food processor, or stick blender
Large bowl
Two large avocados
30 g toasted pine nuts
75 g sun-dried tomatoes in oil
200 ml coconut cream
Juice of one lemon
Preparation time
5 minutes
Recipe Yield (Servings)
3-4
Take the avocados and remove the skins and pits. Place them in a blender and blend for a few seconds. Add the pine nuts, sun-dried tomatoes, coconut cream and lemon juice. Blend until smooth and creamy. Serve with the vegan pasta of your choice.