Recently, the global banking conglomerate HSBC was struck with a $1.9billion fine for its role in a vast international money-laundering scheme.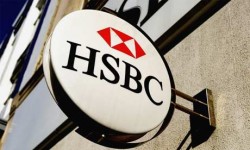 Recently, the global banking conglomerate HSBC was struck with a $1.9billion (£1.2 billion) fine for its role in a vast international money-laundering scheme, which washed hundreds of millions—if not billions—of dollars in illegal transactions, with Mexican and Colombian cartels among the direct beneficiaries.
Liquid drug money propped up global banking system in 2008
There have been various suggestions since the financial crisis of 2008 that one of the main crutches propping up the international economy during the worst of the fiscal upheaval was black-market drug capital, which amounts to as much as 3.6% of annual global trade and (by virtue of its illegality) is among the most liquid.
Now, questions are being raised regarding the wider role played by the banking system and the governments of various countries in the global network of illegal drug capital. HSBC may have been the public scapegoat, but other banks (such as Wachovia, which has now collapsed) have been implicated in the scandal, and there are signs of deeper corruption pervading the entire system that has yet to be exposed.
Importance of drug capital in the global economy
The level of significance attached to this 3.6% of global trade, which in 2009 amounted to approximately $2.1 trillion, indicates the true importance of keeping the trade illegal. "Black" or illegal money can be far more liquid than "white" as it does not come under the same level of scrutiny, is not subject to taxes and flows around the world very quickly due to the rapid, unregulated nature of most illegal transactions.
In times of economic depression, drug money can represent a significant source of investment capital, particularly if the lending market is experiencing difficulties. In a fractional reserve system, lending usually creates capital for the banks as they can multiply the money supply (essentially, print more currency) on the basis of customer deposits. Repayment of loans issued using this increased supply of money provide liquid capital, and the basis for allowing new loans.
After the housing bubble of the mid-2000s collapsed, many banks sought alternative ways to mitigate the huge losses they faced and inflate their balance sheets to appear healthier on paper. HSBC themselves posted projected first-quarter 2008 losses of $17.2 billion after housing-market losses dramatically reduced the value of their existing loans. Stepping up money-laundering services for cartel clients therefore provided an easy solution to the problem of how to make the HSBC balance sheet appear healthy.
HSBC Mexico & the Black Market Peso Exchange
The evidence suggests that at least $881 million deposited into HSBC Mexico accounts between 2006 and 2010 came directly from the Sinaloa Cartel, as well as the Colombian Norte del Valle Cartel, utilising a system known as the Black Market Peso Exchange (BMPE) which, as the name suggests, facilitates transfer of pesos to dollars via a sophisticated network of cartel-controlled brokerage firms.
Essentially, the brokers of the BMPE buy discounted U.S. dollars from the cartels in exchange for pesos owned by legitimate businessmen; goods are then purchased internationally to be sold domestically, in order to recoup the original peso investment.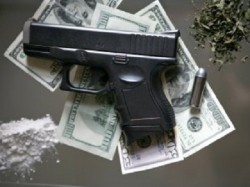 The cartels thereby receive "white" pesos in return for a margin paid to the brokers; this avoids the risk and costs associated with depositing directly into standard accounts. The businessmen receive their U.S. dollars for far less than is otherwise possible in Mexico or Colombia. The bank itself receives a margin of its own: according to former Senate investigator Jack Blum in an interview given to Rolling Stone magazine, "the margin on laundered money for years has been roughly 20%".
Failure to implement anti-money laundering procedures
HSBC Mexico was the bank of choice due to their lax regulations and apparent eagerness to accommodate the wishes of their high-value cartel clients. There is evidence that HSBC USA did not monitor international transfers from Mexican accounts, and that the bank violated the Bank Secrecy Act (BSA) and its anti-money laundering (AML) stipulations on several occasions. Neither branch implemented the AML procedures repeatedly requested by the U.S. Treasury subsequent to suspected fraudulent activity taking place, giving rise to accusations of collusion between the banks and cartels. Furthermore, central HSBC Group executives knew of AML failures on Mexican deposits and failed to inform HSBC USA and ensure that the necessary steps were taken.
Beyond a token fine, there has been little consequence for the HSBC conglomerate. A deferred prosecution agreement (DPA), authored by leaders of HSBC themselves along with the head of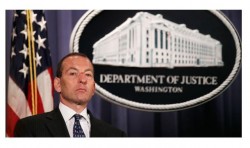 the Justice Department's Criminal Activity, Lanny A. Breuer, agreed to non-prosecution of HSBC executives.
U.S. Government yet again fails to regulate and punish financial wrongdoing
In a perfect example of governments' failure to regulate, condemn and punish the out-of-control banking sector, (now-former) US Treasury Secretary Timothy Geithner pushed for the non-prosecution of HSBC executives, and no criminal charges were sought.
In a press conference at the time, Breuer declared that non-prosecution of HSBC executives was in the public interest: "Had the US authorities decided to press criminal charges, HSBC would almost certainly have lost its banking license in the US, the future of the institution would have been under threat and the entire banking system would have been destabilized".
A perfect example of the extent of corruption in the global system
This appalling manipulation of international banking procedures clearly shows the importance of overhauling the global system once-and-for-all. A bank which purports to be driven on the basis of legitimate trade, but which ultimately has no compunction about turning to illegal activity in harsh economic times, is a bank that must fail.
A world system that imprisons, disenfranchises and criminalises "ordinary" people for involvement with illegal drugs while turning a blind eye to big businesses doing exactly the same is one which clearly prioritises corporations over citizens. An economy that accommodates and excuses such flagrant infractions is one that has become so corrupt that it must fail.