Some of you will already know of Eagle Bill; for others, the launch of the cannabis seed strain may well be the first time you have heard his name. Whether you know Eagle Bill or not, we are sure you'll learn something new and interesting in this celebrity profile & list of 10 facts!
Name: Frank William Wood
Nationality: American
Born: 10 April 1942 in Cleveland, Ohio, USA.
Died: 22 May 2005
The histories of Eagle Bill Amato, vaporizing cannabis, Sensi Seeds, and Ben Dronkers are inextricably linked. It was Sensi Seeds founder Ben Dronkers who, in 1990, first introduced Eagle Bill to vaporizing cannabis. Eagle Bill then took the concept and refined it by developing a vaporizer made from an overlarge glass bowl and powered by a paint-stripping heat gun.
This turned out to be so effective in releasing the active compounds from Sensi Seeds' world-class strains that Ben asked Eagle Bill to become a semi-permanent fixture in the Hash Marihuana & Hemp Museum. Eagle Bill would go on to demonstrate vaporizing methods to thousands of people who visited the museum each year.


Originally born in Ohio and raised in Georgia in the United States, Eagle Bill made Amsterdam his home for the last twelve years of his life. His growing career started by accident when a seed fell out of a sofa that he was moving onto the pavement, fell into a crack, germinated and grew!
A few years later, his gardening skills were so advanced that when he was first arrested for growing cannabis, the charges had to be dropped due to "a lack of evidence". So superb were his buds that the police had been unable to help themselves from having a taste, and not enough remained for a laboratory-testing sample.
Part Cherokee, part wizard
According to Eagle Bill's informal and entertaining autobiography "10% THC – A Cannabis Tale", he originally vaporized cannabis just by using the heat gun. Though it was crudely effective, he was distressed by the amount of vapour that was lost. But then, in 1993, "… in a dream I saw the answer; a chamber that was made especially for vaporizing with the passageway enlarged so you wouldn't get blowback."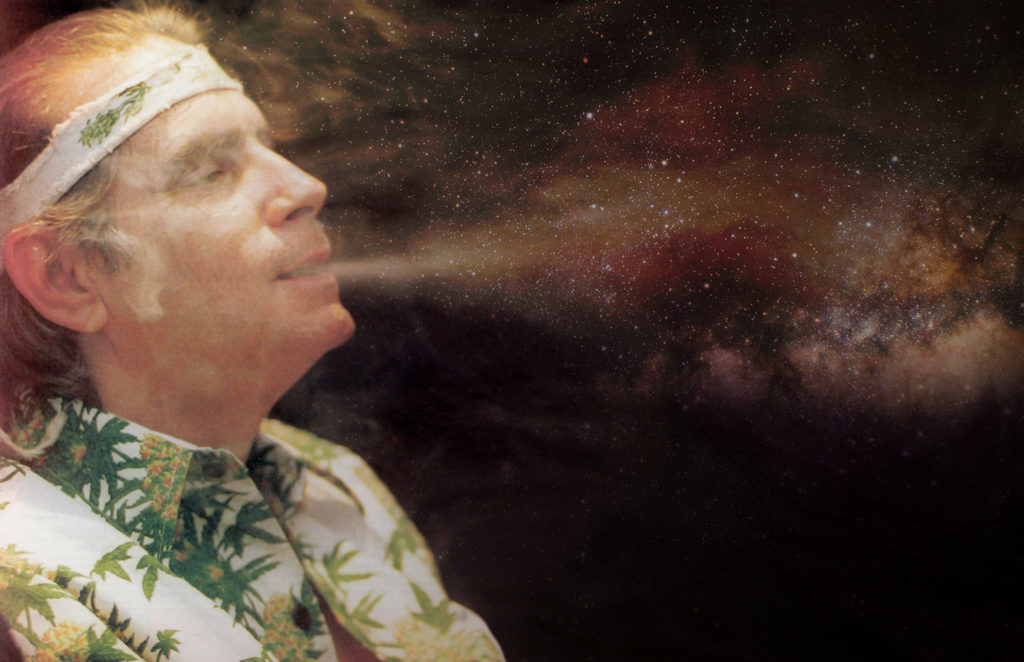 Shortly after, he visited a medical supply shop for the glass piping and found a gigantic teardrop-shaped glass vessel that had originally contained olives. The final pieces of the puzzle had just fallen in place.
The following year, Sensi Seeds invited him to be a part of their booth at the Cannabis Cup, where he and the vaporizer were an immediate hit with tourists and locals alike. By 1996, there was enough serious interest from both the cannabis and the medical community in this new way of using an ancient herb that Dutch broadsheet newspaper De Volkskrant interviewed Eagle Bill, describing him as looking "a bit like a wizard". Eagle Bill didn't mind that description at all.
Being part Cherokee, and having lived for many years on a reservation, he identified strongly as "a Western medicine man" for whom the spiritual aspects of the cultivation process were just as important as the high from consuming the end result.
It's all about the plant
"This plant does so much for me, and I want to do everything for it. It's given me everything in the world that I've ever wanted," he stated in an interview with International Cannagraphic Magazine in the late 90s. He went on to half admonish, half encourage fellow cannabis users who lived in areas where it was still prohibited to stand up for the freedom of the plant as well as their own freedom to use it:
"As with any drug, cannabis should be respected. … The plant and its supporters remain stigmatized and marginalized in countries with strict anti-cannabis legislation. Therefore, it is the duty of cannabis consumers to maintain and protect the dignity of the plant. Smokers everywhere should express vocal concern in their own communities."
A man who liked to get everybody high
It was a quality of Eagle Bill that he loved to share cannabis with the people around him. The more people he could get to participate in loving cannabis, the better he thought the world would be. The man has smoked with some notable names, such as when he got Paris Hilton high with his vaporizer in the Hash Marihuana & Hemp Museum. You can find the video here. In the video, Bill is his usual polite self, while Paris doesn't seem to mind that he has no idea who she is.
Eagle Bill also got the likes of Willie Nelson, Cypress Hill and their audience completely blazed during a concert. They specifically requested that he stand at the side of the stage, handing a vaporizer to anybody who asked for it.
Finally, but probably the most exciting of them all, is the time Eagle Bill got Albert Hoffman stoned at a psychedelics conference in Switzerland. For those who haven't heard this name before, he was the guy who invented lysergic acid diethylamide (LSD). That would have been a vaping session to behold!
Notable achievements of Eagle Bill
When the University of Mississippi analysed samples of his first attempt at growing cannabis, they reported a THC content of 10%. This was more than twice the usual THC concentration for cannabis in the US at that time. Just as a piece of trivia, this is what formed the title of his book, "10% THC – A Cannabis Tale".
Eagle Bill was the second person to receive the Cannabis Culture Award, presented to him in 2005 for his pioneering work in promoting vaporisation as a healthy way to consume cannabis. Oh, and let's not forget that he pioneered the first real vaporizer, the Eagle Bill Shake N' Vape.
Eagle Bill worked at the Hash Marihuana & Hemp Museum, where he sometimes brought his parrot, Sativa. Eagle Bill called this museum "the only museum in the world where you can go out higher than you came in".
A tribute to the Father of Vapour
It was a great loss to us all when Eagle Bill passed away in 2005. He remains sorely missed. Returning visitors to the museum still ask about him, such was the impact he made.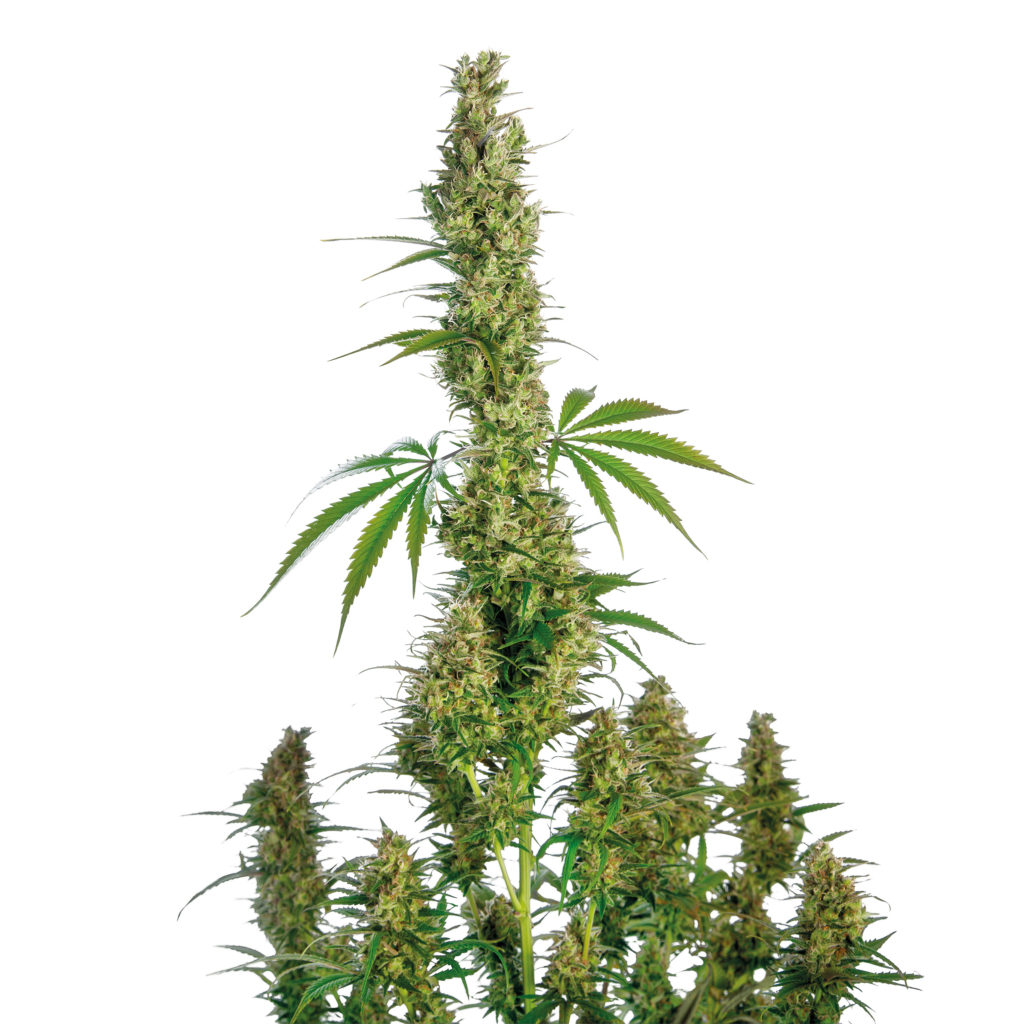 Shortly before he died, Ben Dronkers promised to honour his lifelong friend and fellow visionary with his own strain. After a decade of concentrated work and painstakingly selective breeding, a hybrid befitting the pioneer for which it is named has finally been launched.