Before the advent of the vaporizer, smoking cannabis was the only form of cannabis inhalation. Smoking still remains the most popular form of cannabis consumption, but vaporizing offers an effective and more efficient way of inhaling cannabinoids. Overall, vaporizing is a healthier alternative to smoking.
There are many methods of consuming cannabis for both medical and recreational cannabis users. Among recreational users, smoking remains the most popular way to consume. However, both medicinal cannabis users and some recreational users are searching for more health-conscious ways to consume cannabis. Those users generally prefer to vaporize, or to consume edibles.
The highs experienced are different and so the choice essentially boils down to preference. However, depending on the purpose someone uses cannabis, there may be an inclination towards a certain method.
Smoking cannabis
There is no doubt that smoking cannabis releases polycyclic aromatic hydrocarbons (PAHs) which are pre-carcinogens. The same is true for smoking tobacco. However, the endpoints of these PAHs are potentially different with the two.
For example, for these pre-carcinogens to be converted to carcinogens, they must be exposed to the enzymatic activity of the cytochrome P4501A1 oxidase protein. This occurs pretty readily with tobacco, but in one study on rodents, while THC administration led to pre-carcinogens, THC simultaneously inhibited the activity of the enzyme responsible for converting them to carcinogens. Therefore, cannabis and tobacco smoke may be fundamentally different because of their biological properties.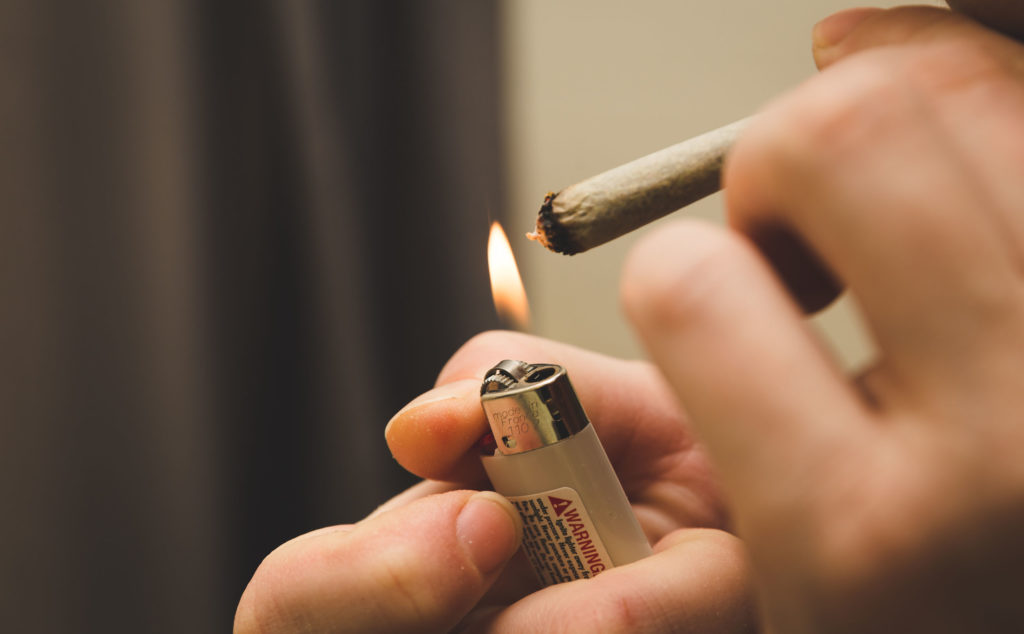 This does not mean that smoking cannabis isn't without its dangers, but it should not be compared to smoking tobacco. Even though combustion actually destroys a lot of the active ingredients in cannabis, the amount of cannabinoids received is generally high enough to create the desired level of intoxication. The tip of a joint typically reaches about 900 °C (1650 °F), more than 750 °C (1380 °F) higher than what is required to release cannabinoids. Because of this, a lot of the cannabinoids and terpenes get destroyed.
For recreational cannabis users who don't use cannabis frequently, smoking is often the preferred method. This is because infrequent use may not create the desire to purchase a vaporizer, which is much more expensive than purchasing papers and filter tips.
With that being said, when smoked pure, cannabis is not as dangerous as tobacco. Cannabis does not cause obstructions of the small airways, although scientists do not know why cannabis doesn't do this.
Vaporizing cannabis
There are two different kinds of vaporizers. One is for vaporizing cannabis flowers while another is for vaporizing e-liquids (also often referred to as vape pens). Vaporizing cannabis flowers requires a specific vaporizer optimised for this.
A vaporizer's role is to heat up the cannabinoids contained in the cannabis plant to their boiling temperature, thus extracting them by way of evaporation.
When compared to smoking dried cannabis flowers, a vaporizer is a much healthier choice for all people eager to benefit from the many medicinal properties of the plant in complete safety. Indeed, while many people mistake vaporizing for a vaguely different method of combusting the plant, it is absolutely not the case.
Cannabis starts vaporizing at 157 °C (314 °F), and on many devices, the temperature can be adjusted to the user's preference. Temperatures much lower than the minimum temperature required for combustion can be selected on virtually all vaporizers.
The active ingredients contained in cannabis are released in the form of vapour. In one analysis, it was found that cannabis vapour contained anywhere between 36-61% of the THC contained in the vaped bud. Only three non-cannabinoid compounds were in the vapour, compared to 150 chemicals found in smoked cannabis (including 5 PAH's, which are known carcinogens).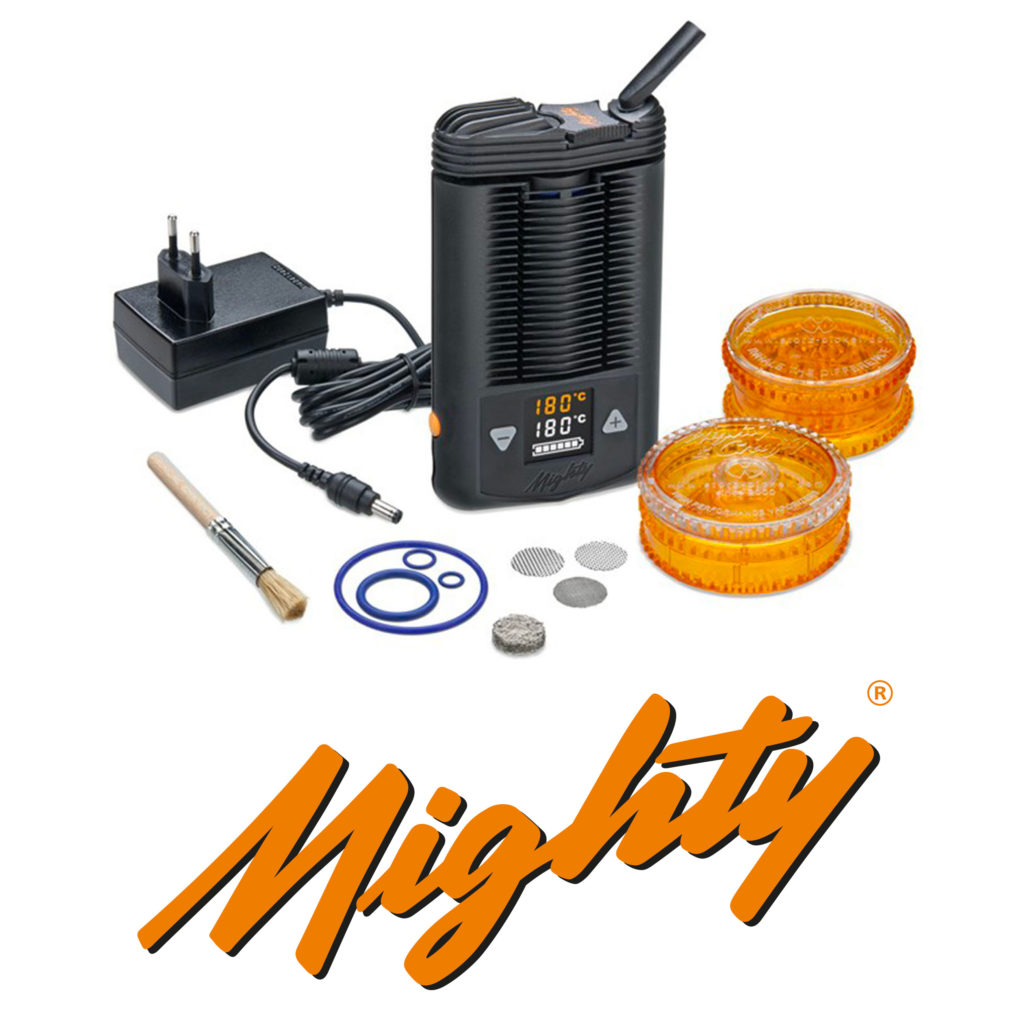 The "ideal" temperature at which cannabis should be vaporized varies from 50 to 250 °C (120 to 480 °F), depending on the cannabinoids and terpenes. Regardless, even in the case of vaporizers that do not allow the consumer to opt for their preferred settings, the temperature at which they operate should allow a satisfying experience, especially if they have been calibrated for medicinal use.
Medicinal cannabis users might prefer to vaporize cannabis because, over time and with frequent use, inhalation of the 150 odd chemicals from cannabis smoke may pose danger. Plus, certain demographics may benefit from cannabinoid inhalation but could be agitated by inhalation of combusted cannabis. For those, vaporizing may be preferred.
Different methods for different scenarios
This exploration has revealed that it is considerably healthier to vaporize cannabis than it is to smoke it. However, the choice really boils down to preference, as non-frequent or social users are not typically exposed to as much danger from smoking as regular users. Therefore, so much of the argument between vaporizing and smoking depends on the scenario in which it is being used.
· For medicinal users, vaporizing is better than edibles
Vaporizing is one of the healthiest methods in existence to fully benefit from all the advantages of cannabis. Some medicinal users prefer vaporizing over ingesting it (i.e., via edibles), as the effects of vaporizing cannabinoids are practically immediate. Eating cannabis-based food is equally safe, but will require much more time to affect the consumer.
· Vaporizing gives more effect from the same amount
Vaporizing does not destroy the active compounds of cannabis the same way as smoking. Fewer destroyed cannabinoids therefore means more efficiency and better value from the bud itself. Cannabinoids and terpenes are also much better preserved with vaporizing than with combustion.
· Smoking is considered more social
When it comes to consuming cannabis in a social context and for recreational purposes, smoking is more often chosen. Somehow, people prefer to pass a joint than to pass around a vaporizer. There's something traditional and ritualistic about rolling a joint and sharing it with friends. This probably contributes to why typically, recreational users opt for joints.
However, the social vaping culture continues to gain popularity as vaporizing itself continues to gain popularity. With more users realizing that it's a healthier way to consume cannabis, more and more are inclined to vape, even recreational users.
Overall, it's no surprise why medical consumers choose vaporizing over smoking. There are obvious health benefits for those who choose to vape, especially for those who use cannabis frequently. Plus, some people just don't like smoking, and vaporizing is a great alternative for them too.
Even in the presence of many different kinds of cannabis consumables, there's a tendency for recreational users to go down the path of smoking. It is, after all, the most traditional way to consume cannabis.
In the end, the reason for using cannabis dictates a lot in terms of which consumption method will be chosen, and so will preference. Different consumption methods fit into different scenarios, and in the modern age of cannabis, people have virtually unlimited choices when it comes to the mode of consumption.
If you need inspiration, feel free to browse our webshop which offers several models of vaporizers. You can also put questions to our shop staff in Amsterdam.
Disclaimer:

Laws and regulations regarding cannabis use differ from country to country. Sensi Seeds therefore strongly advises you to check your local laws and regulations. Do not act in conflict with the law.