Gerbrand Korevaar is passionate about art and history, and turned his passion into his profession, working as a curator, researcher and writer. He has been the curator of the Hash Marihuana & Hemp Museums in Amsterdam and Barcelona for seven years. Taking advantage of his presence at Spannabis, we interviewed this Dutch art historian.
At Spannabis Madrid 2017 – the Spanish cannabis fair held last October – the Hash Marihuana & Hemp Museum hosted its first pop-up exhibition. Under the name of "The Weed of Wonder" and in a stand which occupied 100 square metres, the thousands of visitors to the fair were able to enjoy a taste of the museum collection.
The Hash Marihuana & Hemp Museum boasts a unique collection of more than 12,000 objects related to cannabis, and shows the history and current uses of the plant. This story is told and illustrated in two venues – Amsterdam and Barcelona.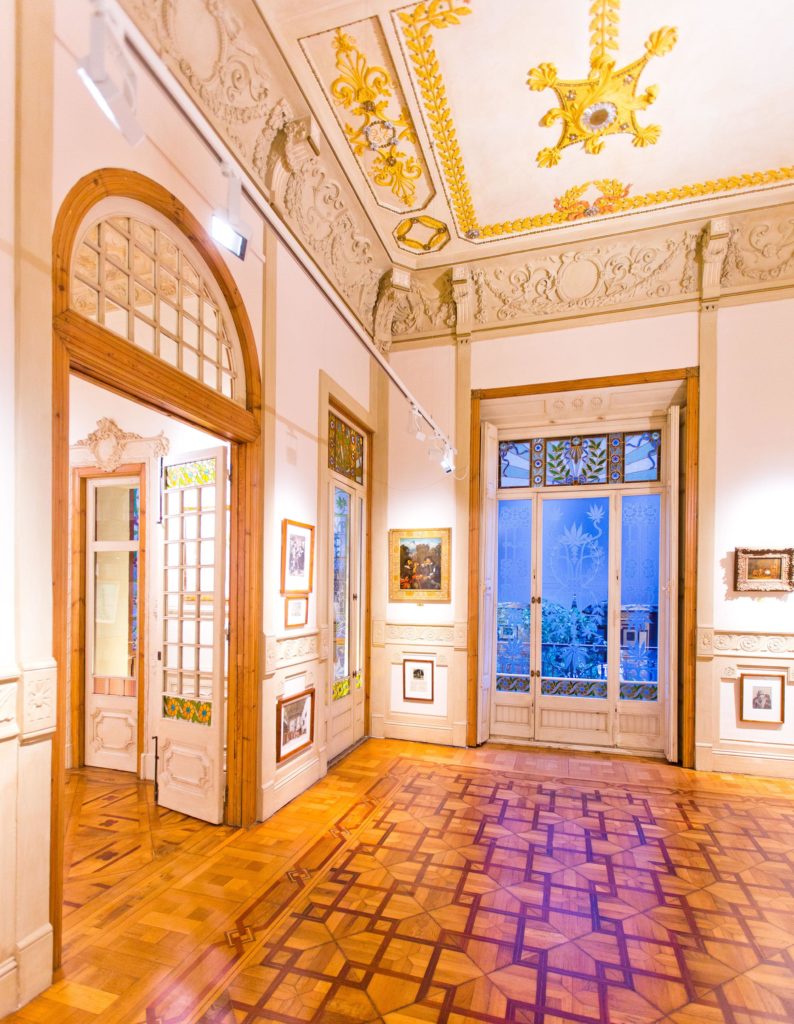 Hello Gerbrand! First of all, thank you very much for taking the time to chat with me. Is this the first time the Hash Marihuana & Hemp Museums have attended a cannabis fair with a stand displaying part of the museum's collection?
It is the first time like this, with a team of people from both museums, but we have travelled the globe before to show people Ben Dronkers' collection and share knowledge about the plant.
Three years ago we did an exhibition in cooperation with Matilha Cultural, a cultural centre in Sao Paolo, in Brazil, "History of Cannabis, A Forbidden Plant"; it was the first exhibition about cannabis in Latin America. Afterwards, we took it to Montevideo, Uruguay, to a cannabis fair.
Because of our work for the fair, we came into contact with an activist organization in Uruguay called "Proderechos". We collaborated and took the expo to another cultural centre in downtown Montevideo. And from there the objects went to a final venue, a new cannabis museum in Uruguay, el Museo del Cannabis, where they are now permanently displayed.
So, parts of the collection have already been travelling around in Latin America. The approach was similar to the one here at Spannabis. What we show is an introduction to some main cannabis topics explored in the museum: the recreational, medicinal, cultural and industrial uses of the plant throughout history. The most important thing is to show the versatility of the plant and the fact that cannabis has been an accepted and everyday part of cultures around the globe for ages.
Which is the purpose of your presence at this year's Spannabis expo in Madrid?
We were invited by Spannabis to host a booth, which was great! We also collaborate with Cannabis Magazine; we write monthly articles about museum objects and about certain topics related to the museum. So, we, and especially my great colleagues Ana Rodriguez and Ferenz Jacobs in Barcelona, have a very good relationship with the organizers.
The purpose is to present a showcase of the museum, what we do, that we exist. We hope that people come and visit us in Barcelona or Amsterdam. It's also important for us to be here specifically, because we sense that the community of cannabis smokers in Spain, in Barcelona, are not yet familiar enough with the existence of the museum.
We want to show our visitors that the cannabis plant is not only about recreational smoking. It has all these other uses, and a rich history, with many medicinal, spiritual, and cultural stories to tell. The history of the plant is a global phenomenon, inherently connected to the development of civilisations.
The plant pops up in so many ways around the world throughout history. More and more people start to acknowledge the plants' importance or at least realize that is has been with us for quite some time. But this is still far from common knowledge, and as long as people are not aware of this, the museum and our presence at Spannabis serves a purpose.
What does the stand consist of? What will visitors find?
We present a pop-up version of the museum in the Spannabis stand. Visitors will have the chance to enjoy a bit of "The Pope Smokes Dope" expo, plus a section devoted to the pleasure of smoking, a botanical section, a medicinal section, and one dedicated to industrial hemp. All sections have a selection of objects from the collection, such as photos, record covers, prints, pipes, hemp products etc.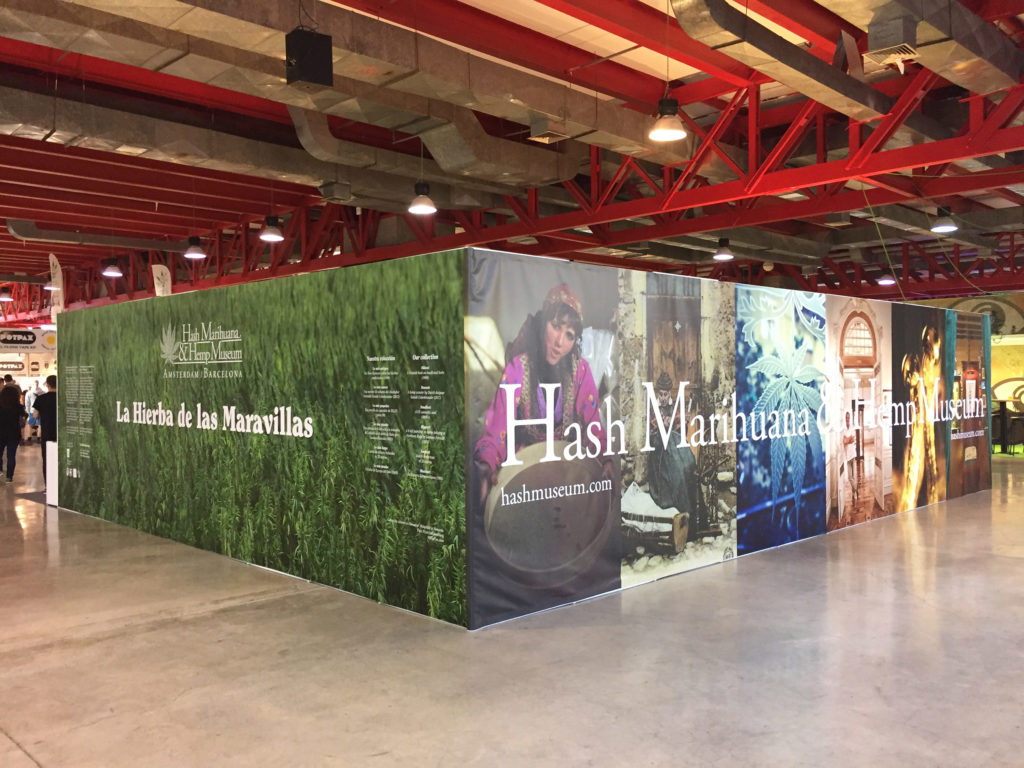 What about the lecture the museum is offering as a part of the World Cannabis Conferences?
We're giving a lecture on cooking and cannabis, as a part of the exhibition "Cannabis Cuisine". First of all, Ana Rodriguez, the manager of the Barcelona museum, will give a historical and general introduction on the role of cannabis as a source of food and as an ingredient of recipes in different countries and times. Afterwards, Chef Xavi Petit, who cooks and organises private dinner events in Ibiza, will explain what a modern, creative cannabis menu consists of and how to add cannabis and hemp as a professional ingredient in modern cuisine.
Let's talk about your role and experience as curator and manager of the museums in Barcelona and Amsterdam. When did you begin working in the art world?
Well, I studied Art History in Amsterdam, specializing in seventeenth century Dutch art. My career took off working for different museums as an assistant curator, for example, in a museum in Leiden, called De Lakenhal. I assisted in curating three exhibitions celebrating the 400th birthday of Rembrandt, the famous Golden Age Dutch painter. So that was my first experience in the museum world, and it was great!
After that, I worked for several other institutions. For the Rijksmuseum in Amsterdam, not as a curator, but as a scientific researcher. I also worked as PR officer at a contemporary art centre called de Appel in Amsterdam. In between I did freelance writing for art magazines and educational texts for museum exhibitions. So, I've experienced many different sides of museum work.
I arrived here through people I knew at Sensi Seeds. Shiva, Ben Dronkers' daughter, had done much work on a museum database that is used for cataloguing collections already. I was hired to further professionalize the database with documentation on all the objects in the collection. Then we were redoing the displays in the Amsterdam museum, and I became involved. Opening the museum Barcelona was also on the agenda, so I kind of went from one project to another. And now it's been seven great years already.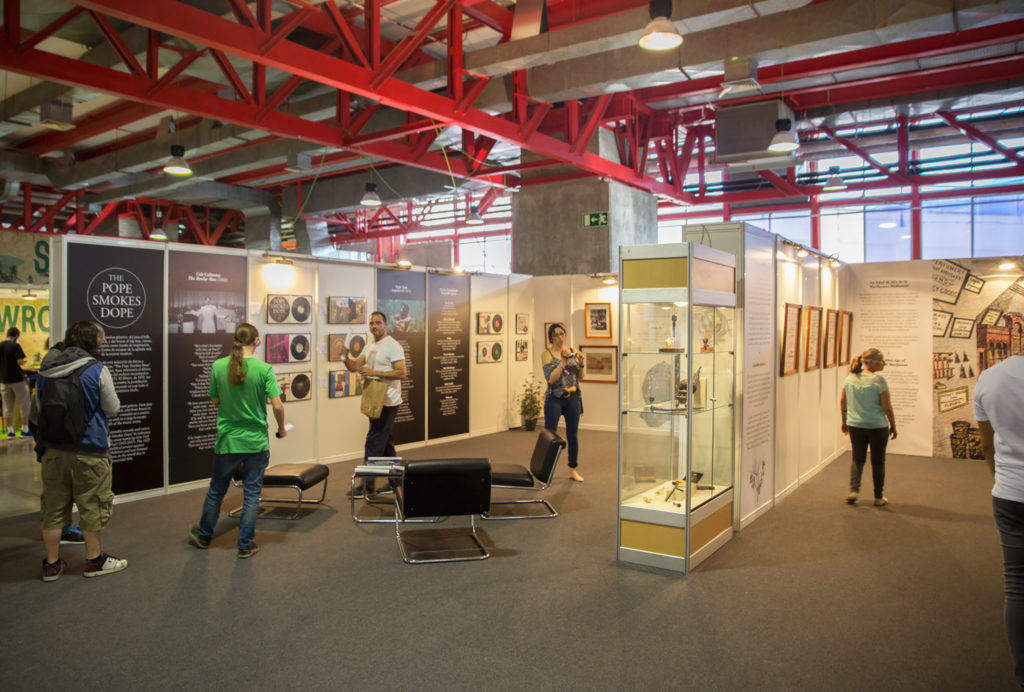 So, I'm not coming from a cannabis context but from a museum context. My goal is to translate all the knowledge and research on the plant to a general audience, smokers and non-smokers alike. This has also been a goal of the museum since we opened in 1985.
There's a bit of confusion about the exact meaning of the words "curator" and "conservator", what does each one do?
As a 'conservator', as we use the term in Dutch, you are the keeper of a collection and responsible for everything related to the objects in it, that they are preserved properly and displayed well. Your daily work relates to taking care of the 'welfare' of the collection in storage and in the museum, but also to research and presentation, education, or developing exhibitions.
The English word conservator refers to someone who restores art works, so physically takes care of objects. A curator is an English term which is used a lot in contemporary art for someone who creates exhibitions, or is the English word for the Dutch term 'conservator', often used in Anglo Saxon and American museums.
Does a curator also acquire new pieces for the museum? If so, how do you find them?
Yes, but it's a communal thing. Ben Dronkers, the owner, museum director and great inspiration for the museum, is still involved with acquiring new pieces. Sometimes I come across things that I think are interesting, or sometimes Alan Dronkers or Ravi Spaarenberg (CEO Sensi Seeds) find new pieces. We're not buying a whole lot of items anymore, we focus more on special things. Sometimes people also contact us and donate things.
For example, a couple of years ago I was approached by a Dutch gentleman who offered a little matchbox, with a drawing on it. It was used as a container by a dealer who sold marihuana in Amsterdam the seventies. That was before tolerance policy was enacted in the mid-seventies. Due to such activities, the Dutch government started realizing that there should be another approach to legalisation and soft drugs.
So, this little matchbox tells a story about the early years of tolerance in the Netherlands. And that's what I think is interesting about this museum, and any museum, you have authentic objects that tell stories, in this case related to the cannabis plant.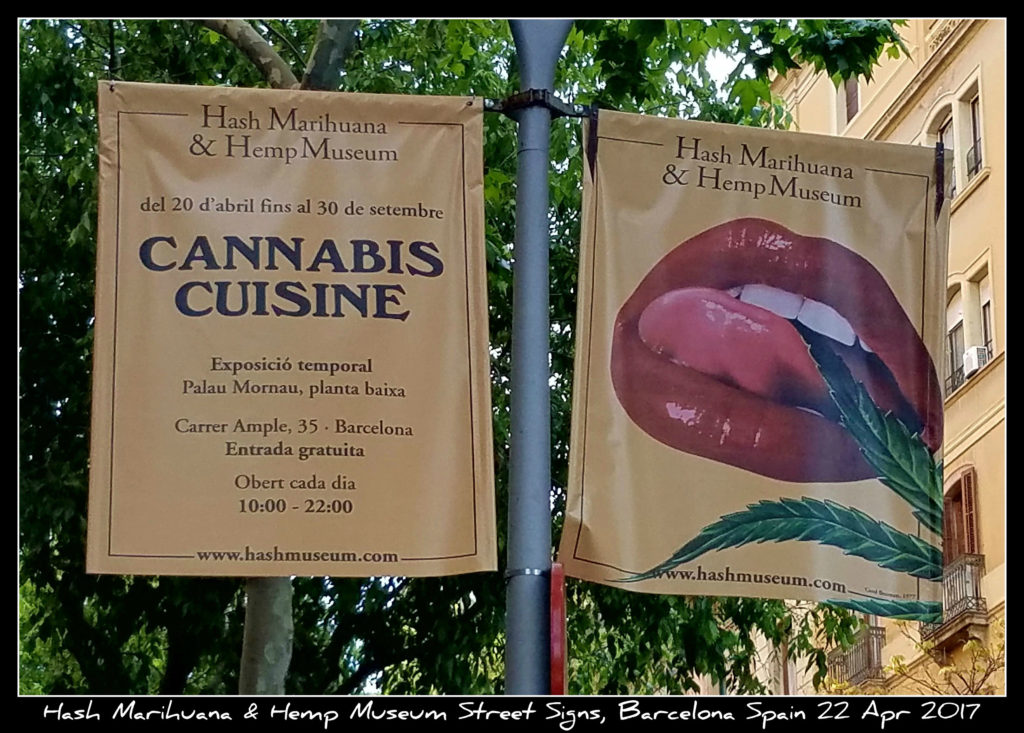 Can you tell us a bit more about your present, and future, temporary exhibitions?
Cannabis Cuisine is about cooking with cannabis and hempseeds as a superfood, as well as marihuana infused cooking, now a very big topic in global cannabis culture.
In 2018 a new exhibition is Hemp and Japan, where the plant has a very long and fascinating history. As an industrial hemp resource for, for example, the wardrobes of Samurai, as well as a spiritual aid in Shintoism, up until the present day. Ben Dronkers is really interested in this topic and he made an interesting purchase from a Japanese artist who makes face masks. He produces them with hemp textiles that are hardened with "Japanese lacquerware", a special resin that comes from a specific tree and is traditionally used to give objects a hard, shiny surface. This is a very old tradition in China and Japan. This artist is reviving this, and our exhibition will give context to this remarkable new acquisition.
How has the experience of working at the museums been so far?
Working with Ben, with Ravi and Alan, with Shiva also, with the whole Dronkers family, on the museums in Amsterdam and Barcelona was extremely exciting. Their passion for cannabis and its culture was contagious. Thanks to their knowledge it was a fast education on cannabis culture in its broadest sense. It was exciting because we were working on a really tight schedule to reopen the museum in Amsterdam.
A month later, we had the opening in Barcelona, because in May 2012 Richard Branson was coming to accept the Cannabis Culture Award on behalf of the Global Commission on Drug Policy. Finalising two sets of displays in a very short period of time was a challenge and a unique experience.
A great thing about this job is that it is very creative. A special feature of this specific museum is that it is privately owned. Money is always lacking in the museum world, and government sponsorship really does not mean you have an easy life as a museum professional. You are always limited in your funding. We are lucky enough to have a strong company behind the museum, Sensi Seeds. That gives us the possibility to be present at Spannabis, for example.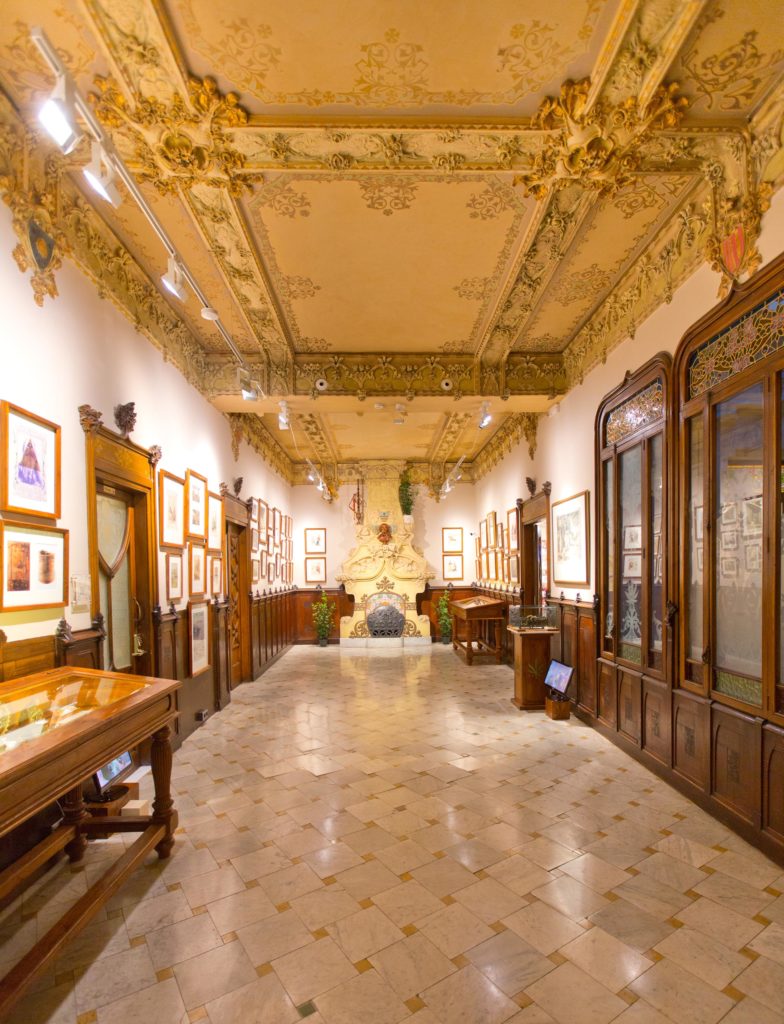 What kind of visitors do you have? Are they mainly cannabis fans or people of all kinds?
In Amsterdam, where we welcome one hundred thousand visitors a year we certainly have visitors of all kinds, from young to old. We have cannabis fans, of course, but also passers-by who are curious.
We've done some research and the average visitor is 18-35 and visiting Amsterdam as a tourist. It would be great to attract more Dutch visitors. I hope the temporary exhibitions will change this a little. In Barcelona, we have the same type of visitors, but we also receive more local older people who are interested in industrial hemp culture.
In what way is it different to work in a museum dedicated to cannabis, compared to other types of museums?
When asked about my work by colleagues from other museums, I often have to explain that I am not sitting in my office smoking weed all day! My daily activities are similar to the ones at the other museum where I work.
What I like about this specific museum is that it is a form of activism. It's about changing mind-sets by sharing information, making people aware of the many uses of the plant. We want to expand and change people's view of the plant, or at least have an informed opinion about legal issues.
The Hash Marihuana & Hemp Museum is about normalization. By showing this plant has been around for so long, I hope people will be able to appreciate the beauty of cannabis, and accept it as an everyday phenomenon.
If you had to choose, what would be your favourite piece or pieces from the collection?
In Barcelona, there is a big painting on display by the Flemish painter David Teniers the Younger, who specialized in painting everyday life in the seventeenth century.
You can see people sitting, playing cards and drinking in inns, but also smoking mixtures of hemp and tobacco. We display it as an example of smoking culture in those days. What is shown is interesting, but it is also artistically a great work. It's very, very well painted, it's got beautiful details of light, vibrant colours, and a very spot-on depiction of people. It's a fascinating work of art.
I also really like a psychedelic poster by Australian graphic designer Martin Sharp, who designed record covers for Bob Dylan and Cream. It is from 1967 and announces a cannabis legalization rally in Hyde Park in London. It is called "The putting together of the heads" and shows images from South American Indians taken from 19th century ethnographic magazines, which gives the poster an exotic feel.
And it's lovely, it totally reflects the psychedelic aesthetics of the cannabis subculture of those days and its golden shine adds to its beauty, I think. Apparently, the poster was never seen in the streets of London, because the guy who was supposed to distribute them, sold them all. Glad we got a copy for the museum!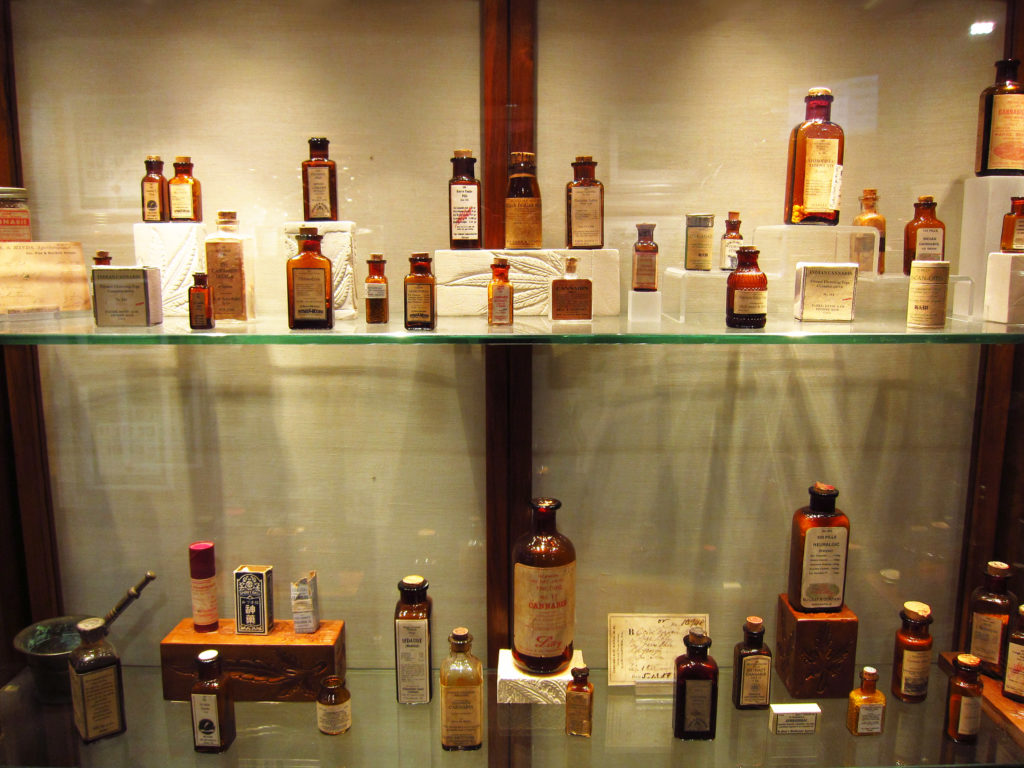 Our whole collection of old medicinal cannabis bottles is also great, and actually unique in the world. It's fascinating to know that major pharmaceutical companies, such as Parke-Davis & Co. and Eli Lilly, sold medicinal cannabis in the nineteenth century.
What about your future plans and projects with the museum?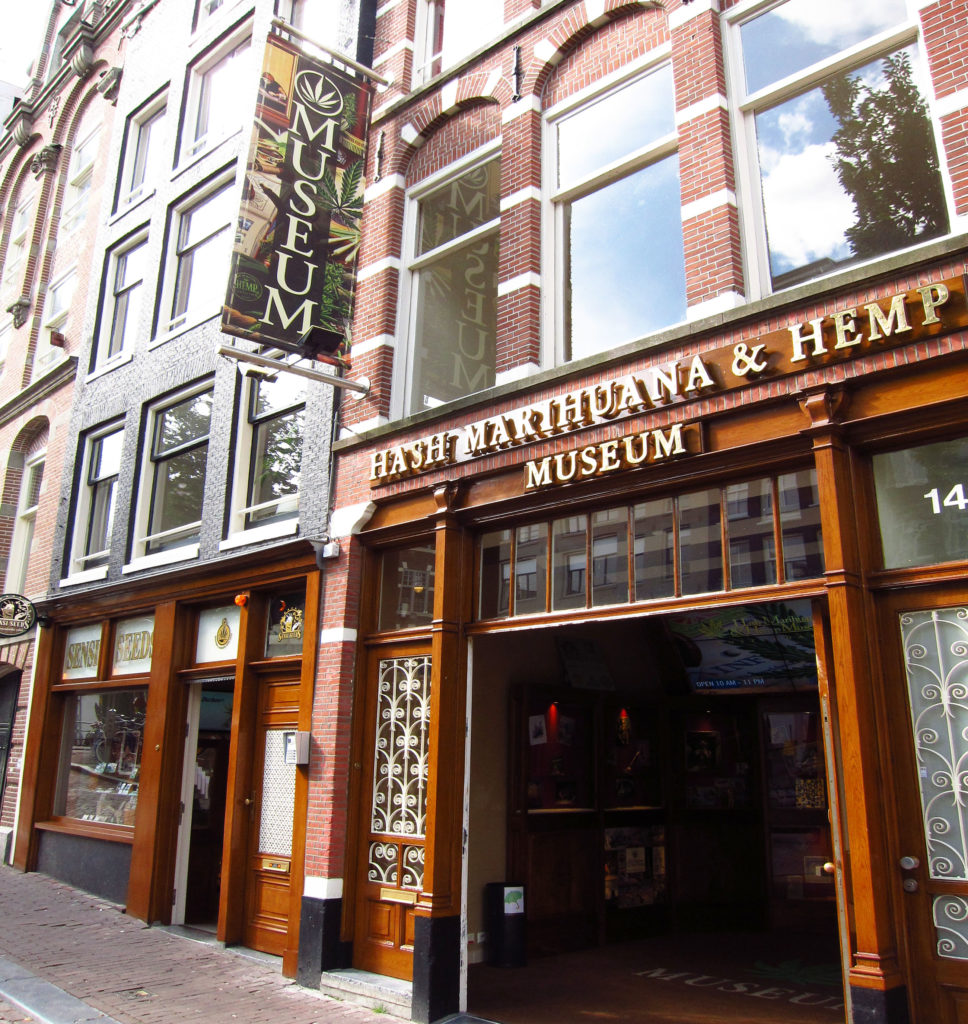 Besides the exhibition I talked about earlier, this year in Amsterdam, we're redesigning the displays in the Hemp Gallery. This is a much-needed improvement, because there is so much to tell about industrial hemp.
Also, this aspect of the plant is something our visitors are often surprised by. A museum book is actually coming out this year on this topic. It will be a captivating story about the museum collection, and the relationship between humans and cannabis throughout history.
After thanking Gerbrand for this enjoyable and entertaining interview, I also had the chance to enjoy a private tour around the Hash Marihuana & Hemp Museum stand at Spannabis with him. Who better than the curator and manager of the museum to guide you through this unique and educational exhibition? You cannot ask for more.