Cannabis Cuisine The Cannabis Cuisine exhibition is about to set up in Amsterdam's Hash Marihuana & Hemp Museum, starting December 1st 2017! For its brand new temporary exhibition on the theme of cannabis-inspired foods, our museum team delves into the versatility of hemp and CBD products, and gives you a roundup of what cannabis edibles have to offer, and have offered for millenaries.
What |Cannabis Cuisine Amsterdam
When | 01/12/2017
Where |The Hash Marihuana & Hemp Museum Amsterdam, Oudezijds Achterburgwal 130, Amsterdam
The invaluable benefits of hemp foods
Nowadays, CBD oil is on the forefront of medical research. Hemp foods are available everywhere one can shop for superfoods (or food). The world of cannabis is ever-changing, and now is a great time to brush up on the history of modern hemp foods!
Historical data shows hempseed can be tracked down to ancient civilisations, some of them using it as a staple of their diet, or as a mean to relieve symptoms of numerous ailments.
It was to be expected humans would one day revert to loving hemp foods, and long gone are the days when hemp cultivation was prohibited in most countries. Hemp seeds, hempseed oil, and hemp protein can be consumed as is, or almost as is – but think of all the possibilities when combining them with one of our species' most advanced sciences: the culinary arts.
In addition to this, the CBD molecule has now been isolated, and its countless medicinal benefits have been proven. Yet another facet to add to the already rich array of creations hemp foods can offer! Hopefully, our knowledge about this invaluable cannabinoid will continue to refine, and to enrich our lives.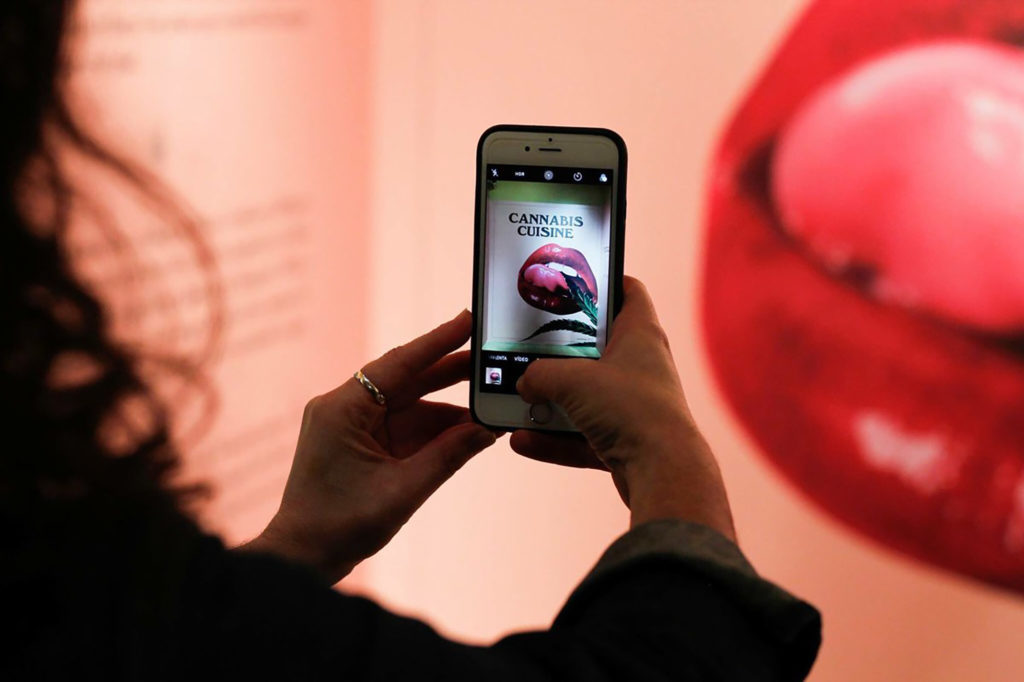 Walk through the Hash Marihuana & Hemp Museum's Cannabis Cuisine exhibition to get an overview of what has been made available from the 1990s to now in terms of hemp food products. And of course, learn more about how hemp seeds can be beneficial to your health. Don't take our word for it; believe the science.
Cannabis edibles: a wild ride from 8000 BCE to now
No Cannabis Cuisine exhibition would be complete without a thorough exploration of cannabis edibles, simultaneously known as the most famous and the most infamous type of cannabis-related cuisine.
Psychoactive foods, the (space) bread and (canna) butter of all THC lovers, are widely appreciated by cannabis enthusiasts leaning towards the recreational. On the other hand, patients seeking for THC-rich medicine have also found solace in what is considered one of the easiest and most efficient ways to consume cannabis.
It is hardly a surprise to learn that many peoples have used cannabis in their spiritual endeavours, a practice still enforced by certain cultural or religious groups nowadays. Bhang, a creamy and tasty herbal drink made with cannabis, is still consumed in India, and the Rastafari have been using cannabis in tea and in cooking for ages.
Not to be outdone, modern chefs are constantly working on inserting cannabis in mainstream cuisine. Flowers and leaves are used in delicious, classic, or less classic recipes, giving a newfound interest to gourmets all over the world. Food, psychoactive or not, is somewhat of a drug to many. So why not embrace our beloved, so-called drug of a plant, and seize this opportunity to open one's horizons? Would-be 'funky' chefs and 'haute cuisine' aficionados alike certainly have a lot to discover from the mind-bending qualities of Cannabis Cuisine.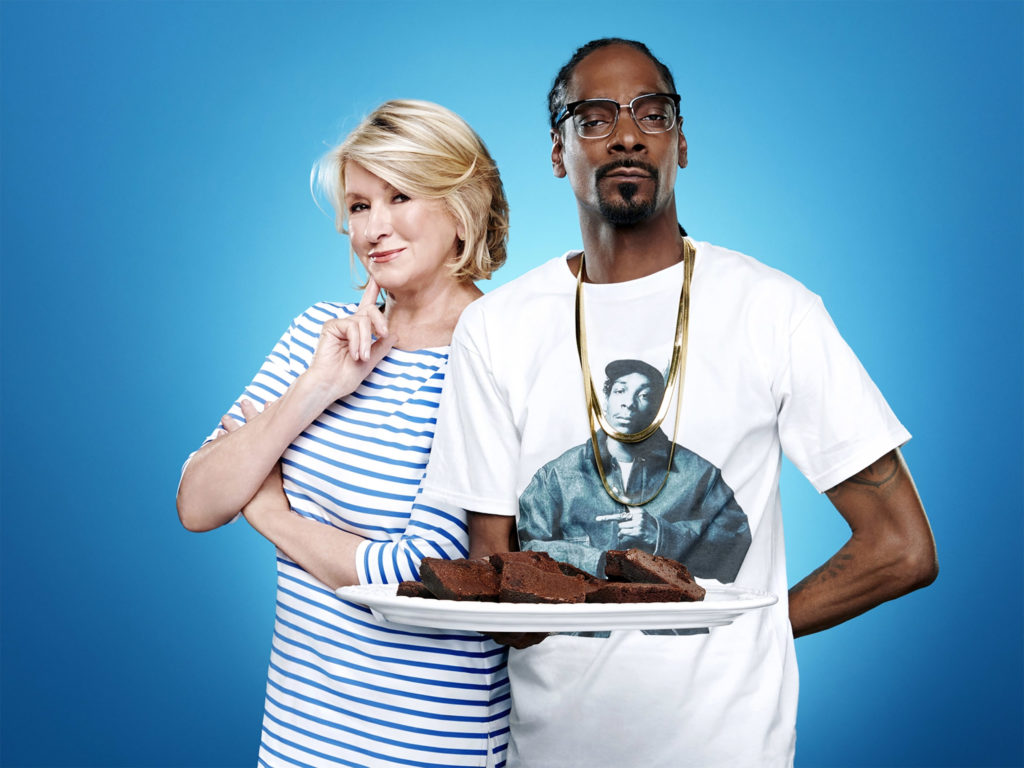 Visit our Cannabis Cuisine exhibition and enjoy titbits of cannabis edible history! Our timeline will transport you throughout Europe, Asia, and the Americas for a mind-blowing look at the importance of culinary curiosity, especially when the main ingredient is cannabis.
And of course, a selection of exciting and appetizing videos on the theme of Cannabis Cuisine will accompany you during this highly informative stroll!