Since President Rodrigo Duterte came to power in the Philippines he has been waging a bloody war on drugs that threatens to destabilise the country entirely, and has affected users of cannabis as well as "hard" drugs such as meth. We spoke to a prominent cannabis activist to learn more about the situation and the everyday risks for cannabis users.
On May 9th, 2016, the population of the Philippines elected a new president – Rodrigo Duterte, former mayor of the city of Davao. Duterte has been linked to the notorious Davao Death Squad, believed to be responsible for the deaths of over a thousand suspected drug dealers between 1998 and 2008.
Since taking power, Duterte has embarked on a bloody police campaign to eradicate drug dealers and users from Philippine society. According to the Philippine news network Rappler, 3,526 suspected drug dealers and users lost their lives between July 1st and September 13th. Of these, 1,571 were "deaths under investigation" – suspects "legitimately killed" by police, often ostensibly for resisting arrest. The remainder were a reportedly a result of extrajudicial killings by vigilante groups, or are "unexplained".
The Philippines suspended the death penalty in 2006; Duterte has repeatedly called for its reinstatement, but in the meantime is apparently content to leapfrog due process entirely.
The Philippines National Police (PNP) have named their campaign Plan Double Barrel – with one of the two "barrels" pointing at high-level, rich drug dealers, and the other targeting street-level users and pushers. However, thus far it appears that the vast majority of deaths have been from the poorest sections of society, while just a handful of high-level dealers have been arrested.
This has prompted some international critics to state that the current War on Drugs is in fact a war on the poor. Despite various controversies, Duterte oversaw a dramatic drop in (generally poverty-related) crime during his mayorship in Davao, leading to an overall safer city and an improvement in economic performance.
Nationally, the Philippines' economic performance over the last six months has been remarkably strong, despite (or perhaps due to) the ongoing crackdown. It seems that within certain sectors of industry, there is a belief that Duterte's aggressive actions are contributing to the emergence of a new, "clean" Philippines, ripe for an explosion in growth.
As part of Plan Double Barrel, the PNP have visited over 940,000 homes, made over 16,000 arrests, and have accepted the surrender of over 700,000 individuals (of which just over 50,000 are said to be dealers, and the rest users).
According to a 2015 statement from the Philippines' Dangerous Drugs Board, 1.8 million Filipinos are drug users. Over half this number have already been subject to home visits – but as Duterte himself has stated that drug users number up to 3.7 million, it is not clear when the operation will be deemed complete. Already, there are widespread concerns that it is not only drug dealers and users that are being caught up in the wave of violence.
To learn more, we had the opportunity to talk to cannabis activist and mother-of-two Kimmi del Prado, founder of the Philippine Cannabis Compassion Society, a pressure group that lobbies for safe access to medical cannabis.
In your opinion, what were the main factors that led up to Rodrigo Duterte's rise to the presidency?
I would say it's because the majority of Filipinos were disappointed at the previous administration and those before it; most felt it's time for someone to step up and make drastic changes.
People looked up to his performance when he was mayor in Davao City. Although he denies having anything to do with the notorious Davao Death Squad, or those responsible for EJK (Extra Judicial Killings) there, those who voted for him approve of his measures to eliminate crimes to ensure public safety.
Now as a president, he has shown his stringent and often brutal kind of leadership. There have been arrests, shootouts and deaths under investigation, all done under the War on Drugs – and some people seem to believe this is the proper way to address the situation.
What happened to drug dealers & users in Davao when Duterte was mayor? What did the citizens feel?
Drug users were given free health services in rehab centers. "Addicts" were referred to as "patients" and the local government secured enough budget for their rehabilitation. Like I mentioned earlier, Davao has a good reputation as one of the safest cities. People are law abiding in Davao, that's how effective his leadership can be.
How do the people feel about the current situation? Are people living in constant fear? Do some people believe that the purge is justified?
The measures done in accordance with the current War on Drugs have divided the majority of Filipinos. It's been a touchy subject since deaths started to surface. There are those who believe and support the idea that everyone involved in illegal drugs should be eradicated from society. On the other hand, there are those who think that President Duterte is painting a picture of desperation that only he can address.
The president was quoted saying "meth" or "shabu" (a form of crystal methamphetamine) is only prevalent among the poor. Most if not all shootouts happened in slum areas. As for big time drug lords, we have yet to find out (if they will be targeted too).
What is the situation on the ground? Where are you situated, and are you close to the violence?
I live in a small town in the province. Most of the violence and shootouts happen in big cities. We have two sets of people, those who feel they are safer now, and those including me, who believe that our lives are in danger more than ever. Along with those documented killings, there are a lot of questionable deaths. There has been a rise in vigilante groups; dead bodies are found dumped marked with cardboards indicating that they were "pushers", hence the term "cardboard justice".
Are you presently in danger of arrest, or are people that you know currently in danger of arrest?
Everyone is. We see news and personal accounts of mistaken identities. Police are given orders to shoot anyone resisting arrest, and most of those shootouts apparently occurred due to suspects resisting arrest. In the absence of due process, how will we know whether they were guilty or not?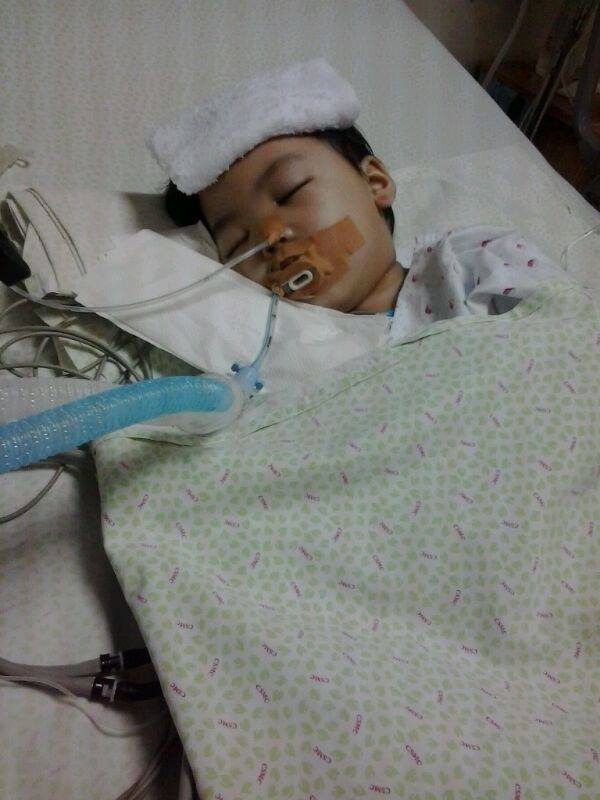 Have you or any of your friends or family members been subjected to arrest, harassment, or violence due to the current situation?
Luckily not.
Are cannabis users and dealers generally in danger, or is cannabis viewed differently to other drugs?
As I mentioned earlier, it seems that the main target is "meth". The majority, if not all crackdowns have involved meth. But there are also arrests of cannabis users. Actually, from the directives of their local governments, residents are ordered to voluntarily surrender if they are involved in any illegal drugs, both users and pushers. Out of fear, even some cannabis users have surrendered themselves, only to have them sign a written statement that they won't go back to doing drugs.
Despite the current administration's all-out campaign against drugs, the president has been quoted as being for medical cannabis.
What is the extent of cannabis cultivation and use within Philippine society? Is it always a top-secret activity?
I personally think it's an open secret. Still a taboo. We have local cannabis culture, especially up north. Some tribes are known for their cannabis use in rituals and traditional medicine. There are people out there who use cannabis for personal reasons, concealing their use from their family and friends to avoid unwanted attention. Some use it as medicine, some for recreation and a substitute for alcohol and tobacco. Cannabis has gone mainstream, thanks to free information online and other resources. Although I'm sure there's still a handful that are misinformed and still prejudiced against users.
Prior to Duterte coming to power, how risky was life for the average cannabis user? How have things changed since Duterte took office?
It was risky before, but not as risky as now. Even before, people could get locked up in jail for mere possession of a joint. Our justice system needs a major makeover. Our prisons are filled with people arrested for nonviolent drug offenses. These small time lawbreakers are put side by side with criminals being tried for murder, homicide etc. Now under President Duterte, people are more careful because there seem to be no distinction among those classified as dangerous drugs.
Do you personally use cannabis? If so, how comfortable do you feel discussing your own cannabis use with other members of society?
I have to decline from answering this in public because of the consequences I might face. It's still a complicated subject, like I said – taboo. Since PCCS is advocating for medical cannabis, I am often asked about my motivation behind founding such a group. I'm not sick, my kids aren't either. None of my family has a serious medical condition.
I don't see any reason why I wouldn't advocate cannabis. I always say that I've never encountered a plant as controversial as cannabis. I've done my research and I'm convinced that it's a potentially lifesaving medicine. I'm just here promoting awareness of the many benefits of it, but what's urgent is for patients to have safe access to medical cannabis.
Medical cannabis should come first. Why? Because we're still having a hard time convincing our lawmakers that it's one of the safest medicine known to man, how much more to convince them at it's a safe alternative to alcohol, and is a promising industry? Before we even debate about that, we have to keep in mind that there are lives at stake, waiting to try medical cannabis.
As an activist, do you feel that you are in greater risk than usual at the present time? Do you intend to remain committed to activism despite the situation?
Yes, absolutely. As much as I hate to entertain the thought, I am very much at risk of being arrested or being harassed. But this has been my personal advocacy. We've already lost patients. Kids and adults. It's heartbreaking to witness members dying but at the same time the support is getting bigger and stronger. As long as I know my rights and my intentions are clean, I will not back down.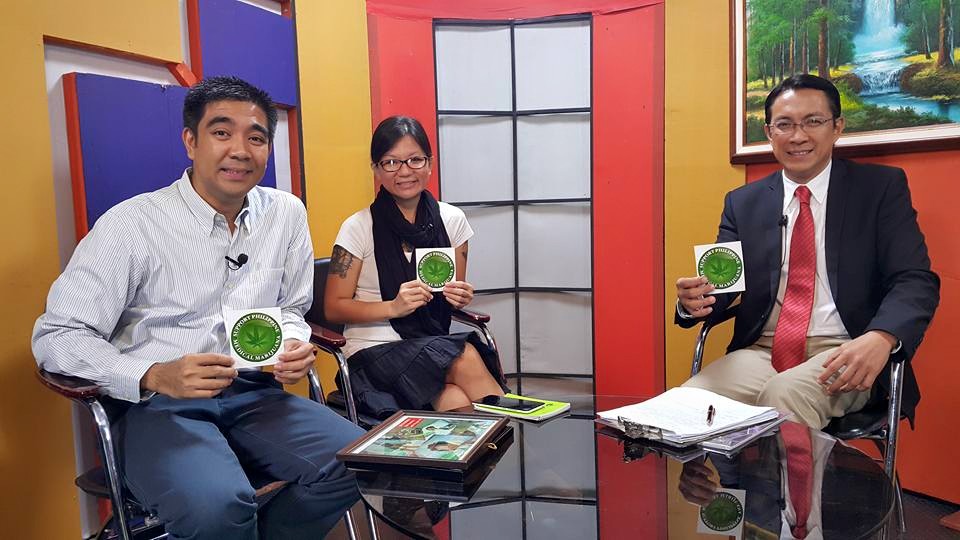 Do you believe that your efforts in activism have been successful so far? If so, how?
I am still in disbelief sometimes when I try to recall how I started. All I know was that I started a Facebook page to promote cannabis awareness, 3 years later here we are, lobbying for another bill. The first bill we lobbied was HB4477, The Compassionate Use of Medical Cannabis Act. We only got as far as having it heard under the House Committee on Health. Then came the new administration. We're now under HB180, The Philippine Compassionate Medical Cannabis Act. We're going to try different ways in order to get things started. If things go really well, we'll be the first in Asia to legally cultivate, manufacture and dispense medical cannabis.
So you anticipate future successes with cannabis activism?
Future successes, absolutely. Our fellow advocates in Malaysia, Thailand and Indonesia are looking up to us. We'll start with medical. This is going to open more avenues for cannabis promotion. I believe the Philippines has high potential for a successful cannabis industry.
What do you feel is the best solution to the current situation?
More call for unity to respect and uphold human rights. The War on Drugs is a war against people. We should remind the Philippine government that never in the history of the War on Drugs has waging war against people worked. We need compassion more than ever.
To find out more about Kimmi del Prado's movement to legitimize cannabis in the Philippines, please visit the Facebook page of the Philippine Cannabis Compassion Society.
The drug laws of the Philippines can be found in full here.