In 2019, Illinois became the eleventh US state to legalise recreational cannabis use. As of 2020, individuals can possess up to 30 grams of cannabis flowers, which can be purchased from licenced vendors and dispensaries. Cannabis cultivation is still illegal though, unless it's for medicinal purposes, and the grower has a Medical Marijuana card.
Recreational cannabis
Legal

Medicinal cannabis
Legal since 2013
Cannabis laws in Illinois
The US is governed by federal and state laws. This article covers the cannabis laws in the state of Illinois.
Can you possess and use cannabis in Illinois?
In June 2019, Illinois' Democratic Governor J.B. Pritzker signed the bill to legalise recreational cannabis in the state. This makes Illinois the eleventh state in the US to do so. They are also the US's first state to legalise recreational cannabis through its legislature.
The legalization came into effect on January 1st, 2020, and all adults aged 21 and older may purchase recreational cannabis from licensed retailers in Illinois. The bill states:
A medical cannabis card won't be required to purchase it.
Using cannabis is permitted in the individual's home, or on-site in approved cannabis-related premises.
Use is forbidden in any public place, in a motor vehicle, or on the grounds of an educational establishment. Students with medical marijuana cards may continue to use the drug at school, as per their physician's guidelines.
Cannabis use is also forbidden near anyone under the age of 21.
It's also forbidden near a police officer, firefighter, corrections officer, or on-duty school bus driver.
Purchase and possession limits for recreational cannabis are slightly different for Illinois residents and non-residents:
For instate residents, 30 grams of cannabis flower, 5 grams of concentrates, or 500 mg of cannabis-infused edibles, can be purchased.
Non-residents can purchase 15 grams of cannabis flower, 2.5 grams of concentrate, or 250 mg of cannabis-infused products.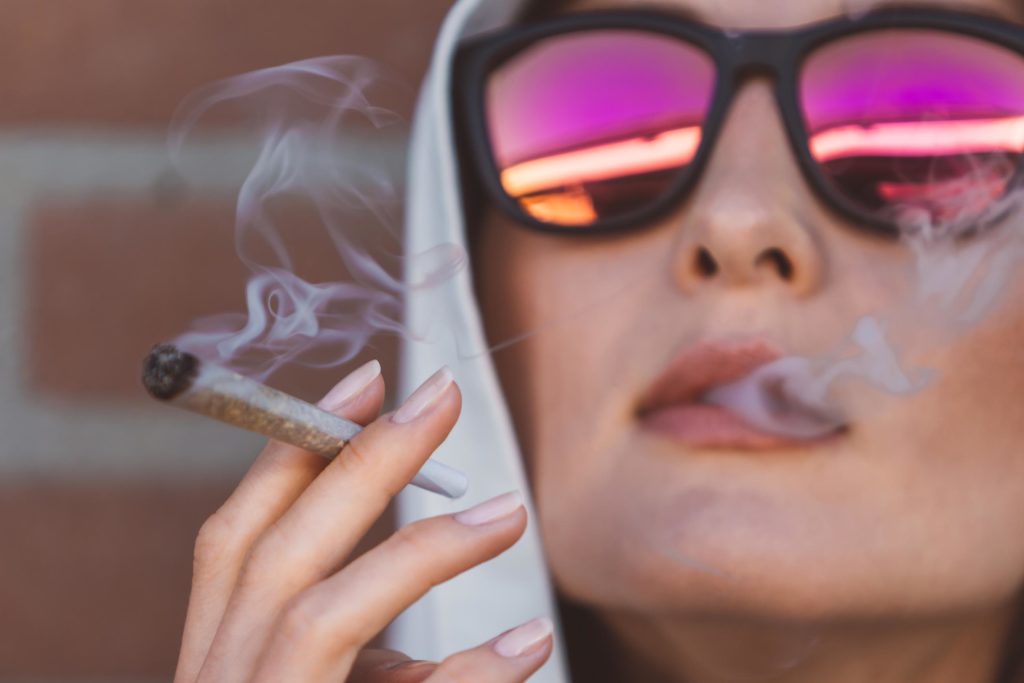 Cannabis taxes
Illinois' government has proposed tax rates on cannabis purchases. For cannabis flowers or other products containing under 35% of THC, there will be a 10% sales tax. Products infused with cannabis (such as tinctures or edibles) will have a 20% tax. Any other cannabis product with THC levels of over 35% will come with a 25% tax. Individual counties and cities in Illinois may also add extra local sales taxes.
The legislation proposes that the tax revenue will be used to regenerate poorer communities. When speaking about the changes to the law, Gov. Pritzker commented: "Legalising adult-use cannabis brings an important and overdue change to our state, and it's the right thing to do."
Existing criminal records for cannabis possession
In addition to legalising recreational cannabis, the new law may also expunge cannabis-possession criminal records for 800,000 people in the state.
Anyone with an existing conviction for possessing under 30 grams of cannabis will have their records sent to a Prisoner Review Board. Once reviewed, they'll be passed on to Gov. J.B. Pritzker for a pardon. Providing the offences aren't connected with a violent crime, the record will be expunged.
Can you sell cannabis in Illinois?
Previously, only patients holding a valid Medical Cannabis card could purchase medicinal cannabis in Illinois. On June 25, 2019, Illinois made history by becoming the 11th state to legalize recreational cannabis. Since the 1st of January, 2020, adults aged 21 and older may purchase recreational cannabis from licensed retailers in Illinois.
Indeed, the early signs are promising. In September 2020, recreational cannabis sales hit a record high, with close to $64 million worth of the drug being sold in the previous month alone. In 2020, total sales reached $1.03 billion, including $669 million in recreational cannabis and more than $366 million in medicinal purchases.
In May 2021, according to the state of Illinois, throughout the 110 licensed dispensaries, over 2.5 million cannabis products were sold. State residents accounted for approximately $80 million, and sales increased from out of state residents who spent close to $37 million on cannabis related products.
MJBizDaily estimates that as many as 295 stores could be up and running by 2022, which would be 2.3 stores per 100,000 residents.
Kris Krane, one of the founders and president of 4Front Holdings, commented: "It's a state of 13 million people with a very large tourist population in the Chicago area, so I think the business opportunities are huge."
Can you grow cannabis in Illinois?
Unlike other US states that have legalised recreational cannabis, Illinois will not be legalising personal cannabis cultivation. It will remain illegal to grow cannabis plants at home (even in limited numbers), unless the grower is a medicinal cannabis patient. If the individual has a Medical Marijuana card, they can grow up to five plants at a time.
If caught cultivating up to five cannabis plants at home (without a medical ID card), the offender will be given a civil penalty of $200. Growing five to 20 plants is regarded as a felony, and is punishable with a one to six-year prison sentence, plus a fine of $25,000. 20 to 50 plants can result in a prison term of two to 10 years, and the same fine, and if caught growing 50 to 200 plants, the prison sentence is raised to three to 14 years, and a $100,000 fine. Over 200 plants will result in a four to 30-year prison term, plus a $100,000 fine.
Licenced cultivation
From the start of 2020, licences will be gradually issued to companies in the state. These will be 'craft growers', who can apply for licences to cultivate as much as 5,000 square feet of cannabis crops.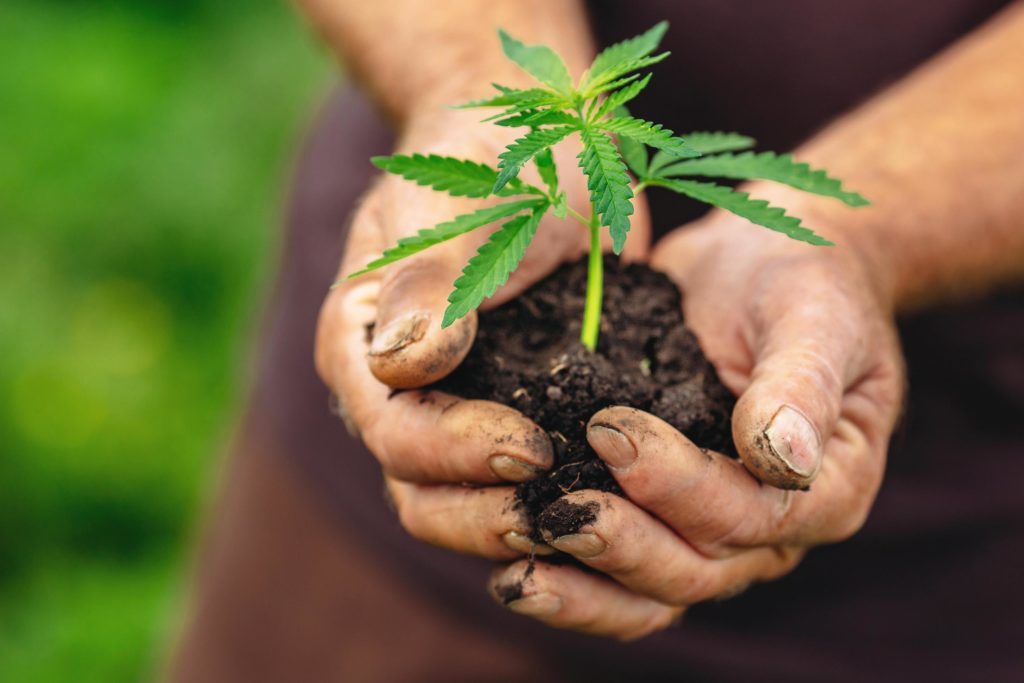 Is CBD legal in Illinois?
The law is slightly ambiguous when it comes to CBD products. In Illinois, CBD is technically legal, as the state's Cannabis Control Act (which set up a hemp research pilot programme) permitted the cultivation of industrial hemp. The federal Farm Bill also made hemp cultivation legal across the country.
As such, CBD products are widely sold in Illinois, and can be legally purchased and used, but there are certain 'grey areas', particularly regarding CBD-infused edibles.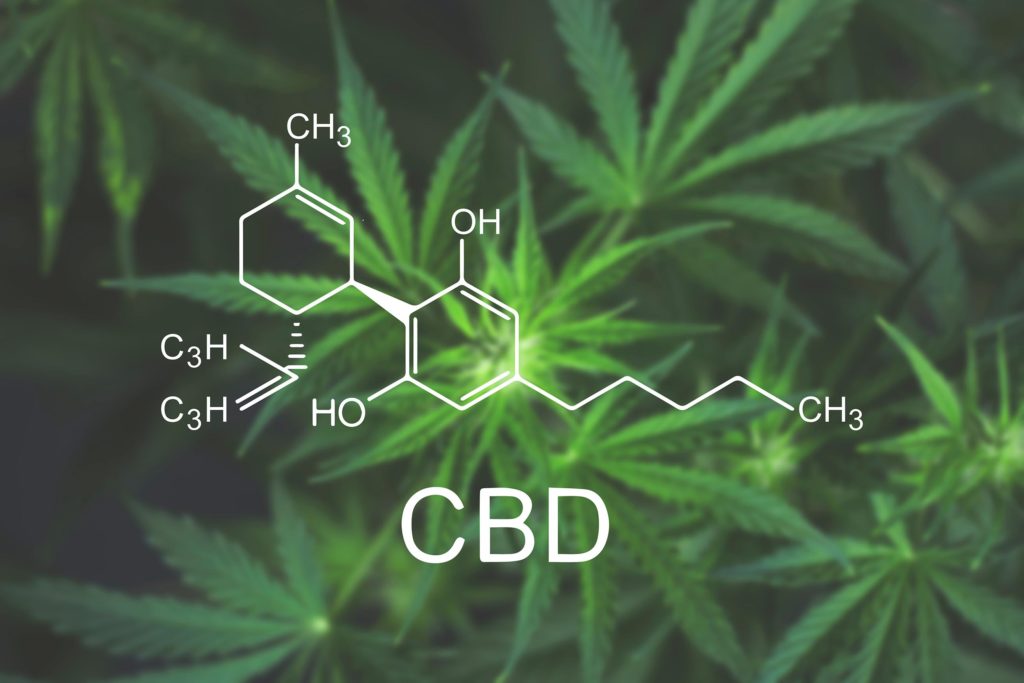 Medicinal cannabis in Illinois
Surprisingly, Illinois could have been one of the US's first states to legalise medicinal cannabis use. In 1978, it passed the Cannabis Control Act, but in order for the law to fully come into force, the Human Services department and the State Police needed to take action. Neither did so, which meant that medicinal cannabis didn't become legal until many years later.
In 2013, the Compassionate Use of Medical Cannabis Pilot Program Act was passed. This legalised medicinal cannabis use, but only in extremely tightly controlled circumstances. The programme was signed into law in the same year, making Illinois the 20th state to legalise cannabis for medicinal purposes.
Recognised conditions
Illinois has a long list of health conditions that have been approved for medicinal cannabis treatment. These include:
ALS
Spinal Cord Disease/Injury
Any type of terminal illness
In order to qualify for medicinal cannabis treatment in Illinois, the patient must be over 18 (or if a minor, must have an adult caregiver and certification from two physicians). They must also be a resident of the state and must have been formally diagnosed with one of the listed conditions.
Industrial hemp in Illinois
After the Farm Bill was passed at federal level (legalising hemp cultivation), the US states swiftly began to pass state laws, permitting farmers to grow hemp in their region.
Gov. J.B. Pritzker, together with Illinois Department of Agriculture, opened up licencing in April 2019. In the first two days, 350 applications had been received, from farmers and processors wanting to start planting the crop.
"Industrial hemp is a potentially billion-dollar industry that Illinois will now take part in," Pritzker commented. "This will have a massive impact on our state's economy."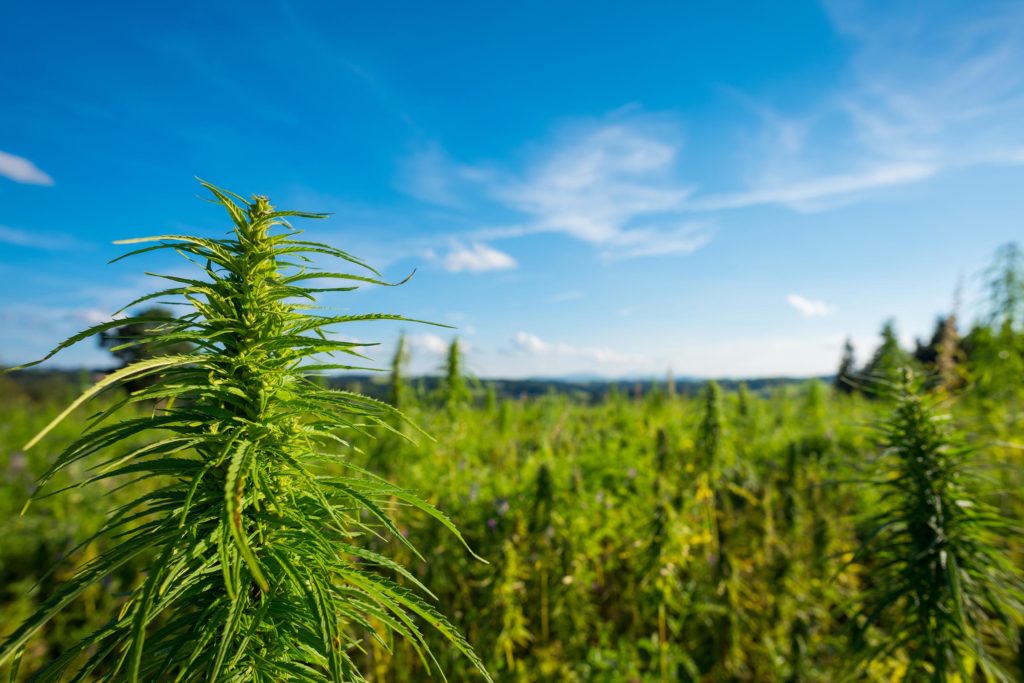 Good to know
If you are travelling to Illinois (or currently live there), you may be interested to know the following:
Cannabis history
In 1931, Illinois was one of the earlier US states to ban recreational cannabis use; six years before the national prohibition law was passed. This anti-cannabis stance was maintained for several decades, though the rise of hippy culture in the 1960s challenged the status quo.
The situation started to change in 1978, when the state passed the Cannabis Control Act. This sought to legalise medical cannabis use, providing the State Police and Department of Human Services created the necessary drug policies to manage the new law. Neither department did so, and as such, the Cannabis Control Act never came into action.
In 2013, Illinois became the 20th state in the country to legalise medicinal cannabis use. Then, in 2019, it became the eleventh state to legalise recreational use too.
Attitudes towards cannabis
Attitudes towards cannabis in Illinois are relatively positive. In a recent study, 74.4% of people expressed support for legalising recreational cannabis, with only 21% opposing it. In the 35 and under age group, 83% supported it. Although the age group with the least support was 66 years and over, they still demonstrated majority support – 51%.
Disclaimer:

While every effort has been made to ensure the accuracy of this article, it is not intended to provide legal advice, as individual situations will differ and should be discussed with an expert and/or lawyer.