Anecdotally, reports of so-called "THC or cannabis allergy" abound. This reaction is characterised by a red, prickly rash over exposed skin, often accompanied by mild to moderate respiratory irritation (often including coughing and sneezing), and is occasionally found among those who work in close contact with the growing cannabis plant.
Hemp protein powder and vomiting
One individual who claimed to suffer such a rash (presumably a form of urticaria or contact dermatitis) after handling cannabis plants also reported suffering an acute bout of vomiting after consuming hemp protein powder as an exercise supplement. The individual had previously consumed many other forms of protein with no ill effects.
There are other instances of vomiting occurring after consuming hemp protein, but it is not clear if there is a relationship between the two phenomena. Aside from an allergen within the hemp protein powder itself, it is possible that poor storage, contamination or added ingredients (such as chlorella) may contribute to such cases.
Sensitivity arises from contact with both male & female plants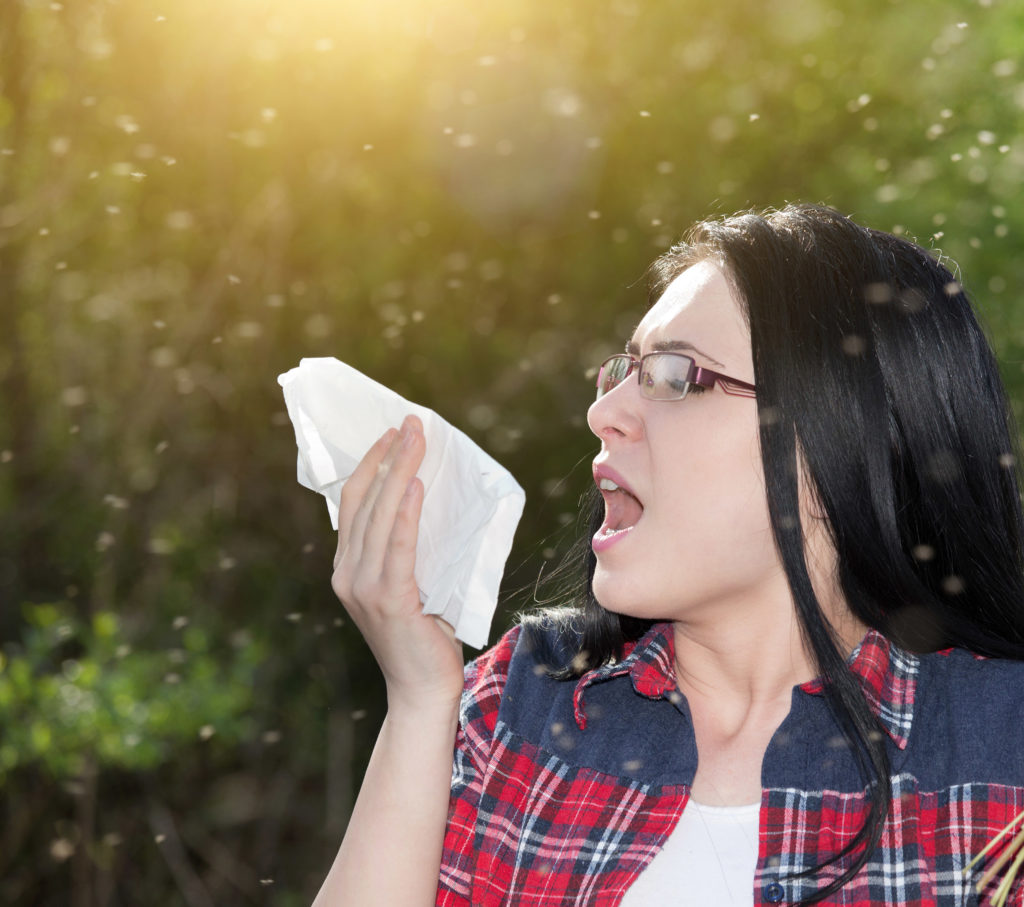 The substance that causes sensitivity and adverse reactions in growers and plant workers may well find its way into hemp protein powder too. It is certainly not a phenomenon solely related to male pollen, as many plant allergies are, as it occurs in male-free grow-rooms.
However, research into allergic response in Midwest U.S. populations, where wild cannabis is widespread, indicated that the pollen itself may cause or exacerbate symptoms of rhinitis in sensitive individuals. It is difficult to distinguish between reactions due to cannabis pollen and those from other allergens, but skin-tests also showed that 61% of patients exhibited sensitivity.
The problem is also associated with handling the dried plant matter, and occasionally smokers (even those who are not in contact with the growing plant) experience symptoms during consumption. Many sufferers also report handling cannabis for prolonged periods with no difficulty prior to experiencing sudden and acute symptoms.
Phytodermatitis is a well-known phenomenon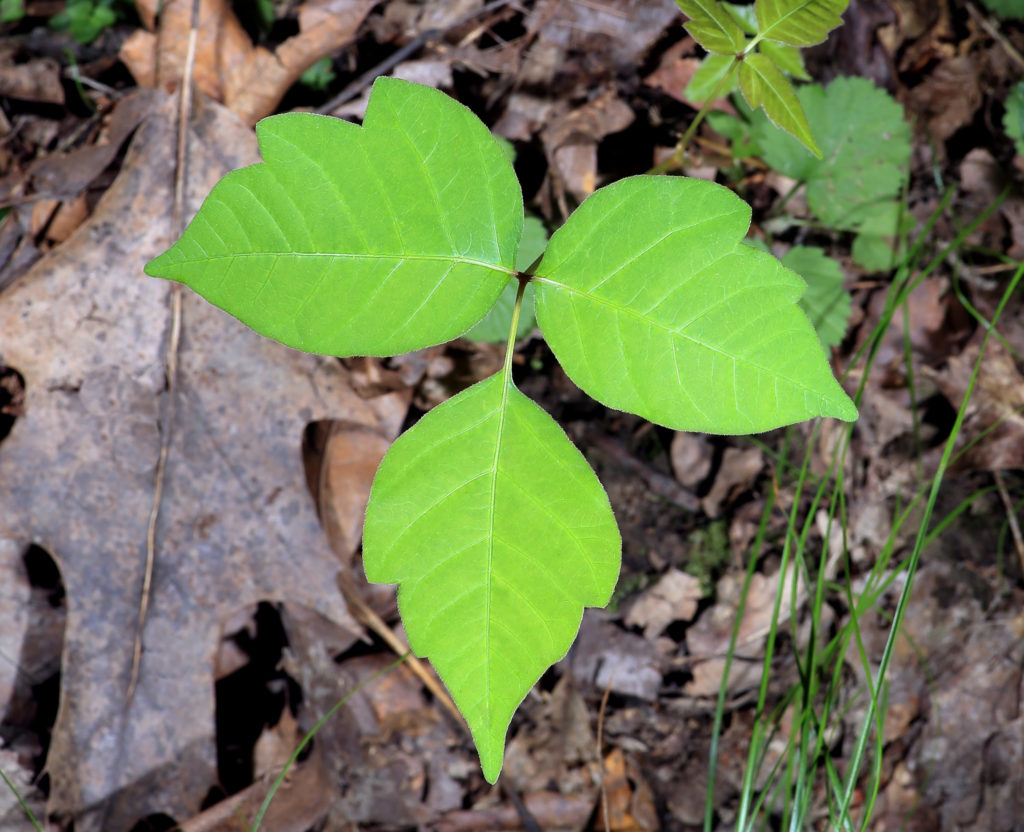 Many plants cause allergic contact dermatitis in humans – in fact, the term phytodermatitis specifically refers to plant-related reactions.
Poison ivy, oak and sumac are well-known examples of such plants and affect the majority of humans. Although some claim to be immune, it is not clear if these are cases of true immunity or whether the allergic response is somehow delayed or modified.
Stinging nettles too cause contact dermatitis. Indeed, the term urticaria derives from the scientific name for this species (Urtica dioica), although this term also applies to hives, which may arise due to a variety of causes not limited to plants.
U. dioica is quite closely related to the cannabis plant: both the Cannabaceae and the Urticaceae families are thought to belong to an informal clade within the Rosales order known as the urticalean rosids.
Stinging nettles cause irritation by introducing histamine to the epidermis: the thousands of tiny hairs (known as trichomes, as with cannabis and many other plant species) that cover the surface of every leaf penetrate the outer layers of the skin and inject histamine, along with formic acid and serotonin, directly into the skin. As cannabis has such similar trichomes, it is possible that they contain a mixture of similar irritants.
Histamine & the immune response
Histamine is an organic compound comprised of nitrogen and hydrogen, and is synthesised in the body by the metabolism of the amino acid histidine. Histamine has a vital role in regulating the immune response. When allergens are present at certain key areas of the body (such as the mucous membranes), histamine is released by mast cells or white blood cells known as basophils in a process known as degranulation.
Degranulation is a mechanism whereby certain cells involved in immune response release cytotoxic compounds that destroy invading microrganisms such as allergens. When such allergens enter the body, the molecules of the free-floating antibody protein known as immunoglobulin E (IgE) bind to Fc receptors found on the surface of the mast cells and basophils.
The allergens then bind to the IgE, and the cell begins to release histamine. This triggers the inflammatory response and increases the permeability of the capillaries to allow certain white blood cells and proteins to directly attack the invading pathogens.
A case of cannabis allergy triggering cross-reactivity in other plants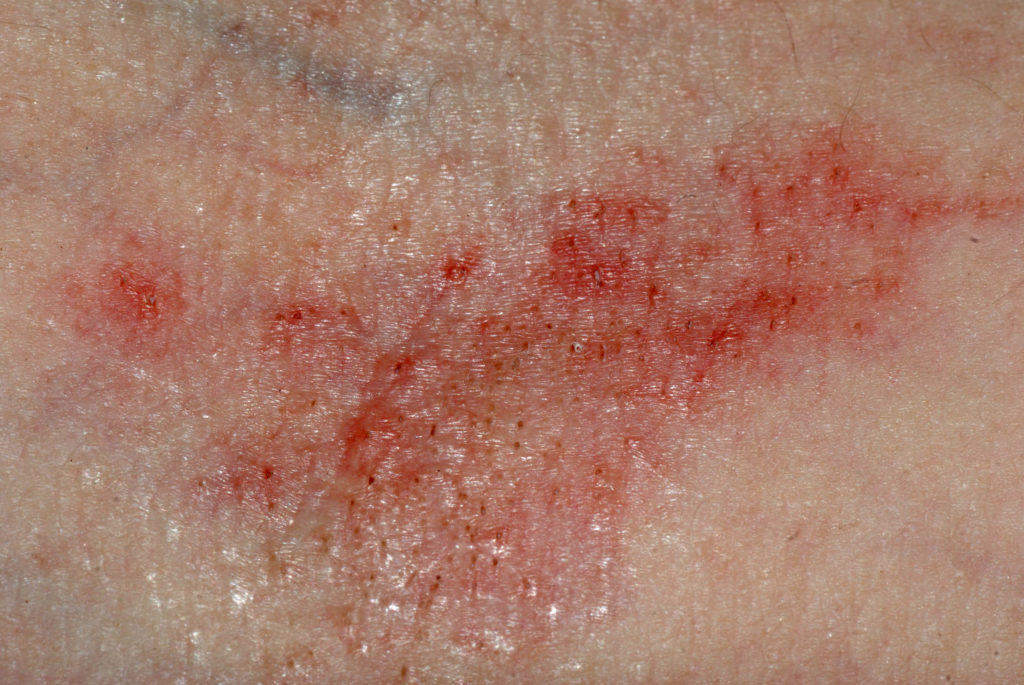 However, allergic reactions to cannabis may not be entirely due to histamine, although it is likely to be involved. In one notable case, a 28-year-old man with no previous allergic symptoms reported contact urticaria after handling cannabis plants, and was subsequently forced to cease consumption of cannabis after smoking the drug caused rhinitis-like symptoms, swollen eyelids and itching.
Months later, the patient began to experience anaphylaxis after consuming tomato, pepper and fig, contact urticaria on handling peach peel, and oral allergy from apple, almond, eggplant, and chestnut. Skin tests were positive for cannabis, apple, peach, and tomato.
Can s 3, the proposed cannabis allergen – Is it possible to be allergic to cannabis?
Immunodetection procedures indicated that a lipid transfer protein (LTP) was responsible: LPTs, as the name implies, are responsible for transfer of lipids and other fatty acids across cell membranes, and are often implicated in serious food allergies. Further testing yielded an isolated protein believed to be the cannabis allergen, which the researchers named Can s 3.
Reports of extreme symptoms resembling anaphylaxis or acute asthma are rare but do occasionally occur. Such cases usually report that any contact with the plant in any form (even hemp lotion or clothing) causes a reaction serious enough to require constant access to an epi-pen.
So, is it possible to be allergic to cannabis? Without further empirical evidence, it is impossible to determine whether these severe reactions are entirely due to an allergen in cannabis, or if other environmental or even psychological factors exert an influence. However, the research into the Can s 3 protein points to the existence of a true allergen, and those suffering from common food or plant allergies may note a degree of cross-reactivity.