Sensi Seeds 2017 Each year, our goals remain the same. Sensi Seeds always strives to change the world of cannabis, and to support those who contribute to restoring the cannabis plant to its rightful place in society. In 2017, we met you, cannabis enthusiasts, all over the world. We introduced you to our brand new cannabis-inspired products. And of course, we released new strains that we know you are just as excited about as we are.
2017, year of amazing new cannabis products
Sensi Seeds' main focus has always been to find the best possible ways to expose the public to the multifaceted plant that is Cannabis Sativa L. And this is once again what has driven us to expand. As is always the case, our new products have been created with the expertise and high requirements we know you have experienced for decades, and will always expect from Sensi Seeds.
Urban Streetwear
In June 2017, we released our very first collection of Urban Streetwear. Finally, we can boast about having our very own line of unisex basics inspired by the lifestyle we support, promote, and embrace. T-shirts, hoodies, the coolest, snuggest headwear you can think of, and even more future essential pieces of your wardrobe. We started spreading the word by bringing our collection to cannabis fairs, and it was a delight to see our brand new colours worn by you, our best ambassadors!
Hemp Foods
In July 2017, our line of Hemp Foods became available. These products are so very dear to our collective heart. It was about time we channelled our love for seeds into more exciting possibilities.
Should you need a health boost in your life, you now have the option to acquire Sensi Seeds' shelled hemp seeds, hemp protein shake, and cold pressed hemp seed oil online, in our shops, or via resellers of Sensi Seeds products.
We chose these three products to get you started for a reason. They can seemingly be added to your daily diet without disrupting your routine. It is essential that you note that our products may be hassle-free, they WILL make your life easier, healthier, and will definitely gently nudge you towards a healthier lifestyle!
Sensi Seeds' CBD Coconut & Hemp oil
Can you hear it? The irresistible, delicate ruffle of everything-CBD becoming mainstream in 2017?
Sensi Seeds' selection of CBD products has already been available since 2016, and we have enhanced it with the addition of CBD Coconut & Hemp oil. This delicious product is perfect for ensuring your daily intake of CBD is as easy as possible. And enhanced, with the additions of coconut oil and its antibacterial, antiviral and antiprotozoal properties, and cold pressed hemp oil from industrial hemp harvested in Europe.
We love you!
It is always an absolute pleasure for the Sensi Seeds team to roam the planet in order to meet their favourite cannabis enthusiasts.
Every year, Sensi Seeds attends cannabis and hemp fairs all over the world. We have been happy to see all of you in 2017, in Cultiva, Spannabis, Expogrow, Expocannabis, and many more events.
And this year, we were overjoyed to meet those among you who are generally out of our reach. In recent months, we have been in Expoweed Chile, Expocannabis Uruguay, as well as in smaller Latin American cannabis fairs.
Why is 2017 any different, you ask? Well, the world is reaching a point at which cannabis legalisation is truly becoming a 'trend', as it were. More than a crowd effect, the urgency lying in the regulation of medicinal cannabis has pushed many countries to reconsider their policies when it comes to drugs – or when it comes to cannabis. A great angle we can only get behind with fervour and hope!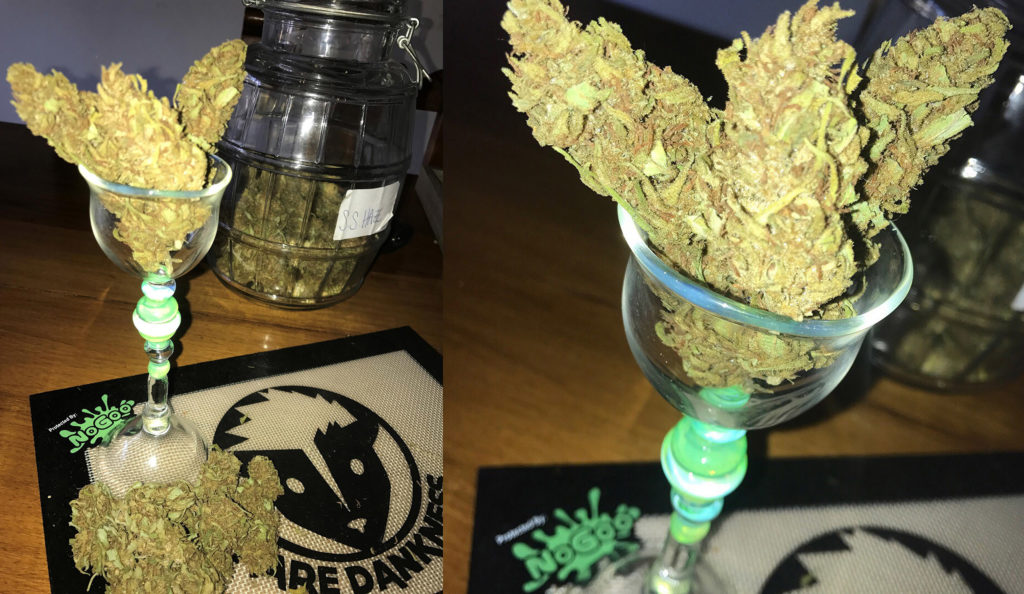 We are especially proud to have won an award at the Uruguay Cannabis Weekend. Our beloved Silver Haze® won third place in their outdoor categories, a certain cause for celebration! Go Uruguay! We hope to attend many more events next year, and to meet as many of you as you can. May 2018 be the year of new, trans-oceanic friends.
Sensi Seeds releases 15 new strains throughout 2017
We thoroughly enjoyed exploring new avenues. 2017 allowed us to broaden our horizons, and to finalize projects that have been dear to us for a long time. Of course, there was no possible way for us to call 2017 a tremendously exciting year without new cannabis seed strains being part of the equation!
In 2017, we released our complete Classic Redux Series. This collection is a tribute to the Sensi Seeds selection of strains, past, and present. We have been proud to introduce you to these 14 feminized and autoflowering versions of our timeless classics, and excited too – finally, our favourite strains are available to more of you.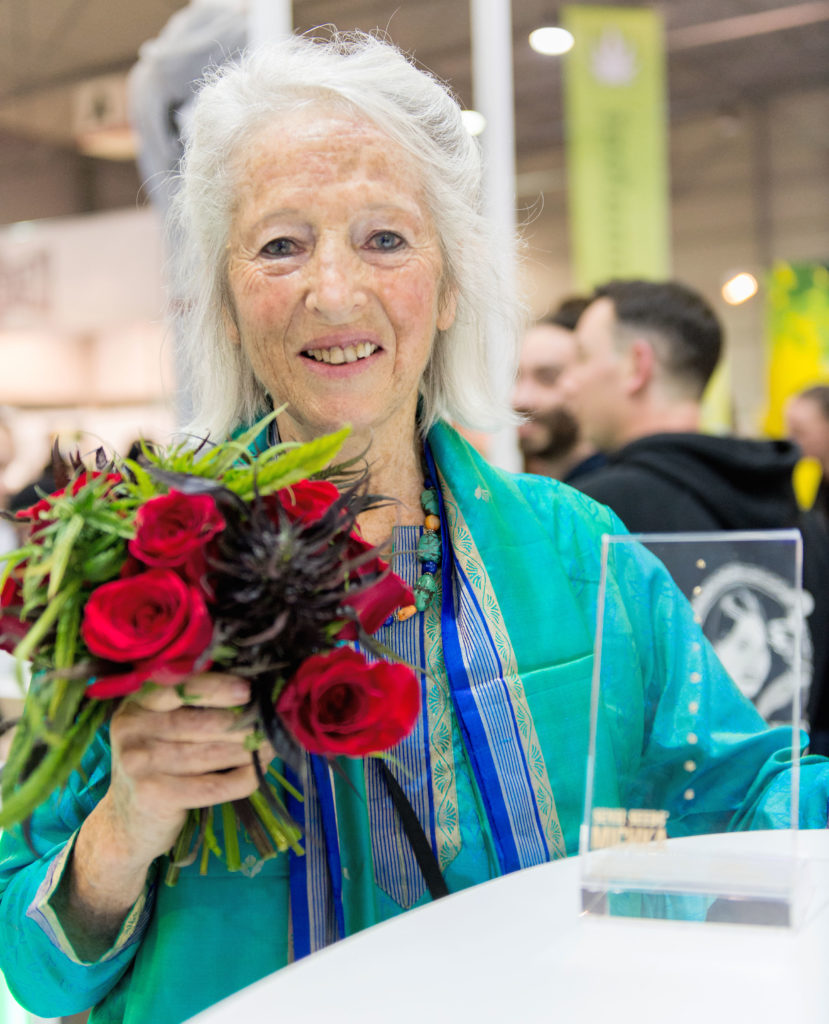 And to finish on the highest of notes, we had to wait until November to give you Michka®. This brand new strain is an homage to the French Grande Dame of Cannabis, an activist, eminent writer, and all-round role model for those seeking for inner peace and osmosis with nature (but aren't we all?). There is something for everyone. You can shop now for Michka® Regular and Michka® Feminized.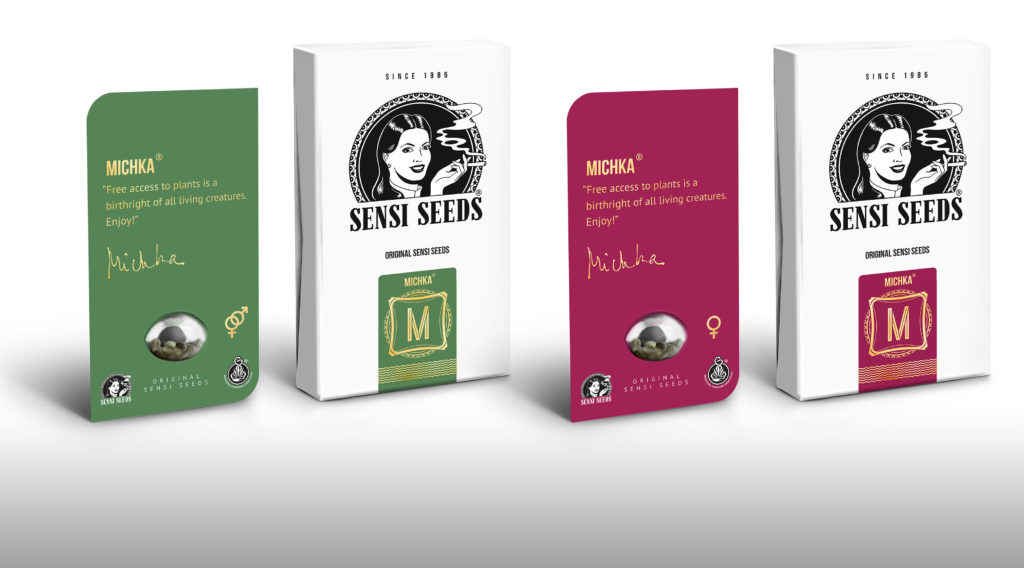 2017 was such an exciting year for Sensi Seeds! Between cannabis fairs, new cannabis products, and proper cannabis regulation gaining some ground everywhere, we certainly have been busy.
We hope your year was just as eventful, and filled with exciting new ventures and new directions – or perhaps more accurately, better defined directions. Full disclosure: we haven't changed. We're not revising our mission. We're extending our reach.
See you next year.