Sensi Seeds was honoured to be invited to give a lecture to one of the classes organised by one of Europe's leading universities, the Erasmus University in Rotterdam, on November 16th, 2016. Organised by French senior lecturer Etienne Augé, PhD, this lecture was organized for Master students in Media and Business for their Strategic Mass Communication class.
To represent Sensi Seeds there, we sent none other than the head of our content department, David Duclos, better known to our community of readers as David Cannafacts. With extensive experience in studying cannabis and talking about it both on and offline, he was well suited to presenting the company and its objectives to these university students.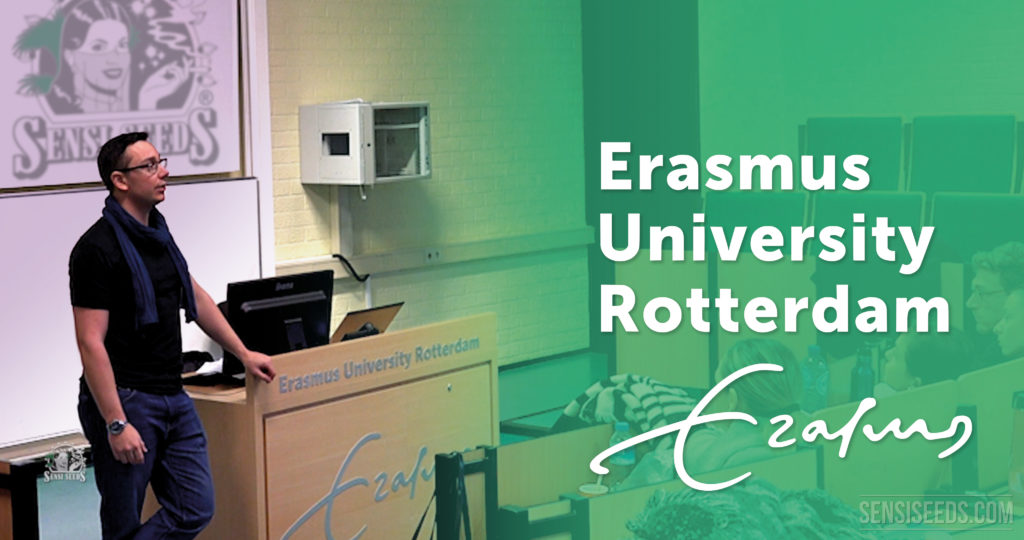 Discussing Sensi Seeds as well as sister companies HempFlax and the Hash Marihuana & Hemp Museum, the focus of the lecture was mainly focused on one of the common objectives for all of these companies: restoring the cannabis plant to its rightful place in society.
Duclos covered the industrial use and therapeutic use of cannabis throughout the years before discussing the arrival of cannabis prohibition in the early 1900s and the negative propaganda that accompanied it. He explains that this negative propaganda and preposterous claims is the very thing that triggered him to start investigating cannabis as a 12 year old.
Using recent developments in industrial and medical use across the world, Duclos demonstrates that knowledge about the cannabis plant and its uses are becoming more wide-spread and common. However, he is quick to add that a lot of the early-day propaganda remains. Patients world-wide are still unable to access medical cannabis and the hemp industry still has to deal with misconceptions about what cannabis is.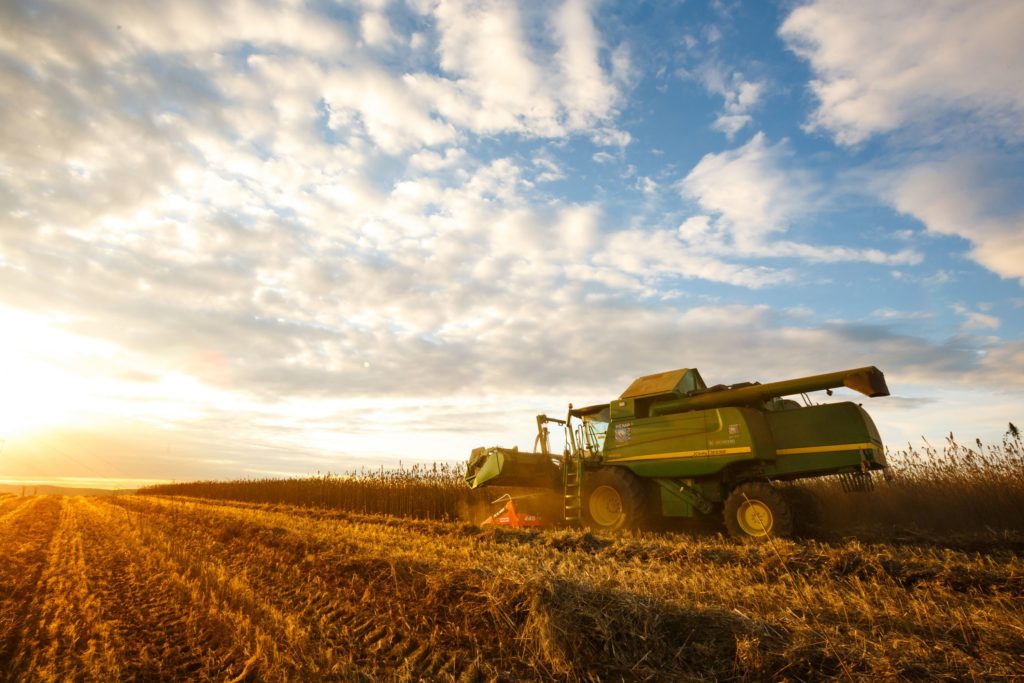 With sister companies HempFlax and the Hash Marihuana & Hemp Museum, Sensi Seeds has made it part of its mission to fight this by providing not only high-quality products, but also high-quality content. Seeing the changes in international law and public perception, things seem to be looking up but a lot of work remains and Duclos is looking forward to tackling it head on.
The lecture ended with an open Q&A session during which the current legal system in Holland was discussed as well as the potential for cannabis abuse and how this can be prevented and dealt with through cannabis regulation and prevention.
All in all, the lecture was very well received by the students and their professor and we are happy to announce that Sensi Seeds was invited to return to the university next year again.
Are you interested in arranging a lecture for your class? Get in touch with us and let us know how we can help.
Read more about the Masters in Media and Business on the Erasmus website.
Read more about Etienne Augé and his research.