CBD More and more people are becoming convinced of the health benefits of products enriched with CBD. While the selection of these products is growing rapidly, there isn't an umbrella label or the like yet. To demonstrate how we ensure the highest possible quality in our CBD products, this article will provide an explanation.
Cannabidiol, or CBD, is a natural ingredient in cannabis. The fame of this substance is currently on the rise and that is mainly due to the medicinal properties of CBD and its positive impact on health. In high concentrations, CBD may have a therapeutic effect on numerous diseases. In lower concentrations, CBD may have a beneficial effect on general immunity. We consciously use the word 'may' here, because EU law prohibits providers of CBD products from making medical claims.
This article focuses on Sensi Seeds' CBD products that can make a contribution to general immunity.
What is CBD?
Cannabidiol is a natural cannabinoid (phytocannabinoid) that occurs in almost all forms of Cannabis Sativa L. Over 80 phytocannabinoids have been identified in the cannabis plant. Cannabidiol (CBD), in addition to tetrahydrocannabinol (THC) and cannabinol (CBN), is the best known.
CBD was identified in the 1940s, but its effects have only been thoroughly examined in recent years. These studies and the growing number of testimonies have demonstrated that CBD has medicinal properties.
Interest in CBD really only took off when the substance was extensively discussed in CNN's 2013 documentary 'WEED', in which the parents of the then 6-year-old Charlotte Figi talked about how they treated their daughter, who suffers from chronic epilepsy, with cannabis oil. When all mainstream treatments failed, they turned to cannabis in desperation. They made oil from a cannabis strain with a low percentage of THC and a high percentage of CBD. This – at the time – criminal treatment was an immediate success: from 300 attacks a week to only a few per month. It was the first time a story like that had received so much attention on a mainstream American media channel.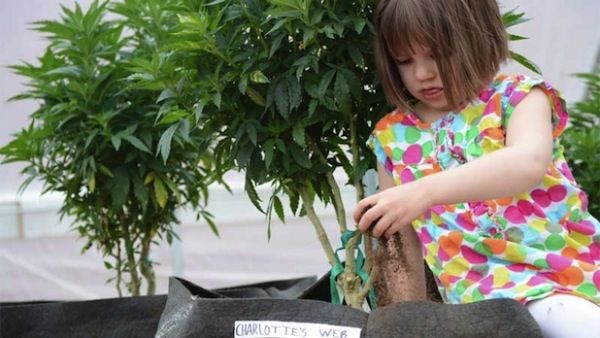 This success story and the many stories that followed accelerated the process of legalisation of medicinal cannabis in the US and beyond. Equally important, however, is the fact that it also led to more attention for the different cannabinoids in cannabis and their beneficial effects.
Since 2013, PubMed has included more than 1,500 studies on CBD in their index. These studies show that CBD has the following characteristics:
Anti-inflammatory
Analgesic
Anxiolytic
Anti-psychosis
Anti-spasm
Studies also show that CBD can have a promising effect in the treatment of, among others, arthritis, multiple sclerosis and Alzheimer's disease. The British pharmaceutical company GW Pharmaceuticals is currently investigating the possibilities of CBD based medicines to treat, among others, schizophrenia and epilepsy.
In addition to these beneficial effects, CBD has another advantage. It has none of the psychoactive effects that THC does. This means that people who don't want the high-effect of cannabis can also use CBD products. As CBD in lower doses can have a positive impact on general immunity, demand for CBD products is increasing dramatically. Providers are popping up everywhere; CBD is hot.
Quality control is essential
We believe it's a good thing that more and more people are discovering the benefits of cannabis. After all, this is something that Sensi Seeds has been fighting for, for over 30 years. Sensi Seeds also has CBD products in its range. We have taken the time and used our experience to develop a pure and perfect range of CBD products. The results perfectly meet the strict requirements we place on all of our products.
But we also see a flaw when it comes to the supply of CBD products. There is no independent and overarching party using standardised methods to check the quality of these products and which links an internationally recognised label to them. What's more, is the quality even monitored at all?
Such monitoring is essential. After all, we're talking about a health product that people ingest. The plant material used should be fresh and free of pesticides. It must also be exactly clear what substances, including cannabinoids and terpenes, the final product contains and whether the proportions are correct.
Everyone at Sensi Seeds takes such monitoring very seriously. We want to be transparent and have a clear and visible approach. As such, the following points illustrate how the company monitors the production process so that we can guarantee the highest possible quality requirements in our CBD products.
Origin of the plant the CBD is taken from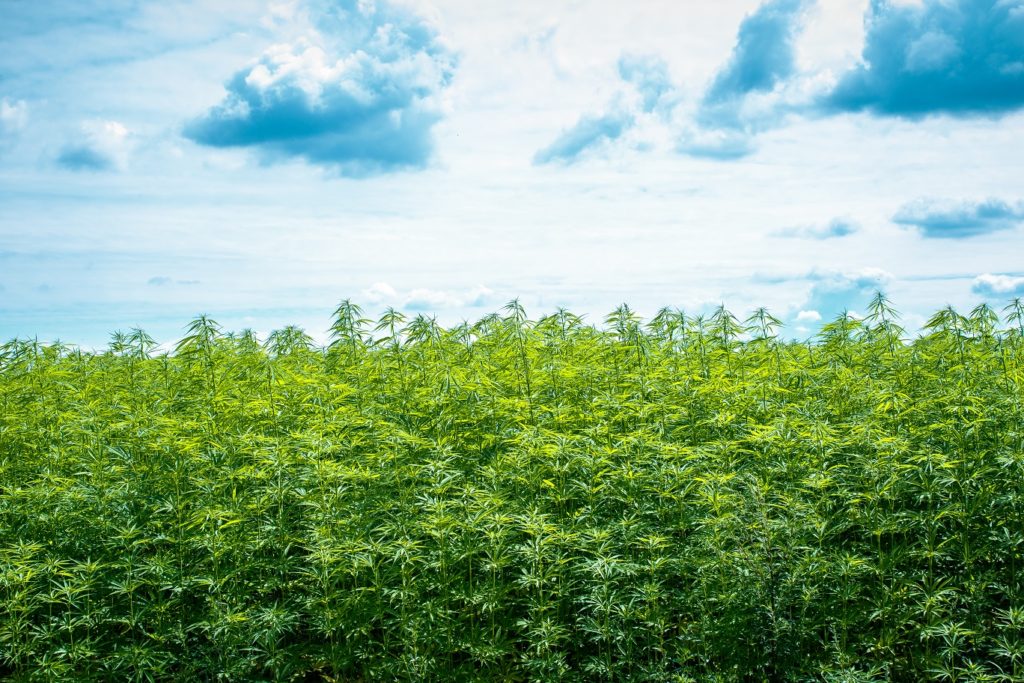 The CBD in our CBD products comes from hemp plants produced by HempFlax, a subsidiary of Sensi Seeds that was founded in 1994 and which grows and processes hemp. HempFlax is the European market leader and a member of the European Industrial Hemp Association. HempFlax possesses the ISCC+ certificate for the cultivation of hemp plants. The company also meets all the requirements for full bio-certification, which it will receive soon.
HempFlax invests heavily in the growth of the hemp industry to promote the use of the versatile hemp plant. The company began with 140 hectares and by 2016, HempFlax was cultivating over 2,000 hectares of hemp. The fields are located in the Netherlands, Germany and Romania, where the company opened a new factory in 2015. The plants we use to obtain CBD for our CBD products come from all three countries. The origin of a plant is always traceable to the exact field it was grown on.
Why we get CBD out of hemp and not from cannabis
Due to EU regulations concerning hemp, the hemp strains of HempFlax contain less than 0.2% THC. Hemp does produce a lot of CBD, however. The ratio of THC:CBD in cannabis is on average 20:1. For hemp this is 1:60. Because the THC level is required to be so low, the presence of the psychoactive THC is almost negligible.
At HempFlax and Sensi Seeds, we believe in natural cultivation and selection, which means that the hemp strains used are under constant development. For its CBD products, HempFlax cultivates a specially bred strain.
The use of pesticides and nutrition
Hemp is a special plant. It grows quickly, easily and does not require pesticides. At HempFlax and Sensi Seeds, we also feel that these substances do not belong in the food and health products that we make from hemp. All our plants are therefore grown without pesticides or herbicides. In addition, our philosophy is that the quality of a natural product starts outside, in the field, which is why HempFlax uses no chemical nutrients and works only with animal manure. As a result, our hemp grows as nature intended.
Harvesting hemp
HempFlax has developed a specific method to separate the stalk from the upper portion of the plant, right where the flowers are. A patented machine ensures that the stalk remains on the ground to be processed later on. The leaves and buds never come into contact with the ground. That are immediately collected in the machine and taken to the factory. This way of harvesting retains a maximum amount of CBD in the plant material.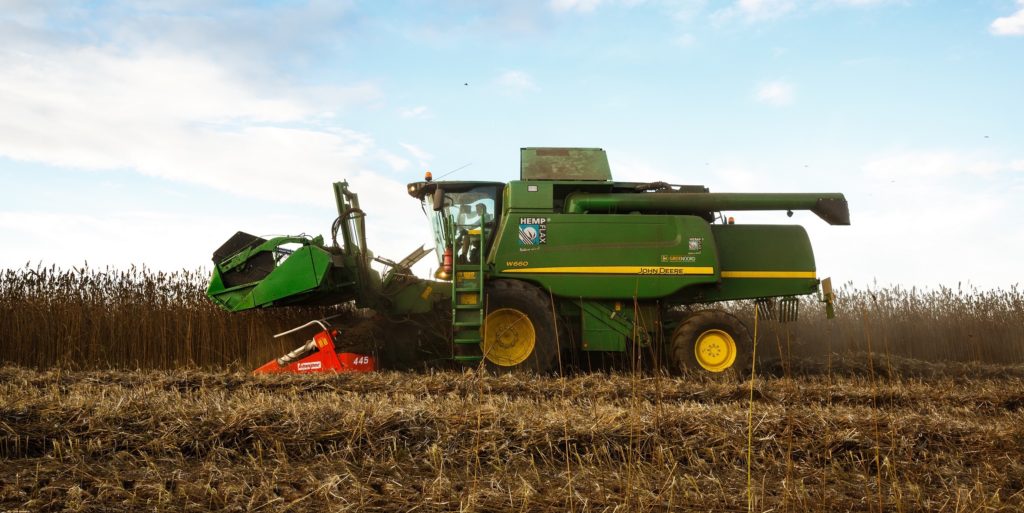 Preservation of the harvested CBD hemp
In the factory, the leaves and buds are indirectly dried in a drying machine developed by HempFlax. The material does not come into contact with the heat source and thus not with residues or flue gases. The oven is heated to a temperature of 50-60°C and the plant material to 36-40°C. Afterwards, the material is ground and packaged in bags, ensuring that flavonoids, terpenes and active substances are retained.
In order to prevent the degradation of the CBD, the packaged hemp is directly conveyed to the next step in the process: vacuum packaging, followed by flushing with nitrogen. This step is repeated 3 times. By creating an atmosphere with reduced levels of oxygen and nitrogen, the product can be stored for a long time. The product will remain fresh and retain the CBD.
Extracting CBD from hemp
In this process, HempFlax works with a partner from Germany who specialises in extracting substances from plant material. This is done by means of super-critical CO2 extraction; a common method of extracting essential oils and other herbal distillates. The main advantage is that no toxic solvents are required and it is not flammable.
The extract is a CBD paste which is mixed with cold-pressed, organic hemp seed oil, which is also made by HempFlax, to prepare it for transport to the Netherlands. The result is an intermediate product named 'Premix'.
Tested three times
HempFlax and Sensi Seeds both strive to produce the best product for customers, while complying with the regulations. To this end, HempFlax performs several tests in its own laboratory and also uses external parties. The Spanish Fundación CANNA is a non-profit organisation that is not affiliated with commercial parties and is therefore completely impartial. The German company Ohmi Analytik GmbH also conducts tests for HempFlax. These tests take place in three stages:
Test 1
During this test, the raw plant material is examined to see how much CBD, CBD-A and THC are present. The natural form of CBD in the plant is always inactive: cannabidiolic acid or CBD-A. Through careful heating, CBD-A is converted to CBD. This process is called decarboxylation and occurs after extraction.
Test 2
This test is carried out after the extract has been made and decarboxylation has occurred to see how strong the CBD paste is and to see what other cannabinoids are present. This test also checks whether pesticides, heavy metals or other undesirable elements have accidentally been released into the paste. Use is made of an HPLC analysis for these tests.
Test 3
The cannabinoid percentages are measured again for the Premix, with special attention to the percentage of CBD (HPLC test).
What distinguishes us from other providers?
Sensi Seeds is aware of the current CBD trend, in which earning money quickly sometimes seems more important than delivering a perfect health product. We at Sensi Seeds hope that this article clarifies what makes our products different from others.
We believe that nature has many remedies for many ailments, which is why Sensi Seeds has promoted the beneficial effects of cannabis for over 30 years. We want to remain as close to the source with our CBD products as well; to deliver products with the same quality as fresh flowers from the countryside. We therefore attach great importance to a natural and fully traceable cultivation and processing process in the EU, without pesticides and fertilisers; a process that begins on our fields, where the raw plant material, the hemp, is grown by our subsidiary HempFlax. This gives us at Sensi Seeds a 100% overview of the quality, from the time of sowing until the final product. Finally, we ensure that HempFlax carries out various tests and engages third parties to also perform these tests.
This enables us to say with certainty that together, HempFlax and Sensi Seeds provide a pure product that you can rely on 100%!