Medical applications In addition to THC, CBD is also discussed regularly in relation to the therapeutic benefit of cannabis. CBD doesn't cause any cerebral effects. For many patients, it is therefore an excellent and even preferred treatment option for their symptoms. You can read here how CBD can be used in medicine.
The cannabinoid CBD is known for its antiemetic, antipsychotic, anti-inflammatory, detoxifying, tumour-inhibiting, anxiolytic, and antidepressant qualities. These are sufficient reasons to investigate further how CBD can be used in medicine.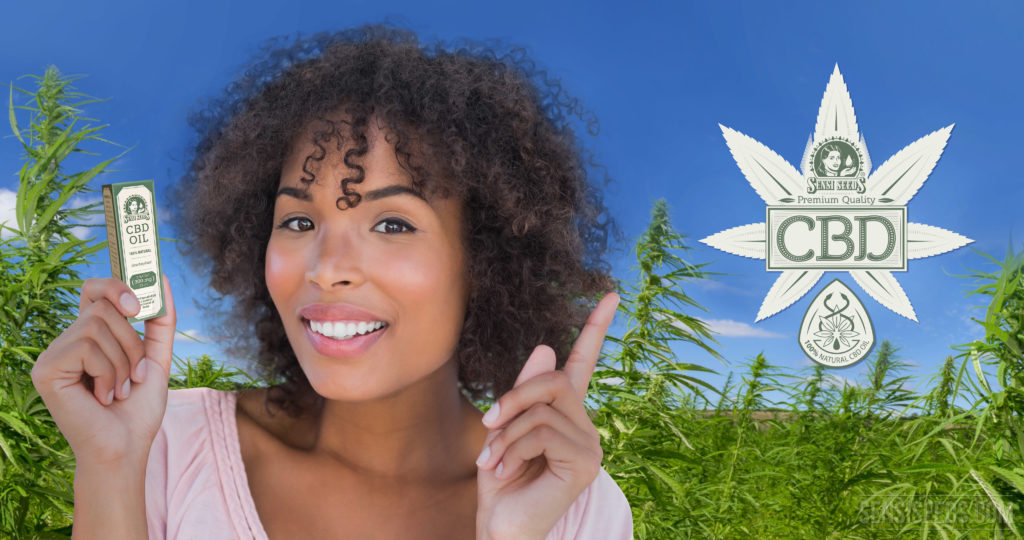 CBD in medicine: paediatric epilepsy
CBD oil helps suppress pain, psychoses and epileptic seizures. Studies have been carried out in both Israel and the USA proving that CBD-rich cannabis plays a part in relieving epilepsy symptoms.
An 89% reduction in seizure rate
74 children and adolescents aged 1–18 in whom traditional epilepsy treatment methods failed were treated in Israel in 2014 with CBD-rich cannabis. On average, the patients took CBD oil for 6 months. The CBD–THC ratio was 20:1, and the substances were dissolved in olive oil. They took 1–20 mg per day per kilogramme of body weight.
The seizure rate during the study was observed and recorded by the patients' parents. The study results were as follows: in 89% of the patients (66 out of 74), the rate of seizures reduced. The parents of 13 children (18%) indicated that the rate of epileptic seizures fell by 75–100%. Twenty-five patients (34%) had 50–75% fewer seizures; 9 (12%) had 25–50% fewer seizures; and 19 (26%) had less than 25% fewer seizures. In 5 (7%) of the 74 patients, it was reported that the severity of their seizures increased with the administration of CBD, so the drug was discontinued.
The Israeli researchers also observed an improvement in the patients' behaviour, alertness, language, communication, motor skills and sleep. Side effects of taking the CBD included drowsiness, fatigue, gastrointestinal complaints, and irritability, leading to withdrawal of cannabis use in five patients.
The result of the study is as follows: "The results of this multicentre study on CBD treatment for intractable epilepsy in a population of children and adolescents are highly promising. Further prospective, well-designed clinical studies using enriched CBD medical cannabis are warranted."
Median reduction in motor seizures by 36.5%
The background to this study on CBD carried out in 2014–2015 is the fact that almost one-third of epilepsy patients are suffering from a treatment-resistant form of the disease. According to recent estimates, 2.2 million people are living with epilepsy in the USA alone. That means that traditional epilepsy drugs fail to help more than 733,000 patients, either at all or to a satisfactory degree. The aim of the studies at eleven different epilepsy centres in the USA was to establish whether treatments using cannabis are safe, tolerable, and effective in children and young adults with treatment-resistant epilepsy. In total, 214 young patients aged 1–30 were enrolled and took CBD for at least 12 weeks.
Our findings suggest that CBD might reduce seizure frequency and might have an adequate safety profile in children and young adults with highly treatment-resistant epilepsy.
At the start of the study, the monthly median seizure rate was 30.0 compared to 15.8 during the 12-week treatment with CBD. The median reduction in monthly motor seizures was 36.5%.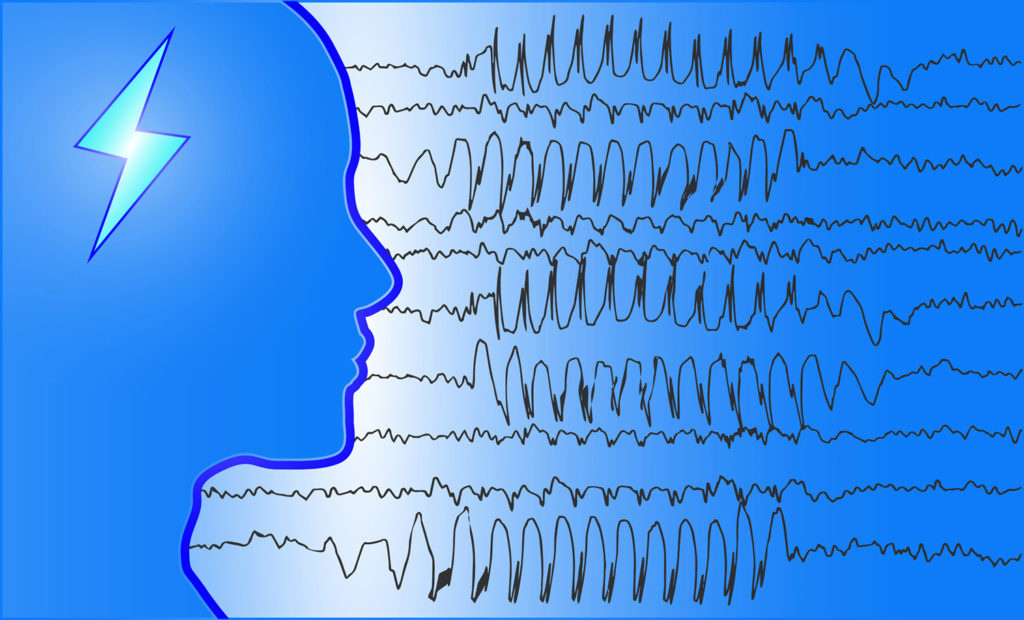 Charlotte's Web for children with epilepsy
For years, CBD-rich varieties of cannabis have been known to have positive effects in children and young people with epilepsy. Six-year-old Charlotte Figi from Colorado, who suffers from Dravet syndrome, was having more than 300 seizures a week and was severely retarded in her development. After all anti-epileptics tried had failed, Charlotte and her parents were sent home by the treating doctors with the message that the end of the road had been reached and that there was nothing more that could be done for the girl.
Charlotte's parents conducted further research and found the Stanley brothers, who are known beyond the borders of Colorado for cultivating medical varieties of cannabis with a high CBD content. Charlotte was treated with a specially developed variety. The success was visible immediately: for the first seven days after she started taking the cannabis, the girl didn't suffer any seizures at all. Eight months later, her seizure rate had reduced by 99%. The major success resulted in the cannabis variety in question being named 'Charlotte's Web'.
Cannabidiol for Dravet syndrome
In March 2016, the British company GW Pharmaceuticals announced it had completed the first part of a three-phase study on the drug Epidiolex, with a positive result. In all, 120 people took part. Half received the cannabidiol-based drug, and the other half were treated with a placebo. In the patients undergoing Epidiolex treatment, a median reduction in the monthly rate of seizures of 39% was achieved. In the patients undergoing the placebo treatment, the equivalent figure was 13%.
"The results of this Epidiolex pivotal trial are important and exciting as they represent the first placebo-controlled evidence to support the safety and efficacy of pharmaceutical cannabidiol in children with Dravet syndrome, one of the most severe and difficult-to-treat types of epilepsy," said Orrin Devinsky, M.D., of New York University Langone Medical Center's Comprehensive Epilepsy Center.
In the second part of the phase-3 study, a further 150 young patients suffering from Dravet syndrome are being treated with Epidiolex. In addition, GW Pharmaceuticals is testing the drug in a global clinical study on patients with Lennox–Gastaut syndrome. The results of this will be published later on in 2016.
CBD in medicine: schizophrenia
CBD can be a therapeutic option for people suffering from schizophrenia, as one-third of patients suffering from this mental illness are unable to bring their symptoms sufficiently under control with standardised antipsychotic drugs. Schizophrenia is characterised by disorders affecting perception, cognition, ego functions, will, affectivity, drive, and psychomotor function.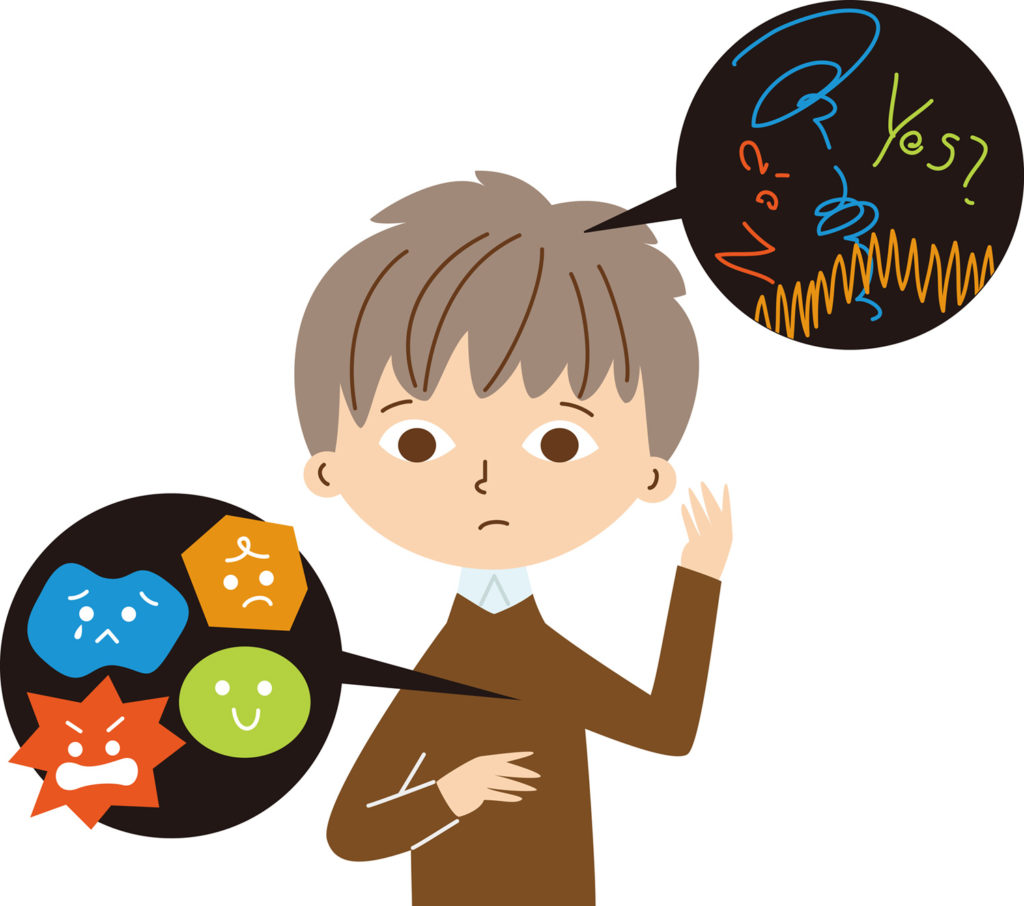 It was found that a significant proportion of schizophrenia patients suffer from a range of natural and iatrogenic metabolic abnormalities—iatrogenic meaning triggered by medical treatment—such as obesity, type 2 diabetes, glucose intolerance and lipid metabolism disorder. In addition, schizophrenic patients are often affected by chronic systemic inflammations, Cushing's syndrome (hyperadrenalism) and excessive stress reactions. As the endocannabinoid system (ECS) in the brain is responsible for maintaining mental health—amongst other functions—and cannabis is known to affect the ECS, researchers believe cannabis is a possible treatment option in such cases. The endocannabinoid system regulates emotions, sleep, the reward system and aversive memory. CBD in medicine can have a positive effect on the metabolic, anti-inflammatory, and stress-related components of schizophrenia.
Improvement of anandamide signals
Researchers discovered in 2012 that cannabidiol improves anandamide signals and relieves the psychotic symptoms of schizophrenia. The results of a clinical study suggest that inhibition of anandamide deactivation may contribute to the antipsychotic effects of cannabidoil, potentially representing a completely new mechanism in the treatment of schizophrenia.
Anandamide—ananda being the Sanskrit word for the absence of unhappiness, in other words bliss—plays an important role in regulating appetite and the feelings of joy and gratitude. (Incidentally, anandamide is found in chocolate, too.) It binds to cannabinoid receptors, as well as having an effect on pain, energy regulation and memory.
GWP42003 as a potential drug
In 2014, the British firm GW Pharmaceuticals started testing a drug called GWP42003, whose main cannabinoid is cannabidiol. Initial investigations showed antipsychotic effects in schizophrenia patients. According to information published by the company, the study is in phase 2, although patients are criticising the fact that the drug in question is only being administered as a supplement to antipsychotics already being taken. Sensi Seeds will be reporting on developments in this regard.
CBD prevents psychoses
At the start of 2016, researchers in Brazil discovered that a treatment with CBD can prevent psychoses. This was discovered on the basis of animal testing.
CBD in medicine: pain
Chronic and neuropathic pain
Chronic pain can have many causes: diabetes, multiple sclerosis, cancer, HIV, rheumatism, serious accidents and others. The treatment of pain plays a part in improving the quality of life of patients. Depending on the severity of the pain, people use over-the-counter analgesics such as aspirin, ibuprofen, diclofenac and paracetamol. In many cases, to fight pain, opioids are also used. All of these drugs have side effects.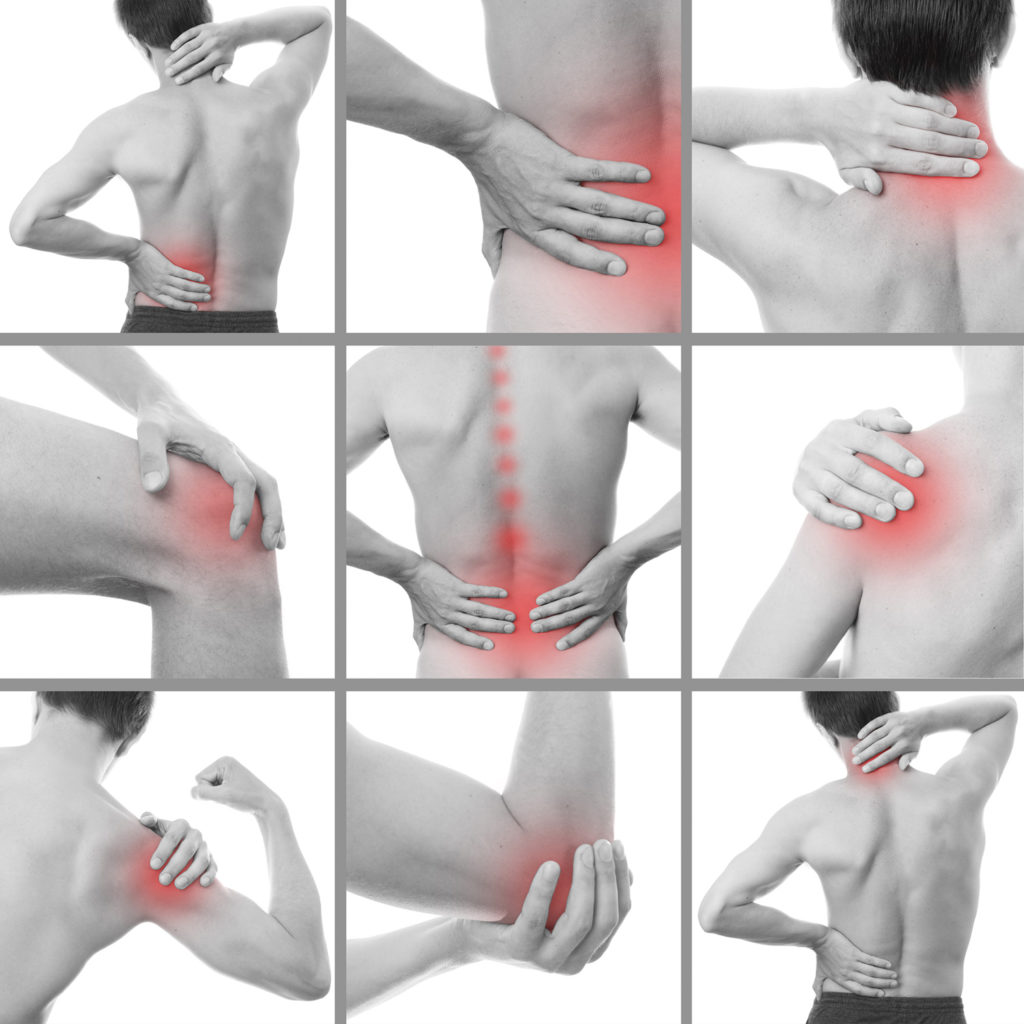 It is estimated that 2000 people die every year in the Federal Republic of Germany from the side effects of analgesics. The real number is much higher. The figures for the USA are even more alarming. According to the CDC—the Centers for Disease Control and Prevention—overdose deaths involving prescription opioids have quadrupled since 1999. From 1999 to 2014, more than 165,000 people have died in the U.S. from overdoses related to prescription opioids. In 2014, almost 2 million US Americans were dependent on prescription opioids.
Reduction in hyperalgesia by CBD
Back in 2007, researchers found in animal tests that the daily administration of CBD resulted in a reduction in hyperalgesia (excessive sensitivity to pain and reaction to a painful stimulus). The potential for the therapeutic use of CBD in chronic pain was communicated at the time in the result of the study.
Less pain, fewer opiates and improved quality of life
A current study from Israel confirms that cannabis reduces pain and opiate use and improves the quality of life of patients. All in all, 274 patients took part in the study, although it ought to be mentioned that the patients weren't administered pure CBD, but medical cannabis in general, which also includes THC (and other cannabinoids). Nevertheless, the results are very promising:
After six months, the pain symptom score had fallen from a median of 83.3 to a median of 75.0. The pain intensity score also improved. Opiate requirement reduced over the course of the observation period by approximately 44%. The positive results of the study suggest a long-term benefit of cannabis in this patient group, according to the researchers.
Medical cannabis instead of opioids
Between November 2013 and February 2015, 244 cannabis patients suffering chronic pain were questioned through an online questionnaire in Michigan. The consumption of medical cannabis was associated with a 64% reduction in opioid use, fewer side effects and improved quality of life in 45% of the study participants. The study suggests that patients are replacing opioids with medical cannabis. In addition, they report that they believe the advantages and side effects of medical cannabis are more significant than those of other drugs. In this instance, also, it should be mentioned that it wasn't solely CBD that was administered, but medical cannabis in general.
Cancer-related pain
Cancer-related pain, for instance, is the result of inflammations and damage to nerves, bones, and other structures that are sensitive to pain. Persistent and severe cancer-related pain is often resistant to treatment with opioids. CBD in medicine represents a genuine alternative. It has an anti-inflammatory and analgesic effect without reducing nervous system function. In addition, CBD doesn't reduce the efficacy of chemotherapy.
It was concluded in numerous animal tests conducted in the past that neuropathy or nerve damage caused by the drug paclitaxel (Taxol/PAC) during chemotherapy is reduced by the administration of CBD. Neuropathy leads to symptoms such as pain, numbness or tingling. CBD was used in the trials in pre-treatment prior to PAC therapy against breast cancer.
As the ACM recently reported, cannabinoids, which activate CB2 receptors, reduce bone cancer-related pain. The synthetic cannabinoid JWH-015 was used.
CBD in medicine: cancer
Neuroblastoma is a malignant disease of the sympathetic nervous system that mainly occurs in children. It is the third most common malignant type of tumour in children. A neuroblastoma can occur in the adrenal glands, along the spine, in the head and neck, and in the chest, abdomen, and pelvis.
CBD causes tumours to shrink
CBD provides a glimmer of hope for the treatment of patients affected. This was the conclusion of a study for which the results were published in March 2016. Both THC and CBD were tested in vitro and in vivo. Both cannabinoids have properties that cause tumours to shrink, with CBD being the more active of these two cannabinoids. The results suggest that CBD should be researched further as an effective anti-cancer drug in the management of neuroblastoma.
In actual fact, research has proven that CBD effectively inhibits the growth of various types of tumour. In addition, it down-regulates growth-stimulating signals in glioma cells.
CBD in medicine: depression
Animal trials have produced the first evidence that CBD could be an effective and safe drug for treating depression.
Increased motivation and pleasure
In an experiment with rats, a motivation-increasing and 'prohedonic' effect was found—prohedonic meaning promoting pleasure—and the researchers were able to consolidate existing knowledge about CBD as an antidepressant. The results suggest that cannabidiol may be beneficial in the treatment of clinical depression and prominent anhedonia.
Fast-acting antidepressant
In behaviour tests in mice, the conclusion was recently reached that CBD not only alleviates anxiety, but is also a fast-acting antidepressant. In addition, the tests showed an increased transmission of excitation between the nerve cells for cortical 5-HT/glutamate. The results of the study suggest that CBD could be a new, safe and rapid antidepressant.
CBD in medicine: multiple sclerosis
The symptoms of multiple sclerosis include pain, spastic paralysis, depression, tiredness and incontinence. CBD can alleviate MS sufferers greatly. Its anti-inflammatory properties were described in a study from 2013, according to which CBD provides sustained protection against the harmful effects of inflammations in viral multiple sclerosis. It has significant therapeutic potential.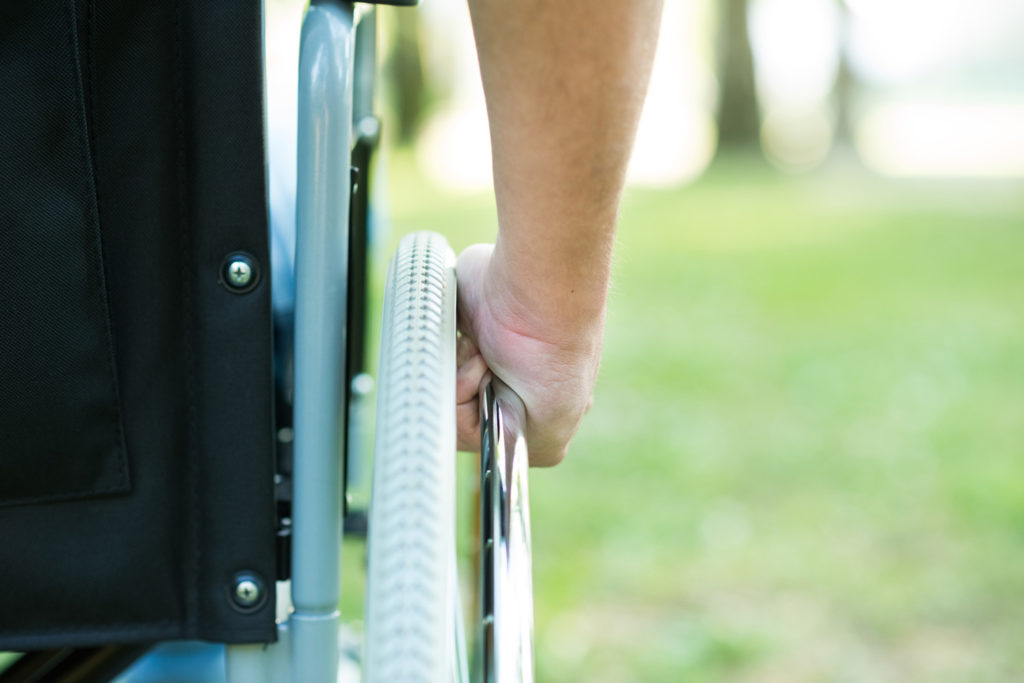 CBD in medicine: autism
Anecdotal reports by the parents of autistic children make it clear that the use of CBD has a positive effect on the young patients. The condition of the children improved both physically and mentally. Sensi Seeds has recently published a detailed article on this, which anyone who is interested can read here.
Closing remarks
The therapeutic use of CBD has been researched more in relation to some diseases than others. Do you yourself suffer from any of the above diseases? Do you know or care for a patient? Do you have experience with taking or administering CBD? If you do, please share your personal knowledge with us.
The topic of CBD in medicine is extensive. This article by no means describes all diseases for which the cannabinoid could be or become a conceivable and effective drug. Further research is needed. Anecdotal reports often start the ball rolling. You can write to us in the comments field below.