Consumption Vaporising cannabis is much more efficient than smoking it. Combustion happens regardless of whether or not the consumer is inhaling, which means that cannabinoids continue being released into the air as long as it is burning. Vaporising also preserves THC contents much better than combusting.
There are many methods of benefiting from cannabis, regardless of whether or not it is consumed for medicinal purposes.
However, depending on the medicinal purpose, one can be directed towards a certain method of consumption rather than another.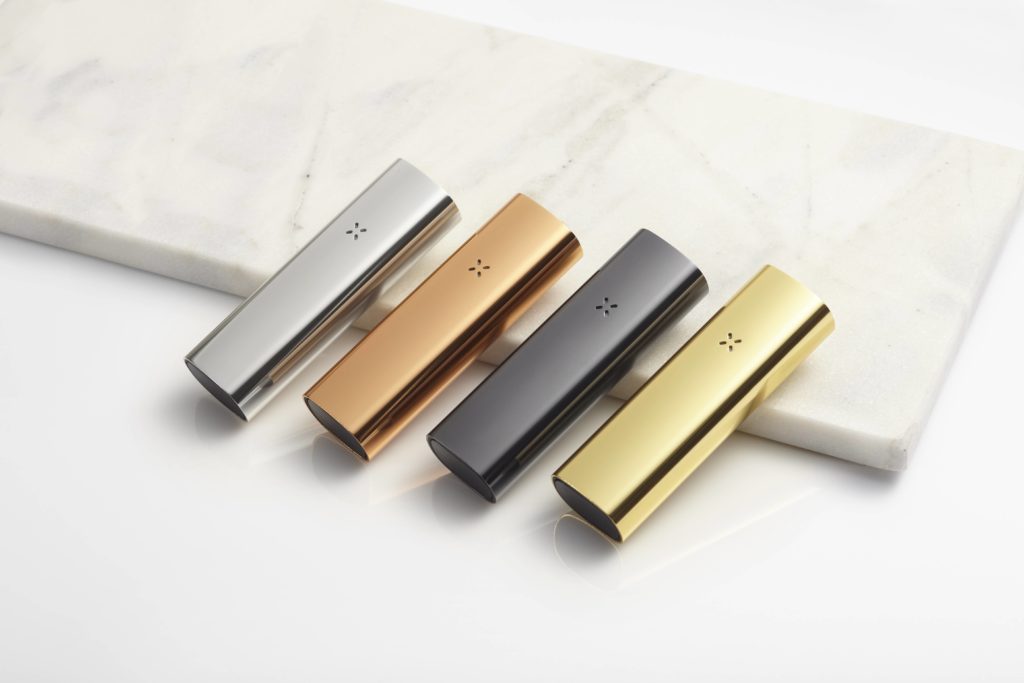 Even nowadays, smoking cannabis is one of the most commonly known ways of benefiting from the plant's many properties. It is still considered a valid "default" or "emergency" way of medicating, however for certain conditions, the fact that the substance is combusted and inhaled is somewhat counterproductive.
For instance, asthma sufferers looking to alleviate their respiratory symptoms could experience mixed results for this reason.
Vaporising is known to be one of the methods that are the most effective and the least hurtful to health in order to consume cannabis, and is therefore highly recommended to patients and casual users alike.
Many medicinal cannabis users do not want to smoke joints or bongs. For these people vaporisers are a great alternative to combustion.
Smoking Cannabis
When smoking cannabis, as well as when smoking tobacco or any other substance, the average consumer can't avoid the different polycyclic aromatic hydrocarbons, or PAHs, that are released in their organism as a result.
Namely, tar and other carcinogens are among the chemicals that are the most present in smoke resulting from combustion. In the case of cannabis, these chemicals do not come from the plant itself, but from the combustion process. They can also be the result of materials other than cannabis combusting, such as rolling paper.
When making an in-depth analysis of the smoke originating from combusted cannabis, scientists have registered more than a hundred of different chemicals released, and more than 80% of them are not cannabinoids.
In other words, more than 80% of the gases contained in the smoke have neither medicinal properties, nor psychoactive ones. From a medical standpoint, this method is therefore very far from being optimal.
Of course, when seeking an effect of the recreational type, the cannabinoids released through combustion are generally sufficient to attain the desired state of intoxication.
But even on this level, effects could be heightened by a different consumption method that is more focused on releasing cannabinoids efficiently, not to mention the health issues related to inhaling tar and other toxic chemicals, especially on a long term basis.
When combusted in the form of a joint, in a pipe, or even in a water pipe, cannabis can reach a temperature of more than 1000°C, even though the combustion process starts around 200°C.
Some substances added by the consumer to facilitate consumption (such as dried tobacco or other dried herbs) can also contribute to reaching this high temperature.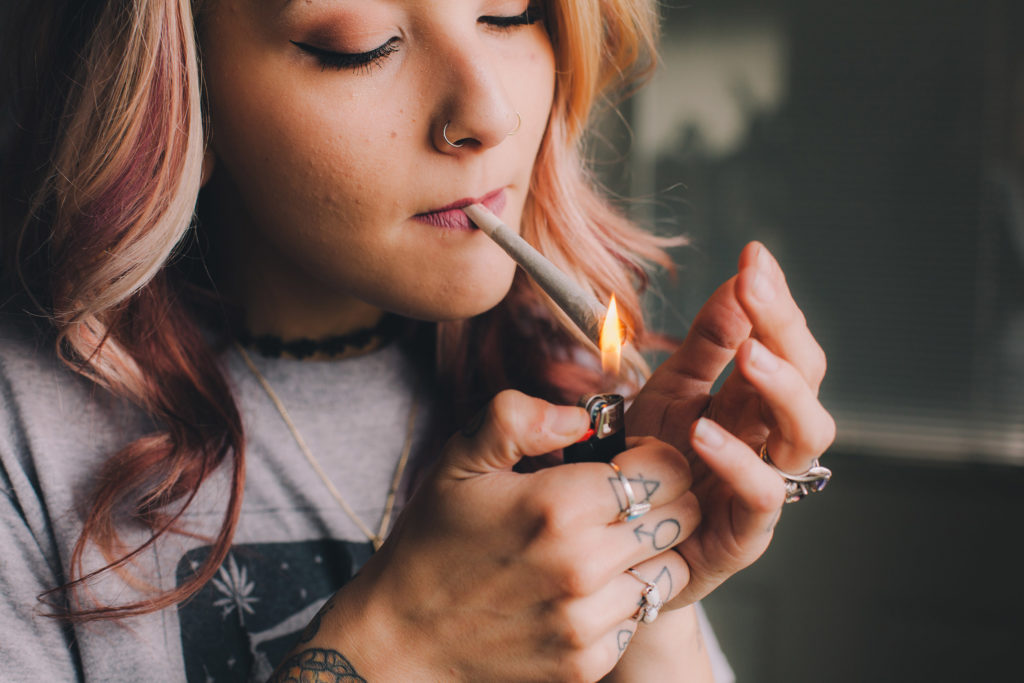 Vaporising cannabis
A vaporiser's role is to heat up the cannabinoids contained in the cannabis plant to their boiling temperature, thus extracting them by way of evaporation.
When compared to smoking dried cannabis flowers, a vaporiser is a much healthier choice for all people eager to benefit from the many medicinal properties of the plant in complete safety. Indeed, while many people mistake vaporising for a vaguely different method of combusting the plant, it is absolutely not the case.
Cannabis starts vaporising at 140°C, and on many devices, the temperature can be adjusted to the user's preference, without going anywhere close to the minimum temperature required for combustion.
The active ingredients contained in cannabis are released in the form of vapour, and upon analysis, it has been revealed that 95% of this vapour consists of cannabinoids. On the other hand, only 5% of this vapour contains PAHs, in small amounts.
170°C is known as the "ideal" temperature at which cannabis should be vaporised. Regardless, even in the case of vaporisers that do not allow the consumer to opt for their preferred settings, the temperature at which they operate should allow a satisfying experience, especially if they have been calibrated for medicinal use.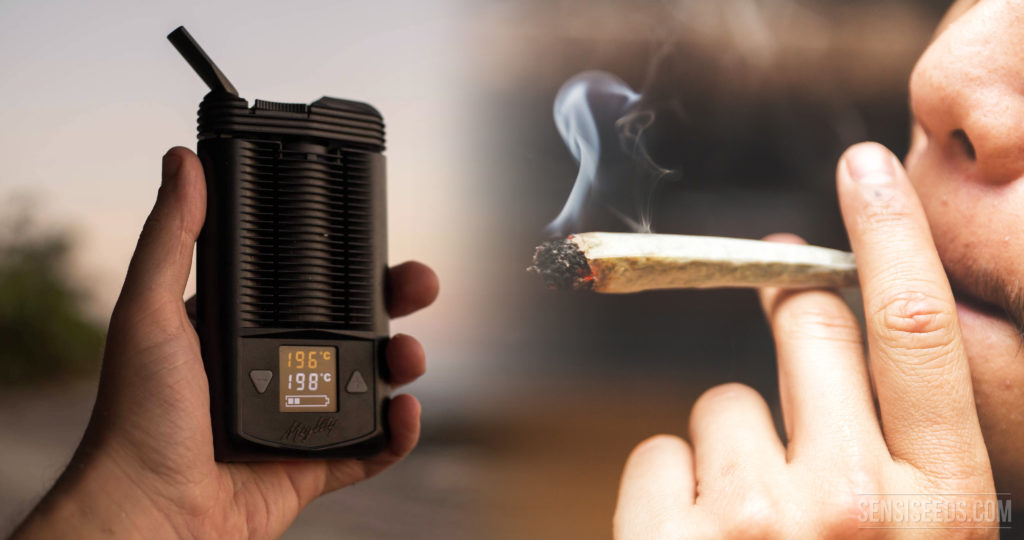 Why should you switch to vaporising?
There are many reasons why an increasing number of cannabis enthusiasts switch to vaporising after years of combusting cannabis in one way or another. But on top of the obvious health benefits mentioned above, there are countless reasons why vaporising can be beneficial to one's quality of life.
Vaporising is one of the healthiest methods in existence to fully benefit from all the advantages of cannabis. It can even be considered better than ingesting it (i.e., via edibles), as the effects caused by cannabinoids are practically immediate.
Eating cannabis-based food is equally safe, but will require much more time to affect the consumer.
More effect from the same amount
Vaporising cannabis is much more efficient than smoking it. Combustion happens regardless of whether or not the consumer is inhaling, which means that cannabinoids continue being released into the air as long as it is burning. Vaporising also preserves THC contents much better than combusting.
A 100% smoke-free environment
Many things come with smoking tobacco or cannabis, be them remains of some kind (ashes, smell), or purely aesthetic considerations.
Once cannabis has been fully vaporised, the bud can quickly be discarded, and there are no ashes. The smell of cannabis is still present, but with the smoke parameter gone, it is much less invasive and dissipates faster.
In short, switching from smoking cannabis to vaporising should be a definite no-brainer. Whether it is in regards to the consumer's health, their finances or general well-being, there doesn't seem to be a single good reason why NOT to do it.
If you need inspiration, feel free to browse our webshop which offers several models of vaporisers. You can also put questions to our shop staff in Amsterdam.