Tommy Chong is one of the most important icons of cannabis. After having been to prison at the hands of the DEA's "Operation Pipe Dreams", Chong became an advocate for cannabis legalization. We share Chong's story and interviews Sensi Seeds was lucky enough to have with him.
Who is Tommy Chong?
Name: Tommy Chong
Nationality: Canadian
Born: 24 May 1938 (as Thomas B. Kin Chong) in Edmonton, Alberta, Canada
Tommy Chong's Biography
Tommy Chong is a celebrated comedian, musician and cannabis advocate.
Chong was the son of a Scots-Irish waitress and a Chinese truck driver. His parents moved to a conservative area of Calgary in his childhood. After moving to Calgary, he became interested in playing rock and roll music.
Chong and a bandmate from their then band, "Little Daddy & The Bachelors", opened a Vancouver night club in the early 1960s. It was during this tenure that Chong met Richard 'Cheech' Marin, a Mexican-American from California dodging the Vietnam War draft. When the final incarnation of the band broke up, Cheech and Chong began to record comedy skits, often with a strong cannabis culture flavour.
Beginning with their 1971 eponymous debut, Cheech and Chong became a successful and beloved part of cannabis culture, a position reinforced by their first film Cheech And Chong's Up In Smoke (1978). Several albums and less-well received films and albums followed, and the troupe broke up in 1985 when Marin decided to focus on his acting career.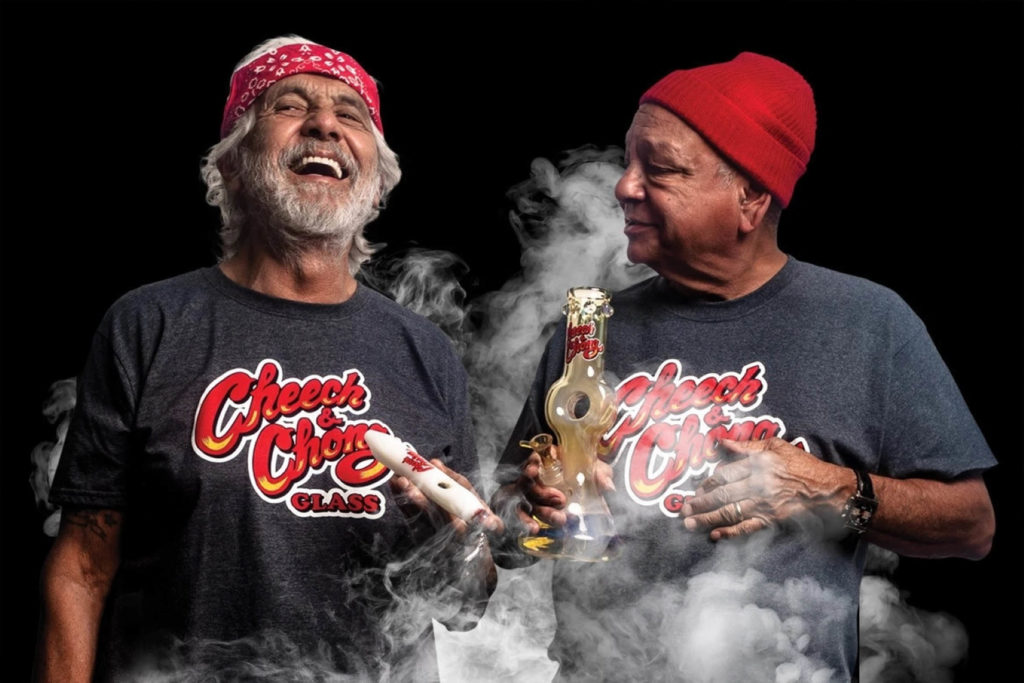 Chong did not fare well in the aftermath. Aside from a continuing acting role on That '70s Show (1998-2006), he saw little work.
In 2003, Chong's online businesses Nice Dreams Pipes and Chong Glass – bong and hash pipe manufacturers – were targeted in a controversial drug-related prosecution. The DEA reportedly spent $12 million on "Operation Pipe Dreams". The US government had decided to use the cannabis paraphernalia industry as a means to continue the 'War On (some) Drugs'.
Chong was sentenced to 9 months prison, serving his sentence at the Taft Correctional Institution from October 8, 2003 to July 7, 2004.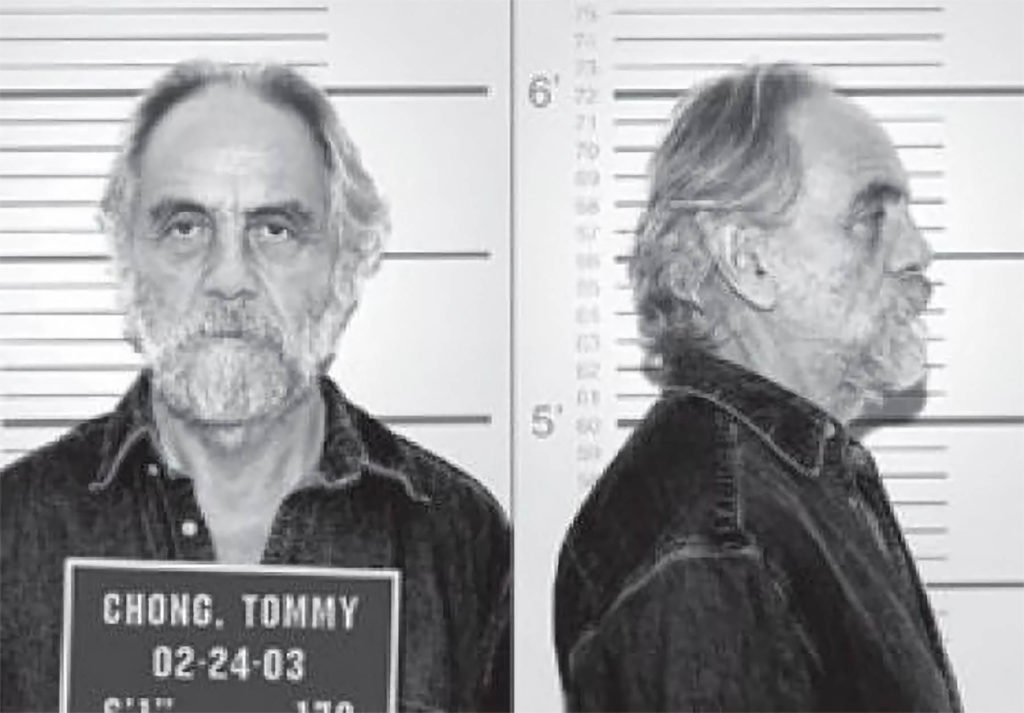 Cheech and Chong reunited in 2008, playing several tours.
Family
Chong married three times. Of his six children, the best known is actress Rae Dawn Chong.
Notable works and achievements
Chong has been a long-time spokesman for cannabis legalisation, serving on the board of NORML. He was diagnosed with prostate and anal cancer, both of which he claims to have successfully treated with cannabis, especially hemp oil.
Chong competed in an extremely popular reality TV show, Dancing with the Stars. His presence and dancing talents were widely appreciated by all audiences. He made many references to the plant in the decor and in his choice of songs, putting the cannabis plant in focus in what usually is somewhat of a tame, non-political TV show.
Tommy Chong started a late-night talk show called "Almost Legal", where he interviews many well-known Americans about their experiences with cannabis which helped in arresting Tommy Chong. This really only resulted in him serving a nine-month sentence, and missing the shooting of one season of That '70s show.
Chong and cannabis activism
During an interview with Sensi Seeds, Chong shared some of his understanding about cannabis legalization in the Netherlands: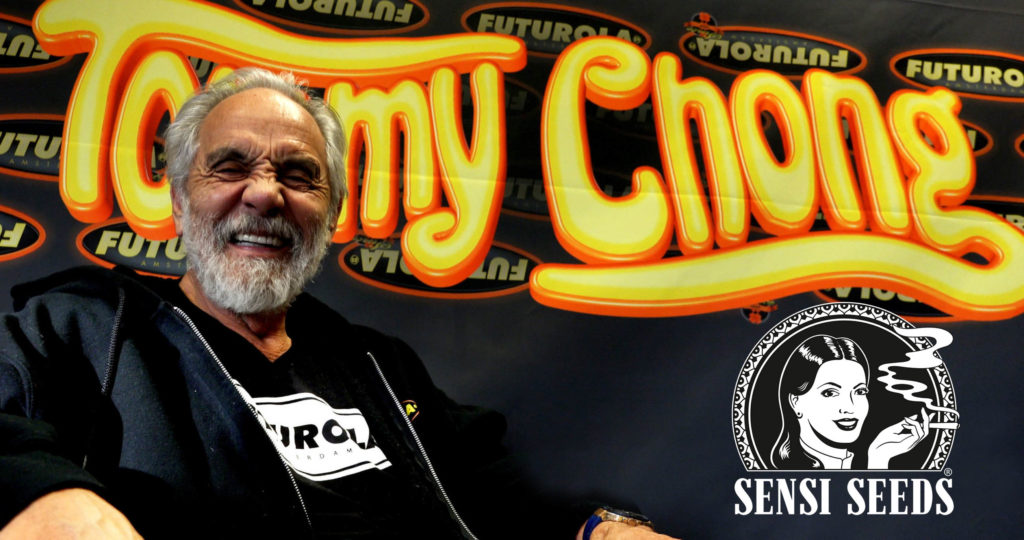 "It's freaking everybody out, because it's a medicine, it can replace medicines, and that's big business. It's not only replacing medicine, it's replacing alcohol, the whole alcohol industry is looking at it going, "we can't let this happen". They're going to vote for legalization, but if they own a majority in that, they're going to be behind the scenes, with the kind of laws that will inhibit our drug policy, but it's not going to work."
In the same interview, Tommy Chong blames corporate greed for the delay in legalization in the USA and the rest of the world.
A few words from Tommy Chong
"If more people were stoned there would be less violence in the world."
"A lot of prophets have gone to jail."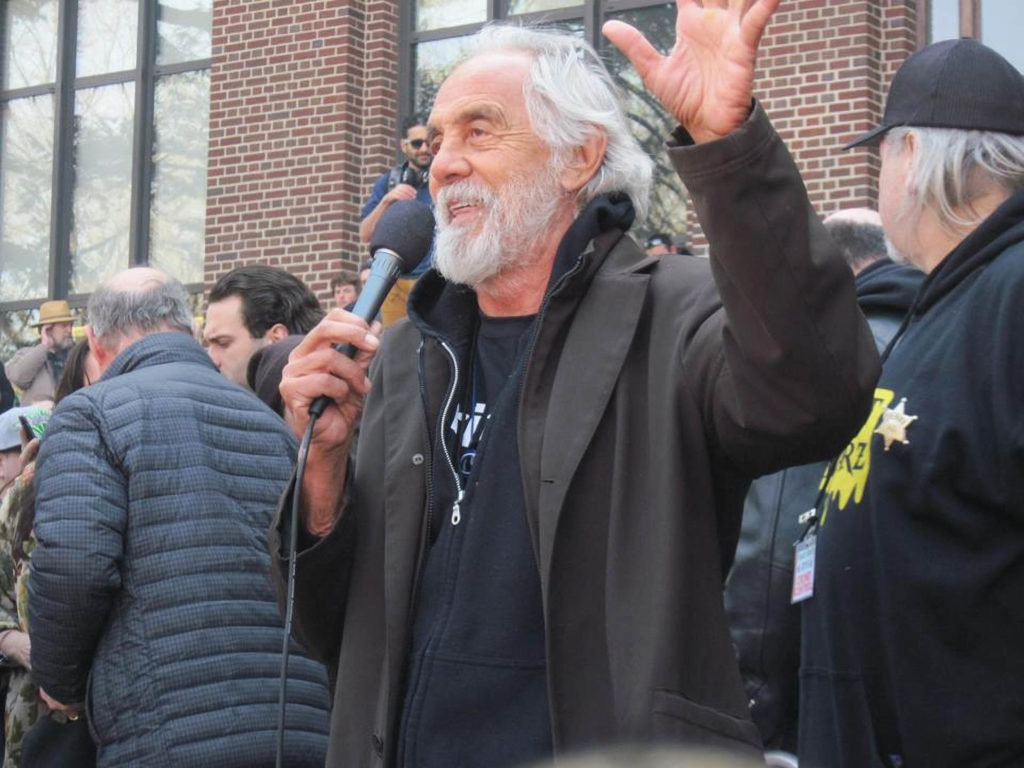 "When they put me in jail, that's when they turned me into an activist. Up until the time I went to jail, I was just a comedian."