Israel's cannabis laws are tough, particularly if the offender is caught selling, supplying or trafficking the drug. However, medicinal use of cannabis is permitted, and personal use is partially decriminalised, with a fine in place for a first offence. The reintroduction of the industrial hemp industry is likely to boost the country's economy.
Recreational cannabis
Illegal
Cannabis laws in Israel
Can you possess and use cannabis in Israel?
It's illegal to possess or use any 'dangerous drugs' in Israel, including cannabis. The only exception is if the cannabis is provided by an authorised medical professional, such as a pharmacist or a doctor.
All parts of the cannabis plant are prohibited by law, excluding the oil extracted from its seeds. If caught using or possessing it, the offender may receive a 20-year prison sentence or a fine of 5,650,000 Israel Shekels (approximately $1.5 million).
In April 2019, the law was changed for using and possessing cannabis for personal use. A partial decriminalisation was introduced, meaning that use and possession of cannabis in 'small amounts' in the individual's personal home was no longer an offence. Now, possessing small amounts in public results in a fine of around $275 for a first-time offence, which is doubled for a second offence. A third offence results in a criminal investigation, or loss of a driving or gun licence. Currently, 'small amounts' are defined as anything under 15 grams.
Even for larger amounts, the Authority of Combatting Drug and Alcohol Abuse (formerly called the Israel Anti-Drug Authority) acknowledges that in some circumstances, other approaches are more beneficial. These include:
Treatment and rehabilitation
Imposing more lenient / delayed sentences
Tackling the issue of dangerous drugs with efforts such as distributing clean syringes to addicts to prevent the spread of contagious diseases
In 2019, the government introduced further reform to the law, announcing that the previous three-year prison sentence for cannabis use would be suspended for three years, to allow them to study the greater impact on society.
Users would still be fined, but criminal charges wouldn't be made (for the first two offences only). For the third offence, treatment would be offered and the user's driving licence confiscated. Users offending a fourth time would be charged with a criminal offence.
The progress hasn't stopped there. A year later, a bill was approved by the Ministerial Committee for Legislation, decriminalising possession and use of up to 15 grams providing the user was aged 21 or over. On June 25, 2020, the bill was altered, decriminalizing the possession of up to 50 grams of cannabis.
By early 2021, the bill had yet to be passed and on April 20, 2021, hundreds of Israelis gathered in Rabin Square (Tel Aviv). Protesting for cannabis legalization, and reforms in the medicinal market.
At the time of writing, the bill has yet to be passed into law.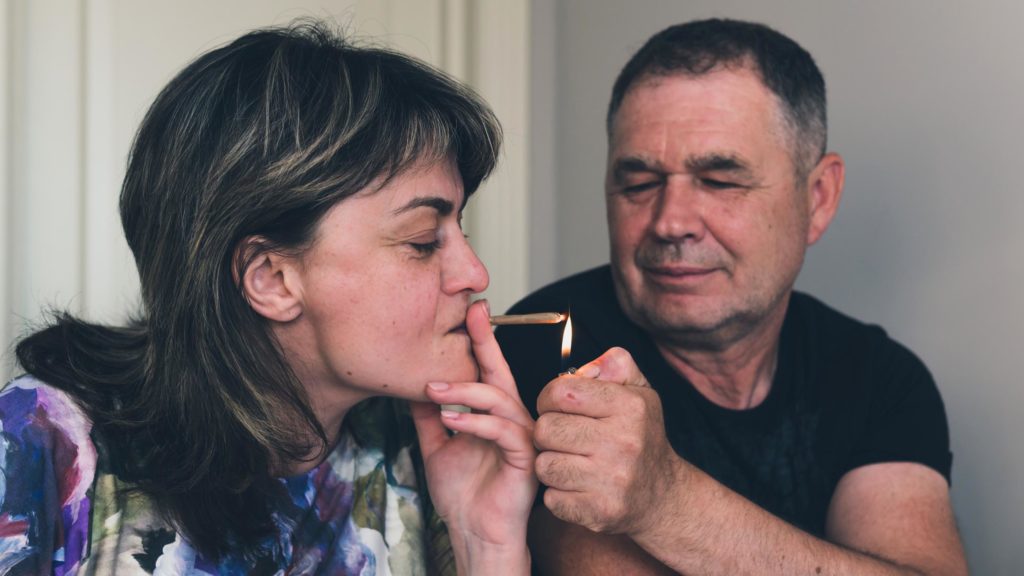 Can you sell cannabis in Israel?
When it comes to selling or supplying cannabis in Israel, the law is more clear-cut. Trafficking, importing or exporting the drug carries a risk of up to 20 years in prison. If there are aggravating circumstances involved (for example, if the offender was supplying to a minor), this is increased to 25 years.
Additionally, the sale or supply of drug-related paraphernalia is regarded as a serious offence, which includes cannabis-growing equipment. The Dangerous Drugs Ordinance also states that a drug-dealer's assets acquired over the previous eight years may be seized as punishment.
Can you grow cannabis in Israel?
According to the Drugs Ordinance, cultivating cannabis is a serious offence. Section 6 states that "a person shall not grow a dangerous drug, manufacture it, produce it, distribute it, prepare it or create it from a different substance, except under licence." As with the sale of cannabis, being caught growing the plants can result in a prison sentence of up to 20 years.
However, in 2017, the police prosecution department issued an order, stating that growing cannabis in small amounts in a private residence (for personal use only) would be treated as a minor violation of 'personal use', and would no longer be regarded as a serious offence.
This internal order was designed to help law enforcement officers classify cases of cannabis cultivation; enabling them to focus on larger-scale farmers and growers, rather than small-scale consumers. However, this order was not intended to be made public, and was 'outed' by the online publication, Cannabis.
According to the magazine, the guidelines provided criteria for assessing the severity of the cultivation offence. These included factoring in the number of plants, the amount of planning involved (e.g. if the grower had rented premises specifically for cannabis cultivation), previous criminal offences and the quantity of cannabis produced.
In response to Cannabis's article, the police force stated: "This is a biased and partial publication… We emphasise that there is no change in police policy regarding the handling of drug offences and the severity the law attributes to this offence."
Is CBD legal in Israel?
In 2016, KM (Knesset member) Sharren Haskel called for CBD to be excluded from the list of illegal dangerous drugs. In her draft bill, she highlighted the medicinal benefits of the substance, and the difference between 'natural' and synthetic CBD.
Since then, Israel has cashed in on the market, with several companies manufacturing CBD products for global export. One such example is Provacan, who launched their UK-based online store in 2019.
As for within Israel itself? CBD can be purchased at pharmacies, but pharmacists have to receive training before they can distribute the products.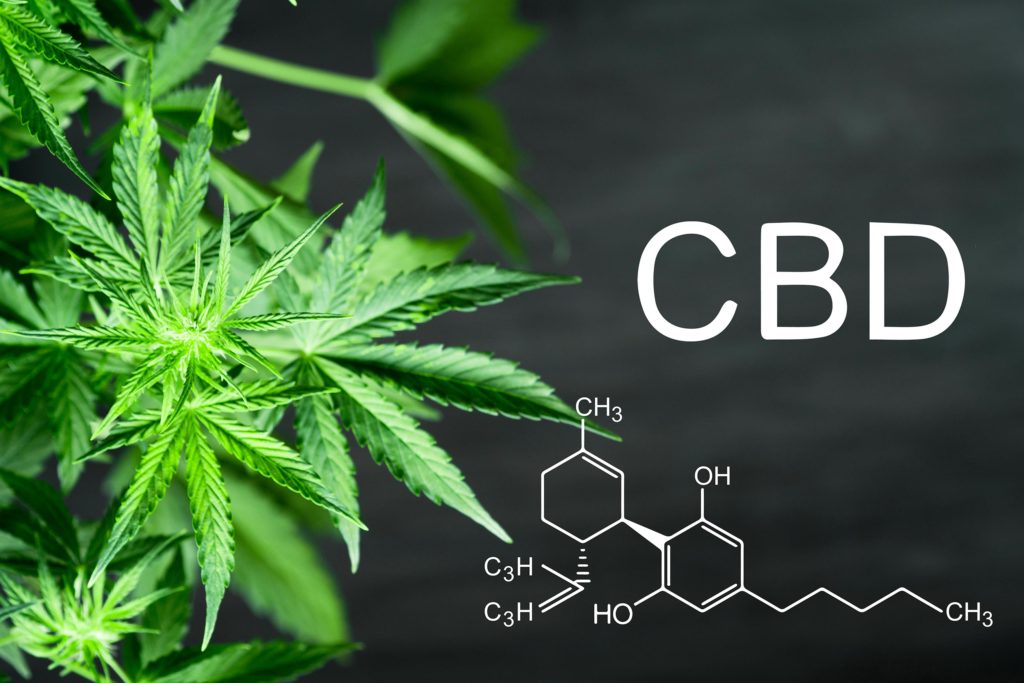 Can cannabis seeds be sent to Israel?
Cannabis seeds are illegal to purchase or sell in Israel, and as such, cannot be mailed into the country.
Medicinal cannabis in Israel
Israel has been at the forefront of medicinal cannabis research for several years now. Raphael Mechoulam, an Israeli researcher, was responsible for identifying and isolating the THC molecule in the 1960s, and an entire medicinal industry has sprung up as a result of his team's work.
The Israeli government formally legalised medicinal cannabis in 1999, for patients with a limited range of health conditions (such as pain associated with terminal cancer and AIDS). In the beginning, accessing the medication was difficult, which meant not many patients benefitted from it.
This changed in 2007, when the Israeli Ministry of Health introduced an official medicinal cannabis policy. As such, patients could receive the treatment free of charge from licenced facilities that were operating on a non-profit basis. In this year, they also issued the first licence to breed and grow cannabis for the medical market. The licence was given to Tikun Olam, who are now one of the leading cannabis businesses in the world.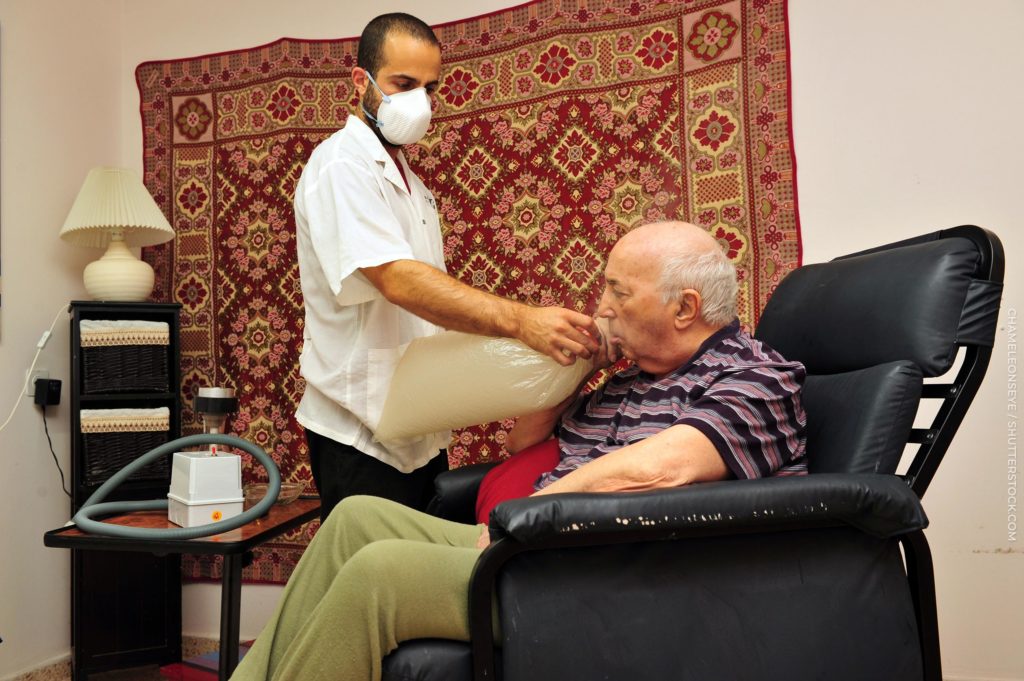 These days, medicinal cannabis is available in Israel, via a government-issued permit. This is obtained through a specialist (not a family doctor), who makes the application on behalf of the patient. A Senior Doctor at the Medical Cannabis Unit then reviews the application and either approves or declines the request. Once approved, the patient is able to liaise directly with the medicinal cannabis supplier to receive their treatment.
In 2019, Israel's government introduced a new law, permitting the export of medicinal cannabis. Given that the country is among the world's biggest producers, many experts felt this made good financial sense. Justice Minister Ayelet Shaked commented: "I'm glad this is finally happening. It opens a very big market in Israel… I am glad we can reap the profits here."
Saul Kaye, CEO of iCAN: Israel-Cannabis and CannaTech, is optimistic that this will lead to more competitive pricing for medicinal cannabis patients and better organised value chains. He states that the move is long overdue, commenting that currently "we're importing to meet the demand. These, in my eyes, are failures."
Industrial hemp in Israel
In 2016, a draft bill was put forward by six KMs, proposing to exclude industrial strains of cannabis from the dangerous drugs list. These cannabis strains are identified as having a THC of less than 0.2%, and as being recognised fit for industrial use by the European Union.
As such, the law changed, providing Israel with the opportunity to cash in on the 'green rush'. Some experts highlight the financial opportunities, especially given that hemp grows so well in the country. As of 2019, eight companies have started cultivating industrial hemp, though this number looks set to increase in the future.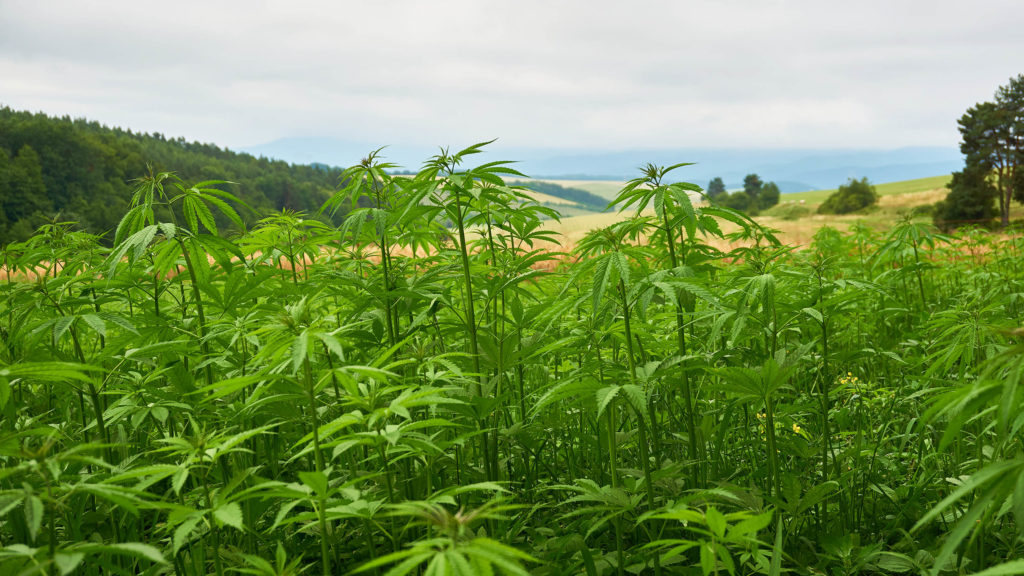 Political parties and cannabis
The far-right party Zehut have pushed cannabis into the foreground in their recent campaigns. Moshe Feiglin, the leader of the party, supports full legalisation. Other political parties also endorse legalisation, such as Labour, Hadash, Meretz and Gesher.
However, their support has been met with opposition from parties such as Ta'al, Balad-UAL, the Union of Right-Wing Parties and United Torah Judaism. Additionally, many of the other parties have no clear stance on the matter.
Prime Minister Benjamin Netanyahu, after being questioned on Likud TV, stated that he was exploring the options and would "soon provide an answer". He didn't clarify whether or not he fully supported legalisation.
Good to know
If you are travelling to Israel (or currently live there), you may be interested to know the following facts:
According to the latest Drug and Alcohol Epidemiological Survey, cannabis is the most commonly used drug among 10-40 year-olds.
Cannabis resin (hashish) is more popular in Israel than herbal cannabis.
Israel's government has adopted a proactive approach to drug prevention, with a variety of campaigns targeting educational establishments and the workplace. In the past, this has included 'Yes to Sports, No to Drugs' and 'tool basket' programmes, designed to enable people to make healthier lifestyle choices.
Cannabis history
As with most of the Middle-East, cannabis has been used in Israel for centuries. Ancient literature and archaeological digs reveal that the people of the country used it for a variety of purposes, and that this occurred for many hundreds of years.
Israel was also on the path of many important trade routes, running from Africa, Asia, Europe and the Middle-East. This meant that it not only exported hashish, but probably received cannabis from other countries too.
Cannabis is mentioned in the Bible too, where it's often referred to as the 'herb of the field' (Genesis 3:18). Moses Maimonides (or Moses ben Maimon), a Jewish doctor and philosopher of the 12th century, refers to the medicinal benefits of cannabis in his works.
Attitudes to cannabis
Attitudes to cannabis differ considerably across Israel. For example, in Tel Aviv (where the drug is readily available), the police seldom take offenders to court for possession. However, in places like Galilee and southern Israel, the authorities take a far stricter approach.
Cannabis is the most widely used drug in the country. According to a 2017 survey, 27% of Israeli people between the ages of 18 and 65 had consumed it in the previous 12 months. This is one of the highest rates of cannabis usage in the world and demonstrates a fairly widespread acceptance.
Will cannabis be legalised in the future?
The subject of legalising it has been debated among various politicians in Israel. This suggests that it may be on the agenda in the future; particularly if its fledgling industrial hemp industry generates impressive results.
Disclaimer:

While every effort has been made to ensure the accuracy of this article, it is not intended to provide legal advice, as individual situations will differ and should be discussed with an expert and/or lawyer.