Popular blog posts We hope the new year is treating you well! 2016 had its ups and downs on a global scale, for cannabis as well as the world in general, but Sensi Seeds is going forward more strongly than ever. Here we have collected the five blog posts from last year that proved the most popular with you, our audience. Remember to share and comment if you have feedback!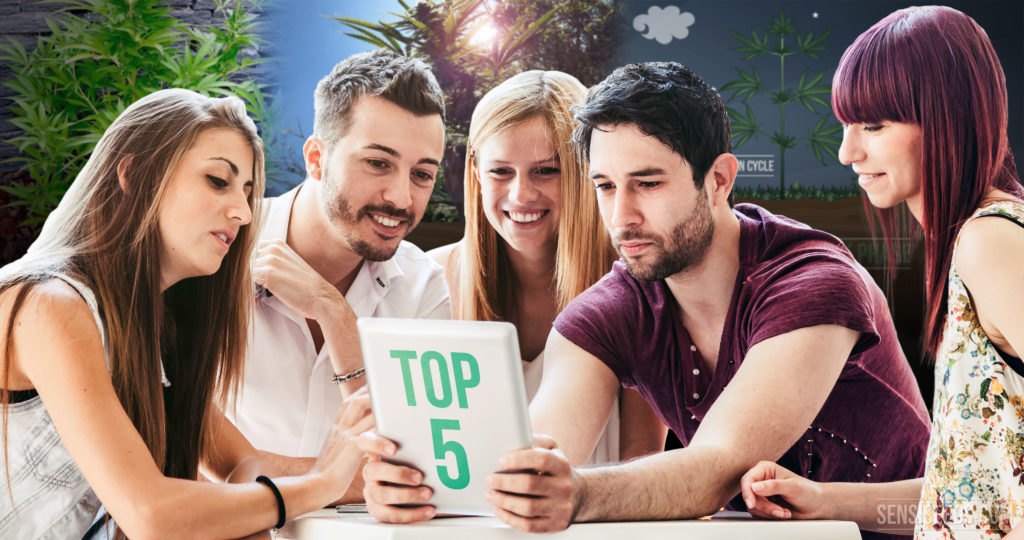 Here at Sensi Seeds we pride ourselves on the quality of this blog. It is important to us that we provide interesting, relevant and entertaining articles on the many and diverse facets of cannabis and the culture that surrounds it. Whether we are informing you about the past, present or future of what we consider to be the world's most useful and fascinating plant, we want you to enjoy our coverage!
Judging from the feedback and spread of our blog articles over the course of 2016, we are succeeding with our mission. We'd like to take this opportunity to thank you all for reading, commenting and sharing, and hope that you will continue to do so throughout 2017 and for years to come. And as a thank you and some encouragement, this post also collects what your input has made the top five blog posts of 2016!
Males – not as useless as we think!

The majority of cannabis growers destroy any males the second they display signs of gender, and now that feminised seeds are available, many will never see a male in their room. But male cannabis plants have a surprising array of uses, beyond simply providing pollen to make new seeds.
Top 5 hacks for when you run out of smoking papers
Even the best of us get caught out at times, and go to roll a joint only to discover there are no smoking papers to be found. So what to do then?
How to water a cannabis plant
Water: Cannabis is generally a resilient plant, and most strains can tolerate mistakes with feeding and watering to some extent.
Top 5 signs you've used too much cannabis
Cannabis is a remarkably non-toxic substance, and one that is practically impossible to fatally overdose on.
Everything you ever needed to know about cannabis leaves
The leaves are the most recognisable and well-known aspect of the cannabis plant, and have featured in our artwork for thousands of years.
We hope you enjoyed looking over these posts again (or maybe for the first time if you missed seeing one or more of them). Don't be shy about letting us know what you'd like to see more of in the coming months by leaving a comment below this article. And once again, thank you for reading!