In 2006, Namibia's government made changes to their cannabis laws. Now, prison sentences of up to 40 years are in place for offences, though in practice, these are seldom used for cannabis-related crimes. Despite the risk of imprisonment, the drug is still commonly used across the country, and trafficking along the borders is a serious issue.
Recreational cannabis
Illegal

Medicinal cannabis
Illegal
Cannabis laws in Namibia
Can you possess and use cannabis in Namibia?
In 2006, Namibia's government passed the Combatting of the Abuse of Drugs Bill. Cannabis (and other drugs) are still illegal to possess and use in the country; only now, the penalties are more severe.
The law forbids the consumption and possession of cannabis, with prison sentences of between 20 and 40 years in place for those caught with the drug. Alternatively, the offender may be given a fine of between N$300,000 and N$500,000, or a fine and a term in prison.
Gabes Shihepo, Namibia's Deputy Minister of Safety and Security, stated that substance abuse in the country had reached "alarming proportions", and that the bill had been introduced to act as further deterrent for drug users. However, in practice, offenders usually only receive short sentences and small fines if they're caught.
Despite the tough laws, cannabis use remains commonplace. A recent UNODC report revealed that 3.9% of Namibia's population use it. Known as dagga or dakha by the locals (or a 'zol' for a joint), it's regarded as a socially acceptable practice, and people continue to use it regularly, even though they're now at risk of incurring a lengthy prison term.
Some factions of Namibia's society are calling for cannabis use to be legalised. A notable example are the Rastafarians of the country, who use the drug as part of their religious practices. In 2019, they joined forces with the Ganja Users of Namibia (GUN) to protest against the harsh laws.
Borro Indungula, a representative for GUN, commented: "We call upon the Members of Parliament to stop the police from arresting ganja users, because they are not criminals. That is an unconstitutional law and we feel deprived from our rights."
However, it doesn't seem as though the law will be amended any time soon. Despite lobbying from various groups, in 2019, Justice Minister Saccky Shangala stated that Namibia was not yet ready to deal with the impact of legalisation.
"The drug is sold in lower income areas," he said. "Let us first solve the alcohol abuse problem in the country. As it is, we do not have sufficient drug rehabilitation centres. We hardly talk about mental issues."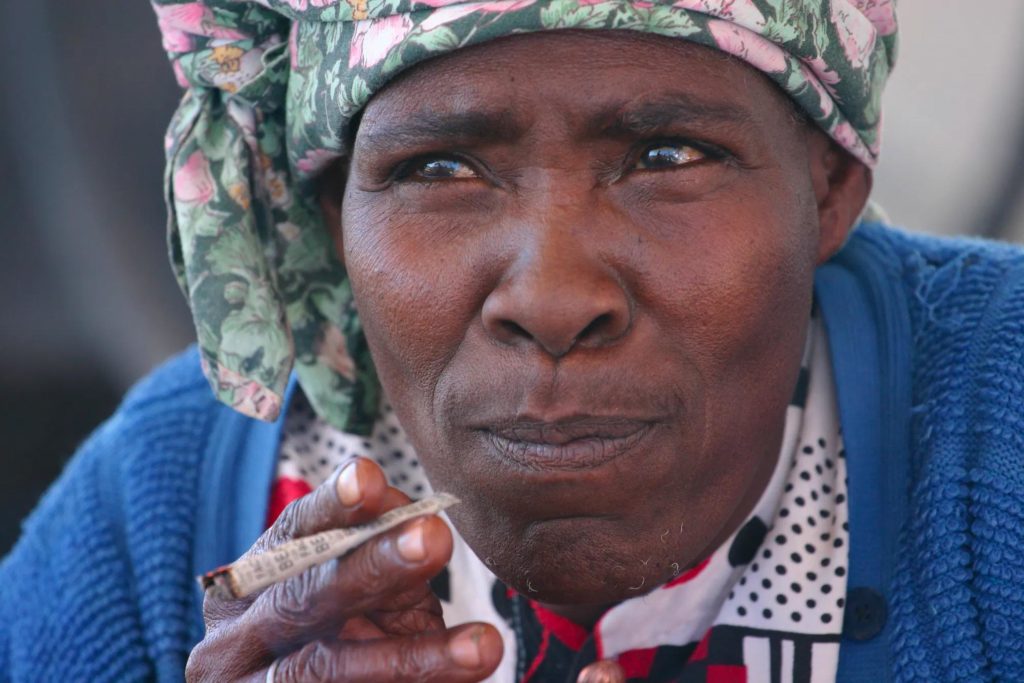 Can you sell cannabis in Namibia?
The same penalties apply for selling and supplying cannabis as they do for possession – 20 to 40 years in prison, plus a hefty fine.
In practice, the sentences are sometimes smaller. For example, in 2012, Nandipha Gcilishe was sentenced to just two and a half years' imprisonment for drug trafficking, which is considerably less than other parts of the world.
Cannabis is still trafficked in Namibia, despite the risk of being sent to prison. The country isn't a major producer of cannabis (or any other drugs), so instead, illegal substances arrive from other countries and are usually passed onwards. Windhoek is the country's hub for drug trafficking, and it's also common in the coastal towns of Swakopmund and Walvis Bay, and Oshakati in the north.
Thanks to extensive borders with other countries (including some of Africa's main drug-producing nations), and lack of funding, Namibia's authorities are struggling to cope with the levels of trafficking. Jurie Viljoen, from the Monitor Action Group, said that "smugglers know that Namibia neither has the necessary manpower and equipment nor adequate border control to deal with the problem."
McHenry Venaani, speaking on behalf of the Democratic Turnhalle Alliance (DTA), commented that "every second unemployed male Namibian is somewhat involved in drugs." Safety and Security Minister Nickey Iyambo added to this, claiming that many of the young men in holding cells turned to crime due to unemployment and poverty.
This is a sentiment that is echoed by Sebastian Ndeitunga, Inspector-General of the Namibian police force. When asked about drug trafficking at border posts, he admitted: "We don't know how many shipments have passed through undetected or assisted. Hence, we need to beef up our intelligence, and also encourage total honesty and commitment from all law enforcement agency officials."
Can you grow cannabis in Namibia?
It's illegal to grow cannabis in Namibia unless it's approved by the government, for medicinal or research purposes. Again, although the law states that those caught growing it will receive a significant prison sentence and/or a fine, usually the actual sentences are somewhat less.
Regardless of the risk of arrest, cannabis cultivation takes place in Namibia; albeit to a limited extent. Most of the cannabis grown in the country can be found in the north, which is the only area with enough rainfall to meet the plants' requirements. It's small-scale cultivation, often for personal consumption rather than sale; and what is sold usually remains in the country.
Arrests are made for cannabis cultivation. For example, in 2019, a man was arrested in Erongo for growing just 13 plants.
Ileni Shapumba, a police warrant officer, stated: "Some are justifying it as medicine, but the law is clear, if you are found in possession of dagga (cannabis) or growing it in your yard, you should be arrested."
But domestic cultivation doesn't anywhere near meet the demands of Namibia's cannabis-users; and most of the drug originates from South Africa, Zambia or Angola instead.
Although it's illegal to grow cannabis in Namibia, this hasn't stopped some Namibian businessmen from seeking opportunities in the industry elsewhere. In 2019, Lesotho's government granted Knowledge Katti and his partner Thabo Ntai a 10-year licence to grow, produce and supply cannabis in their country. The licence also gives them the right to import and export the product.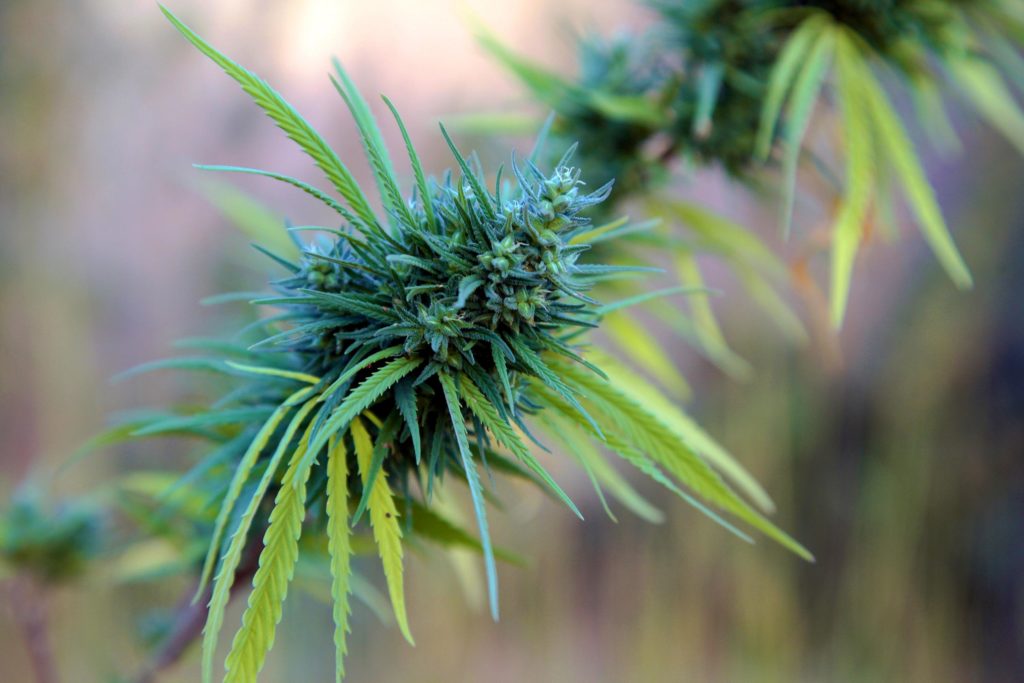 Is CBD legal in Namibia?
The law makes no distinction between cannabis and CBD. As a result, CBD is illegal too, and cannot be purchased, used or sold in the country.
Despite this fact, reports claim that CBD products are available online and in the shops, along with products that contain THC (the substance responsible for providing the 'high'). The South African emphasised that this "causes confusion for the market and needs to be clarified without delay".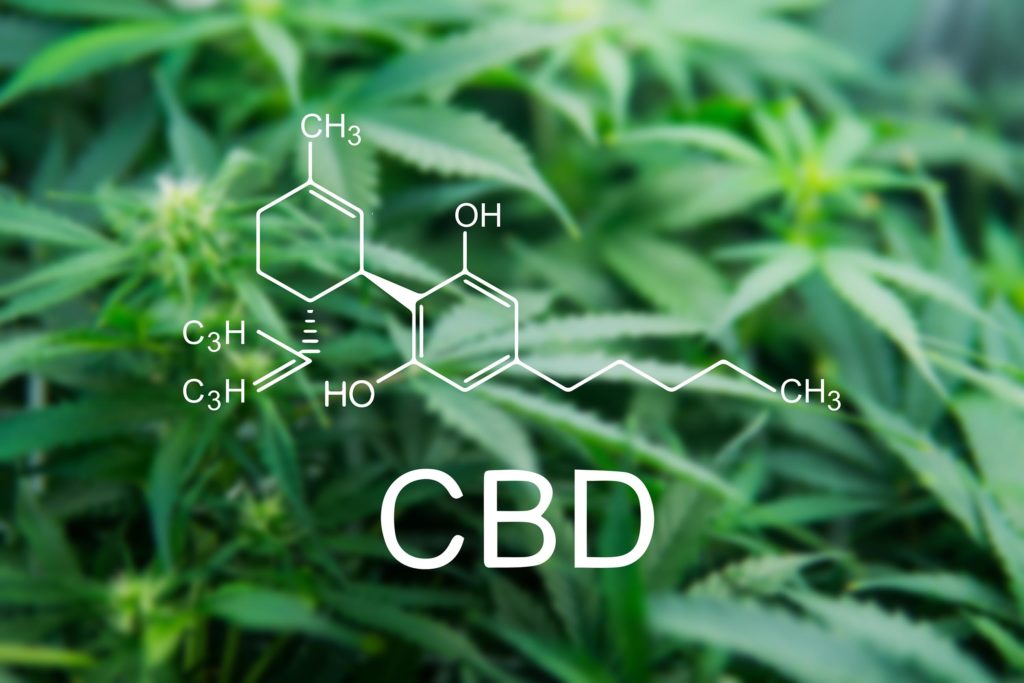 Can cannabis seeds be sent to Namibia?
Likewise, cannabis seeds are regarded as part of the cannabis plant, and are illegal to buy, sell or use for growing plants. They cannot be mailed through the post into the country.
Medicinal cannabis in Namibia
There is currently no medicinal cannabis programme in place in Namibia. However, the government permits enterprises to grow cannabis for medicinal purposes in the country, providing they obtain the correct licence.
One such example is Erin Resources, a mining company that acquired the rights to grow cannabis in Namibia in 2015. They did so as a backdoor listing vehicle, after gaining 100% of the capital from MGC Pharmaceuticals.
With the permits, Erin Resources could grow as much cannabis as they required for processing and trading in the country.
Industrial hemp in Namibia
It's illegal to grow hemp in Namibia, as it's not regarded as any different from cannabis. However, with neighbouring countries like South Africa cashing in on the 'green-rush' and the potential profits of granting licences to grow hemp, Namibia's government may eventually be influenced to do the same.
Good to know
If you are travelling to Namibia (or currently live there), you may be interested to know the following:
Nearby south-African nations, such as Zimbabwe, Lesotho and South Africa, have made progressive steps to reforming their cannabis laws. Whether Namibia adopts the same approach in the future remains to be seen.
Cannabis is the most commonly consumed drug in the country.
Drug smuggling is on the rise in Namibia, as it is in so many other nations in the continent. This goes against the worldwide trend – in other continents, drug trafficking rates have generally stabilised.
Cannabis history
It's thought that cannabis first arrived in Namibia at some point before the 15th century, though there's no available evidence to prove exactly when. Like much of the continent, the plant probably came to the country with the Bantu-speaking traders, and then was swiftly embraced as a valuable crop.
Since then, cannabis has been used by the tribal people of Namibia, for spiritual, recreational and medicinal purposes. The Bashilange (sometimes called Tushilange) people are a particularly interesting example. Prior to the 18th/19th century, they were known for being warlike; exploiting neighbouring tribes through use of force.
Then, they began using cannabis, and started to worship the plant. Their cultural practices became noticeably more peaceful – though obviously, it's impossible to confirm if this was solely due to cannabis or not. They went on to form a religious society called the Bena-Riamba; a name that translates as 'sons of cannabis'.
Regrettably, the peace was short-lived. The peaceful Bashilange ceased demanding so much tribute from the other tribes, and their wealth began to dwindle. This led to a coup in 1876, where some younger individuals overthrew the Council of Elders, and seized control of the tribe. The former aggressive practices of the tribe were immediately restored.
Attitudes towards cannabis
There is strong support for the legalisation of cannabis in Namibia; particularly among young people and the Rastafarian community. However, not everyone is convinced that it's the right thing to do.
For example, in an interview with The Windhoek Observer, Eunice Lot (a mother of five) expressed her concerns that legalising cannabis would make people 'lose touch with reality'. "Children will also not concentrate on their schoolwork because they won't be in the right state of mind to do so," she added. However, she did confirm that she agreed with legalising the drug for medicinal purposes.
Other Namibians are frustrated by the presumption that the country will follow in South Africa's footsteps, and decriminalise cannabis use. Katrina Hanse-Himarwa, the Education, Arts and Culture Minister, commented: "South Africa and Namibia have got a lot in common, but we are a sovereign country with our own laws that govern us (…) just because South Africa has legalised cannabis use, doesn't mean that Namibia should follow suit."
Despite these negative perceptions, cannabis remains the most popular drug in the country. Indeed, it's become an integral part of Namibia's culture, like so many other African nations.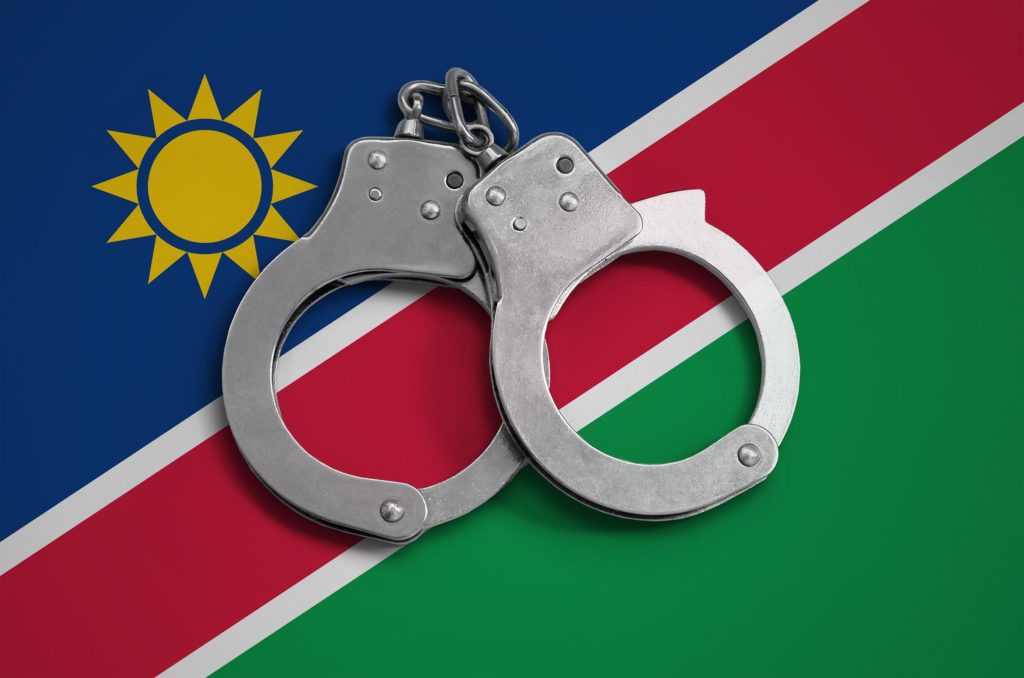 Will it be legalised in the future?
At present, Namibia's government hasn't indicated that they'll be changing the cannabis laws anytime in the future; despite the fact that other south-African nations have decriminalised cannabis and legalised its medicinal use.
Disclaimer:

While every effort has been made to ensure the accuracy of this article, it is not intended to provide legal advice, as individual situations will differ and should be discussed with an expert and/or lawyer.