Lesotho is one of the least developed countries in the world, and poverty is a big issue. As such, many farmers have turned to cannabis cultivation to make money; a fact that the government usually overlooks. Lesotho led the way by being the first African nation to introduce a licence for medicinal cannabis cultivation, though using it remains illegal.
Recreational cannabis
Illegal

Medicinal cannabis
Illegal
Cannabis laws in Lesotho
Can you possess and use cannabis in Lesotho?
In 2008, Lesotho's government introduced the Drugs of Abuse Act. This replaced the Dangerous Medicines Act of 1973, and was designed to make certain medicinal products more easily available to patients.
Although it's technically illegal to use or possess cannabis in Lesotho, the law is rarely enforced. As such, cannabis usage has a de facto decriminalised status. The plant is the country's most significant sustenance crop, and given Lesotho's current financial situation, the government aren't likely to adopt a harsher stance any time soon.
However, the Lesotho Narcotics Bureau is in place to tackle drug use in the country. After consulting the Minister, this organisation has the right to run campaigns aimed at:
Preventing drug dependency
Providing the public with information about drug abuse
Educating young people about drug abuse
Observing, treating or supervising those who are in a drug treatment centre, have been released from a treatment centre, or have been placed under court supervision
Assisting the families of those in treatment centres
Can you sell cannabis in Lesotho?
Lesotho's Drugs of Abuse Act states that "no person shall (…) offer, offer for sale, distribute, sell, deliver on any terms whatsoever, dispatch, dispatch in transit, transport, import or export any drug of abuse."
The punishment for doing so is no less than 20 years in prison, a fine of no less than M1,000,000 or both. The exact sentencing is dependent on numerous factors, including:
If the offender has previous convictions
If they're acting as part of an organised criminal group
If they used violence or weapons
If they made use / took advantage of a minor
If they hold a position of authority (e.g. health professional)
And many more
The court also has the option to order an alternative punishment to prison, such as house arrest, or restriction of other liberties. Other alternate penalties include: community service, suspension of a passport, suspension of the right to operate a vehicle, suspension of the right to hold a position of public office, and more.
Few arrests are made within Lesotho, though they're more common in cases where offenders were attempting to smuggle cannabis into South Africa. In these incidences, the drugs are usually confiscated and fines are issued.
Can you grow cannabis in Lesotho?
Technically, it's illegal to cultivate cannabis in Lesotho according to the Drugs of Abuse Act. The law states that the "cultivation of a cannabis plant" is unlawful, and if caught, the offender could receive a prison sentence of 10 years or more, a fine of M50,000, or both.
However, cannabis is grown widely across the country, particularly in the mountainous interior and the western foothills. Though there is a small domestic market, most of the cannabis is exported to South Africa.
In 2018, Mampho Thulo, who lives in the village of Mapoteng with her five children, spoke to the BBC about her cannabis farm.
"This is how we earn a living," she said. "The few jobs that are available are for educated people. So, we rely on marijuana because we don't have an education."
Thulo uses the money generated from farming cannabis to send her children to school. She experiences the occasional police raid, which usually results in the confiscation of some of her crops.
Is CBD legal in Lesotho?
CBD isn't legal in Lesotho, as the law makes no differentiation between CBD (which is a cannabinoid different from THC and doesn't produce a high) and cannabis. Although medicinal cannabis is grown in the country to produce CBD for the international market, these products are for export purposes only.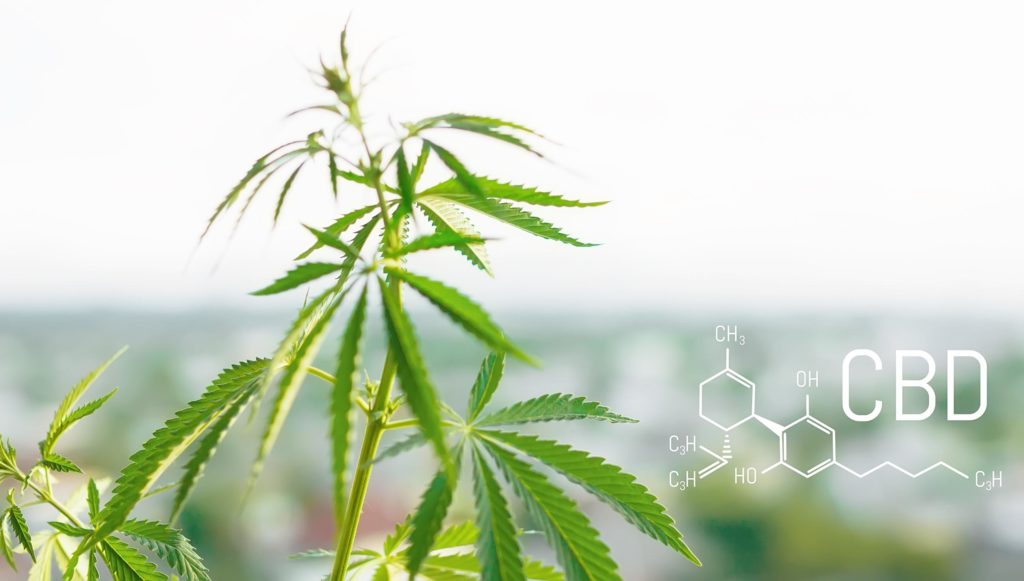 Can cannabis seeds be sent to Lesotho?
Cannabis seeds are illegal in Lesotho, and as such, they cannot be mailed into the country.
Medicinal cannabis in Lesotho
In 2017, Lesotho became the first African nation to award a company a licence to grow medicinal cannabis. Medigrow Lesotho was the first company to set up legal plantations in the country, though since then, others have followed.
A spokesman for Lesotho's Prime Minister, Dr Motsoahae Thomas Thabane, told Prohibition Partners that the legalisation had boosted employment, and presented a real opportunity for the country.
"We want to be known internationally as the best cultivator of medical grade cannabis anywhere in the world," he said. "We can only see this improving the lives and the health of the people of our great country."
Although this is a progressive step, for most small-scale cannabis farmers, getting a licence isn't an option. With 60% of people in Lesotho living under the poverty line, the US $37,000 licence fee is prohibitively high. This has built resentment within the farming community.
At present, most investors are from foreign countries (mainly North American and European), as they have the capital to pay the fee and invest in their plantations. This creates an economic barrier for the people of Lesotho, where over a quarter of the adult population are unemployed.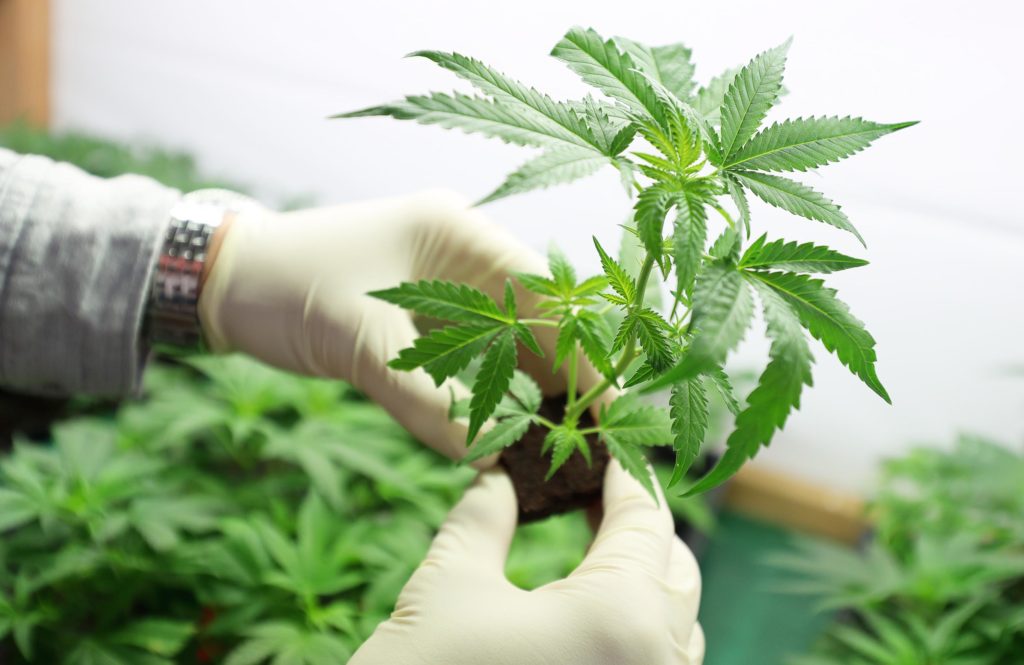 Industrial hemp in Lesotho
At present, there are no licences for industrial hemp cultivation, only for growing medicinal cannabis. As Lesotho's government start to enjoy the economic benefits of a medicinal cannabis industry, they may start to explore their options with also growing hemp – but at the time of writing, there has been no indication that this will happen any time soon.
Good to know
If you are travelling to Lesotho (or currently live there), you may be interested to know the following:
Cannabis history
Cannabis has been an important crop for the people of Lesotho for many hundreds of years. Experts believe that it was introduced to east Africa between the 10th and 15th centuries, then brought to Lesotho with the Koena people, an ethnic group that migrated from Mpumalanga. They used the cannabis as a trade item, giving it to the San people of the region in exchange for land.
Cannabis was traditionally been used as a medicine to treat conditions like headaches, heartburn and high blood pressure. Some people also used it to feel 'stronger' and more motivated while working. These practices continue to this day.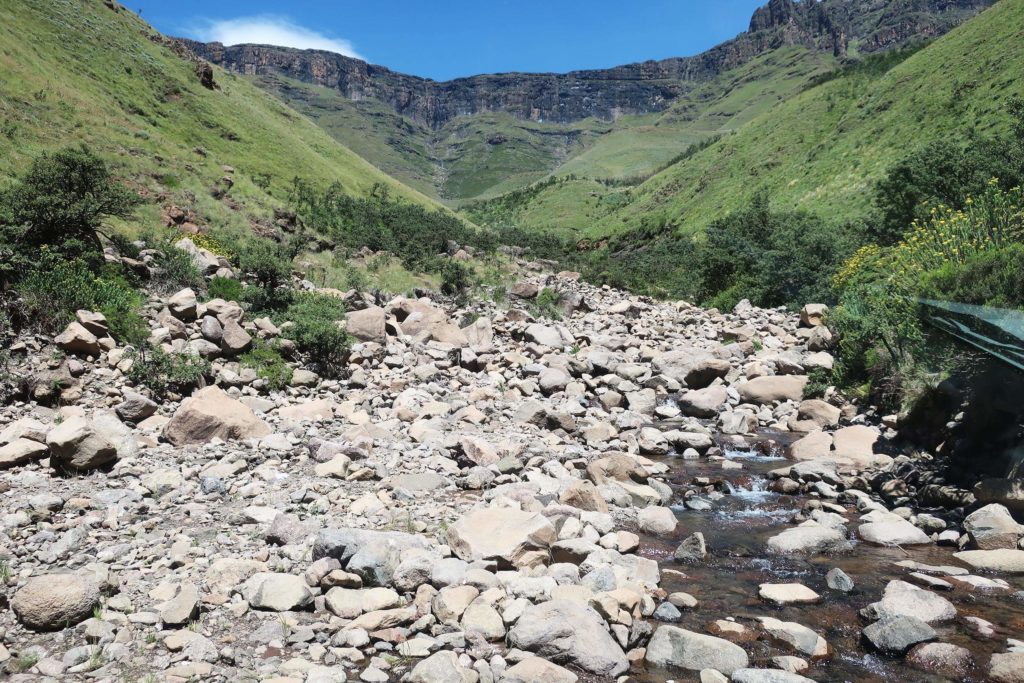 Where is it grown?
Cannabis is grown across the country, even in the capital city itself. The main growing areas are the mountainous zones in the centre of Lesotho, and the east of the country. Cannabis plantations are also prevalent in the western foothills.
Plantations can usually be found next to mountain streams or rivers. In the mountainous region, the quality of the cannabis is known to be particularly high, and it's believed that these plants are shipped to Durban in South Africa, then sold on as 'Durban Poison'. The western mountains produce the less high-quality cannabis.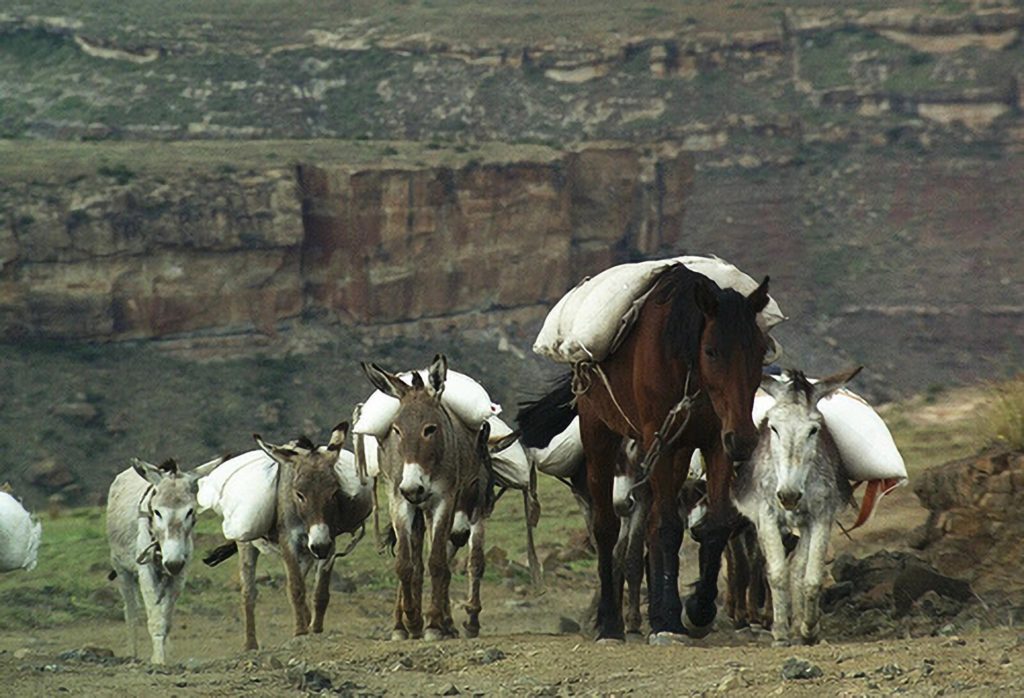 Usually, farmers plant cannabis between mid-August and early October. The first harvest takes place in January, with the fast-ripening males removed, and the females left to mature. The male leaves are sold as majaja, which is a cheaper form of cannabis that's usually smoked with other drugs (like Mandrax, which doesn't burn readily). The female cannabis plants are harvested between February and April.
Although Lesotho's landscape looks lush and mountainous, it suffers from serious soil erosion. This is caused by over-farming, increased numbers of livestock, and torrential rains, which have washed away more topsoil from the mountains that are unprotected by grass or bush.
Attitudes to cannabis
Cannabis plays a vital role in the country; both culturally and financially. As such, it's socially accepted, with many of the farmers viewing it as a purely commercial crop – not something to be consumed.
However, many people do use cannabis in Lesotho, both recreationally and for medicinal purposes. The government and police seem aware of the prevalence of cannabis within the country, but appear to turn a blind eye to it – though there is no concrete evidence to prove this.
Will cannabis be legalised in the future?
Lesotho is situated in the heart of South Africa. As such, it can't fail to be influenced by South Africa's recent decision to decriminalise cannabis for recreational use. Whether this means that Lesotho's government will adopt the same stance remains to be seen.
As for medicinal cannabis? While there is no indication that it will be made legal for the people of Lesotho, it seems likely that the medicinal cannabis cultivation market will go from strength to strength, as more investors look to cash in on Lesotho's 'green rush' potential. The legalisation of industrial hemp may be an option in the future too.
Disclaimer:

While every effort has been made to ensure the accuracy of this article, it is not intended to provide legal advice, as individual situations will differ and should be discussed with an expert and/or lawyer.