When it comes to cannabis, South Africa has some of the most relaxed laws in the world. Private use has been decriminalised for recreational or medical purposes; though you're still not allowed to sell or distribute it. South Africa is also one of the globe's largest producers and exporters, and is home to Durban, a well-known landrace cannabis strain.
Recreational cannabis
Decriminalized
Cannabis laws in South Africa
Can you possess and use cannabis in South Africa?
Prior to 2018, cannabis (or 'dagga') was listed as a Schedule 1 narcotic in South Africa. This meant it was illegal to possess it, even for personal use. Most people caught with small quantities were usually issued with a fine or even just a warning.
However, in a landmark ruling in 2018, South Africa's constitutional court decided that personal use of cannabis should be made legal. Deputy Chief Justice Raymond Zondo commented: "It will not be a criminal offence for an adult person to use or be in possession of cannabis in private for his or her personal consumption." The court claimed that the previous laws breached the right to privacy. Public consumption of cannabis is still illegal.
Critics highlighted issues with the law; in particular, how ambiguous certain aspects of it were. In September 2020, the Cannabis for Private Purposes bill was drafted, which sought to bring greater clarity to the situation.
The bill details the following (among other things):
How many cannabis seeds and seedlings a user can possess
How many plants can be cultivated in a private place
How much bud a user can possess
How buds and plants can be transported in a public place
Certain aspects of the bill were still confusing, though (such as commercial legalisation), and the critics felt that the legislation would benefit from greater refinement. The ambiguity also enables cannabis clubs to operate in the country.
In 2021, The Department of Agriculture, Land Reform and Rural Development announced the Cannabis Master Plan draft. Under this plan, the Cannabis for Private Purposes Bill would be passed into law within the 2022/2023 financial year.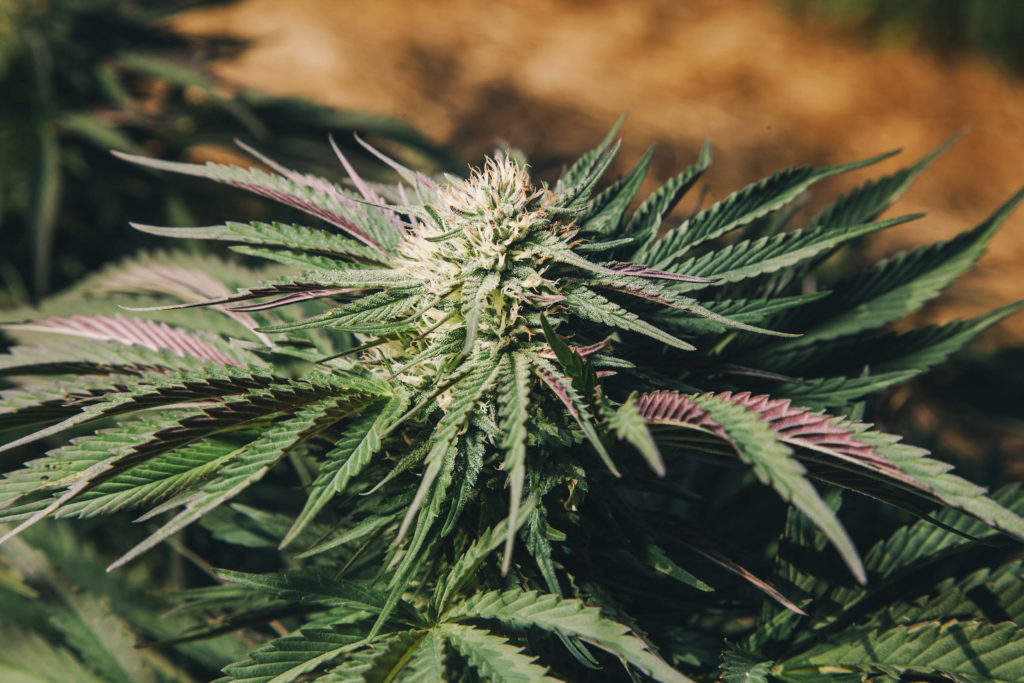 Can you sell cannabis in South Africa?
It is still illegal to sell or supply cannabis in South Africa. If you're caught trafficking, you could be given a 25-year prison sentence (though in reality, this doesn't happen often).
Those who are most commonly targeted are 'mules' – people who carry cannabis to other countries on behalf of illegal cartels. Multiple mules are often sent, carrying around ten to fifty kilograms each; and they're often young, white females. Arrests usually occur while the mule is en route, or at the destination country. You can listen to an interview with one such mule here.
Can you grow cannabis in South Africa?
Thanks to the 2018 ruling by South Africa's Constitutional Court, it is now permissible to grow cannabis plants in the privacy of your own home. It must be limited to an amount that reasonably equates to 'personal use' – if it's a significant quantity, you could be prosecuted.
The ruling states: "The greater the amount of cannabis of which a person is in possession, the greater the possibility that it is possessed for a purpose other than for personal consumption. Where a person is charged with possession of cannabis, the State will bear the onus to prove beyond a reasonable doubt that the purpose of the possession was not personal consumption."
At the time of writing, the law has only recently changed – which means there is some confusion over exact definitions. For example, growing cannabis in a 'private area' could reasonably extend beyond the home – to private clubs, or even a bar or hotel.
Is CBD legal in South Africa?
It is illegal to sell cannabis in South Africa. This law doesn't apply to products that contain 0.2% THC or less (THC is responsible for producing the 'high'). CBD oil falls into this category, and as such, it's legal to purchase and use it.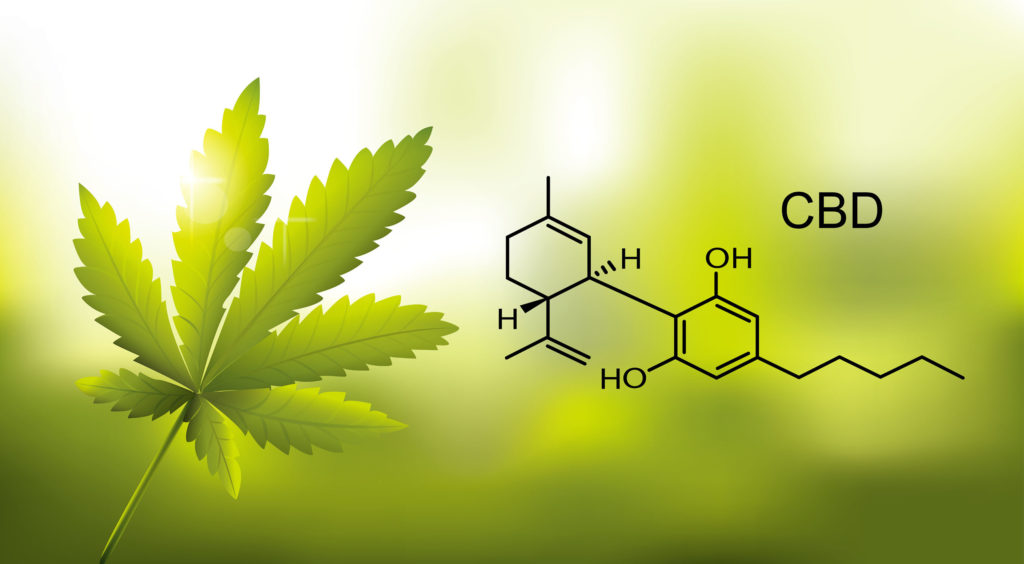 Can cannabis seeds be sent to South Africa?
It is now legal to cultivate cannabis for personal use, in a 'private place'. Therefore, it's legal to purchase and possess seeds, even if it's for growing cannabis plants. You can also receive seeds legally in the post from other countries.
Medicinal cannabis in South Africa
Cannabis was approved for medical purposes in 2017. Narend Singh, an IFP member of parliament who worked on the proposal for the new law, commented: "Thousands of patients are already using cannabis oil, which comes at a premium price, and we wanted it to be made freely accessible so that the patient going to Addington or any other state hospital can request this without the exorbitant costs associated. Patients must have the freedom of choice."
The government issued a statement stating that: "Cultivation of medicinal cannabis will be aimed at ensuring the supply of a standardised, quality-assured product for medical, scientific and clinical research purposes." They also highlighted that "the cannabis produced, as well as any resulting products, will remain subject to stringent security and quality control measures."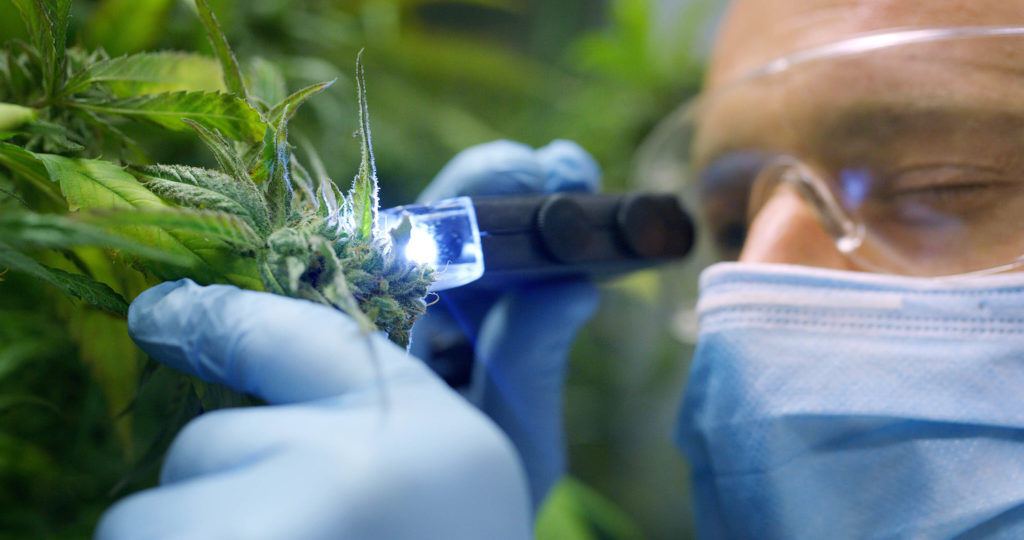 Industrial hemp in South Africa
In the past, hemp production was common in South Africa. However, after the ban of cannabis in the 1928, legal cultivation ceased entirely.
Many are optimistic that, after the recent law changes for personal cannabis use, the laws may be amended for industrial hemp too. In 2018, the South African Department of Trade and Industry announced plans to investigate hemp's economic potential in a variety of sectors. Minister Rob Davies also claimed that South Africa had the potential to become an 'innovative player' in the fast-growing hemp market.
Other initiatives are in place too. The Cannabis Development Council of South Africa (CDCSA) was recently established – an organisation put in place to create frameworks for cannabis production, assist the government with policy making, and incentivise hemp value chains.
Senzeni Zokwana, Minister of Agriculture, stated that: "Much progress had been made in terms of dealing with technical matters regarding production of hemp, research and technology development, commercial feasibility and other related matters."
All these factors in combination suggest that industrial hemp production will soon be revived in the country.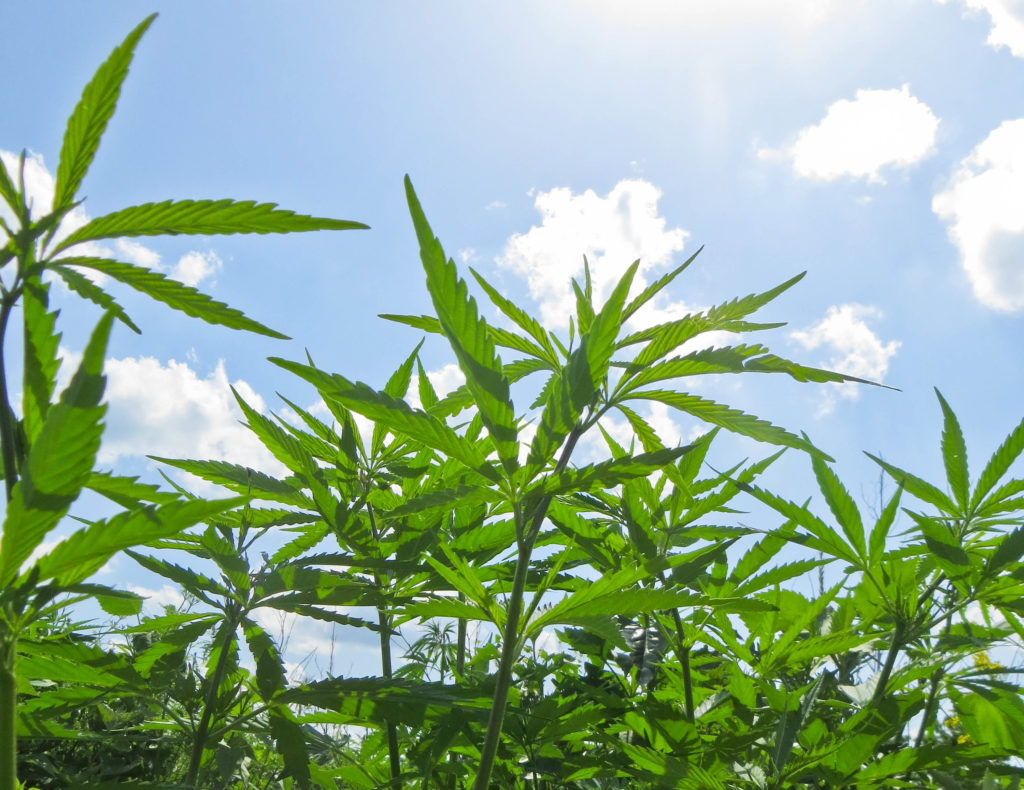 Political parties and cannabis
Although many of South Africa's political parties were pro-legalising cannabis, some were not. The African Christian Democratic Party is one notable example. Prior to the court hearing, they stated that: "The ACDP and the majority of South Africans do not want dagga decriminalised and legalised for private use, given the high number of young people battling drug addiction. It's important for Parliament to make its position known as soon as possible."
Good to know
If you are travelling to South Africa (or are a resident of the country), it is useful to know the following:
Following the legalisation of cannabis for personal use, the 'pot-themed product' market has boomed. One company that's seized the opportunity is Poison City Brewing, who released a cannabis-infused beer directly after the court ruling.
Sales manager Natasha Nkonjera commented: "We sold out of our first batch of stock within 10 days of its release, and at the moment we brewed 100,000 litres for the next batch, which we've sold out already, so we've doubled that to 200,000 litres for the next batch. So it's absolutely incredible."
It's believed that the Dagga Couple (Julian Stobbs and Myrtle Clarke) were partly responsible for getting cannabis legalised for personal use. In 2010, they were arrested for possession and dealing. Instead of pleading guilty, they sued the government for prohibiting cannabis in South Africa, claiming that the laws were unconstitutional.
Cannabis history
It's thought that the Arab, Indian and Portuguese traders first brought cannabis to East Africa – some time from the 900s to the 1400s. It spread southwards into South Africa, largely because of the indigenous tribespeople living there at the time, especially Bantu tribes like the Swahili.
In these tribal societies, access to cannabis was moderated and restricted by the elders. It was used in rituals, in a highly structured way. It was also used by Afrikaners to make tea.
In the 1600s, the Dutch East India Company wanted to dominate the lucrative cannabis market, and forbade Cape settlers to cultivate it. This was unsuccessful, as the plant was readily available in the wild. As a result, the ban was lifted in 1700.
In 1860, Indian workers were brought in by the Natal Colony. These Indians brought with them their habit of consuming cannabis, which blended well with existing African practice. European authorities were concerned by this and banned it in 1870. By this time, cannabis was being referred to as the 'noxious weed'.
By 1921, negative attitudes to cannabis had set in fully. It was fully criminalised in 1928, and the law remained this way until 2018.
Landrace varieties in South Africa
Several varieties of landrace cannabis grow in South Africa. These include:
Durban. Durban is the most famous strain of landrace, and in the past, was particularly popular in Amsterdam's coffee-shops. It is tall, leggy sativa with sparse, narrow leaves and few branches. It has a long flowering period (like many other South and East African sativas) and produces a cerebral, uplifting high.
Rooibaard (redbeard). Rooibaard gets its name from its distinctive red hairs, and the reddish colour of its resin. Like Durban, it is tall and skinny in shape.
KwaZulu. KwaZulu is another type of sativa and is found on the northern uplands of the Drakenburg mountain range. It has a shorter flowering time (9-10 weeks), and has excellent disease and mould resistance.
The facts so far about legal cannabis use
The legalisation of cannabis for personal use only came into action at the end of 2018. This means that there is some confusion about exactly what is legal and what isn't. Here's what's known so far.
'Sin taxes'. Alcohol and tobacco both incur 'sin taxes' in South Africa, so it's possible that cannabis might do too. It's not certain yet though, as unlike tobacco or alcohol, cannabis has medical value.
How much? The government stated that personal use is limited to 'enough for one person'. This is ambiguous and likely to be clarified further in the future. At present, most people are being guided by the Drugs and Drug Trafficking Act 140, which states that anything under 115 grams can be claimed as being for personal use.
In transit? There may be situations where individuals might be taking some cannabis to another location (with the intention to use it personally; e.g. when visiting a friend). While walking or driving there, they will be in a public place, which means, with cannabis on their person, they're technically breaking the law.
The court attempted to clarify this by stating: "If a police officer finds a person in possession of cannabis and he or she thinks it is not for personal consumption, he or she will ask the person such questions as may be necessary to satisfy himself or herself whether the cannabis he or she is in possession of is for personal consumption." In short, it seems that it is down to the discretion of the police officer.
Supply? It's still illegal to sell it, so many South Africans are wondering where they will source their cannabis from. Growing a limited number of plants is permitted, but some people may not have the skills to cultivate it successfully. As such, the law may be refined to permit some form of sale in the future.
Disclaimer:

While every effort has been made to ensure the accuracy of this article, it is not intended to provide legal advice, as individual situations will differ and should be discussed with an expert and/or lawyer.