Zimbabwe's cannabis laws are strict, with long prison sentences of up to ten years for even limited private use. However, in 2018, the country took progressive steps by legalising the plant's cultivation for medicinal purposes. This is likely to benefit Zimbabwe economically, and may lead to further changes in the law as time goes on.
Recreational cannabis
Illegal
Cannabis laws in Zimbabwe
Can you possess and use cannabis in Zimbabwe?
Under the Dangerous Drugs Act, cannabis is illegal to possess or use in Zimbabwe.
Punishments are severe for offenders. If found in possession of 'prepared Indian hemp', or smoking or 'otherwise using' it, the offender may be sentenced to up to 10 years in prison. They may also receive a hefty fine. It's also illegal to manage any premises where cannabis consumption takes place, and to possess any paraphernalia associated with cannabis-smoking.
Unlike many other countries, Zimbabwe has no specific government agency charged with developing and implementing drug control strategy. Instead, it's managed by the government itself (the Ministry of Health and Child Welfare). The Police Drugs Department are in charge of implementing the country's drug policy.
Can you sell cannabis in Zimbabwe?
It's also illegal to sell, supply, import or export cannabis in Zimbabwe.
The law states that, if caught trafficking cannabis into or out of the country, the offender may receive a fine, and up to 10 years in prison. Police have the right to search premises and suspects, and resistance can be met with up to six months in prison.
Despite these harsh sentences, trafficking is on the rise. Majaha Mkwananzi, from the CID Drugs and Narcotics Squad, stated that criminal networks are grooming mules to smuggle drugs into Zimbabwe, and that the situation has become "rampant".
"Traffickers lure mules by getting them hooked on drugs," he commented. "There have been raids and arrests of haulage trucks transporting drugs at our country's ports of entry and the law enforcement agency has intensified its operations as we work towards cutting these [sic] drugs supply."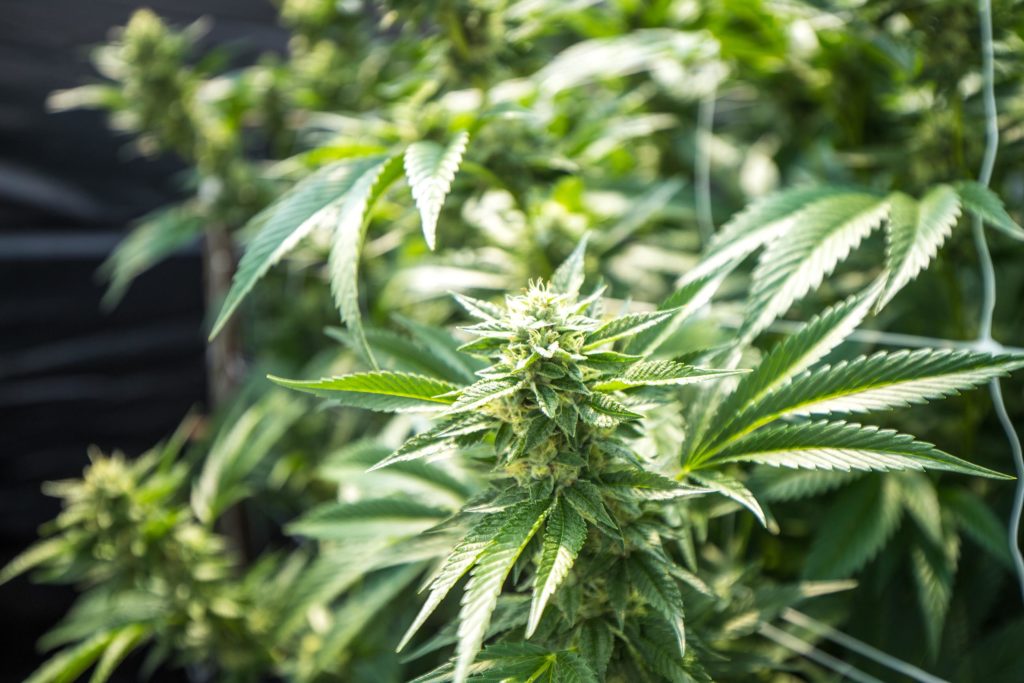 Can you grow cannabis in Zimbabwe?
The cultivation of cannabis is also illegal, and if caught, offenders are likely to receive to a large fine and a prison sentence.
However, Zimbabwe's government has now legalised cultivation for medicinal and research purposes, in a bid to boost the country's economy. This is largely to capitalise on the flourishing international market.
Others are pushing for industrial hemp cultivation to be taken more seriously. Dr Zorodzai Maroveke, head of the Zimbabwe Industrial Hemp Trust, comments: "It is not wise to take such a valuable resource for granted any longer."
Concerns have been raised from religious leaders and other organisations, who suggest that legalised cultivation will only fuel the illegal drug trade. However, the country is already a major tobacco exporter, and in 2017, generated around $827 million from the crop.
In order to grow cannabis, companies must:
Apply for a licence from the government
Supply three copies of the plan of the proposed cultivation site (to ensure it complies with regulations)
Pay a $40,000 licence fee
Pay an annual return fee of $15,000
Apply to renew the licence when necessary ($20,000)
Pay a research fee (if applicable) of $5,000 – to renew, this is $2,500
They must also clearly state their plans for the site, along with estimates of quantities likely to be produced and sold. If the Health Minister regards their plans as a risk to public health and security, they will be rejected.
All licences are valid for five years and can be renewed. If the organisation wishes to grow cannabis at more than one site, they'll need to apply for a further licence. Routine audits are also carried out to ensure that the actual activities on the site match what was declared in the original application.
Is CBD legal in Zimbabwe?
CBD cannot be purchased, sold or used in Zimbabwe. But, thanks to the new laws introduced in 2018, companies can now cultivate cannabis for medicinal purposes and export CBD products to other countries.
At the time of writing, just one private company has been approved a medicinal cannabis licence and commenced cultivation.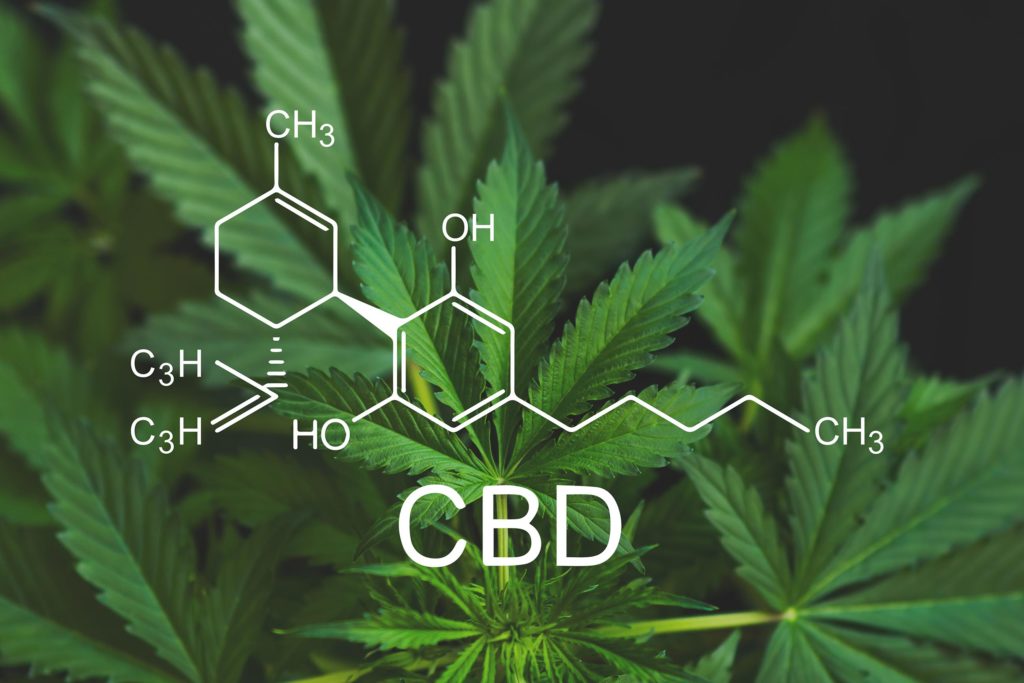 Can cannabis seeds be sent to Zimbabwe?
The Dangerous Drugs Act states that "the whole or any portion" of the cannabis plant is illegal, including the seeds. However, it exempts seeds that have been "crushed, comminuted or otherwise processed in such a manner as to prevent germination."
This means, providing the seeds cannot be used to cultivate cannabis plants, they are legal to buy, use and sell. As for mailing into the country? The seeds must adhere to the law in order to be legal.
Medicinal cannabis in Zimbabwe
In 2018, Zimbabwe's government announced that it was legalising the cultivation of medicinal cannabis, making it the second African nation to take this step. However, just one month after the initial announcement, the plans were put on hold, due to compliance issues. Cannabis is also still referred to as a 'dangerous drug' in the country's legal documentation.
Towards the end of the year, things were back on track. As of February 2019, over 200 foreign and local investors had expressed interest in capitalising on the opportunity. To date, 44 have been approved, but only one company has actually started cultivation.
Medicinal cannabis cultivation licences:
Are renewable
Are valid for five years
Give growers the right to sell and transport cannabis, in both dried and oil form
New rules were introduced in 2020 to give greater clarity to medicinal cannabis cultivation and to boost the industry, which has the potential to generate considerable revenue for the country.
In early 2021, The Ministry of Health of Zimbabwe granted Amatheon Agri a license to produce cannabis for both medical, and scientific use. The license has been issued for five years, subject to strict inspection and regulation.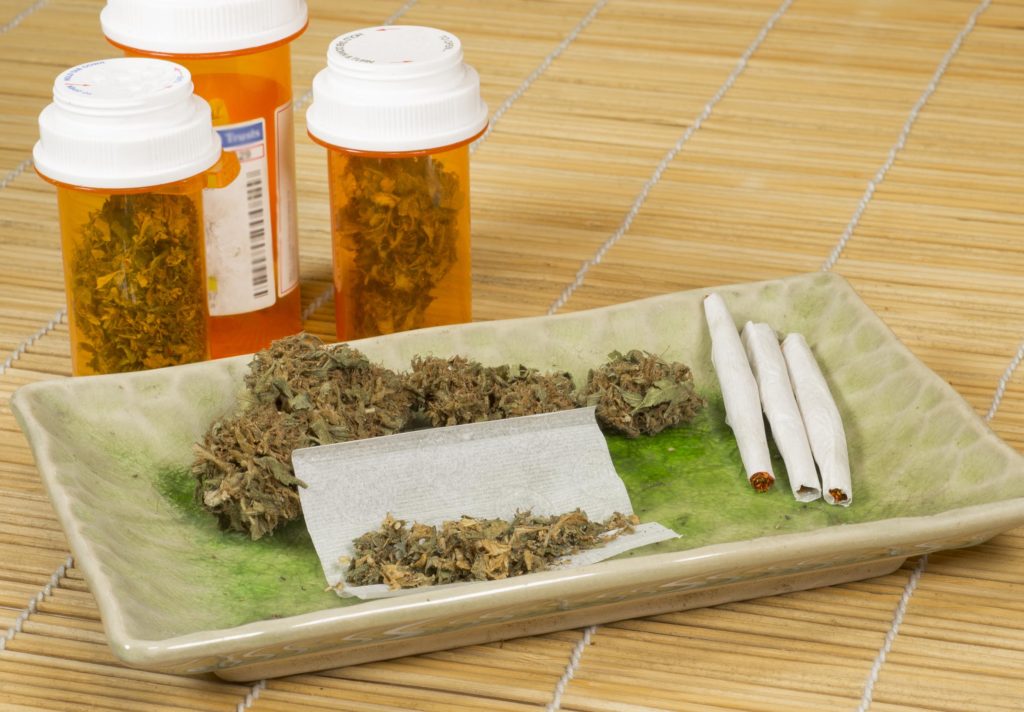 Industrial hemp in Zimbabwe
The changes in the law mean that companies can apply for licences to grow cannabis for medicinal and research purposes. At present, there are no such licences in place for the production of industrial hemp.
Dr Zorodzai Makovere (Zimbabwe Industrial Hemp Trust) expressed her opinion on the matter: "There is a global momentum on cannabis as Zimbabwe has a huge competitive advantage to the countries that have set the trend so far," she stated. "The government have seen it fit because they are not only looking at the economic benefit but also the medicinal benefits that come not just with the medicinal cannabis but also the industrial cannabis."
Experts state that the plant has over 25,000 uses, and offers considerable economic advantages.
In February 2020, the first crop of legal cannabis was harvested in Zimbabwe. Of the five strains planted, only two grew well; with the other crops largely failing due to lack of rain and hotter than average temperatures.
However, with more farmers currently receiving better results than previous years throughout their pilot projects, Zimbabwe is looking to become a regional hub for industrial hemp production.
Tino Kambasha, Corporate Affairs Officer of the Zimbabwe Investment Development Agency expressed his enthusiasm at the rapid growth of the industry. He added: "The global cannabis industry is expected to be a $46 billion business worldwide in three years – up from $16.47 billion this year".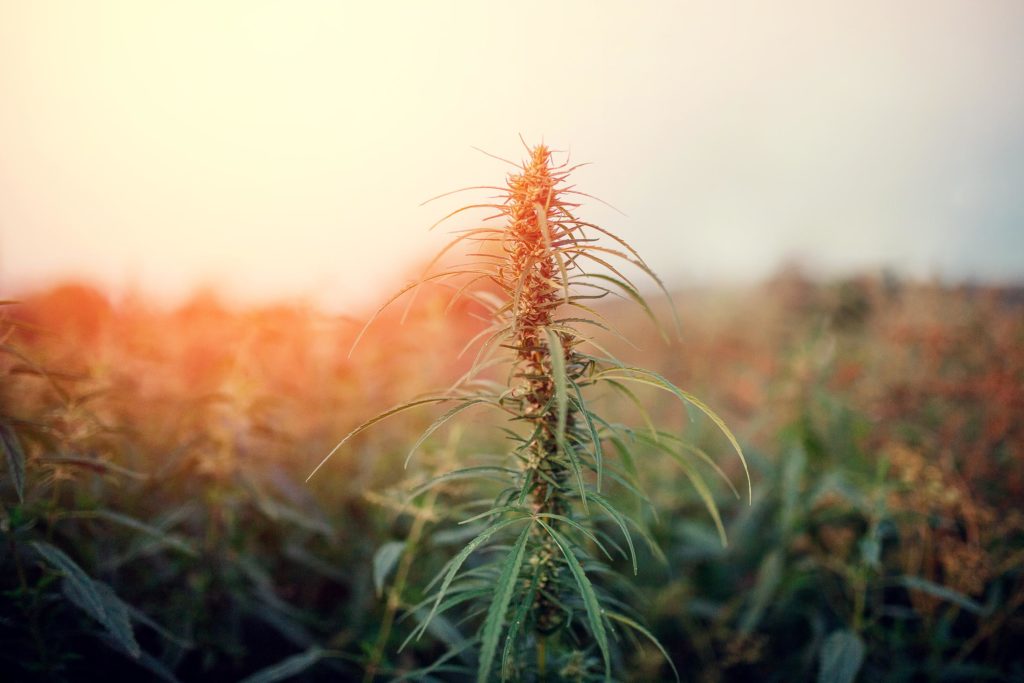 Good to know
If you are travelling to Zimbabwe (or currently live there), you may be interested to know the following:
Cannabis history
Cannabis has been cultivated and used in Zimbabwe for hundreds of years. It was originally called mupanjere, which translates as 'the tree that gives wisdom', and was valued by ancient Zimbabweans for its healing properties. It was also used in religious rituals.
In some traditional ceremonies, cannabis was consumed (accompanied by mbira music), as a way of interacting with ancestral spirits. This practice was widespread across this part of the continent.
Indeed, these traditional practices continue to this day. The Zimbabwe National Practitioner's Association, in response to the government's announcement about legalising medicinal cannabis cultivation, commented: "The drug is part of our herbal medicine… we have always used it to cure certain ailments, and exorcism."
Attitudes to cannabis
Cannabis is widely used in the country (though some figures suggest that prevalence is less than in neighbouring nations). It's also relatively easy to source it, with Zimbabweans referring to it as 'imbange' or 'mbange' (which probably derives from the Sanskrit word 'bhanga') or 'dagga'.
Cannabis has long since been an integral part of traditional medicine in Zimbabwe, and some also use it cosmetically, for strengthening their hair and promoting hair growth.
There is a small but vocal pro-legalisation camp in the country, which is unusual for an African country. However, many people adopt the attitude that cannabis is a dangerous drug that causes mental illness, despite there being no evidence to back this up. Sensationalist media reports serve to fuel this negativity further.
Where is the cannabis grown?
The Binga region is Zimbabwe's cannabis-growing heartland. The rugged landscape is ideal for cultivation, not to mention the tropical climate. It's one of the most underdeveloped parts of the country, and most of the residents are Tonga. The local administration regards cannabis as culturally significant for the Tonga people, though Binga is still governed by Zimbabwe's national drug laws.
Cannabis is also grown in Chipinge, Chiredzi, Ruangwe and Nyanga, which are all in the Eastern Highlands, and Mtolo in the north-east. The vast majority of the cannabis produced is for domestic consumption, though small quantities are sometimes smuggled into South Africa.
Most plantations are small, and run by local farmers who are struggling financially. In recent years, larger farms have begun to appear; most likely in response to the increased demand. For example, in 2009, a plantation measuring three hectares was found in Umzingwane, and farms with 10,000 or more plants are becoming more common.
Will cannabis be legalised in the future?
Certainly, Zimbabwe is taking big steps with cannabis. Its decision to legalise cultivation for medicinal purposes is progressive, and it's possible that they may go on to legalise industrial hemp, and even introduce a medicinal cannabis programme.
Despite sharing a border with South Africa (which recently decriminalised personal use of cannabis), Zimbabwe's attitudes seem to be more conservative. As such, it's unlikely that they'll be decriminalising recreational cannabis use soon.
Disclaimer:

While every effort has been made to ensure the accuracy of this article, it is not intended to provide legal advice, as individual situations will differ and should be discussed with an expert and/or lawyer.