In this interview, Covadonga F. tells us about her experience with Sensi Seeds CBD oil. Since she started using it, the constant pain she suffered for years because of a shoulder injury, has receded, and she now sleeps like a dormouse. She was looking for a natural alternative, and her husband found it. Do not miss the full interview here.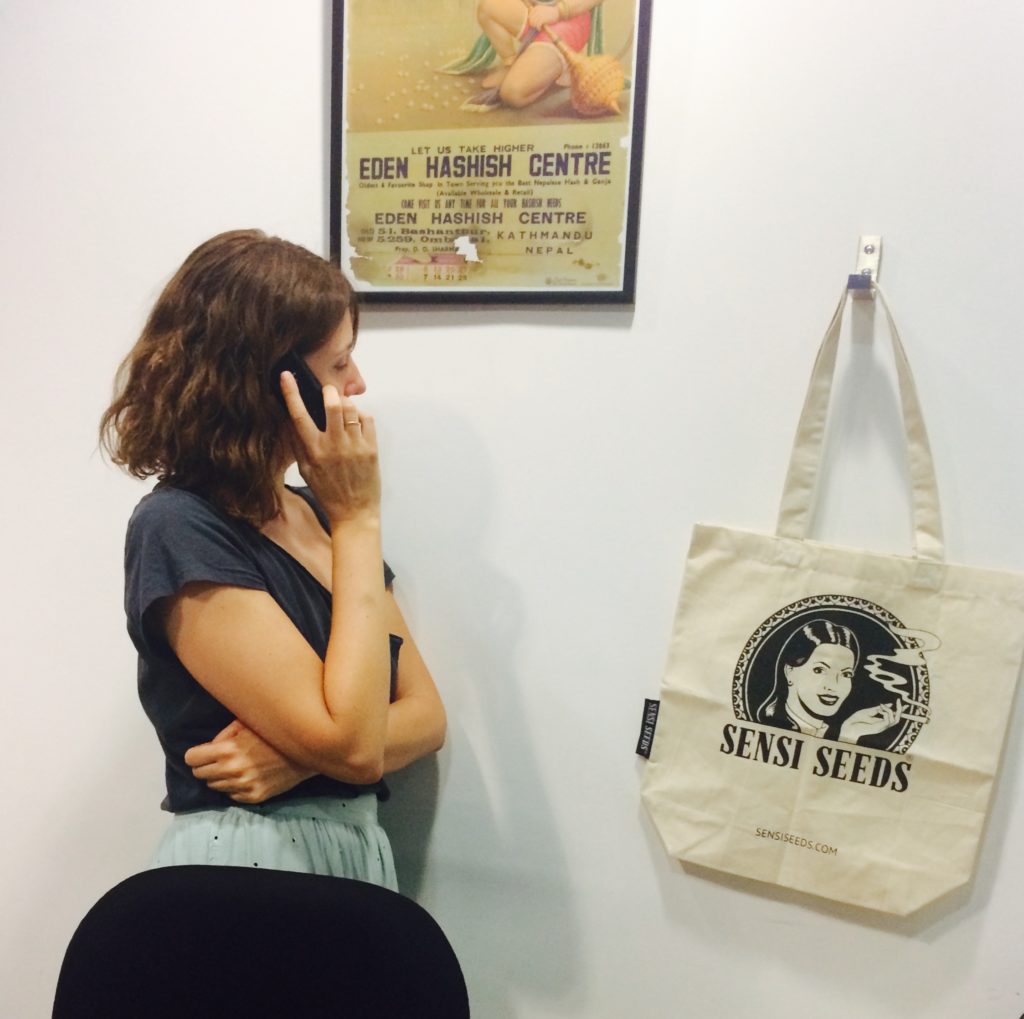 Hi Covadonga. Good afternoon. We thank you very much for spending some of your time to chat with us, tell us your story and share it with our readers. We know that your work keeps you very busy, but we are very interested in your testimony and your experience as a user of CBD oil, specifically, the CBD oil of Sensi Seeds, which is the one you use. We believe it can help many other people.
When did you start using CBD oil from Sensi Seeds?
Well, I started approximately three months and a half ago.
How did you start taking it? Who told you about CBD oil?
I learned about CBD oil through my husband who works in the cannabis sector, so he told me about all its properties, how much it could help me, and I decided to give it a try. I have always been a bit skeptical about these things, but since I had been suffering from shoulder pain for a long time, well, I wanted to try and see if I could be relieved.
And have you noticed some improvement in these 3 months since you started using it?
Yes, yes, certainly. The truth is that I think I am not taking a lot, and after a week or around four days, I started to notice, well, I did not have that constant pain, which was not very strong, but I had it all day. 24 hours of constant pain. And, well, I started taking it, and I tell you, after 4 days, more or less, I no longer had that permanent pain. The only thing is that, when I had to make a big effort, the pain came back, but then it receded.
Could you tell us a little more about what exactly is the specific ailment you suffer in your shoulder?
It all started with pain in the left shoulder. I spent a lot of time with pain until, finally, the doctors diagnosed me with supraspinatus tendonitis. Well, the orthopedic surgeon told me that there were several solutions, but none of them worked, so they had to operate. When I was…, for about 2 years I was in pain, and of course, almost all the weight and effort was on the other shoulder, so after the operation of the left shoulder, I began to have pain in the right shoulder. It was not so strong, but it was constant.
What type of medication did you take to help relieve the pain before trying the oil?
I am a little…, I find it hard to take prescription drugs, chemicals, because, well, I think they fix you, on the one hand, and they annoy you, on the other, so, uh, what I did during that period was to spend lots of money on visits to the physiotherapist and osteopath. I did not have very good results, I felt a little better, but not much. So, well, when I did not bear the pain I did take anti-inflammatories or muscle relaxants, rather than analgesics. Tendonitis is caused by an inflammation of the tendon, so I only took medication to reduce the inflammation. I did not take anything stronger for the pain, because I don't like it, I do not take painkillers, I prefer not to do it if I can avoid it.
So, your choice before CBD was also to test with a completely natural product?
Yes, of course, I wanted to try a natural product that could help me relieve my pain without having to get fed up with pharmaceuticals.
What did you know about CBD and its properties?
When I started with the whole shoulder problem I did not know much, really. It was through my husband and common friends that also work in the cannabis sector. In addition, I have many friends who are recreational and medical cannabis users. I was told about the medicinal properties of cannabis in general and, in particular, of the properties and health benefits of Cannabidiol or CBD and CBD oil. I was told that CBD has anti-inflammatory and analgesic properties, among many others. And that it also has no psychoactive effects, something that made me interested in the subject.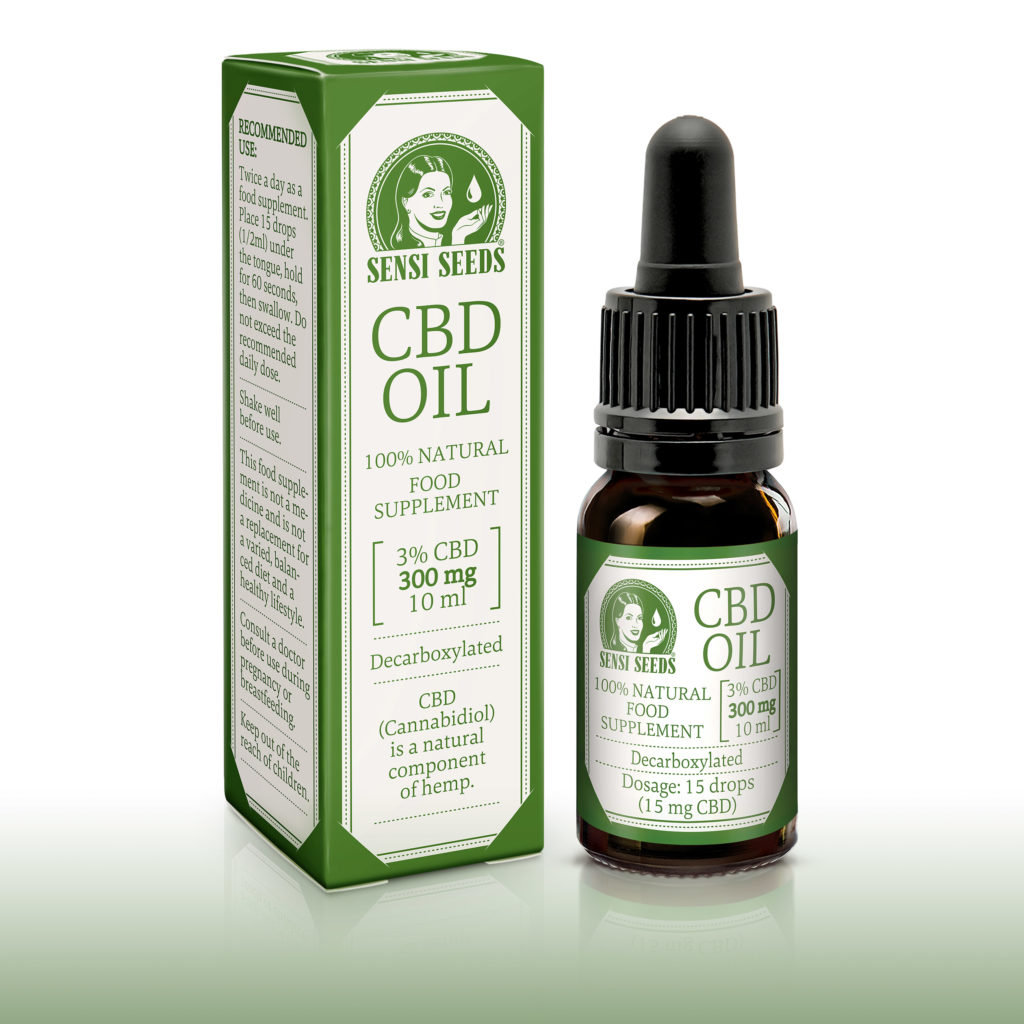 I see you know that CBD is one of the cannabinoids or active components found in cannabis…
Yes, of course, in addition to what I was told, well, I got a little informed on my own, and so I learned the stories of others who have experienced how CBD oil treatments have helped them with pain relief or illnesses as severe as cancer or epilepsy. They also gave me to read different articles on the subject. Anyway, I documented myself a little, and I had no doubt. I had to try it.
I would like you to tell us when and how you take it, how many times a day, how many drops…
Well, it depends a little on what I use it for. I mean, I use it for other things, too. Every day I take it after breakfast, I put, it depends, between 5 to 8 drops under my tongue, and try to leave them there for some time. Then I swallow them, and don't drink or say anything for some time, so that they work better. I take them every day in the morning, and sometimes, at night, when I have other kinds of pain or problems.
For what other health problems do you take Sensi Seeds CBD oil?
Well, it occurred to me that because I felt the anti-inflammatory effects, uh, one morning my throat was sore, a common cold, and then I said, I am going to put a few drops directly in my throat. Well, I felt better; the pain came back a few hours later, so at noon I put a few more drops, also in the throat, and the pain receded. At night, I did the same, and the following day the pain disappeared. I was able to stop the irritation in my throat.
Have you used it the same way any other time?
Yes, twice. The second time it stopped the pain as soon as I used it, what happens is that, well, after, I had the normal cold with a stuffy nose, which the oil was not able to control. What it was clear to me is that a typical cold assails me between 10 to 12 days, sometimes even longer. But this cold only lasted me 5 days, which is a big difference.
Have you ever given any other medicinal application to CBD oil that you want to share with us?
Well, yes (she laughs). Unfortunately, I also have hemorrhoids. There are times when it is very painful. My husband, who at the fairs and because of work, is always in constant contact with clients who sell and use the product, told me that one of them had used the oil directly on the area. So, because I had pretty strong pain, I took some oil, and it made me feel much better after.
We talk again about an inflammation, and since I don't want to take pills, I tried the oil. The inflammation was reduced and the pain subsided, it did not go away completely, but it reduced the pain considerably.
How often did you apply it?
I applied on the affected area for a week, once a day after the shower.
How else did you notice improvement, or how would you say CBD oil helps you feel better?
I have always slept well, I have not had issues sleeping at night, but since I take the oil, I wake up less, because as it occurs with the pain in my shoulder, it is in bed where it hurts most, you wake up because of the position you are in, usually while sleeping on the shoulders. In that respect, I have noticed a great improvement in sleep.
You also have previously told me that you use CBD oil to help relieve menstrual pain.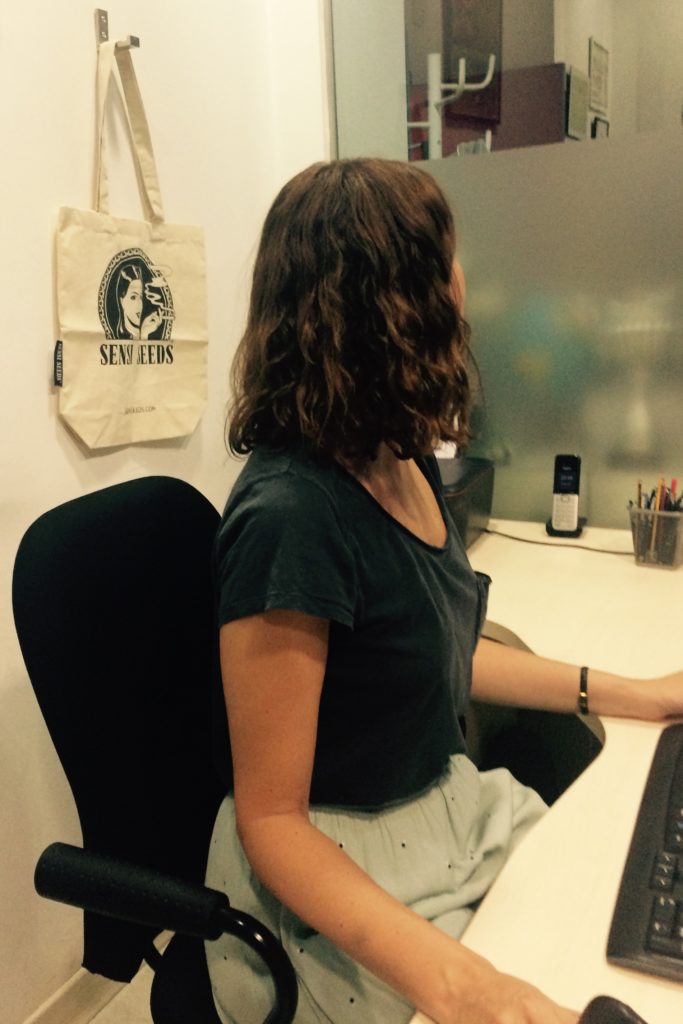 Again, to replace the anti-inflammatories I was taking before for menstrual pain, I decided to try CBD oil. The first time I tried it, since I was already taking the drops for the shoulder ailment, I decided not to take the anti-inflammatory I was in the habit of using when I had my period. I was more or less in pain, but it was much less than usual. With the next period, the pain was stronger, so I had to take twice as many drops because I had more pain. What I do is to increase the dose depending on the pain I have. For me, it has been a great solution because, unfortunately, we women have to suffer these aches and pains once a month, every month, and it seems that to relieve them one can only clog pills. The fewer drugs one takes, the better.
Do you use or have used other products derived from cannabis for medicinal purposes? Or do you know others who have done it?
The truth is that before I tried CBD oil, I tried a cannabis cream that my husband brought me, but I did not feel as relieved as I did with the oil. I have met other people or know of relatives of others that use or have used cannabis for medicinal purposes in other formats, such as creams or capsules, with very good results. As with many things in this life, you have to try to see what feels better or what helps you to feel better.
Have you ever used cannabis for recreational purposes?
As I said before, I have always been surrounded by cannabis consumers of all kinds. Of course, I tried and used it occasionally many years ago, when I was a young girl. But there came a time when it made me feel bad. I normally have low blood pressure, and a tendency to suffer from fainting fits. I felt dizzy too often, it did not make me feel good. I took a few puffs with my friends, but come on, I was not doing well back then. That's why I was so interested in CBD, because it did not have that psychoactive aspect that seems to affect me negatively. So, I am very happy, because CBD suits me well.
And, to finish, let me ask you a deeper and more general question, what do you think of the legalization of medical and recreational cannabis that seems to be moving forward in Spain?
In my opinion, cannabis would need to be legalized now, and as in everything, whoever uses it, should be allowed to use it, and whoever does not, well, he should not use it. I am in favor of medical and recreational cannabis legalization, in Spain and everywhere, because everyone is free to do what one wants with one's body. There is no doubt of the scientific evidence that demonstrates the medical value of cannabis, its benefits, and that can only be positive for the health of all.
And you, dear reader? Would you like to share with us your experiences with CBD oil?
If you have had positive experiences with CBD oil from Sensi Seeds and would like to share them with us, please leave a comment below this article. We look forward to hearing from you.
Disclaimer:

This article is not a substitute for professional medical advice, diagnosis, or treatment. Always consult with your doctor or other licensed medical professional. Do not delay seeking medical advice or disregard medical advice due to something you have read on this website.