It's with good reason that Sensi Skunk has won awards. This high-yielding, great tasting strain should be a staple in everybody's cannabis garden. It doesn't matter whether you are an expert grower or a novice, everybody can grow Sensi Skunk.
The original Sensi Skunk® was always proclaimed to be one of the Sensi greats, by beginner and expert growers alike. And right they are! With its resilient nature, large yield, great taste and subtle high, it has everything one could ask for. In fact, Sensi Skunk won 3rd prize in the Copa de la Marihuana (Marijuana Cup) in Madrid in 2010.
Needless to say that there was a lot of interest when it was announced that an autoflowering version of this now legendary strain was launched back in 2014. Below, you can read a short but informative cannabis grow report for Sensi Skunk Automatic.
History of Sensi Skunk
The history of the original Sensi Skunk® harks back to 1991, the year in which the Sensi Seed Bank decided to expand further and delight consumers with some exquisite new varieties. In this frivolous year of cannabis genetic exploration, Sensi graced the world with Sensi Skunk.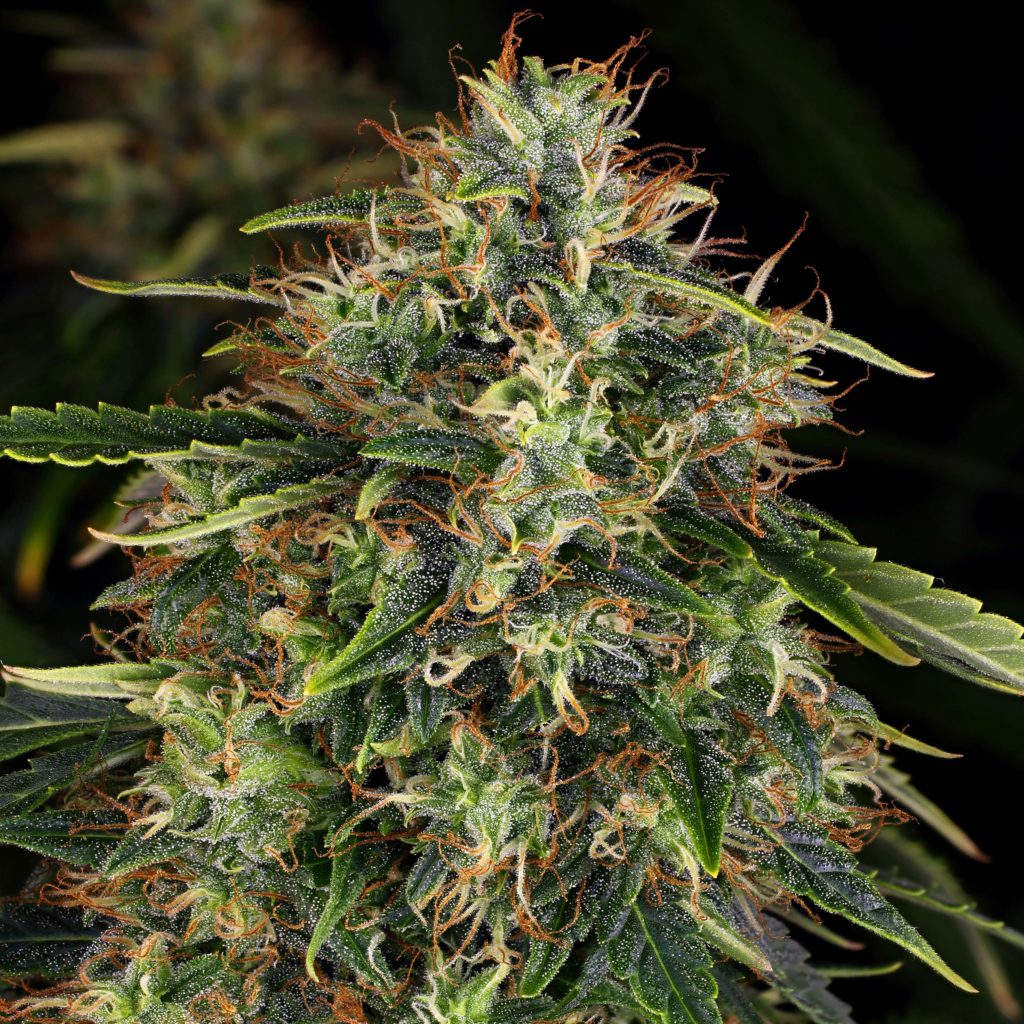 This strain is a hybrid of Skunk #1 and a secret variety which captivated growers for its sweetness, strength and incredible density. Sensi Skunk strain is of quality that is hard to beat, offering everything Skunk #1 can offer but with more of its own characteristics. Sensi Skunk truly is worthy of the most refined palates.
Since the advent of Sensi Skunk, Sensi went on to release both feminized and automatic seed varieties in 2014. So for those who are not interested in male cannabis plants or waiting long times for flowering, automatic and feminized seeds are available!
Germination & re-potting
Germination of the seeds took place indoors at the end of June. Three out of three seeds germinated within 24 hours and were placed in jiffy posts. Once potted, all three seedlings reacted well and quickly started gaining height. They were soon re-potted into their final 6 litre pots outdoors. These smaller pots were used because the plants were placed on a balcony and therefore a limited surface area could be accommodated.
Vegetative & Flowering
The plants' growth started out slow but quickly gained pace and vigour. All three plants started to show the first signs of flowering within 30 days of their germination. During flowering, the plants quickly built compact bundles of very resinous, citrus-smelling buds.
Climate & growing conditions
The plants where grown outdoors, with no protection on a balcony in Amsterdam during what turned out to be one of the worst summers in a while. Wind, rain, hail and large differences in temperature put these plants through their paces.
Nutrition
The plants were set in normal organic potting soil and received no further nutrition during the entirety of the life-cycle.
Height & aspect
All three plants were homogenous in height and aspect, presenting limited branching and ended up measuring around 65cm tall.
Flowering time
The plants were taken down after 7 weeks, the trichomes showing a majority of milky-white heads.
Yield
With such poor growing conditions, little was expected in terms of results and the plants averaged around 10 grams each.
Smell
Spicy, Citrusy, Piny
Conclusions
If there is one thing these plants have proven, it is their resilience in the face of intense wind, waves of cold, and all-round bad weather. Their resilience, sturdiness and vigour make it an ideal option for outdoor growers in northern climates.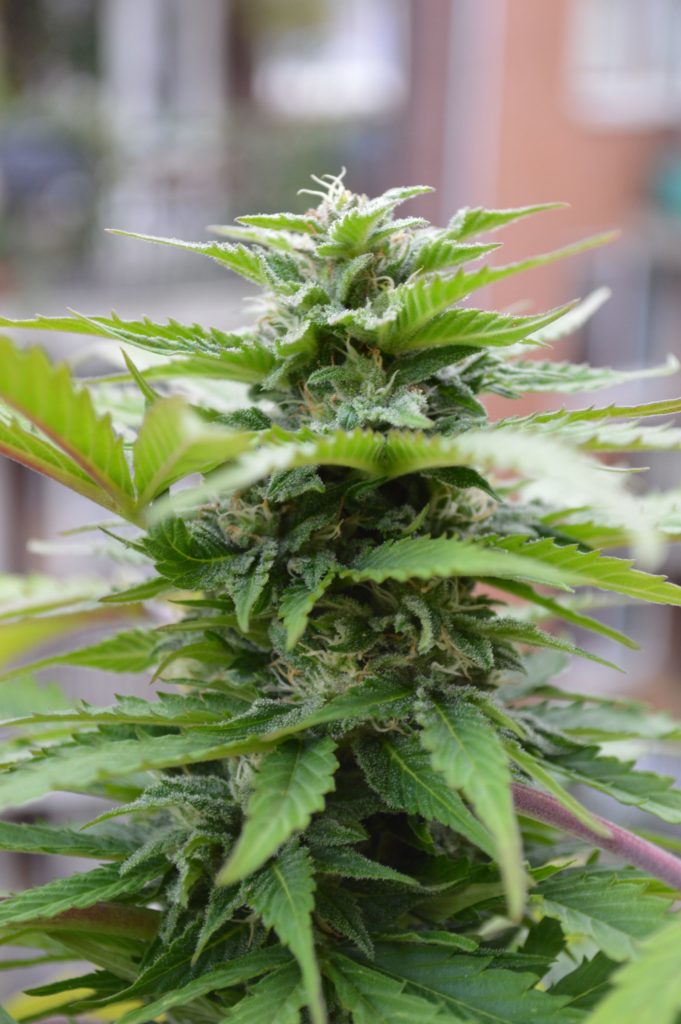 The Sensi Skunk Automatic is a great addition to one's garden. They produced trouble-free aromatic buds within a short amount of time, and I will definitely consider growing them again. The only thing left to do is to hope for decent summer conditions!
What other growers thought:
"Amazing strain for growing in Northern Hemisphere! Got decent buds with wonderful effects of this indica. Flower time is very fast." – That GUY from North!
"A lot has to be said for the genetics of this skunk plant for guerrilla growing on the harsh north western European seaboard. The young seedlings had only been out for hardening for half a day when a full 5 mixed days of gales, heavy hailstone showers and the heaviest rain recorded in North Western Ireland in 123 years battered the youngsters. Not only did they all survive but they grew a bit without the aid of any fertilizers or coverings, even the genetically mutated triploid, (thank you Sensi, it's the first I've hatched), has made it through which I thought would be the first to go. Hard to believe that this could be achieved under these circumstances above the 55th parallel. It's time to continue now through June and July. This along with Early skunk are real warriors, and for the guerrillas of the North, this truly is what we've been spent the last 15 years searching for." – guerrilla days in Ireland
"A great variety with an exquisite taste and powerful effect. I recommend it to beginners in indoor cultivation as well as to those who love weed with a citrus taste and a powerful effect." – ced
Disclaimer:

Laws and regulations regarding cannabis cultivation differ from country to country. Sensi Seeds therefore strongly advises you to check your local laws and regulations. Do not act in conflict with the law.