Cannabis has been around for thousands of years, but it is only now that more people are looking towards cannabis for its potential therapeutic and calming effects. Increased global awareness and cannabis education have created an influx of home growers. More people are looking to cultivate in the comfort of their homes, relying less on dispensaries and coffeeshops.
One of the most important things to know when cultivating, or consuming cannabis, is the difference between the most known cannabinoids, THC and CBD. THC will give the user a psychotropic cerebral high or body stone, whereas CBD will not have an intoxicating effect and can potentially counter the effects of THC.
When cultivating cannabis, new growers have three options: regular, feminized, and autoflowering.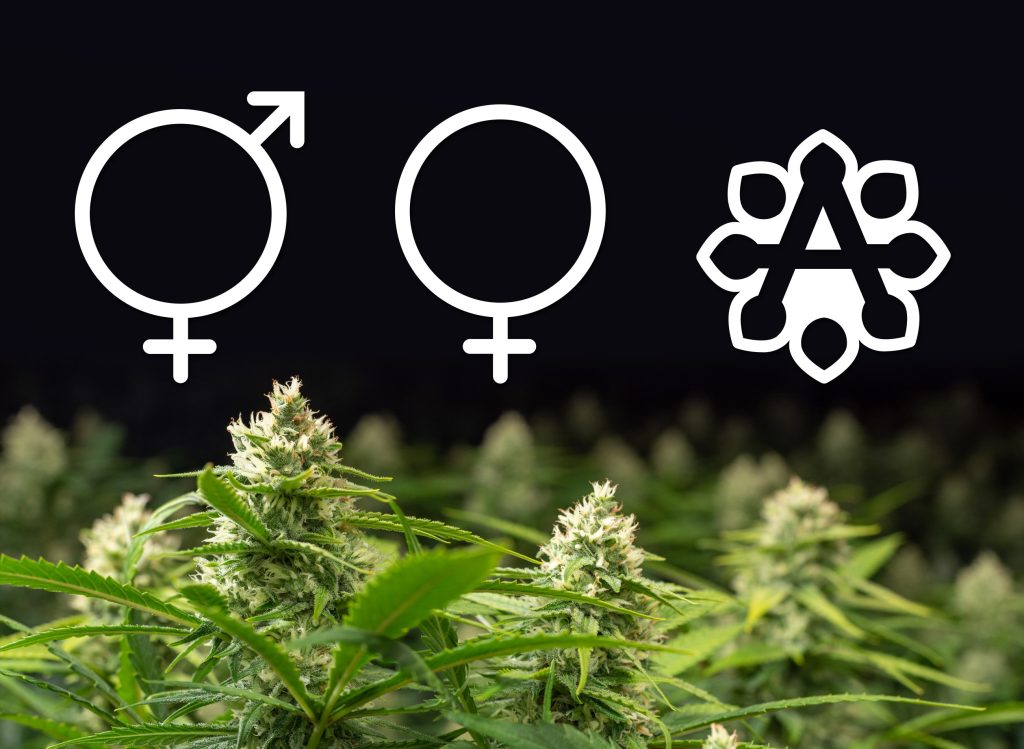 Regular seeds can produce both male and female plants and are unsuitable for beginner growers because of the need to separate males from the garden.
Just like regular seeds, feminized seeds are photoperiod and require the grower to change the lighting schedule. Outside, this will happen as the hours of daylight begin to draw thin draw up to autumn.
Autoflowering varieties are easier to grow due to their automatic flowering trait, meaning they will flower automatically without the need to change the lighting scheme to initiate flowering.
Indica-dominant plants are preferred due to their compact size, heavy-yielding and fast-flowering traits. Indicas are generally rigid and tough, with an outstanding resilience to pests. So beginner growers don't have to worry about any mistakes during the growing cycle; plants can always bounce back in no time!
For upcoming cannabis enthusiasts and those looking to over-grow, we have made all these introductory strains more affordable to the ever-growing cannabis community. So let's run through 7 of the best strains to cultivate for beginners!
1. Hindu Kush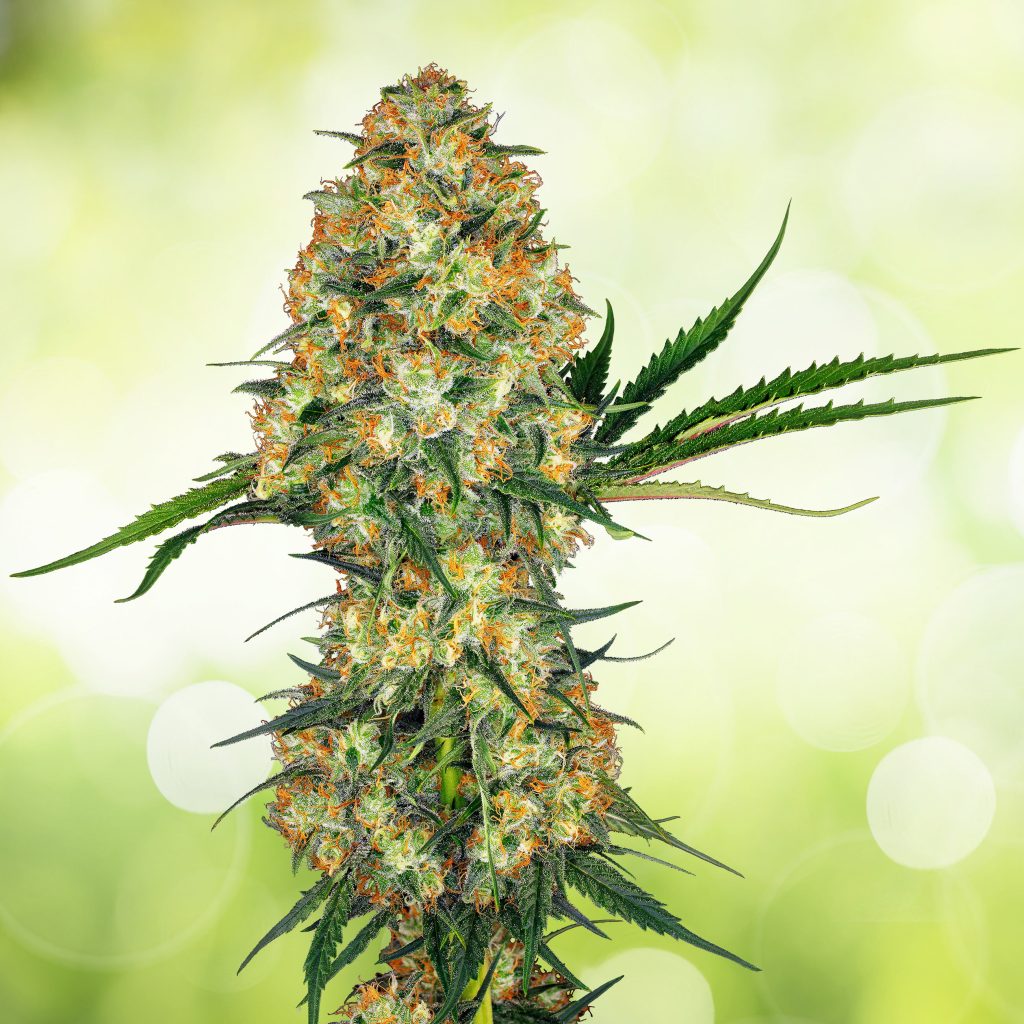 This pure indica was created from landraces from northern Afghanistan and India. It ranked in High Time's 25 best strains of all time, and is a compact, bushy, sturdy strain that is ideal for beginners!
Hindu Kush's terpene profile is dominant in myrcene and caryophyllene, so users can expect sweet earthy notes with undertones of fresh sandalwood and spicy hashish. Renowned for its soothing body stone, Hindu Kush is an excellent strain for first-time users! An initial uplifting cerebral high takes over the body before dissipating into a relaxing and soothing body stone.
This strain can be grown in a sunny, Mediterranean climate, and with a relatively short flowering time of up to 50 days, growers can expect large yields of up to 450 g per m2.
The thick layer of trichomes makes the Hindu Kush a vigorous strain that can withstand fluctuating temperatures, pests and mould throughout the growing cycle. It's perfect for those beginners who over-feed or over-water. Don't worry; this strain will bounce back!
2. OG Kush
This legendary strain is a 75% indica, and 25% sativa, renowned among the growing community as an easy-to-grow and highly rewarding cultivar. Created from an impressive lineage of Lemon Thai with Chemdawg and a Pakistani Kush, OG Kush has become one of the most influential hybrids of the century!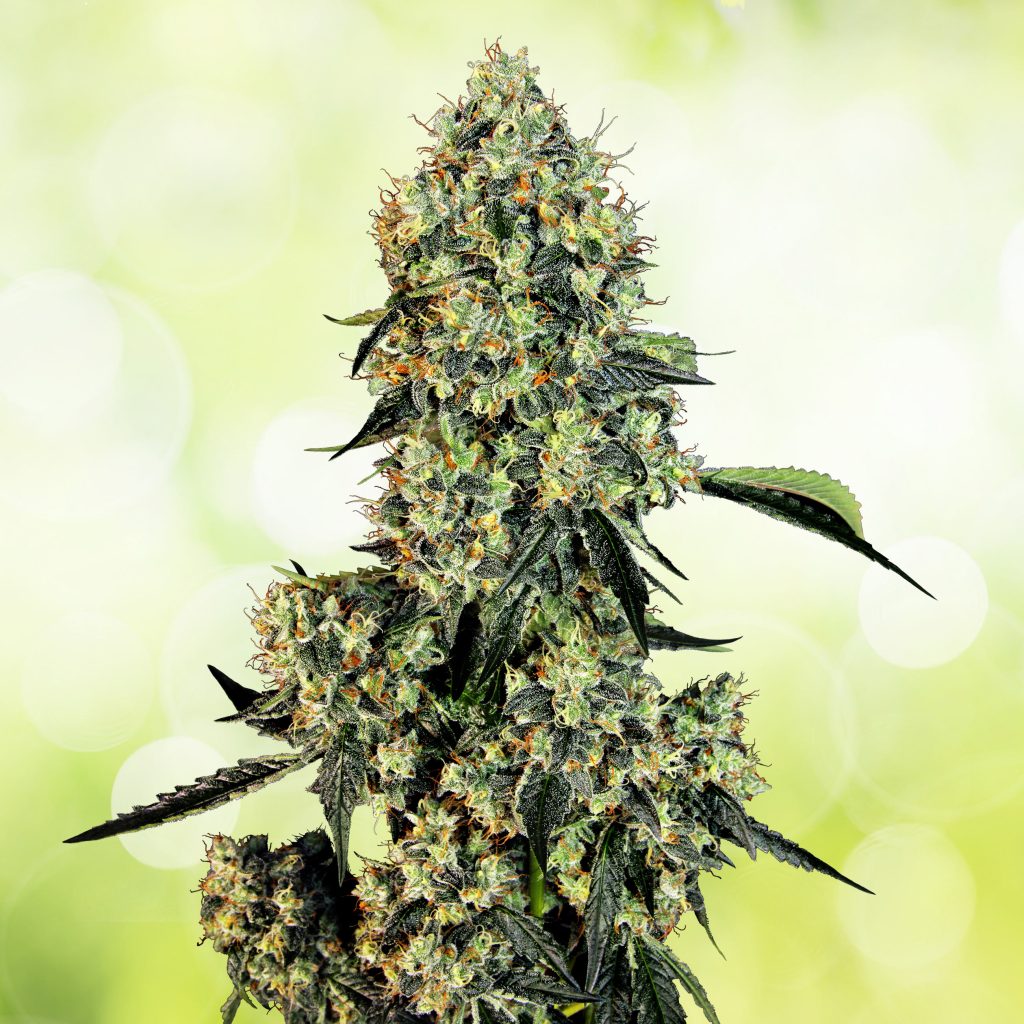 There is an abundance of myrcene, limonene, and caryophyllene in OG Kush's terpene profile, with a delightful aroma made up of sweet citrus and fresh pine with heavy notes of earth and musky skunk. Recent scientific studies have suggested specific terpenes to have potential therapeutic properties such as relieving stress and anxiety, indirectly influencing the overall high.
With an average flowering period of 55 days, OG Kush is short and stocky with lots of lateral branches and heavy foliage. Flowers have a dense structure and our coated in an abundance of sticky trichomes. No special training techniques are needed to make this strain a success. Experienced growers have reported substantial yields of up to 550 grams per plant, so decent harvests can be expected, even for beginners. 
3. Skunk #1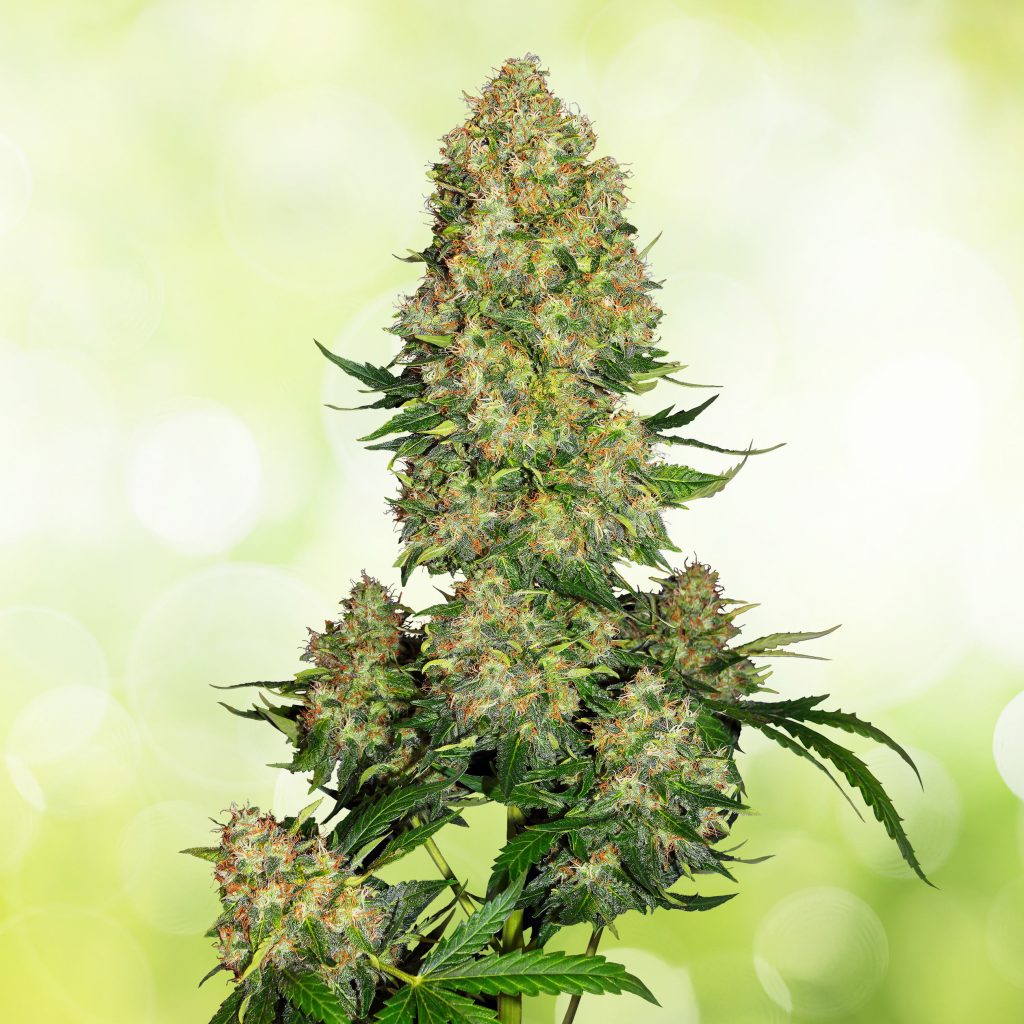 Originating in the 1980s, Skunk #1 became one of the most prestigious hybrids in the Sensi Seed collection and has become the backbone of modern-day hybrids! It's a 65% indica and 35% sativa strain which combines an energetic cerebral high with a soothing body stone.
Famous worldwide, for its pungently sweet and skunky notes with loud earthy undertones. Cannabis enthusiasts have been eagerly looking for that road-kill skunk phenotype with loud skunky, and cheesy notes!
Skunk #1 has a classic indica-growth pattern, with a main central stem and robust branches. However, the sativa influence can be seen with a slightly open bud structure, and an increase in height during the stretch. With a longer flowering time than most other strains featured, patience is a virtue, and holding out till harvest can be very rewarding for both experienced and novice growers.
4. Afghani #1
This indica-powerhouse has been a fan-favourite since the early 90s, and Afghani #1 is guaranteed to give bumper yields to both novice, and experienced growers alike.
Originating from an original Afghan hash plant, Afghani #1 is a robust and vigorous strain that can withstand the harshest environmental conditions. With a plethora of resin glands, it's also perfect for hand-rolled charas.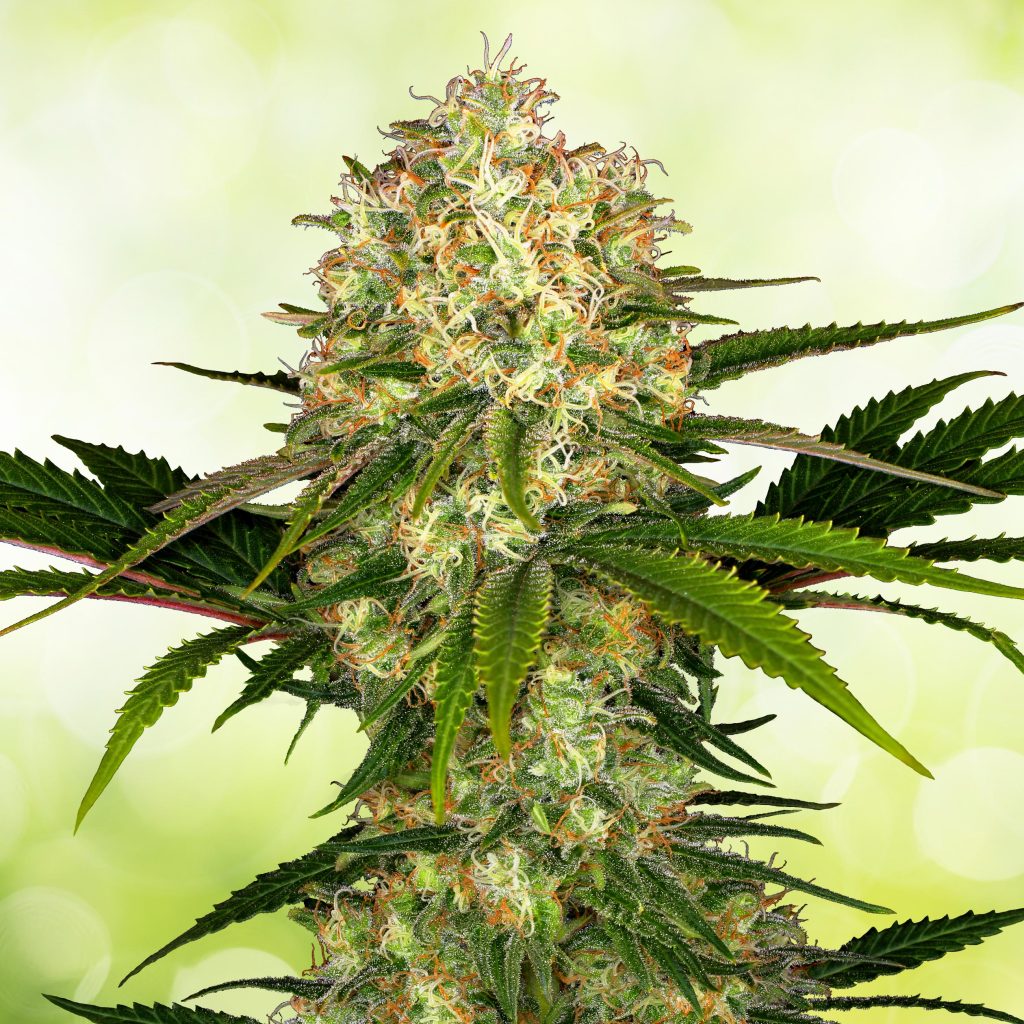 With heavy levels of myrcene and pinene in its terpene profile, there are loud aromas of spicy hashish, with sweet floral notes and pungent earthy undertones. Growers can expect a classic indica formation, with one central mainstem and a short, stocky posture.
Known throughout the cannabis community for its heavy and long-lasting body stone. Buds are dense and compact, and although easy to grow, once cured, Afghani #1 should be approached with caution!
5. N13 Kush
Boasting an impressive award-winning parental lineage, including Nicole Kush with Hash Plant and Mr Nice G13, N13 Kush is a 90% indica and 10% sativa. Renowned for its XXL yields, sturdy structure and dense bud formations, N13 Kush is an excellent addition to any beginner garden. N13 Kush has an immaculate terpene profile, including loud earthy notes with subtle hints of fresh berries and pine. It's an ideal strain for those indica lovers!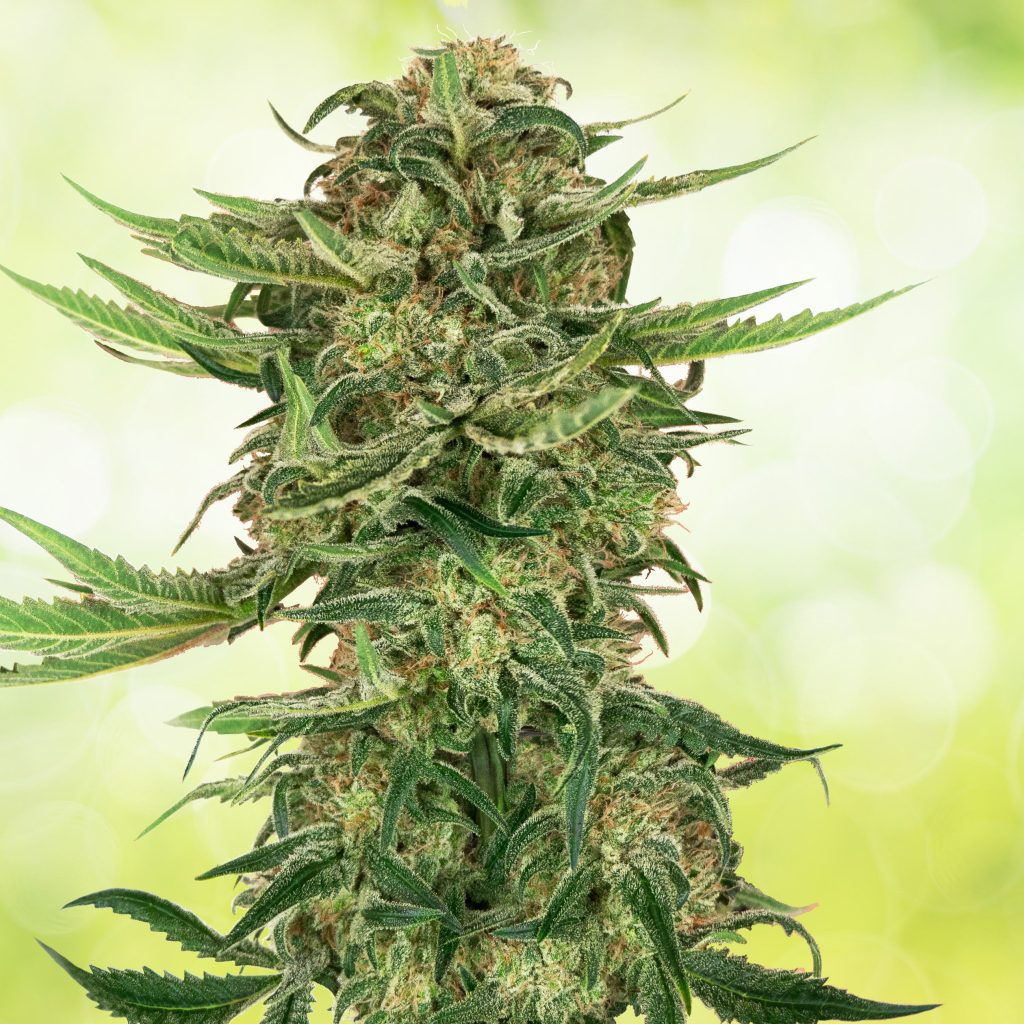 Although it has a long flowering time of up to 65 days, it gives new growers longer in the garden and is ideal for continental climates. It provides the user with a deep, relaxing body stone with a slight uplifting cerebral high, leaving users couch-locked but thoughtful and creative.
N13 is perfect for beginner growers looking for a taller-than-average indica, with an exquisite terpene profiler and flavour palette.
6. Papi Chulo OG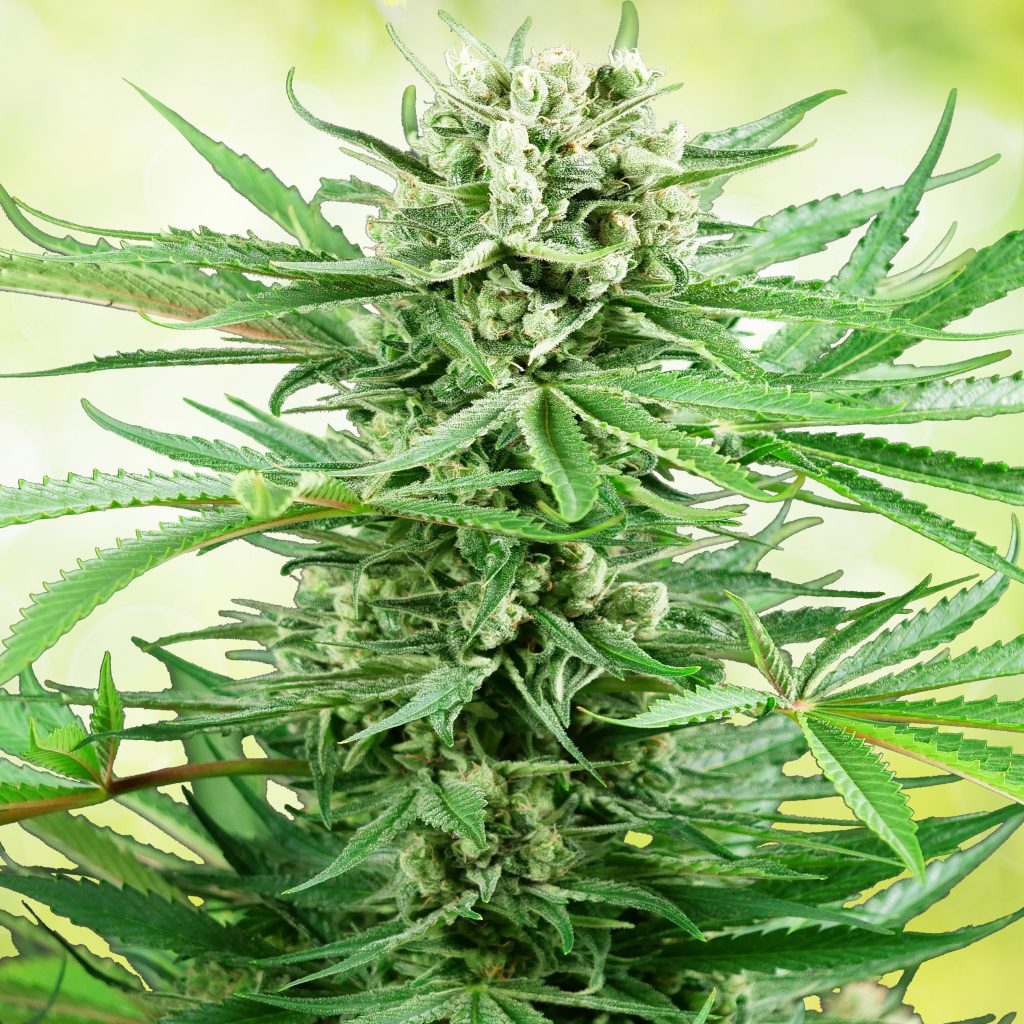 An excellent cross of three OG Kush phenotypes; Face Off OG with San Fernando Valley OG and OG Kush. Papi Chulo OG takes unique traits from each cultivar to create an aesthetically pleasing hybrid with 70% indica and 30% sativa genetics.
Growers can expect tight internodal spacing, with stubby lateral branches and a compact posture. So for those beginner growers with limited space, Papi Chulo OG could be ideal. In the final weeks of flowering, buds are covered with sticky trichomes and a layer of orange pistils while emitting a pungently sweet aroma.
Growers can expect a short flowering time, while the sativa influence provides an uplifting and euphoric experience before users are overcome with a deep and soothing body stone from the indica lineage. It is an excellent strain for those looking for a large-yielding, low-maintenance plant.
7. Jamaican Pearl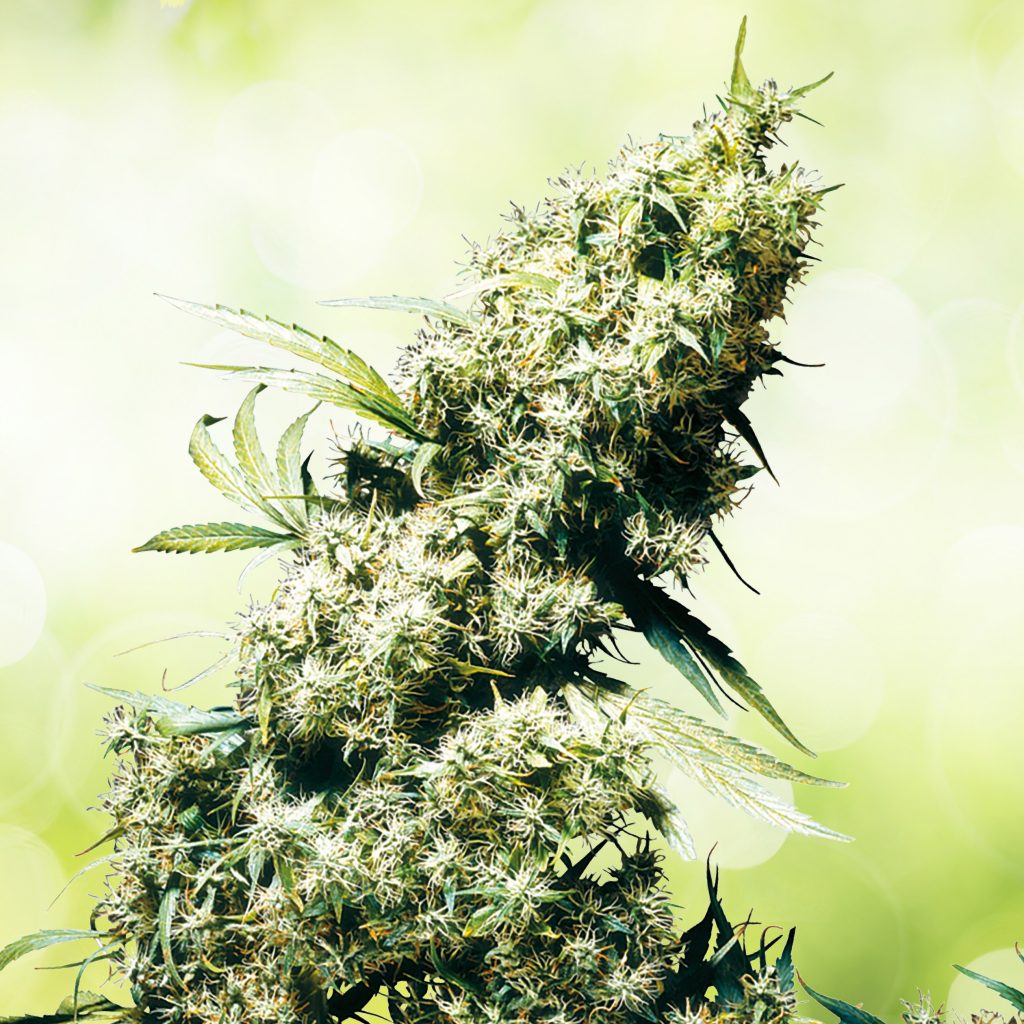 Sensi Seeds wanted to create a tropical sativa which could be cultivated in the Northern Hemisphere with its drawn-out winters, low temperatures and heavy precipitation. Jamaican Pearl is an 85% sativa-dominant cultivar created by breeding Marley's Collie with Early Pearl. It's a highly resilient and easy-to-grow strain with an enchantingly exotic terpene profile.
Like a typical sativa, Jamaican Pearl has a lengthy flowering period of up to 75 days. If you're a beginner grower with lots of space in your garden, be warned, Jamaican Pearl can reach heights of up to 3 metres! However, don't be put off by the height; it's a low-maintenance strain that can be extremely rewarding.
Jamaican Pearl transports the user to the Caribbean islands with a deliciously sweet and tropical terpene profile that features an abundance of limonene, caryophyllene, and myrcene. Users have experienced a gradually uplifting, creative cerebral high, and Jamaican Pearl is a strain that can be enjoyed throughout the day.
Get growing!
Many beginner growers are drawn towards feminized and autoflowering strains. With a wide variety of robust and resilient strains, growers do not have to worry about any cultivation errors throughout the cycle, and plants will recover naturally.
Feminized autoflowering seeds will make the whole growing process more manageable, without the need to initiate flowering. This gives novices more hands-on time with the plants and more time to read up on cultivation practices! However, if you're looking for more of a challenge, feminized seeds would also be an ideal cultivar for getting started.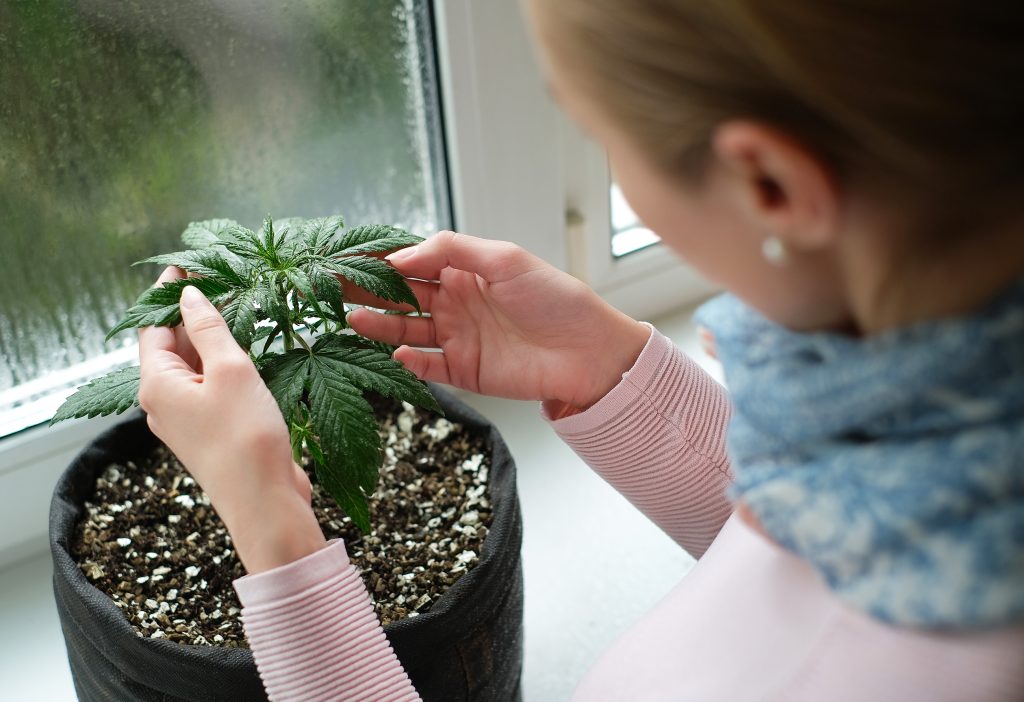 The cultivation cycle is a learning curve, so you must ensure you're having fun throughout and enjoying the growing process. Most importantly, enjoy the fruit of your labour with friends and family, as it's a certain fact that your own flower will be far more rewarding than anything you've purchased in a dispensary or coffeeshop!
Check out our growing archive, if you're looking for more information on cultivation, and don't forget to share your thoughts on the best strains for beginners in the comment below!
Disclaimer:

Laws and regulations regarding cannabis cultivation differ from country to country. Sensi Seeds therefore strongly advises you to check your local laws and regulations. Do not act in conflict with the law.