South Africa South Africa is one of the world's largest producers and exporters of cannabis, and is the main regional hub for cannabis trading.
The exceptionally low price commanded for marketable cannabis in South Africa means that the profits generated on the global illicit market are vast, even higher than those from heroin and cocaine.
Law & International Policy
Although cannabis is illegal in South Africa, the sheer scale of the industry is sufficient to render most eradication efforts ineffectual. The rampant corruption within the police force also leads to a system in which criminal elements with sufficient financial resources can easily avoid unwelcome attention by paying bribes.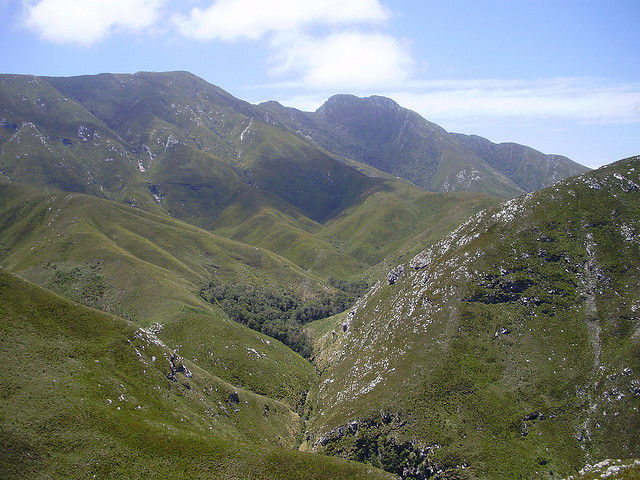 Due to South Africa's status as the regional hub (and the largest transit zone on the continent) for drug trafficking, the country has long faced international pressure to curb the cannabis industry—along with other illicit drug industries that are also rapidly increasing in significance.
It is believed that South American cartels are now partially relocating cocaine and methamphetamine processing operations to parts of western and southern Africa; as a result, the USA has begun training elite squads of counternarcotics agents throughout the continent. Thus far, US counternarcotics operations have been limited to Senegal, Ghana, Nigeria and Kenya, although assistance and training has also been provided to the South African Police Service by the U.S. Bureau for International Narcotics and Law Enforcement Affairs.
The main regulatory body responsible for drug policy in South Africa is the Central Drug Authority (CDA), which is opposed to decriminalising of cannabis. In 2009, Wikileaks released the CDA report, The South African Position Paper on Cannabis, which had up until then been kept secret by South African authorities. This paper reiterates the official government stance that prohibition is necessary to preserve public health, and has been subject to criticism due to its questionable basis in scientific fact.
Cannabis Arrests & Sentences
According to South African law, cannabis is a Schedule I narcotic, although possession of small quantities is likely to result in a fine or a warning. Trafficking and supply cases are liable for a maximum prison sentence of 25 years, but such sentences are handed out rarely due to the high incidence of corruption.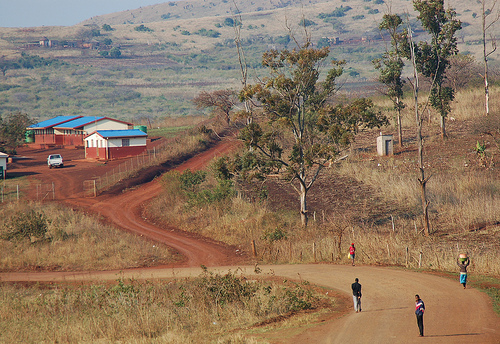 Those most likely to be targeted, partly in order to placate international demand, are usually the mules. Use of mules is a common tactic among South African traffickers, as the cost-per-shipment remains low, and the mule is considered expendable (although fines and bribes may be paid by the more "generous" of financiers). Multiple mules are sent, usually carrying between ten and fifty kilograms of cannabis each, and the likelihood of most making it through remains high, while the cost of lost packages is more than made up for.
In 2011, a group of twenty mules were recruited to transport 20kg each to the UK; ten were arrested, and ten made it through. With an estimated wholesale value of around £1,000/kg in the UK, and an outlay of as little as £20/kg in South Africa, the margins are so high as to still yield a huge profit even when plane tickets, accommodation costs and payments to mules are taken into account.
Often, South African drug mules are white and female, and are forced to undertake such high-risk ventures due to dire financial circumstances. Arrests of traffickers are very likely to occur in destination countries or en route; currently, over 600 South Africans are remanded or serving custodial sentences in foreign prisons, of which almost half are South American.
The Cannabis Trade in South Africa
South Africa is an attractive location for traffickers, as its vast and porous borders (both sea and land) and poor enforcement of laws permits a great deal of illicit activity, with little threat of police intervention. It also has a vast area of land ideal for cannabis production, and a highly favourable climate. Cannabis is a vital crop for South Africa's poor farming population, and many rural families supplement their income by cultivating small plots. These small harvests are thought to comprise much of the country's domestic production, as there is little evidence of large-scale, plantation-style cultivation.
Cannabis is mostly produced in mountainous, remote areas, as well as on the outskirts of farmland historically owned by white settlers—while most traffickers are white, most cannabis farmers in South Africa are black. The regions that produce the most cannabis are Eastern Cape, KwaZulu-Natal, Limpopo and Mpumalanga.
South African trafficking routes extend to every continent, and in some cases reach a level of market infiltration seen by no other cannabis-producing countries. Ireland is one country that has a remarkable dependence on South Africa—until 2004, up to 99% of all cannabis found in Ireland was thought to be South African in origin, and over 80% of the traffickers apprehended in Ireland were South African. Other African nations also depend on imports from South Africa, such as Namibia which depends on imports for 80% of domestic consumption.
South Africa has now reached a level of such importance to the international cannabis trade that many of the countries that surround it, for example Swaziland, Tanzania and Lesotho, now produce cannabis primarily for export to it. Much of South Africa's cannabis is consumed domestically, but annual exports are still huge.
Landrace Cannabis Varieties of South Africa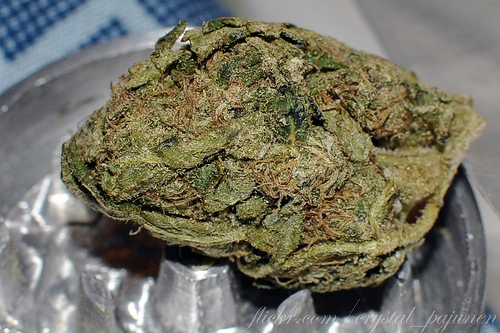 Durban is undoubtedly the most famous of South Africa's landrace varieties, and was once a common sight in Amsterdam coffeeshops, although currently any "South African" cannabis on sale in most establishments is more likely to be Swazi in origin.
Durban is a tall, leggy sativa with thin, sparse leaves and few branches. The flowering period is long, as with most South and East African sativas, and the effect is uplifting, cerebral and somewhat psychedelic in larger doses. As well as Durban, there are several other South African landraces worth noting.
From the Transkei region, the Rooibaard (Redbeard) is highly prized, and is another tall, skinny sativa with distinctive red hairs and a reddish hue to the resin produced from it. The KwaZulu is another, this time hailing from the northern uplands of the Drakenburg mountain range; this sativa has a shorter flowering time of around 9-10 weeks as it has adapted to a mountainside existence, and has also developed excellent mould and disease resistance.
Traditional Use of Cannabis in South Africa
It is believed that Portuguese, Arab and Indian traders were responsible for bringing cannabis to East Africa between the 10th and the 15th centuries, where its spread southward and westward was assisted by the indigenous tribespeople of the region, particularly Bantu tribes such as the Swahili. In South Africa and many neighbouring countries, cannabis is known as dagga, and has been used as part of tribal life for centuries.
Traditionally, access to cannabis was controlled and restricted by tribal elders; it use was highly ritualised, only permitted according to a highly formalised set of circumstances, and—although ubiquitous—unlikely to lead to abuse. However, as traditional tribal structures break down and lifestyles become more modernised, patterns of using are shifting.
Modern Attitudes to Cannabis
Cannabis use in South Africa is widespread and encompasses all racial groups, and is now increasingly common among the young, urban poor. It is estimated that 65% of South Africans consume cannabis by the age of 16, and that there are currently over 3 million regular cannabis users.
Last year, the Commission for the Promotion and Protection of the Rights of Cultural, Religious and Linguistic Communities recommended that policy should be amended to allow Rastafarians to carry and use up to 100g of cannabis for spiritual purposes. Just this month, approximately two thousand Rastas and other cannabis enthusiasts met in Cape Town for the Global Marijuana March 2013—which for the most part was uneventful, although protesters were warned that open smoking of cannabis would lead to arrest.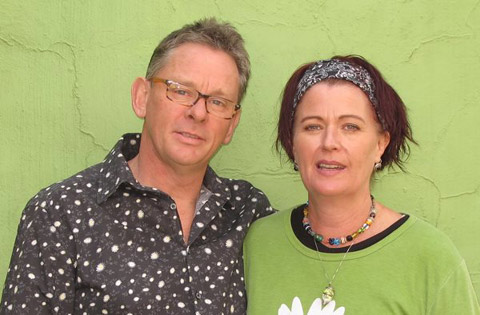 Cannabis activism in South Africa has progressed past the point of grass-roots protests in recent years: Iqela Lentsango, the Dagga Party of South Africa, was established in 2009 and has already run candidates in local elections, although with little success at the polls. The party is also active in collecting signatures and petitioning the government with proposals for legislative change. The Dagga Couple, a husband-and-wife activist team motivated by a heavy-handed arrest for "dealing" cannabis in 2010, are also in the process of petitioning the highest court in South Africa, the Constitutional Court, to reconsider its stance on cannabis.
It is important to document the history and current events of the ongoing drug war in every country that it occurs—for this reason, organisations like the Hash Marijuana & Hemp Museum in Amsterdam are crucial as they attempt to bring together information from various credible sources in order to provide the most accurate, up-to-date and unbiased information on the present global situation.