Turkey Turkey has a long history of cannabis use, dating back thousands of years, and it has a rich culture associated with it. However, since the beginning of the 20th century, political changes have meant that the leadership of the country has taken more decisive steps to limit and criminalise its use.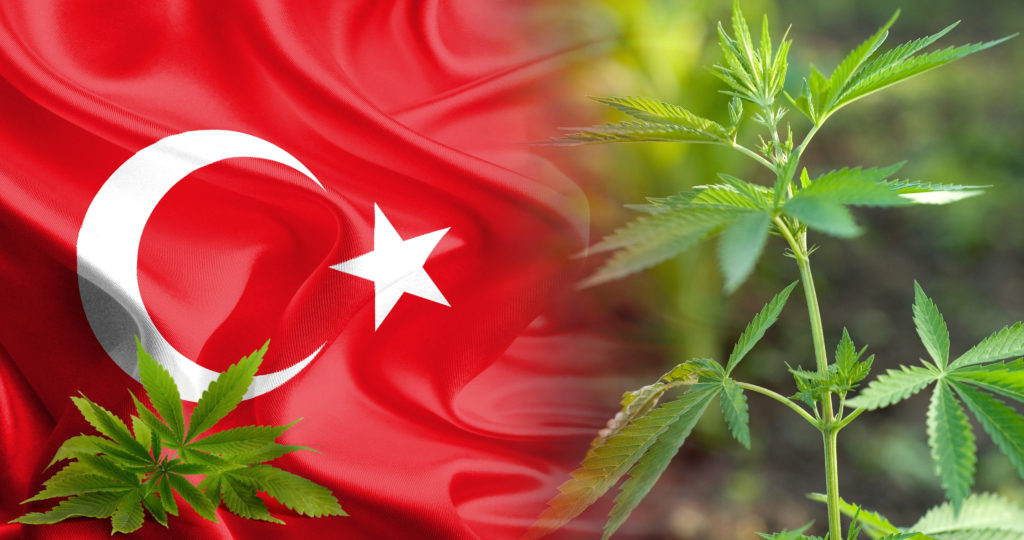 Turkey has a long history of cannabis use, dating back thousands of years, and a rich culture associated with it. However, since the beginning of the 20th century, political changes have meant that the leadership of the country has taken more decisive steps to limit and criminalise its use.
History of Cannabis in Turkey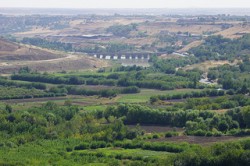 There is evidence to suggest that cannabis has been cultivated in Turkey since at least 1,000 BCE. Archaeologists have found traces of hemp fibres dating to around this time in the ruins of the ancient city of Gordion, situated near present-day Ankara.
Throughout much of the Ottoman period (1299-1922), hashish use was accepted and ubiquitous. The mystic Sufi sect of Islam made particularly enthusiastic use of cannabis as a sacrament, and many parlours and coffee houses allowed use of hashish on their premises.
Cannabis and hashish were made illegal in 1890; in 1925, Turkey and Egypt were the two countries that most vehemently insisted upon cannabis' inclusion in the Geneva International Convention on Narcotics Control, established by the League of Nations. It is suggested that this was part of a wider move to modernize and align with the West.
The Cannabis Trade Today
Turkey still has an active population of illicit cannabis cultivators, whose harvest is mostly destined for export. Much of the harvest is typically processed into hash prior to sale; hashish is also imported from Lebanon, Syria and Jordan. Turkey is not a significant producer in global terms, but the industry still retains economic significance in areas that are hubs of cultivation.
Diyarbakir Province in south-eastern Anatolia is the heartland of cannabis cultivation in Turkey, and produces up to two-thirds of the country's total harvest. It is thought that cultivation is particularly concentrated here due to its fertile soil, ideal climate, and rugged terrain that is difficult for authorities to patrol. Within Diyarbakir Province, Lice District is the main hub of cultivation—an area of just 1026km with a population of 27,414 (2012).
Turkey is home to well-established heroin trafficking routes which originate in Afghanistan and Pakistan and terminate in Western Europe and North America; hashish from Pakistan and Afghanistan is also trafficked along these routes.
Cannabis & Kurdish Independence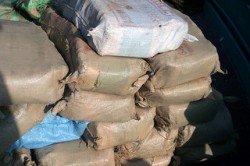 The cannabis industry is highly politicised in Turkey. Diyarbakir Province, and much of the southeast, is considered by the relative majority Kurdish population to be part of Turkish Kurdistan. It is at the centre of a decades-long struggle to establish an independent Kurdish nation that would also occupy territory currently controlled by the neighbouring countries of Syria, Iran, Iraq, and Armenia.
The outlawed Kurdistan Workers' Party (PKK), which was founded in Fis village, Lice District in 1978, remains active in Diyarbakir Province. It is believed by Turkish authorities to be heavily involved in cannabis cultivation—the proceeds of which are then allegedly used to fund terrorist activities throughout Kurdistan.
Seizures & Eradications
The PPK engaged in a low-intensity armed struggle against the Turkish authorities from 1984 to 2013, when they agreed to a ceasefire and began to withdraw into northern Iraq. The decision to do so greatly facilitated the intensification in police operations in the region that has been ongoing since late 2012.
Police in Diyarbakir Province are actively eradicating cannabis plantations, and seizures of market-ready cannabis and hashish has also been increasing. In January 2013, an air and ground operation detected and seized 21 tons of cannabis, valued at 40 million Turkish liras (€13.5m); in May, a similar seizure led to the staging of a sit-in protest by local villagers determined to reclaim the plants that represent their livelihood.
In June, two million plants valued at 60 million liras (€20.3m)—said to be capable of producing 40 tons of cannabis—were destroyed; in July, plants valued at 250 million liras (€84.6m) were destroyed. Both of these eradications occurred in Lice District. In 2013, it is estimated that over 200 police operations in south-eastern Turkey led to seizures of over 48 million plants.
Cannabis Arrests & Sentences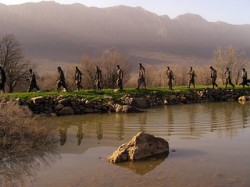 Arrests for possession, sale and cultivation of cannabis are very harsh in Turkey. Possession, sale and purchase of narcotics including cannabis are punishable by 4-10 years' imprisonment; exporting narcotics is punishable by 6-12 years' imprisonment and a per-gram fine, and importing and producing narcotics is punishable by 10-20 years' imprisonment.
It is not clear what the total rates of cannabis arrests are in Turkey, but they believed to be on the increase. In one operation alone in Lice District, 516 arrests were made; given the high number of operations in the region, total arrests may number well into the thousands for this year alone.
Cultural Use of Cannabis
Cannabis is popular among the young, urban demographic, and its use is widespread; although flagrant consumption may be punished harshly, there is typically no repercussion for smoking in one's home. Furthermore, police may often take bribes and let offenders go without further action.
Turkish terms for cannabis include esrar, toz esrar (hashish), and kesh. Traditionally, cannabis use was ubiquitous, and during the medieval period it was also an integral part of the herbal pharmacopoeia of the time. Members of the Sufi sect still use cannabis in sacramental rites in present-day Turkey; the revered prophet Al-Khidr is a highly significant figure in Sufism, and has long been associated with cannabis.
Purchasing Cannabis in Turkey
Prices for cannabis in Turkey vary greatly, from as low as €1 to as high as €10 per gram, depending on quality and amount purchased. Tourists are advised to exert utmost caution when attempting to source cannabis. Ideally, approaching a trusted local friend is the best means by which to procure cannabis for a reasonable price.
If this is impossible, asking in tourist-friendly bars and cafés is advisable; it is never a good idea to approach unfamiliar groups of locals as the risk of arrest, excessive prices, and even robbery or violence is always present.
Modern Attitudes to Cannabis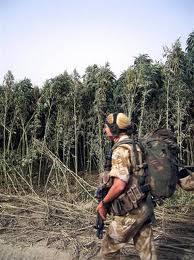 Attitudes to cannabis are relatively polarised in present-day Turkey. There are large sections of the population that view hashish consumption as a traditional pastime, and a much smaller minority—although sizable in some key locations—that utterly depend on itas a livelihood.
This minority has existed for far longer than the modern territorial dispute has endured—although there have been sporadic ethnic conflicts throughout the region for hundreds of years.
The fact that the industry was taken over by PPK members for almost thirty years has led to an enduring belief among many Turkish citizens that the cannabis trade is inextricably linked to organised crime and terrorism. Furthermore, cannabis has been increasingly demonised by the Turkish authorities and media, cementing beliefs that it is dangerous and demotivating drug.
It is important to document the history and current events of the ongoing drug war in every country that it occurs—for this reason, organisations like the Hash Marijuana & Hemp Museum in Amsterdam are crucial as they attempt to bring together information from various credible sources in order to provide the most accurate, up-to-date and unbiased information on the present global situation.